Songwriter Robert Forster on his group's nearly flawless decade.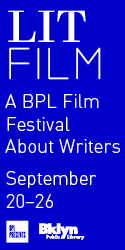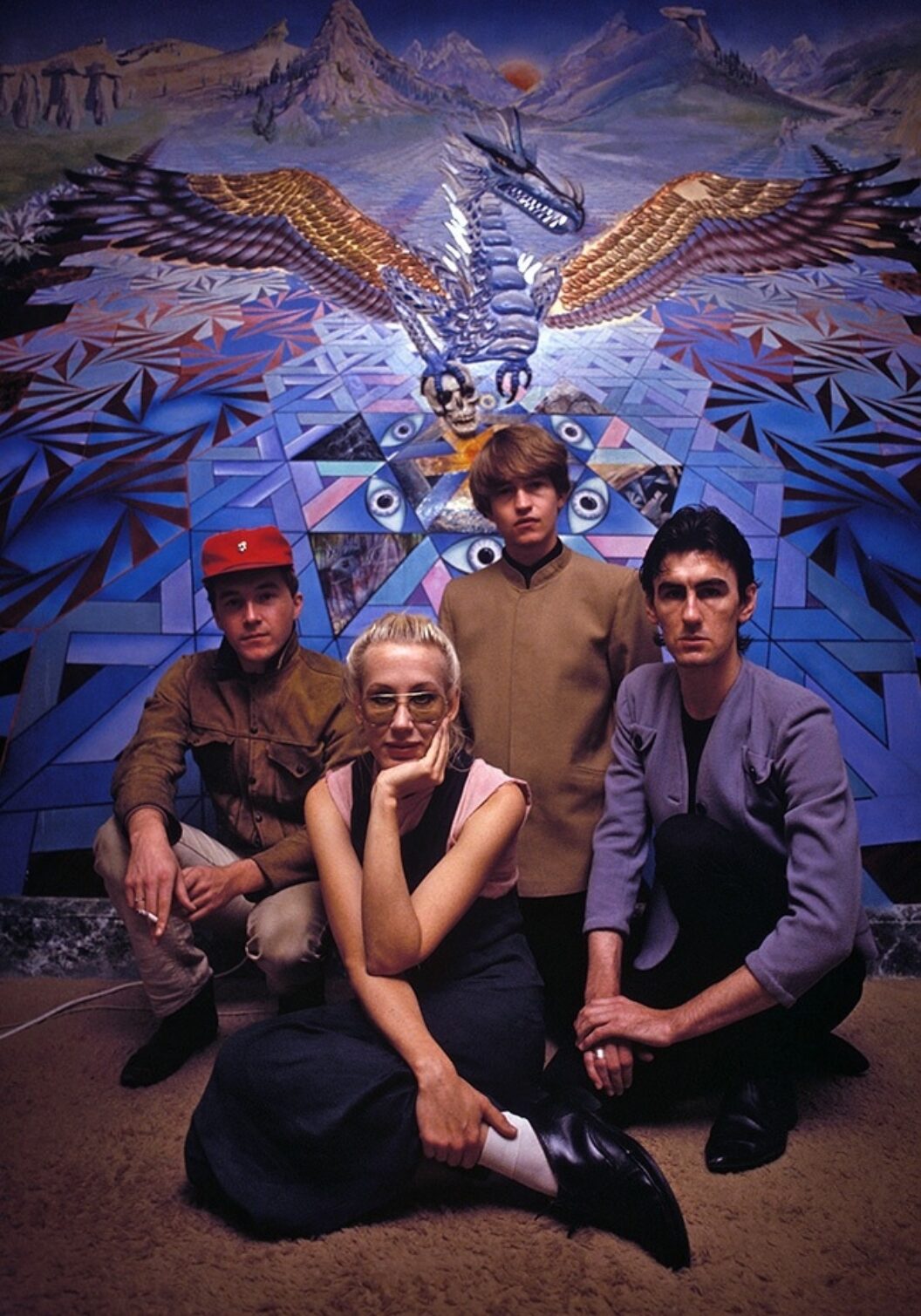 Brisbane, Australia's finest, the Go-Betweens, had a pretty much flawless run from 1977 to 1989, the first half of which was recently reissued in a new box set, G Stands For Go-Betweens, Volume One. The box includes their first three albums Send Me a Lullaby (1982), Before Hollywood (1983), and Spring Hill Fair (1984), alongside a live album, a collection of early singles, and three(!) discs of rarities. Thanks to the dual-genius partnership of founders Robert Forster and Grant McLennan, the Go-Betweens made consistently great records that transcended the ersatz "genres" of folk, pop, or indie rock altogether, mastering their own idiosyncratic songwriting craft along the way. 16 Lovers Lane, their 1988 swan song, is arguably their best album, encompassing their biggest hit, "Streets of Your Town," the Commonwealth lullaby "The Devil's Eye," and the barnstorming "Love Goes On!" After a 1989 breakup, the band reunited in 2000 and released a string of low-key albums of finely-cut pop gems until McLennan's untimely and tragic death in 2006 brought the band to an end.
Despite an auspicious start alongside luminaries like Orange Juice and the Birthday Party in London in the 1980s, the band has unfortunately received little more than cult status in America. Those who have heard the immediacy or passion of their songwriting quickly begin to wonder why. I was lucky enough to speak with Robert Forster about the band's destitute beginnings, paying the bills, and what it's like to have a bridge named after your band.
Gary Canino A favorite early Go-Betweens song of mine is "People Say," which you've said in the past was the best song you ever wrote.
Robert Forster You know, it still could be, but you don't want to be in your fifties saying you wrote your best song when you were twenty-one. You're kind of shooting yourself in the foot there. But I do really like that song. A lot of those early songs that I wrote were very raw and emotive, and definitely influenced by the Velvet Underground and the Modern Lovers. You surprise yourself that you can do and write these things, and "People Say" was very different than what I had done before. I still can play "People Say" now, but "Karen" and "Lee Remick" are too redolent of when I was twenty. They're powerful, but those songs are more of that moment.
GC Have you heard any modern bands covering the Go-Betweens, like Scott and Charlene's Wedding's cover of "Karen," or Jay Reatard's "Don't Let Him Come Back"?
RF Scott and Charlene's Wedding's version I have not heard, I'll have to check that out. Jay Reatard's song I have heard, and what a pleasant surprise! Music can travel, and reach people who you don't expect it would reach, and who it can touch in certain ways, and it's a great version. What a tragic story with him.
GC I love the mythology of the Go-Betweens arrival in London in the late 1970s, when you had no contacts or phone numbers, or even a place to sleep. Though it's a cliché, stories of destitute musician always remind me of the Greenwich folk scene, like Inside Llewelyn Davis.
RF Grant and I had this wild belief in our music, and maybe it was mixed with naivety, when we went to London. We had been very secluded in Brisbane before, and managed to record two singles and see some success, so we were sort of dancing around. So we thought we'd get to London and it would keep on going, but it didn't, and this occurred to us very quickly. Unfortunately, Grant and I weren't folk musicians, so we couldn't knock on the folk club's door like Inside Llewlyn Davis and try to make our way into a community like that. We were a rock band. We were just hopelessly out of order.
GC The Go-Betweens were also contemporaries of the Birthday Party and Orange Juice. Were they a big influence on the band early on?
RF Yeah, those were two bands we just ran into. We first encountered Orange Juice when we headed up to Glasgow to check out the scene there, and then we ended up on the same label as the Birthday Party that same year! In a way, we could relate to both bands, though with Orange Juice, their image and ours were miles apart. Orange Juice became more sort of fey with their music, while the Birthday Party got wilder and rattier and crazier. Both bands had a big influence on us, and we lived near the groups too, so it was just a processing of all of that. It took us a little while to come out the other side.
GC I love the diverse discography of the Go-Betweens, from the post-punk sound of Send Me a Lullaby to the more lush jangle of 16 Lovers Lane. What do you think accounted for this change in sound from album to album?
RF Well, we were moving quickly, and different people were joining the band too. In London it was just was the two of us, and then later on we grew to be a five piece. We were aware that we couldn't stay in one place; the music scene was just moving too quickly. With the change in direction of each of our albums, it all came naturally really. We were just falling in with the sound in a way. One thing lead to the other and we just followed it.
This first anthology is from 1978 to 1984, and being from Australia, there was just so much travel involved. We'd go somewhere in Europe, and then back to Melbourne for six months, then to Sydney, back to Brisbane again, do an entire European tour in 1983, and then record in the south of France. We just did a lot of immense moving and shifting, which I think plays into new things and moving forward. The fact that we weren't static in one city was a big part of it too.
GC What was the band's relationship with New York City?
RF For Grant and I, it was our spiritual home, the "Promised Land," straight-up. Everyone that we ever liked seemed to pass through there. Though we liked Australian and European things, New York was the real myth and beauty. Where do I start? The late '50s, commuter trains, people coming into NYC drinking martinis and popping tablets and working in skyscrapers. The Lovin' Spoonful, Bob Dylan, Truman Capote, Marlon Brando, James Dean, Warhol. It goes on and on and on. It was a place of myth, and we thought about it a good deal before we got there. It was like Rome and it was like Paris, wrapped up in film and books and magazines and songs. So it started from there, and wonderful things seemed to be happening there, so we were very excited about it.
GC What were some of the Go-Betweens shows like in New York?
RF The best show we ever played was at CBGB in 1983. That was really good, though I hated CBGB. If you didn't think about the state of the toilets, or getting mugged after the show—The Bowery was still rough back then—it was a lovely stage and a nice room to play into. Maxwell's too, over in Hoboken. That was always good, though the sound wasn't great because you were against this wall. But such a nice place to play. You'd be in Manhattan for a couple days and then drive over to Maxwell's and have this nice neighborhood feel. It was less intense.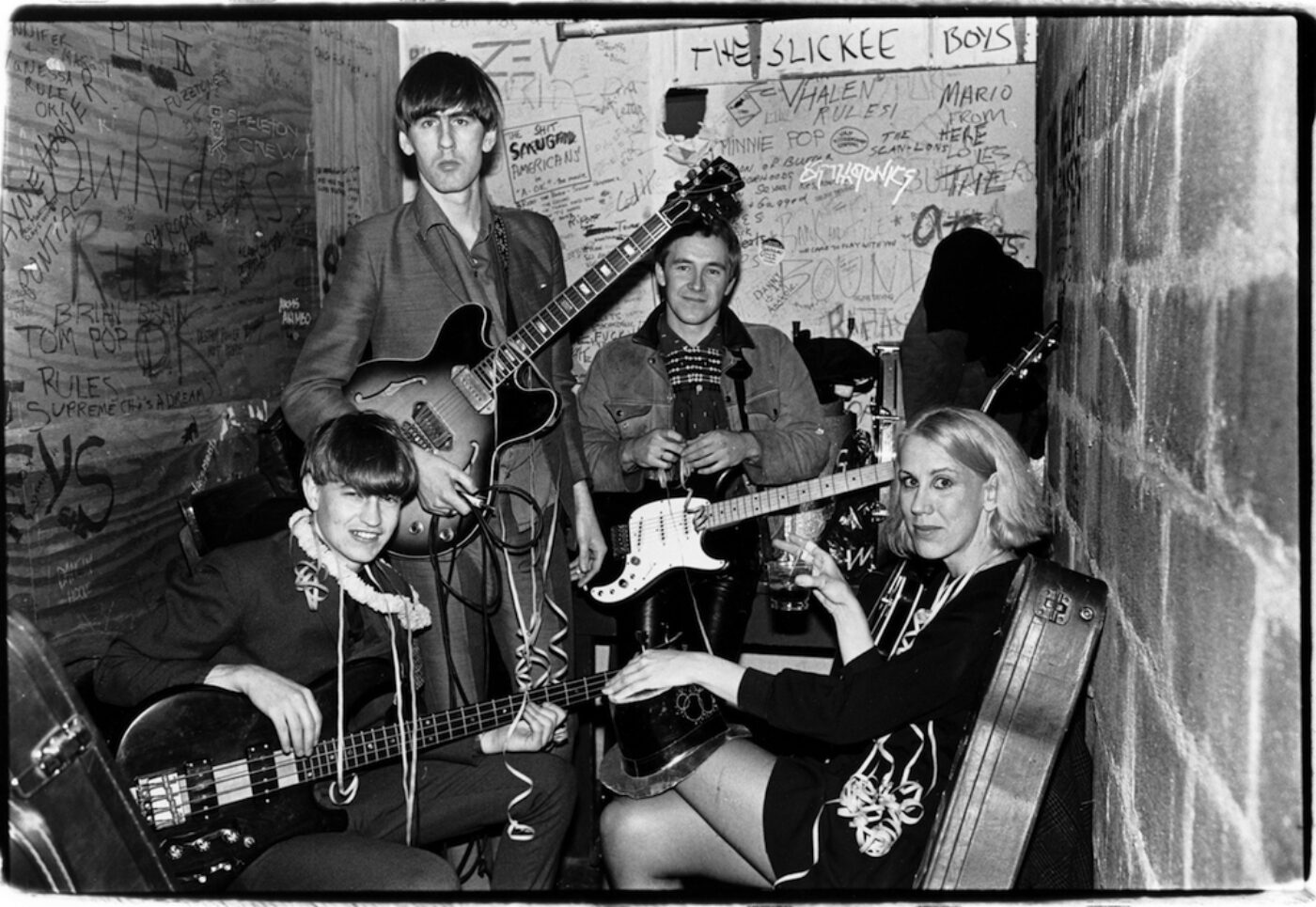 GC I also see you did a stadium gig at Coles Sports Complex opening for the Fixx?
RF Well, that I can't remember. Who are the Fixx?
GC They had that one hit song, "One Things Leads To Another."
RF I've erased that from my memory, Gary. There must be a reason … Well, it's gone.
GC I have events like that too that need to be erased. Easier to make room for new memories.
RF Exactly. You have to, to survive.
GC I always liked that you and Grant had the classic guitar dynamic, with you playing a semi-hollow guitar and Grant playing a Stratocaster. What first drew you to the semi-hollow guitar?
RF I just liked the look of them, really. George Harrison played one, and I thought he looked great in 1964. They're just good for country or rock music. B.B. King always played one too, and he looked great. Also, I'm tall, and it suited my height, because they're big.
GC "Twins Layers of Lightning" is one of my favorite mid-period Go-Betweens songs. Something about the recording of that song is really special.
RF It really is. It's probably the most magical recording I've ever done. There's something about it. I'm in awe of it myself. It's just a beautiful, drifty song, especially with the vibraphone on that track. We were probably the only band in town using a vibraphone in 1985. They were definitely not in fashion, and we just sort of assembled people to record that record. Grant is playing those hard, brittle guitar riffs and all of those harmonics. It's just kind of floating along in a way.
GC In the 2000s you had a turn as a music journalist, with a regular column in The Monthly. As a fellow musician and critic, I wanted to ask about your reconciliation of the two roles. Musicians often have a lot of disdain for critics.
RF Yes, but I never thought about it like that, like "we're the musicians, and we're the rock journalists."
I've met loads of rock musicians and critics, and normally I get on with them, because we have the same things in common. The only difference is one plays it and the other one writes about it. I've always found critics good company! You always hear from musicians, "Journalists don't understand us," but I never really got it. To me, there's no big jump. I mean, writers like T.S. Eliot were always writing criticism in addition to other work, and it was all regarded as the same bundle, and it should be now.
GC That reminds of famous writers who've written screenplays too. William Faulkner worked on The Big Sleep among others, Aldous Huxley adapted Jane Eyre, and even Roald Dahl wrote a James Bond screenplay.
RF Yeah, I think it's good for your mind to go in other directions. Being a musician is also tough financially. If it's either music journalism or stacking a supermarket shelf, you know which one I'd go for. In my position it can bring me an income stream, which is important.
GC I was surprised to hear about there was a bridge named after the Go-Betweens in Brisbane. What are your thoughts on that?
RF It's great! It was so unexpected, I sort of forget about it, but for a lot of it people, it's the main thing that links them to the band. There's a big music festival here called Splendour in the Grass, and there's a tent where bands play called the Grant McLennan tent, which I thought was a wonderful gesture. That's beautiful, and I can process that, but a bridge is a whole other thing. It's great, and I really like it, but it's the biggest thing that's ever been associated with the band. It's strange.
GC Do you drive on the bridge often?
RF I do, it's a toll bridge.
GC So it's free for you …
RF No, and it should be, and I should be getting two cents a car! I'd be a wealthy man. I drive over it every night, it saves me some time. It's lovely, and I played on it when it opened. There was a big concert with six bands or so, and 5,000 people on the bridge, and I played. That was really nice too. I have only good memories with the bridge. It's amazing.
GC You and Grant had very similar voices, and only after listening to the band for a good amount of time was I able to pick your voices apart. Is this something people often express to you?
RF They do, but like you said, people sort of work it out. People who only know a few songs, or just know "Streets of Your Town," wouldn't be able to, but people generally work it out, and figure out that it's two singer-songwriters.
GC But then you can take an album like Fleetwood Mac's Tusk, and it sounds like an album made by three different bands.
RF Well, there are two women and a man singing there, so it makes sense that they sound different to begin with. But Grant and I had a similar thing with music and our voices right from the start. I taught Grant to play the bass and he started writing songs when he was twenty-five. As opposed to Stevie, Lindsey, and Christine, who all had prior careers—especially Christine McVie—so by the time they made Tusk, they had a lot of albums and years behind them. With Grant and I, it was this bang at the start.
GC What are you up to now?
RF A variety of things. Mainly I've been raising children, writing songs, and writing a book. I'm hoping to record a new album, and hopefully I'll be out and about more over the next year or two.
G Stands Go-Betweens, Volume One is available now from Domino Records. For more information on Robert Forster and the Go-Betweens, visit their website.
Gary Canino is a musician and writer based in New York City.