Anya Jaremko-Greenwold on the divisive Miranda July's latest film The Future, in select theaters tomorrow. It's narrated, apparently, by a cat.

Discover MFA Programs in Art and Writing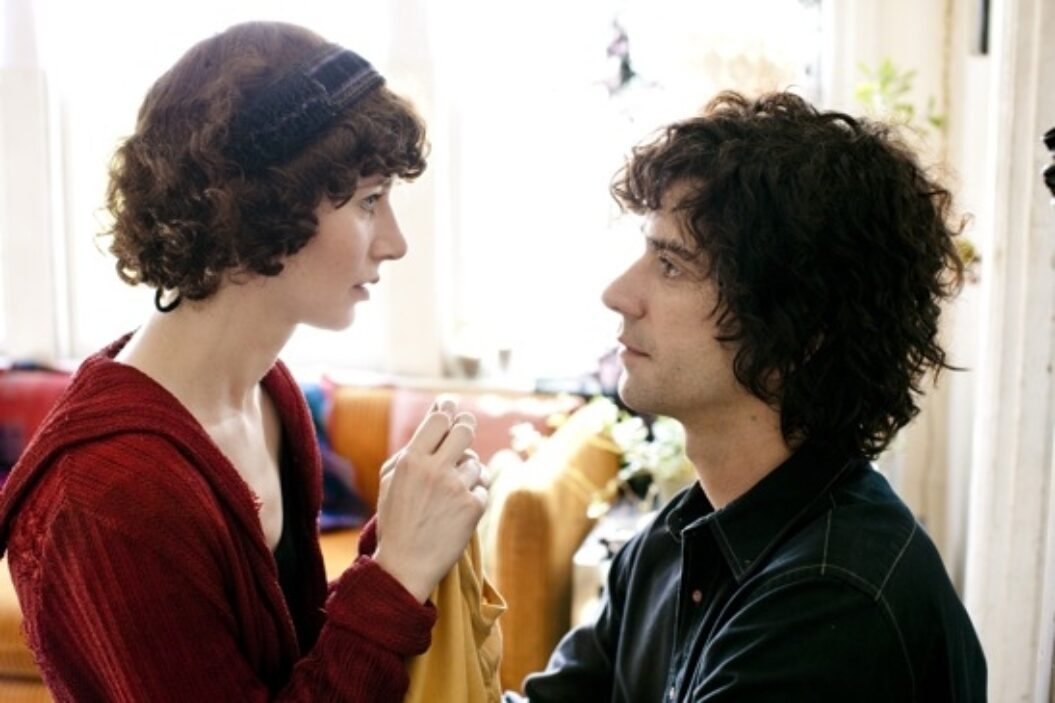 Miranda July's new film The Future stars Miranda herself—a wise choice, for who better to express the pain and joy of a character you've lovingly penned than yourself? July's work has always been unapologetically personal, thus her dual role as director and lead actor can be deemed justifiably necessary. Critics of July often call her work "twee," which means, I think, "excessively quaint, pretty, or sentimental." July's sensitivity—her self-consciousness and vulnerable reactions to things in the world—understandably causes viewers to be wary. We don't trust such defenselessness in the twenty-first century. There's got to be some catch. The much–popularized contemporary concept of a "hipster" is one fraught with discrepancies and plagued by varied, stalwart definitions, thought it's generally understood to indicate a person who actively tries to be cool. July is often labeled as a hipster, but I'm not quite convinced. She probably doesn't think of herself as cool; it would be difficult to find a more humbled, self-effacing performance than the one she gives in her debut feature, Me and You and Everyone We Know—or in The Future, a less arrogant haircut.
The Future tells the story of a couple who live together in a modest Los Angeles apartment: Sophie (July) and her boyfriend Jason (Hamish Linklater) have identical (and not very flattering) hairstyles, though this is hardly surprising considering how isolated they appear to be from other people. In one of those moments of weakness wherein a sudden desire to "do good" strikes, Sophie and Jason adopt a wounded and abandoned cat, whom they name "Paw Paw." This creature becomes the film's innocent, unofficial arbitrator of morality. July voices the cat herself, in scratchy tones simultaneously sweet and chilling. Jason and Sophie have a month before Paw Paw will be moved from an animal shelter into their home, and consequently they become aware of the intimidating responsibility for another life they are on the verge of shouldering. July herself does not have kids, so this film might either be a respectful celebration of such impossibly difficult parenting duties, or an exploration of what July (and any other sensible person) fears most about the prospect of producing offspring. Or both.
Both Sophie and Jason, prompted by mid-30s existential crises, quit their jobs in reckless attempts at doing something interesting. Most dramatically, Sophie conducts a bizarre love affair with a suburban dad (David Warshofsky), a man who doesn't challenge her intellectually but who perhaps allows glimpses into a lifestyle simpler and comfier than the one she has chosen to lead. Strangely, the most heartbreaking part about the destruction of Sophie's relationship is the couple's failure to come together as proper parents for Paw Paw, who waits patiently inside his cage at the shelter to be collected, musing in gentle voiceover about how excited he is to finally have a home. The tension July builds around this cat is rather extraordinary: he is blissfully unaware of his adoptive parents' problems or the fact that there might be no home left for him to go to, when all is said and done. Even as the days go slowly by and there is no sign of either Sophie or Jason, Paw Paw still clutches at hope.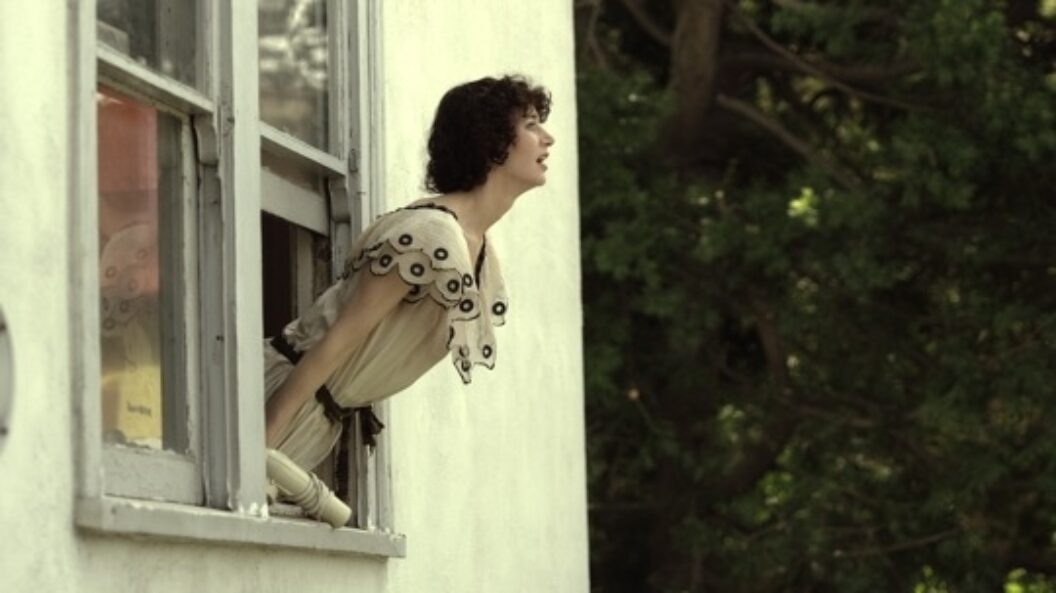 Unlike her debut film, which was grounded in a kind of whimsical naturalism, The Future exists in a world of magical realism. The film features, at various moments,a singing moon, a talking cat, a soulful t-shirt, and the apparent ability of a person to freeze time. This might give the characters involved some small reassurance—we get to keep our imaginations well into our 50's and beyond, right? Then again, our sense of wonder predictably diminishes as the years drag on. Already, July's second film gives less of an impression of awe at the world around her. But she remains a fan of lingering questions: at the story's conclusion we are left uncertain whether this couple will stay together in "the future," or whether their attempts at one last hurrah before parenthood has cost them their love. This is a considerably darker ending than that of Me and You and Everyone We Know, which ends instead with the deliciously tentative beginning of a relationship, hinting at all the fantastic possibilities still to come.
Part of the month-long, experimental process Sophie and Jason undergo before the advent of Paw Paw involves disconnecting the internet, so they are no longer distracted by YouTube videos, gossip or news. This point in particular is relevant to current times, when everyone is literally connected all the time, frantically checking Facebook and Twitter on cell phones, working diligently on laptops in cafés, and generally spending way too much time on sites that matter very little. But surprisingly, when Sophie and Jason disconnect from the internet, they end up disconnecting from each other as well. The Future, and Miranda July's vision at large, implies the notion of a strong bond, an interconnectivity and eventual equalization between everything and everyone in the universe—even between miserable human beings and long-suffering cats, and people who encounter one another only briefly on the internet.
Anya Jaremko-Greenwold is a film critic based in New York City.