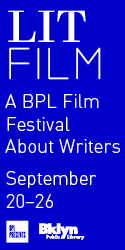 Perhaps this is the last time you will wake
to witness the moon entering portioned yards
now gone
a light substance
wavers from his body
like an ancient city at night burning
through each window.
As if you were listening to its faint beating
still heavy with love and drink
so light it fills your hand,
and you embrace him like a dear child
who does not understand your embraces
in the mountains without food or sleep
as rain rinses the soil and blood
over his body
his olive-green uniform.
Translated from the Spanish by Charles Tarzian.
Gina María Caruso, poet, teaches at the Packer School and has recently returned from a trip to Nicaragua. She is writing a book on the Nicaraguan youth movement.
Originally published in
Cindy Sherman, Dario Fo, Bruce Weber, Lisa Fonssagrives-Penn, and Raymond Voinquel.