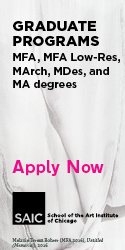 London, August 16 (UPI).
An English scientist believes we could be in the midst of another invisible universe in which time goes backwards. He suggests that the second uni- verse should be called Faustian.
It would be like making love in reverse. In that universe, passions would be ruled by composure, an irrepressible desire for pain and the abomination of pleasure. The artist would be the one to patiently bring into existence what was not yet created by slowly dismanding great works of art. Every birth would be a diminishment of the universe and death the commencement of a journey within the Universe of Nothing where effect always precedes cause. It would be a universe propitious to all those passions that suspend within the margins of time because, to him, her glance would be the result of his desire, and pleasure would quickly take possession of her, and then, after releasing her, rarify into caresses, each one more languid than the former. Intellect would look for a way to cancel out the reciprocity that leads to a checkmate; the game's winner would be the first one to maneuver pawns to their traditional position along the first two rows on the chess board. All things would be returning to their origins—a crepuscular world where we would move toward the moment that preceded existence. Nostalgia would be a premonition of an act and day-dreaming—a supreme form of memory would thrive by obliterating comprehension of things that during a timely and all-encompassing evolution had preoccupied our minds. To forget is to live. Our demise as humans would be marked by nuptials while organic life would amount to a process of excisions always directed toward that unique sum of inert matter, and in that state, the spirit of goodwill would again be lost; however, the silent life of atoms would continue to follow a mathematical destiny within eternities (governed by our same whims—what we call progress and logos), and there, where we have already been, set off luminous celestial catastrophes. In these times, lovers would swear to a doomed love while historians would spend their sleepless nights destroying chronicles of past worlds. Every kind of music would be an attempt to attain harmonious silence. Painters would be in pursuit of complete blindness no different than enterprising architects, who demolish cities and dig pits less deep with each scoop. Inexorably, poets would muddle the meaning of words and by this magnificent reduction of language's universality, nations would expand, and history, like a person's life, would advance slowly but assiduously toward an extreme sort of individualization, first among subcultures, next by way of global conglomerates, then within linguistic strongholds; and later on, throughout the social, political, and economic life of communities. Terrain would be converted into urban sites that, in turn, would be made up of distinct, local neighborhoods, inside of which each family would thrive like an odd, mutant vegetable. Architecture would arise out of the fascination with chaos and the day when surviving societies reliant on interdependence (social solidarity), in which fathers and sons first, then men and women afterward, would discover hatred and give themselves to it with extreme passion and prejudice. At noon, suffering from memory loss, executioners and the police would become impassioned and their pronouncements, a little too smothering, would target anyone in search of the supreme pleasure of speech, who rescued words aspiring for excellence with the sole purpose of hearing them, and this would be a reliable predictor of a language fast becoming extinct. Heroes into perpetuity would be those who contributed to prolonging life until death attained its way. The ideal inherent to human nature, the ideal of preservation that embraces all of our ancestors, who secretly mandate the conduct of individuals, would be a regression.
Progressives would be condemned to the most sublime pleasures of a long life in the richest libraries, the most promiscuous brothels, and academies holding to impeccable standards and in possession of the most splendid of treasures. Women, in pursuit of their ideal, would become fat, dirty and greasy, and men, wise, strong and humble. Throughout the millennia of that resolute, degenerative slide by the human species, represented by such individuals, so many virtues would have accumulated that the devil's good graces wouldn't take long to overwhelm them. However, according to the memoirs of the memoirists, who are the prophets of that universe, an unsettling god came from somewhere beyond those spent millennia when the species was at the point of surviving eternally, and he delivered a talisman to assure their salvation: it was nothing more than a polished object.
Humans looked at it intently and discovered evasive eyes that stared back with equal intensity, looking them up and down slowly. And these people, ever faithful to the lineage of the species, who had never transgressed death's imperative, caught a fleeting glance, and from that, a recognizable face. They gave in to the temptation of mounting memorials. They became slaves to memory and consequently unhappy with the situation; they designed new systems—surfaces that reflected them as stars in the heavens, a number, or a word. By this means, the human species surrendered to the glories of invention that allowed observation of the self reflected in one's own gaze.
Then, because of the sin from that inordinate pride, humans suffered remorse: once a man prepared a surface so it reflected him in the shape of a woman and the image of that woman was his reflection mirroring his own gaze toward the infinite that, till then, had been going on and on, but at this precise moment had also arrived. This person named the surface "mirror" and the discovery "love." Love commemorated the sudden recognition of two bodies that lamentably went on separating forever here, where every encounter was a farewell there.
Commemorating his ingenuity he founded a city and he gave it a name like the name of his invention reflected in the mirror. Since then, time has turned its back on what is infinitely the future because the mirror bestows an instant in which the course of time reverses and the past returns to the future.
—From El retrato de Zoe y otras mentiras, 1969.
Translated from the Spanish by Zoë Anglesey.
Zoë Anglesey has most recently edited an anthology, Listen Up! Spoken Word Poetry. A collection of her poems, Gazelle Legato, and her translation of Cuban poet Alexis R.D. Romay's collection, City of Invertebrates, are both forthcoming.
—Salvador Elizondo is a writer of poetry, fiction, and essays. He has received the Xavier Vaillaurrutia Literary Prize and Mexico's National Prize for Literature. His most recent work is Theory of the Inferno and Other Essays (1992). The story presented here, The Founding of Rome, is from Zoe's Portrait and Other Lies (Editorial Joaquín Mortiz, S.A., 1969).
Originally published in
Featuring interviews with Damiela Eltit, Alavaro Musis, Carmen Boullosa, Gioconda Belli, Sergio Vega, Gunther Gerzso, Valeska Soares, Pedro Meyer, Marisa Monte, Cubanismo!, and Ned Sublette.