The Feeling of the Everyday: Byron Kim's "Sunday Paintings" by Wallace Ludel
Sometimes the sky is enough.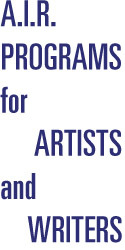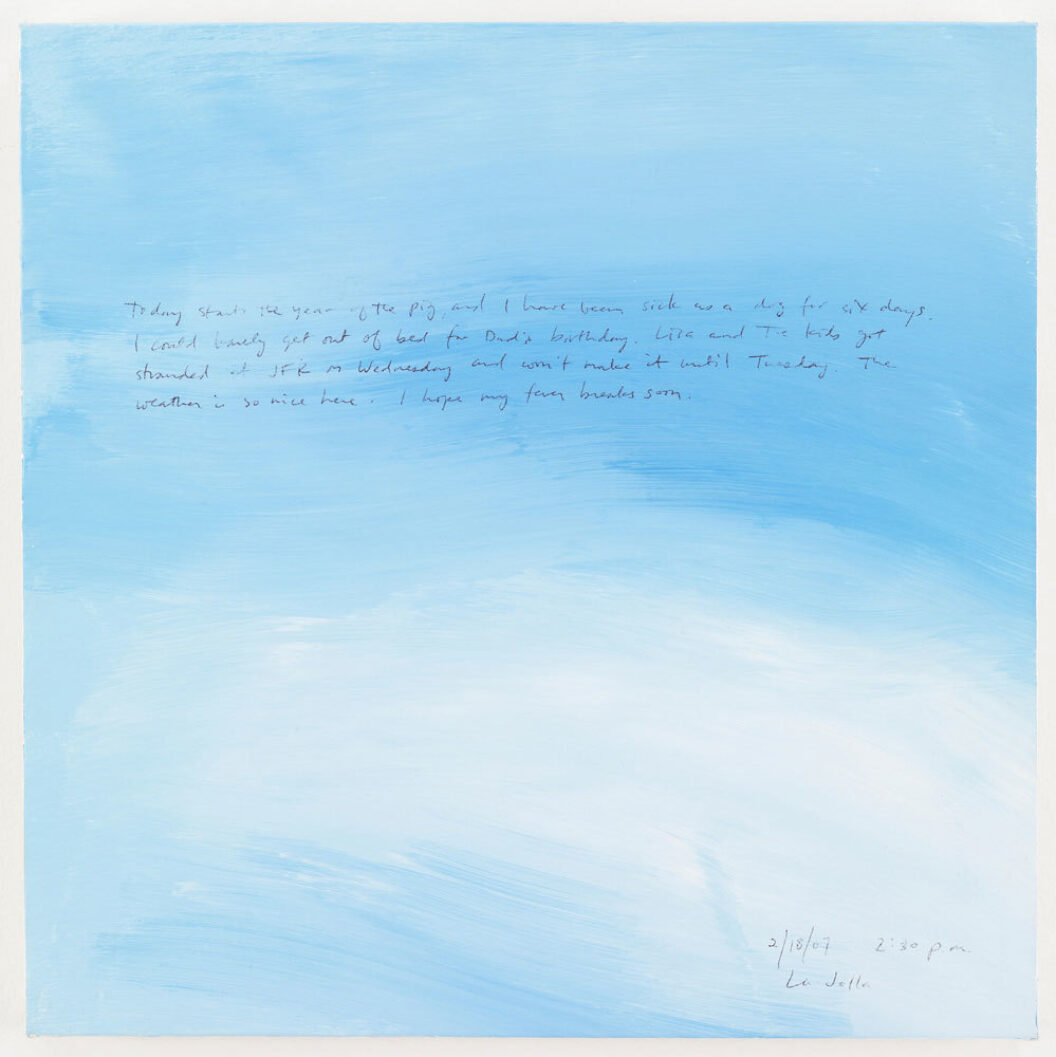 Almost every Sunday for the past seventeen years, Byron Kim has painted a fourteen-by-fourteen-inch square of the sky. At the top of each painting he jots down a handwritten rumination on his day, week, or weekend; in the bottom corner he marks the date and location. The text is typically domestic and familiar, careening through Park Slope, Brooklyn, fatherhood, soccer games, familial bickerings, and everyday responsibilities—a wink, perhaps, to the oft-ridiculed "Sunday Painters," mocked for their unserious and casual, dabbling approach to the craft. However, through accumulation and unabashed earnestness, Kim's Sunday Paintings warrant a uniquely empathic reverence.
His brushstrokes are long and soft, recalling contemporaries such as Maureen Gallace, while a painting of a nearly achromatic winter sky, pregnant with snow, could easily conjure Robert Ryman. When Kim is in Southern California, his soft, muted blues might even evoke the quietude of Agnes Martin.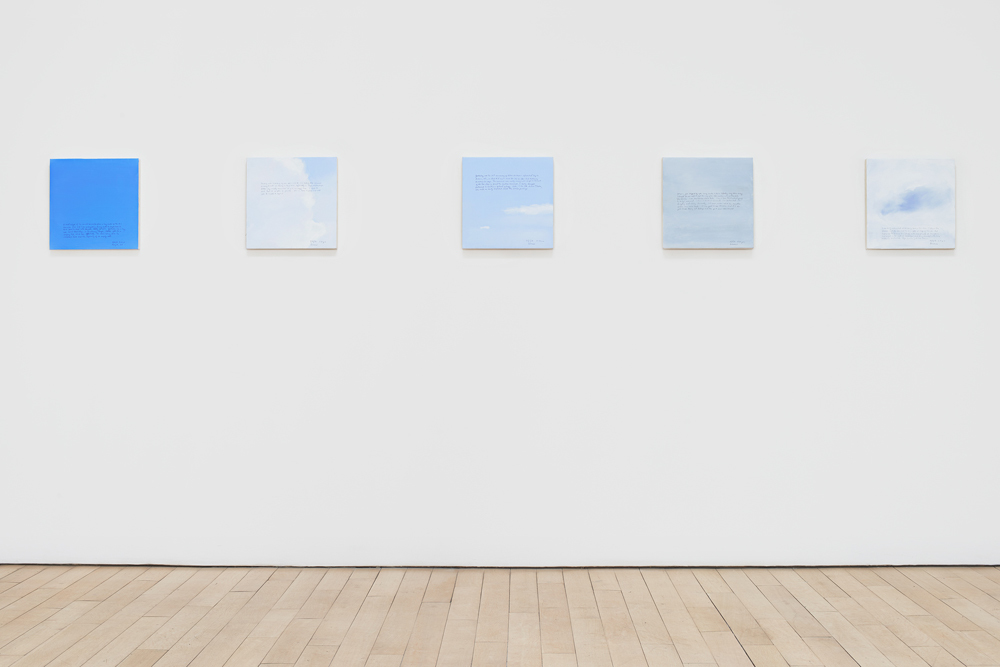 An unforgivingly white sky, dated 1/21/07, with its location marked as Kim's Brooklyn studio, reads, "Finally, it's cold. I'm so stressed out today. Little things. Ella's midterms. Addie's boredom. The crates I need to receive tomorrow. I really want to get a clownfish and a yellow tang." An ebullient blue, cloudless, dated 8/20/17, 9:00 a.m., in Margate, New Jersey, notes, "Addie left for a camping trip, which was, effectively, her leave-taking from her childhood home and the beginning of our empty nest." Here we are in the pitter-pattering of life, and Kim has the sense to commit it to a painting. At the core of this work is an insistence that the everyday is enough—that it can softly illuminate with enough force to move the viewer.
At times, a much larger world seeps in. In his first Sunday Painting after September 11, 2001, he writes only, "World Trade Ctr and Pentagon attacked on Tuesday. Too sad for words"; and on the Sunday after Donald Trump's inauguration, the painting reads, "Hard to believe but Trump is actually POTUS. Yesterday, millions of people worldwide protested the fact. I flew to L.A. yesterday to escape. Staying with Victoria and Matt and used Matt's paints to make this on a rainy winter morning."
These paintings exist in an elucidating dialogue with Kim's other studio practices. He's spent most of his career forging a prolific body of theory-rich, color-driven paintings (which he recalls in a Sunday Painting from 6/5/16 that reads, "Maybe someday I will be considered the idiot savant of the abstract sublime.") That the thoroughly personal Sunday Paintings were created as a tangential body of work alongside these more ambitious abstractions only deepens their charm; it's as if Kim were clocking out of that particular canon every Sunday to catch his breath.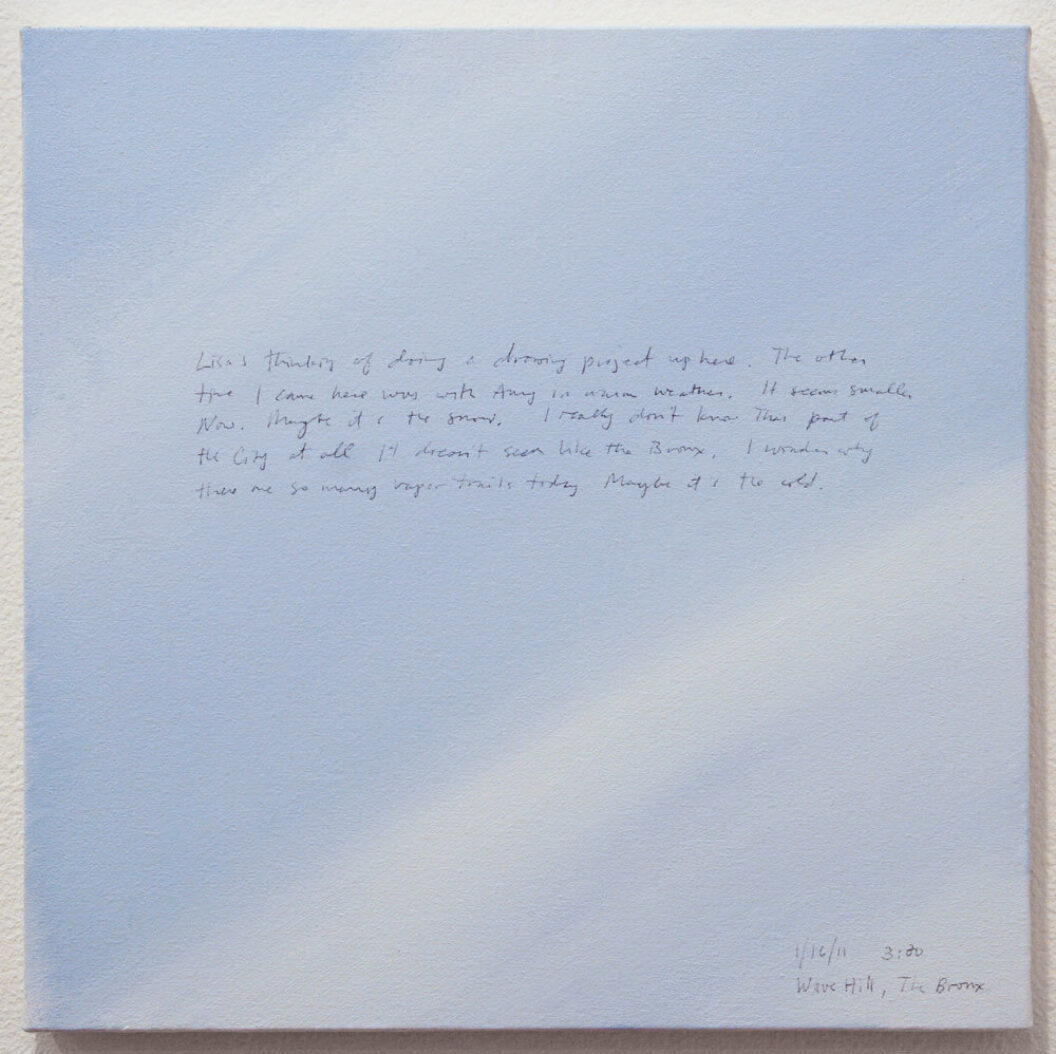 What makes these paintings so moving? There's a heartfelt decency to them that can be attributed not only to their insistence on honesty, the belief that the quotidian can transcend itself, but also to the duration of the project—the tenderness of forging ahead Sunday after Sunday for so many years. Think church. Think relationships. That each painting exists so thoroughly in time, literally dating itself, conjures On Kawara. Similarly, the punctuality with which these paintings are made brings to mind the staid clocking-in of Tehching Hsieh. In keeping with his ritual, Kim brought in and hung a new painting every Sunday afternoon throughout the course of his 2018 show at James Cohan.
The handwritten text on the paintings never skirts around life to find meaning but rather lets it all in. First names arise and remain un-contextualized, as if conjuring Frank O'Hara's poetry, and the musings are concise. It's a clue into Kim's mechanics, like a pianist's audible breathing in a recording alongside a concerto. A sign of life. The work is diaristic and satisfies some exhibitionist cravings, but it surpasses that through its militant humanity. Ultimately, it seems to arise from a place of love, which is the source of Kim's best work. Love is, of course, not the same as happiness. Folded into it is joy, yes, but also grief, frustration, wonder, and all the rest. The Sunday Paintings serve as a reminder that all this is present even when elusive—and that sometimes looking up at the sky is enough.
A selection of Byron Kim's Sunday Paintings can be seen in the group exhibition Infinite Blue at the Brooklyn Museum.
Wallace Ludel is an artist and writer. His art writing and poetry has appeared or is forthcoming in Artforum, BOMB, Narrative, No Tokens, Triangle House Review, Sporklet, and elsewhere. He recently received his MFA from New York University, where he also taught creative writing.