A selection of recent and reissued music by Don Cherry, Pierre Henry, Dominique Lawalree, and Phew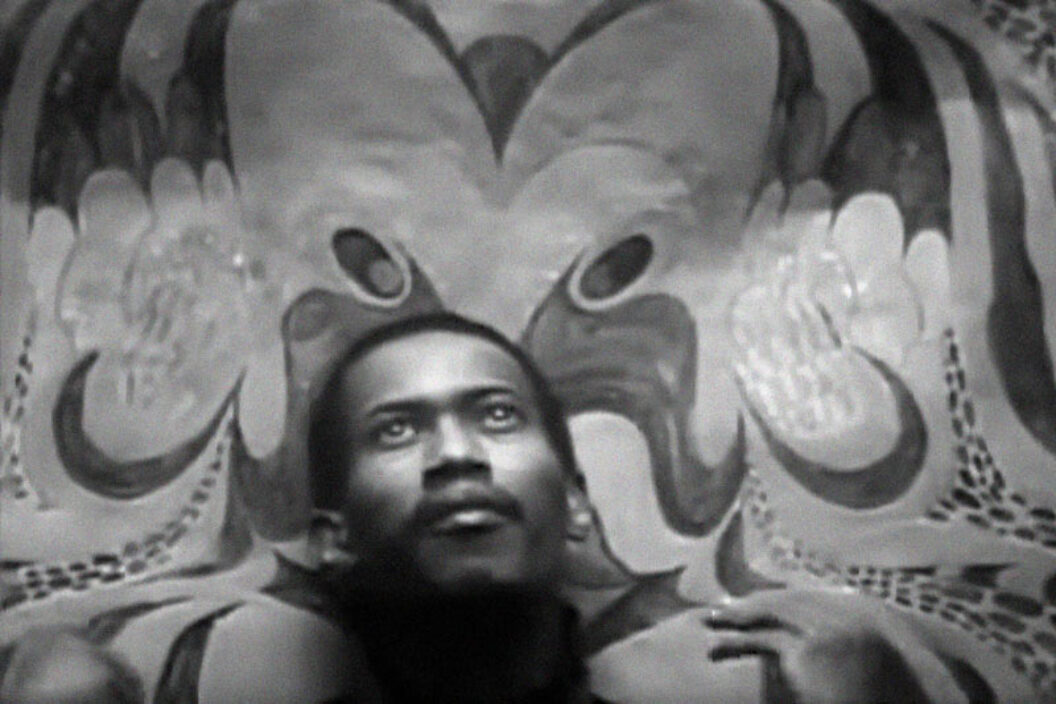 Free jazz, so to speak, has long been the province of initiates. At the fringes of popular music discourse at best, it's barely understood by those outside its oft-insular ranks. Few have done more to dispel this anathema than the late, great Don Cherry, whose boundary dissolving music, though rooted in the post-bop and free jazz movements, develops in the long run into something else entirely. Beginning with the Eternal Rhythm sessions in 1968, Cherry's fourth-world mindset ushers in an amalgam of deep-set exotica hitherto only touched on by his peers. Combining living musics from various cultures with esoterica and the avant-garde, the sophistication and poetic immediacy of Cherry's music at this time is startling. A key example of this musical becoming is found on the soundtrack LP Music, Wisdom, Love, recently given a long overdue official release by Cacophonic
Recorded at Saravah Studios in Paris 1969, these recordings are revelatory in their sparsity and structure. After a minute or so of gestalt-like, palette-cleansing cacophony, side one settles into a series of interconnected instrumental rivulets, at points employing a subtly destabilizing tape delay effect. The haunted piano figures central to much of Cherry's classic '70s output have their roots here as well. It all combines to create what is as striking a side as any in his vast catalog, containing in its midst that elusive point of transformation from which the ecstatic emerges. Side two repeats the same piece with the film's narration, attributed to Anthony Braxton, intact. The film itself, a black and white guerrilla affair that follows Cherry as he confronts the old gods in the streets of Paris armed only with an umbrella, calls to mind Mauricio Kagel's pre-Ludwig van shorts, the story bits of Hendrix's Rainbow Bridge, and What Is Royal Trux? in equal parts.
Also in circulation, again courtesy of Cacophonic, is another obscure French soundtrack that helps shed light into the vast recesses of musique concrète co-parent Pierre Henry's oeuvre. Maléfices, originally issued as a 7" on French Phillips in 1962, captures Henry at a rare lyrical peak. As a document of understated proto-horror soundtrack work, it is indispensable.
Blending subtle melodicism with eerie, undefinable atmospheres of sound, these six tracks cumulatively enchant, and are musically closer to the mannered exoticism of Henry Cowell, the poetic reverie of Luciano Cilio, or Vangelis at his early best, than to any musique concrète or tape music as it is commonly understood. (Oddly, I'm struck by the similarity in feel between Maléfices and the just released "Subtemple/Beachfires" 12" by evasive South London electronic musician Burial, who half a century later must surely be coming from a different place. Or is he?)
A self actualized and truly personal music, especially one not somehow at odds with itself or with the external world, is rare to come across. Starting in 1976, the Belgian composer Dominique Lawalree began releasing his own work, producing eleven albums over the course of fifteen years via his own Editions Walrus imprint. Though championed at the time by Brian Eno and Gavin Bryars (a Lawalree LP had been slated for release by Eno's obscure imprint before it folded in 1978), his voluminous output has gone largely unrecognized, that is until the arrival of First Meeting, an LP compilation released by Catch Wave/Ergot in March 2017, the first release of his music in any form stateside.
Comprised of nine tracks selected from four of the Walrus titles, the compilation presents less an overview than an impressionistic glimpse of this purposeful, searching, and at points immersive music. In addition to Lawalree's own stated (titular) affinities for Satie and Eno, I hear certain echoes of his contemporaries; a slower, emptier Cacciapaglia, a less melancholic Robert Haigh, even a conjectural Rick Wright, sans Floyd and the backline/saxes. But what is most affecting is the feeling of parabolic calm that can emerge from this music, ascending gradually. It's atypically devoid of New-age cliché, closer somehow to a secular revelation than to any protracted or consensus bliss.
Emerging in late '70s Osaka amidst the mythical Vanity Records roster and as part of the stoic "punk" band Aunt Sally ("We were an unusual presence in that three of the members were women, and we dressed in regular clothes"), vocalist Phew (née Hiromi Moritani) has gone on patiently owning her persona of stark and beguiling intensity for three-plus decades. Making her live US debut this past February to a packed house at the First Unitarian Congregational Society in downtown Brooklyn, she played a set comprised solely of two pieces; a forty-plus minute aleatory exploration for electronics and voice, and a torched, searing rendition of deep-cut "Kodomo no yoni" from 2001's Big Picture, leaving the audience spellbound in a kind of valanced limbo.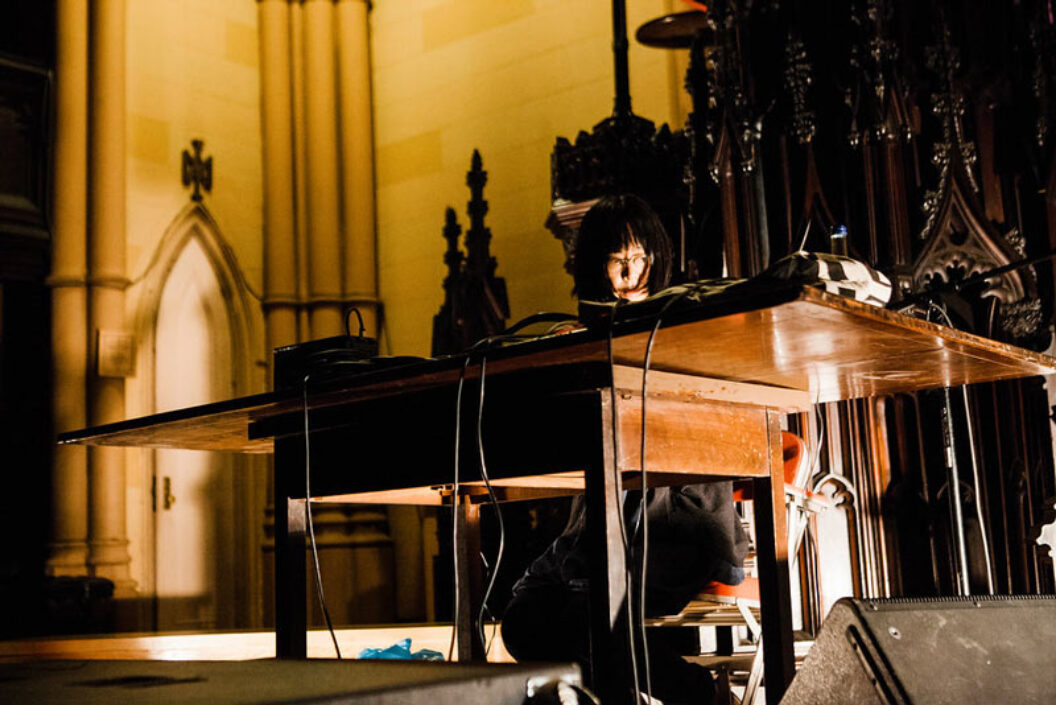 A recent trifecta of albums can perhaps go some way in capturing the ineffable for those not fortunate enough to attend: A New World, released on the Felicity label in Japan in 2015, marks Phew's return as a solo artist after a twenty-year absence, and is as such a contemporary mission statement; a concise, song-based update on her classic '80s–90s sides, featuring a beautiful title track, as well as a truly bizarre reading of the Richard Hell/Dee Dee Ramone smack-grab classic "Chinese Rocks." Jamming, a two-track CD released by her own Bereket imprint in 2016, comes closer to the abstraction of the live show (if a spookier track than the instrumental "Encore" has been released in recent times, I haven't heard it). Finally, the Light Sleep LP, released by Mesh-key earlier this year, blurs the distinction between song-form and abstraction to startling effect. Opening with a deconstructed and spacier "New World," this album offers an aural suffusion of Phew's elemental process over the course of six tracks. In all of this there's an unencumbered contemporaneity and holism that belies great artistry from a lifelong practitioner at the top of her game.
Keith Connolly is a contributing editor for music at BOMB.