A selection of recently reissued music by Takehisa Kosugi, Roger Doyle, Laurie Spiegel, Luciano Cilio, and Dennis Weise.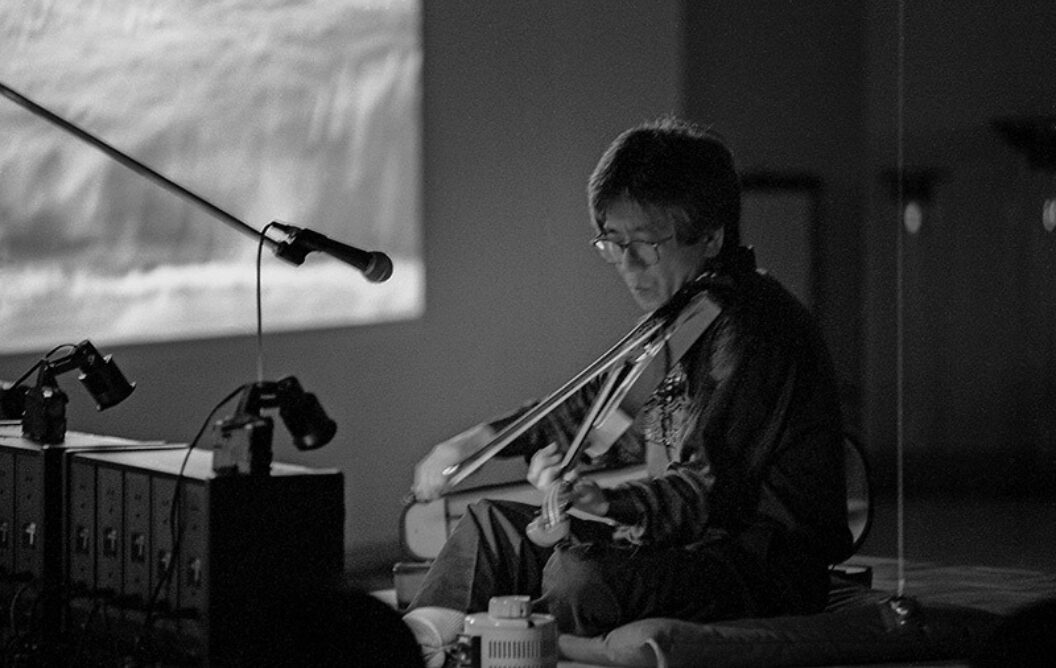 Immersive, instructive, exploratory, world-building—the sadly posthumous placement of Takehisa Kosugi's epochal Catch-Wave LP requires an acute unpacking here amidst the hard-to-keep-track-of revisionist glut of required listening. Kosugi's work has always been that of transformation, from the urtext collective improvisation of Group Ongaku to the vagabond caravan of the near-mythical Taj Mahal Travellers. But it remains 1975's Catch-Wave, finally given its first US release earlier this year by Superior Viaduct, that anchors his legacy. A Fluxus progenitor alongside John Cage, La Monte Young, Nam Jun Paik, and Yoko Ono, Kosugi's approach is ultimately divergent from Fluxus and the minimalist music movement it begat in that it is possessed of a certain empathy and enhanced secularism devoid of both snark and monomania, and nowhere is this more in evidence than on Catch-Wave's inclusive and experiential journey. In its liner notes Kosugi correlates listening and performance, and this is a listening record, one that aurally describes absolute space versus a redactive topography based on what is heard. Wordless voice and violin combine over protracted sine-wave ululations, though what this is is as much up to you, listening from within, as it is a fixed event in time. Egalitarian in intent and transformative in realization, its present return to the conversation is a welcome one—and, given air, no record conveys the vectors of sound-as-thought quite as vividly as this one does.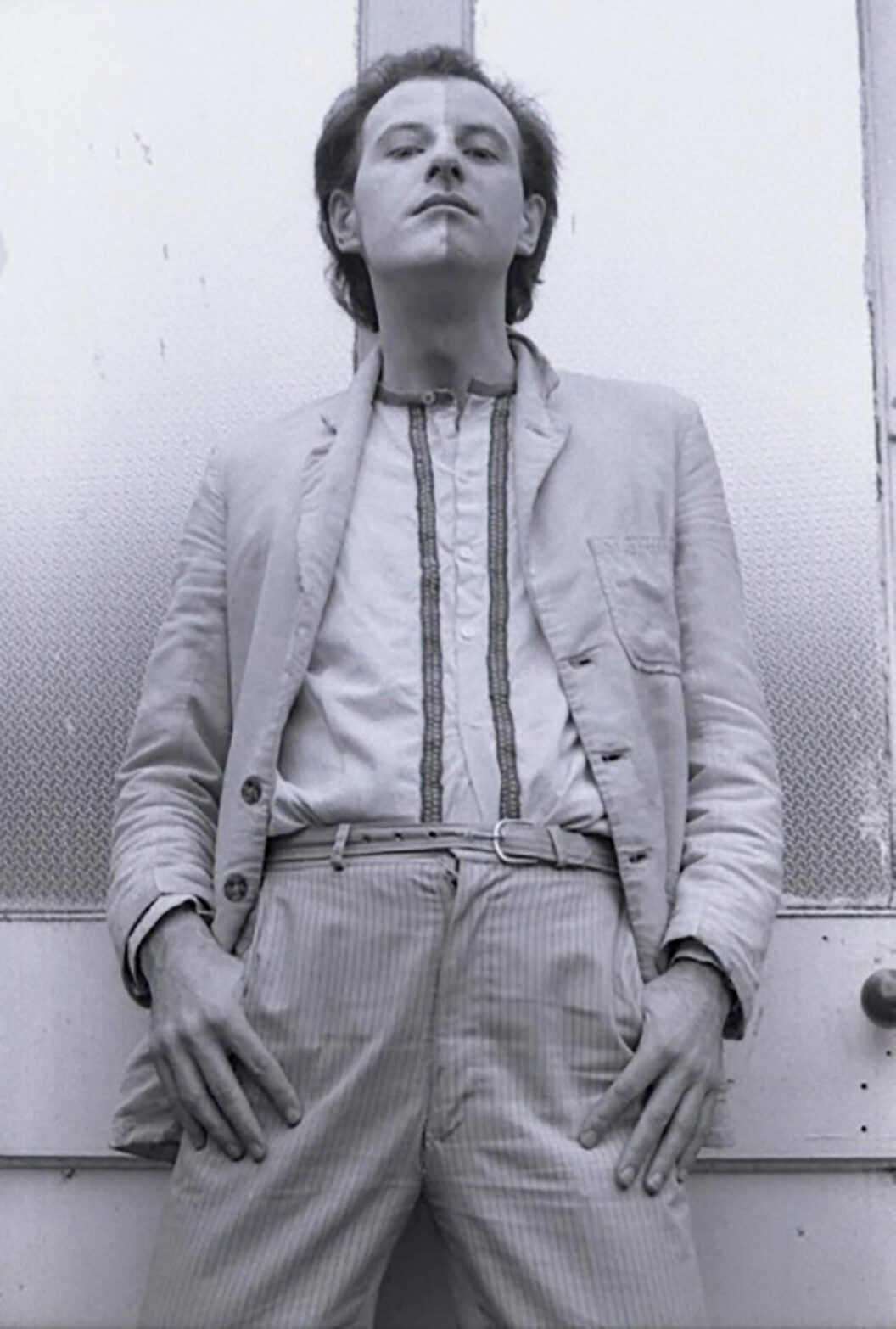 The éminence grise of the Pandora's box that is Ireland's hidden reverse, conceptualist composer and theater-maker Roger Doyle has been on the proverbial lash for some fifty years, though he remains unheralded outside the fray. As an erstwhile member of Supply Demand & Curve, Princess Tinymeat, and founding member (along with Olwen Fouéré) of Operating Theatre, he has cut his teeth on many rinds, finding him of late helming an electronic opera based on the life of sixteenth-century cosmic pluralist Giordano Bruno. A rough jewel in this abstruse crown is certainly his perplexing first LP, Oizzo No, also released, albeit barely, in Ireland in 1975 (now brought back to the fore by Cacophonic). An episodic waltz through clandestine rooms of sound that cumulatively suggest the impossible floor plan of Fox's police station, the vibe oscillates from pert and cheeky to haunted and morose and back again, with fleeting dulcet moments of reprieve. (The track "Why Is Kilkenny So Good?" hasn't aged as well as the rest, and had been left off of Doyle's own '80s CD reissue. Reinstated here, it somehow calls to mind Alan Clarke's bleak TV short "Christine," which wouldn't air on BBC until 1987.) Doyle would go on to refine his approach toward a verité-laced abstraction par excellence with his next releases—Thalia (1978) and Rapid Eye Movements (1981). Both are essential listening, but the rougher debut Oizzo No retains a uniquely associative balancing act all its own.
If there is one record indicative of the sea change in the awareness, comprehension, and consumption of developmental, non-idiomatic electronic music by the record-buying public at large, it is The Expanding Universe by Laurie Spiegel. Released to little fanfare by folk independent Philo Records in 1980, it would then summarily disappear from sight, save for the occasional bargain-bin glimpse. Hip to the nature and historical significance of Spiegel's debut (her sonic realization of Kepler's Harmonices Mundi was included on "The Golden Record" launched into space aboard NASA's Voyager probes), it was first reissued by Unseen Worlds in 2012, and to date has sold out multiple pressings, culminating in a brand new deluxe 3LP redux that will surely do the same. And whilst the seeming retro-active relevance of the thusly expanded Expanding Universe remains, nothing therein quite prepares the listener for the uncanny vistas comprising its follow-up, 1991's Unseen Worlds (given its first wide release twenty-eight years later by the label now boasting its name). Here, Spiegel's tireless and ongoing development of a synthesized, spontaneous compositional approach attains apotheosis, achieving over the course of twelve tracks a sustained awe that begs the question of what music even is, or might be. Quoting the I Ching hexagram #16 in the album's notes, she observes, "It fell to music … to construct a bridge to the world of the unseen." Crossing the bridge thus provided finds one well beyond the previously articulated expanse of The Expanding Universe, and deep into the midst of unseen worlds indeed.
The revelation that was Dialoghi del presente, the sole album by mysterious Italian autodidact Luciano Cilio, has also reached listeners in incremental waves since its initial release on LP in 1977. An album of stark poetic depth by a virtually unknown composer who would take his own life within five years, it was not until its release on CD (with six additional tracks) as Dell'universo assente by Die Schachtel in 2004 that it came to be regarded as the masterpiece it is. Subsequent iterations on vinyl in 2013 and 2017 have further solidified its now legendary status. Heretofore unknown was the existence of archival tape reels, predating the realization of Dialoghi, which document the unfettered yet delicate primacy of Cilio's process unadorned. Meticulously compiled for release by Girolamo de Simone as I nastri ritrovati, these sonorous sketches are possessed of an ineffable qualia that is cumulatively devastating, matched only perhaps by the doomed genius of British pianist/composer Mike Taylor or Arthur Russell at his highest lonesome. Cilio's is as singular a fleeting vision as has ever been committed to posterity, and these "ribbons found" are an unexpected treasure from a rarefied lost zone of unqualified beauty.
Finally, a compilation on Finders Keepers of the incomprehensible whatsis that is Wize Music. A no-wave skinwalker whose apocryphal CV places him at the inception of Bill Laswell's Material (as New York Gong with Daevid Allen) and consequently at the weird zeitgeist voodoo-sampledelic scratch summit that resulted in Herbie Hancock's "Rockit," the recorded output of one Dennis Weise, aka Dr. Wize, contains some of the farthest out homespun predictive urban exotica ever committed to wax. Whilst Laswell/Material's "collision music" would become de rigueur '80s bombast, the good doctor thankfully checked all the way out, existing in a parallel dimension entirely of his own imagining, and his two self-released albums from '79 and '80 are the real deal. These have long vanished, of course, but thanks to Finders Keepers we have Wize Music, compiling tracks from both along with a couple unreleased from '84. These tracks recall Lee Rockey, Chrome, Destroy All Monsters, and Sensations Fix, and predict Sun Araw/M. Geddes Gengras, Georgia, Lonnie Holley, and Dean Blunt in equal measure—and they need to be heard to be believed.
Keith Connolly is a contributing editor for music at BOMB.