A selection of recently reissued music by Basil Kirchin, High Rise, Michael Cosmic, and Phill Musra Group.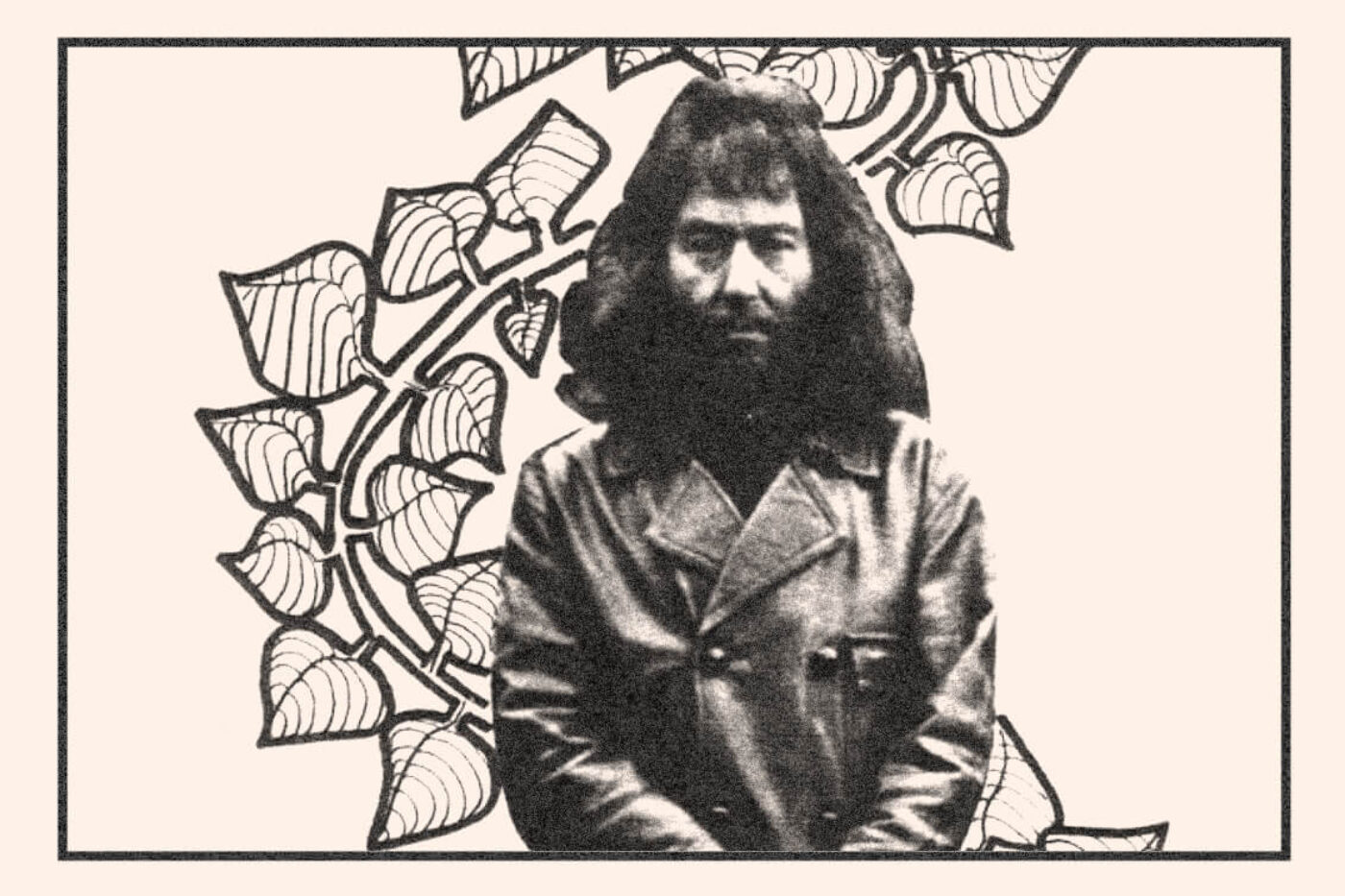 With a pedigree that can be traced back to the storied postwar big-band era in Great Britain, Basil Kirchin's output is one of the great unsung bodies of genre-defiant work to come to light in recent years. Beginning with a fledgling tenure occupying the drum stool in his father Ivor's jazz orchestra throughout the '50s, it was his simultaneous role as their sound recordist that would come to inform his most profound work. After cutting umpteen sides of sound cues and tetched exotica for the De Wolfe and KPM sound libraries during the '60s—as well as some obscure but excellent soundtrack work, much of it lovingly collected and released by the Trunk label (most recently I Start Counting)—Basil set his sights on heretofore uncharted terrain, all but abandoning the monomaniacal melodicism of these earlier works in favor of an arch juxtapositioning of manipulated field recordings and free improvisation, resulting in his magnum opus, Worlds Within Worlds. Originally issued three years apart in two single-album installments, these seminal works mark the nexus point betwixt British jazz, free improvisation, and what would soon come to be known as ambient. And while the first LP, a holy grail collector's item released in 1971 as part of the fabled EMI Lansdowne Series, remains criminally out of print due to "red tape," the latter installment, originally released by Island UK in 1974 and a stand-alone masterpiece in its own right, is available on LP again courtesy of Superior Viaduct. Here Kirchin eschews any prior trace of idiom in favor of a fully immersive fantasia of tape manipulation; de-sped voices of birds, insects, and autistic children are interwoven with recordings of jet engines, musical instruments, and the sounds of the docks in Hull, all arranged "to induce a state of self hypnosis, where you can swim under water and breathe in the music." These two side-long pieces, entitled "Emergence" and "Evolution," have lost none of their ability to induce said state some forty-five years later, provided one's willingness to wade into their worlds.
As cathartic simulacrum and cultural static cling, by 1984 punk had played itself, and the waning afterimage of psychedelia was little more than a burnt-out hippie anachronism. But whilst Heavy Metal Parking Lot played out IRL across America and a new romantic Britain swooned, a particularly virulent strain of cone-tearing scuzz in Tokyo announced the birth of a movement, inaugurating one of the greatest underground record labels of all time. Said scuzz was generated by a band called High Rise, and their label was PSF, the brainchild of Modern Music shop owner Hideo Ikeezumi, and eventual home to Fushitsusha, White Heaven, Ghost, Che-Shizu, Kan Mikami, Karaou Abe, and Masayuki Takayanagi, to name but a few. And while the first High Rise LP—entitled Psychedelic Speed Freaks, often cited as the source of the PSF acronym—set things in motion, it was High Rise II (initially released in '86 and reissued last month by Black Editions) that blew the tea house down for good. An at-face-value power trio initially trading on the white heat and raw power of their Western forbears, they here trip the hidden switch, utterly obliterating any proscribed limit of form or function, resulting in an album unlike any other. Concise at just under forty minutes, its dividends are fucking endless, as well as nameless.
Here in the US in the early '90s, due largely to the tireless zine and print catalogue editorializing of one J. Johnson of Waltham, Mass, all things PSF became canon to a certain subset of Yankee wufniks (and a few Brits as well), for whom the (slightly expanded) CD version of High Rise II became nothing short of talismanic, a then testament to format transmogrification. Now, with the CD era past and gone, this handsomely reproduced LP can perhaps give you the fleeting feeling that you were there, in Tokyo in 1986, when this blasted rift was rent asunder. You weren't.
The terrestrial free jazz episode had as many of its roots tethered fast to the aether—that is to say, it was at times cosmic in the truest sense. Mystically minded collectivities worldwide, in the throes of what has been termed enthusiasm, or ecstatic peace, moved the air with a sense of spontaneous spiritual gravitas hitherto unthinkable. Nowhere is this more evident than in the elusive output of Michael Cosmic, Phill Musra, and Hüseyin Ertunç, a leader-less trio of post-New Thing improvisors active in and around Chicago and Boston in the mid '70s. And while the original sides they cut for Intex Sound and Cosmic Records have long been the stuff of conjecture, Now-Again Reserve has come through once again, heroically compiling most of these and more on the Peace In The World / Creator Spaces deluxe 2xLP set (missing is the Ertunc-led Musiki LP, reissued separately by Holidays a couple years back). Neither blazing nor overthunk, this church-of-the-other-world music levitates like a pygmy village in zero G, clocks stopped and wigs off, wafting infinitudes. Complete with a cool untold microhistory by critic Clifford Allen, this set is not one to sleep on if you're even remotely keen.
Keith Connolly is a contributing editor for music at BOMB.