A selection of recent and reissued music by Circuit des Yeux, Áine O'Dwyer, German Oak, The Yardbirds, Davy Graham, and more.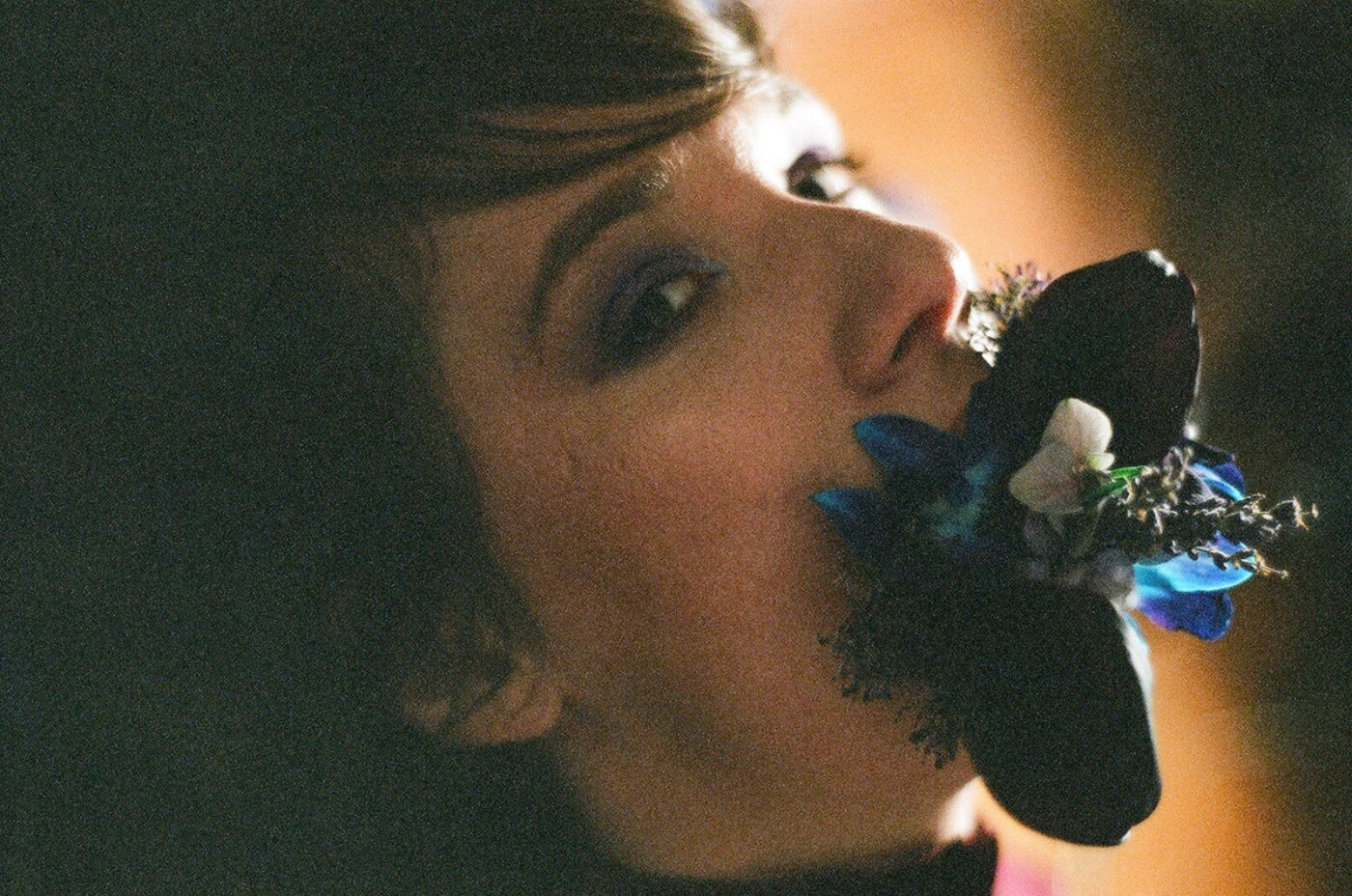 Upon resurrecting the Psychedelic Stooges in 2003, Iggy Pop would reclaim the stage he'd wantonly set decades earlier. Each night, after multiple refrains of We've been separated far too long in the sax-torched set piece "Funhouse," he'd address the crowd directly, seeming to momentarily break character, and repeat these words: I am YOU… I am YOU… You are fucked up… But I am YOU. I was there, at Jones Beach, that August 9th, and I remember asking myself then, as I do again now: What does that mean?
Perception, POV, remote sensing, identification… There are, of course, all kinds of subjective lyrics—I really don't know clouds at all (Joni Mitchell) and Well, the snot has caked against my pants (Arthur Lee), or With your bicycle bells and your Rembrandt swells (Scott Walker). But with a sung imperative, the line betwixt song and listener is breached and blurred. So when Haley Fohr, who is Circuit des Yeux (when she's not Jackie Lynn), asks us to put our heads in a paper bag and see just what we'll find, it's a bit of a daunting prospect, as once we're in there it becomes hard to know whose head is whose.
The new Circuit des Yeux album Reaching for Indigo is the product of a cathartic combustion Fohr describes as having come "from within," a eureka moment of coalescence. Looking back on the day you came to life, she sings on "Philo," addressing a you that's as likely her as it is the Hellenic syncretist of the track's title. Add to these questions of agency and inhabitation a bygone avant-ism recalling Su Tissue (Where are you, Su?), and a once-myopic and monophonic runaway ransom note suddenly blossoms into a hopscotching and stereophonic cipher of sympathy.

A glance at Elon Musk's Boring Company prospectus or the Cirque du Soleil-on-bath-salts pageantry at the unveiling of the Gotthard Base Tunnel would seem to indicate a renewed 21st-century fascination with the subterranean. Mediumistic in her approach to certain charged spaces, Gallarais, the latest LP by Irish artist Áine O'Dwyer, explores this zone the old-fashioned way: by inhabiting it. Recorded in the shaft of the Brunel Tunnel (the first subaqueous tunnel in the modern world, which transverses the Thames) and employing a "personalized abstract heritage" of keening, a kind of wailing lament for the dead, these "field" recordings reveal, not unlike her epochal Music for Church Cleaners from a few years back, the fractal and spirit-riddled relations hidden in emptiness that come to light when the veil of conscience is set aside. Comprised of ten clandestine tracks, this album, along with notes by muso-hauntologist David Toop, is best heard in its entirety, on wax, as lovingly produced by MIE. In the meantime, digital takers are directed here:
Speaking of the Hollow Earth, the for-years apocryphal account of Dusseldorf's German Oak and their eponymous 1972 LP, allegedly recorded in a Nazi air-raid bunker, has finally been officially told. Oddly cold, even for a krautrock record, the LP as originally issued was comprised of four stark instrumental tracks housed in an equally stark sleeve depicting the grim visage of a German soldier peering into a hole and emblazoned with almost-Runic writing, the whole seeming to predict a black metal aesthetic still years away. When released on compact disc in the early 1990s, some "bonus" material had been integrated, including samples of Hitler and Goebbels, effectively pushing any vague ariosophy into crypto-fascist or martial-industrial terrain. Shortly after this, a second CD of gloomy stoner jams entitled Nibelungenlied appeared, further muddying the waters.
It would turn out that everything about German Oak, with the exception of the music itself, was the construct of one Manfred "Magnus" Uhr, a teetotalling Satanist record collector with a penchant for pinball machines and antique weaponry—plus a morbid fixation on WWII. A friend of the band, he'd produced their debut LP on his own dime, with zero input from the teenage musicians as regards their presentation (down to the group's name, as they'd previously called themselves Reaktor). It was also Uhr who was behind the infamous '90s CD editions, prior to an ill-fated treasure hunt in Costa Rica that would leave him penniless, institutionalized, homeless, and ultimately MIA.
Down in the Bunker, the first band-sanctioned German Oak release, is now available via Now-Again Reserve, and the results are mixed. The first of two LPs contains the original album, sans the ill-advised agit-prop and mastered at the proper speed (earlier versions were slightly sped up). Heard here, these four tracks, in fact recorded in the titular bunker, are still possessed of an eerie charm and have never sounded better (think Guru Guru's UFO crossed with Yahowa 13). The rest—a second LP's worth of sketches and unedited longer tracks included on the CD/digital versions—seems superfluous. Moreover, the fact that all previously released material appears now under new titles is, frankly, annoying. That said, the odd provenance and legacy revisited here finally shines a light into one of krautrock's darkest recesses, albeit somewhat anticlimactically. Quoting band leader Wolfgang "Caesar" Czaika from the liners: "We regarded recorded songs as dead songs." Indeed—though as it has been said and is still news: Just remember that death is not the end.
Though the barometer by which the rockist rulebook rates tends to rise and fall, the so-called light and shade once imprecated by Jimmy Page, and Led Zeppelin in particular, has proven perennial. So storied are Zeppelin's myriad "appropriations" as to be little more than a given, as much a part of their no-fucks-given gravitas as shark-snout penetration, forty measures of vodka, and the Loch Ness Monster. It's well known that, prior to Zeppelin, Page passed through the Yardbirds, a band whose cultural cachet has been on the wane for some time now. The inescapable trivia of a pre-fame Clapton/Beck/Page ascendancy and white-boy blues image almost entirely eclipses the proto-garage rock and pre-Beatles psychedelia this off-kilter, at times clumsy, often raging band could kick out. It is not wholly insignificant, then, that November 7th saw the release of the 218th (!) Yardbirds compilation issued to date, entitled Yardbirds '68 and available exclusively through jimmypage.com. As Page's own attempt to commit the band's latter heyday to posterity, and following on the heels of the even-deeper-dive Chris Farlowe & the Thunderbirds demo released earlier this year (recommended), it's sure to sound better and weigh more than any Yardbirds collection to date.
One of the handful of songs that Page would carry over to Led Zeppelin from his Yardbird days was the striking instrumental "White Summer" (recast as "Black Mountainside"). What is little known outside of diametrically opposed guitar-nerd and freak-folk forums is that Page's arrangement—surprise surprise—is lifted wholesale from forgotten iconoclast Davey Graham, an indelible presence on the '60s UK folk circuit, whose essential early catalog is now getting the reissue treatment on LP courtesy of Bread & Wine. Unmistakably Anglo but never rural, Graham's was an exacting, modernist fusion of East-West tradition, technique, and above all presence. Along with Clive Palmer, Wizz Jones, and yankee ex-pat Jackson C. Frank, he is a primary architect of the UK folk revival and took the steel six-string acoustic guitar to places hitherto unconsidered and unsurpassed to this day. Plus his cover of Joni Mitchell's evergreen "Both Sides Now" from Large as Life and Twice as Natural, featuring the here impeccable Jon Hiseman on drums, may just be the one:
Keith Connolly is a contributing editor for music at BOMB.