A selection of recent and reissued music by Elysia Crampton, Brother Ah, Anom Vitruv, C-Schulz, and Frans Zwartjes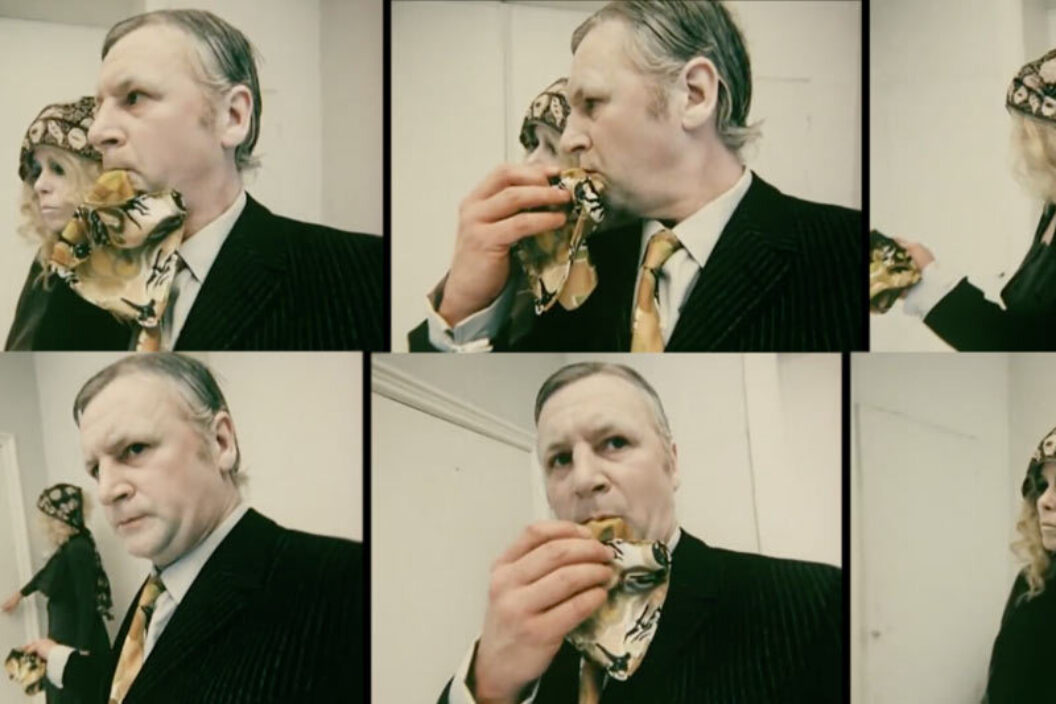 A film fetishist's acquired taste with little more than an unverifiable Susan Sontag pull quote ("the most important experimental filmmaker of his time") tethering him to an historical abstract, Dutch polymath Frans Zwartjes is a curious figure to say the least. His fifty some-odd films—running the gamut from proto-selfie-stick masterpiece Living, to the genuinely disturbing feature-length Pentimento, to goth-mannerist vignettes like Anamnesis, Spare Bed-room, and Visual Training—would seem to have had a clear influence on the likes of David Lynch, Guy Maddin, Chris Morris, and Calvin Klein, assuming, that is, that anyone outside of Holland had a chance to see them at the time. In these films, a generative (rather than associative) music is combined with the filmed images and actors' trance-like performances in such a way that the scenario seems predicated on the soundtrack, creating an uncanny effect of suspended immersion. A slice of this music, consisting of minimal instrumental passages collaged with found sound and voices created by Zwartjes (at times with fellow countryman Michel Waisvisz) has now been made available to the record-buying public via Trunk Records on the first of two proposed LPs entitled Tapes 1. Culled from Zwartjes's original tapes and assembled unexpurgated by archivist Stanley Schinter, the resulting sequence takes on a life of its own and begs the question: What is this music, and what does it do? As far from nostalgia or reminiscence as it is from adornment, its effect, disembodied, is startling. In listening to these thusly repurposed tracks it's as if Zwartes's weird scenarios, now in combination with our own, somehow continue to be made.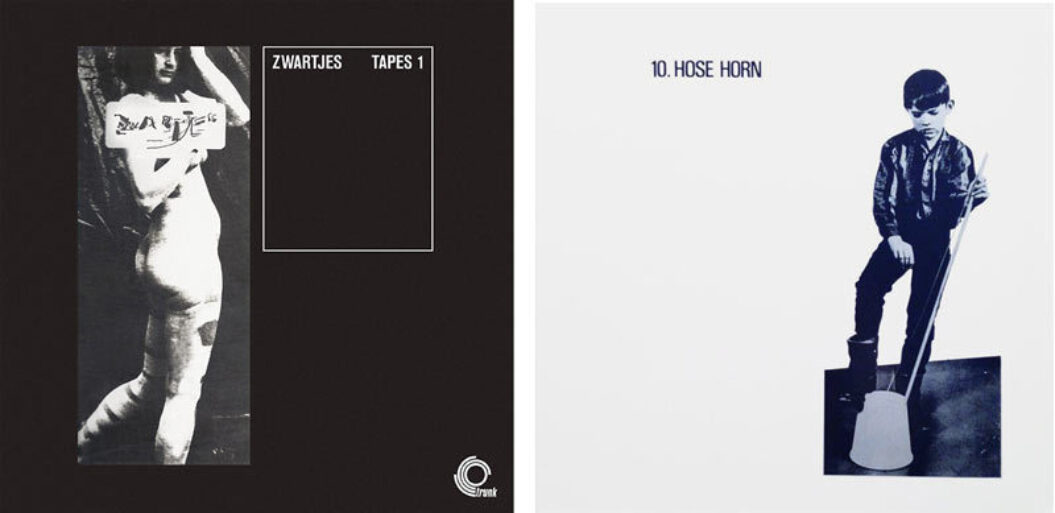 A link in the international tape-trading daisy chain of the late '80s, Frank Dommert's Entenpfuhl label, itself perhaps an outgrowth of his own early involvement with surrealist sound-collage pioneers HNAS, has sporadically released some interesting work over the last thirty years, notably the first LP by then nascent journeyman Jim O'Rourke back in 1991. Heard now in retrospect, the debut LP by C-Schulz entitled 10. hose horn, released that same year by Entenpfuhl and recently reissued by Unseen Worlds, seems to mark a nexus point betwixt old, weird Cologne and the electronica-as-lifestyle zeitgeist which came to be known as the "Cologne sound." Ultimately having more in common with dandy/sadist myth-builder Kai Althoff's Workshop than Kompakt impresario Wolfgang Voigt's GAS, the tracks on the newly expanded 10. hose horn (many of these miniatures at under the two-minute mark) are sample laden, motorik, hands-on impressionistic, and highly personal. Amidst fleeting moments of anachronism (a touch of the Bomb Squad here, a glimmer of J. Thirwell's Steroid Maximus there), the whole reveals a road less travelled, and is neither electronica, industrial, ambient, or anything else, but rather an indigenous, urban, and encapsulated amalgam all its own.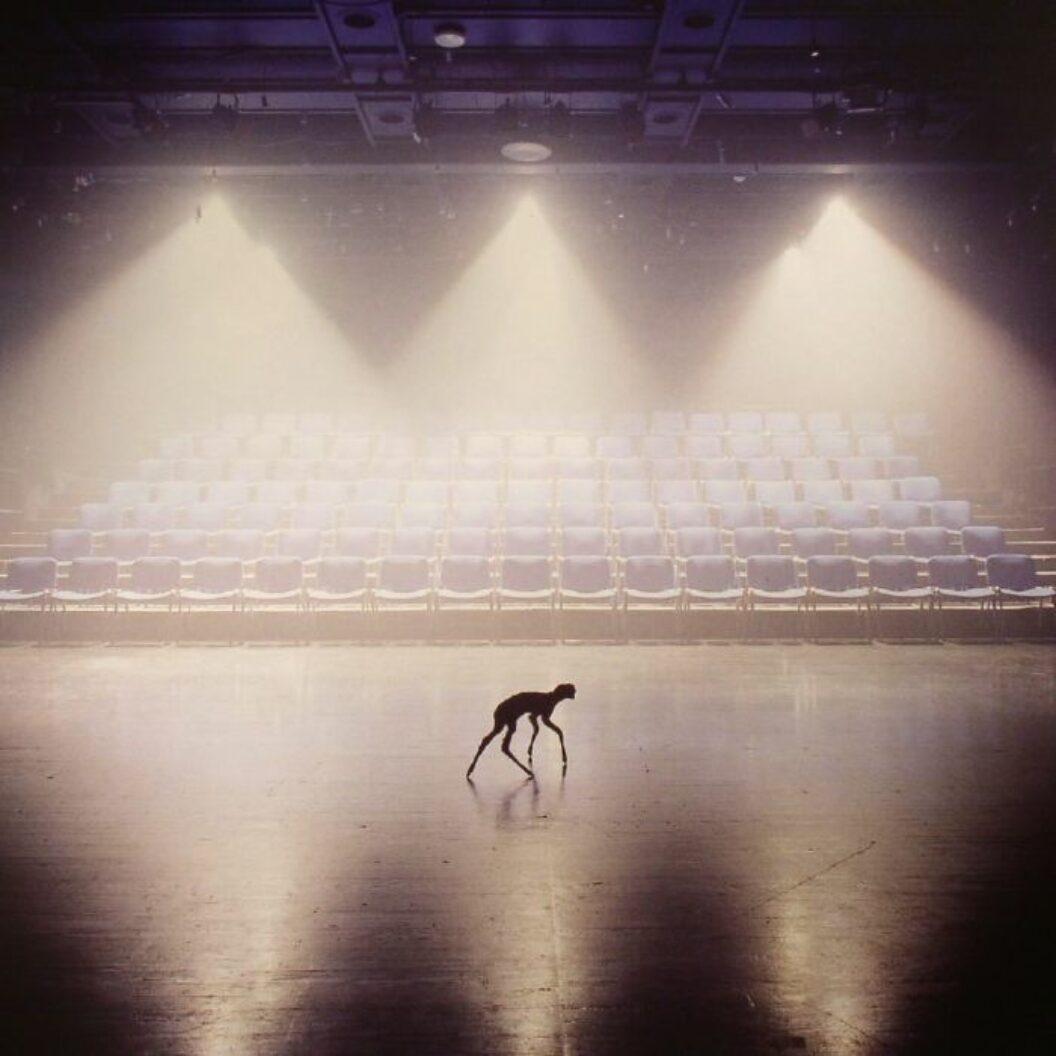 On the outskirts of meaning lies a new 10" EP on the Total Stasis label by Anom Vitruv, which commits to posterity some seriously destabilizing post-Ableton whatsis. A daydream/nightmare-fuel record if there ever was one, your double dad's electroclash this is not. Avail yourself to purchase or otherwise procure this release physically, and end up with a talismanic object—awkward to file and ominously charged. You have been warned.
With a needle drop that plays like a 21st-century update on the multiple locked grooves opening Caroliner Rainbow's I'm Armed with Quarts of Blood, erstwhile Anom Vitruv labelmate and media margin walker Elysia Crampton's latest vinyl offering is also a kind of post-genre phylactery. Swapping Caroliner's warbly campfire mythos for an lRL Aymara through-line and MIDI horn monster truck phantasmagoria, Crampton's cumulative output posits a hyperreal conundrum vitae. This heightened pathology reaches an appropriately abstruse echelon on Spots y Escupitajo, released earlier this year on Vinyl Factory. While shady outliers and alpha-program challengers like James Ferraro and Holly Herndon have laid somewhat similar pipe, Crampton's ternary approach to fixed results transcends any and all of her forebears. By turns discomfiting, liminal, arch, and elliptical, Spots y Escupitajo is a singularity, amassing infinitudes. As light as a flickering, phantom cavalcade and as blaring as a full stop.

After a long night working in a world which no longer exists, Robert Northern had an epiphany. It's NYC in the late '60's, and he has by now cut his teeth with some future legends—Gil Evans, John Coltrane, Thelonious Monk, Quincy Jones—playing the french horn, an instrument seldom heard outside the orchestra pit. He'd been there as well, in Germany, Vienna, and the Metropolitan Opera, performing the classical repertory, but tonight, out of the blue, whilst sober and alone, the music he hears exists only in his head. And it doesn't go away. His attempt in earnest to capture this auditory qualia will result in one of the great chin-scratcher out-jazz sides ever issued, "Beyond Yourself"
Thus adopting a perspective he'd term Sound Awareness, and for himself the moniker of Brother Ah, he'd leave his session and sideman work behind to pursue his own artistic calling, issuing three deep-set and increasingly mystical LPs over the course of ten plus years, culminating with the masterfully sublime Key to Nowhere in 1984 (all three were reissued in 2016 by Manufactured Recordings). Heretofore unheard were three additional album-length projects, recorded over the same period, now given the deluxe reissue treatment as Divine Music—a 5xLP box/2xCD, again by Manufactured Recordings. These works, entitled The Sea, Meditation, and Searching, delve deeper and go significantly beyond his already astonishing recorded output. And for aficionados of the higher minded excursionary sound experience, they are essential listening.
With Brother Ah ministrating over a group comprised mostly of women players (nearly unheard of in jazz circles at the time), The Sea (1978) picks up where the previously published Move Ever Onward (1975) leaves off, with two sides of spiritually inhabited ensemble jazz of an elevated order. On Meditation (1981), the sound is pared down considerably, with any conventional ideas of structure giving way to extended explorations of the sensory perception of nature and consciousness by Brother Ah and Cleo Jomo Faulks, spread across four vinyl sides. Finally, Searching (1985), an extended duet between Brother Ah—on trumpet, Western, Japanese, and African flutes, harmonica, conch shell, and various percussion—and Richard Ashman on synthesizer, is the set's pièce de resistance, on par with anything on Dante Carfagna's deep-dive Personal Space explorations, or Cleve Pozar's unclassifiable Solo Percussion LP. And after nine sides, that the tenth and last, ungrooved, plays nothing but blank space seems an oddly apropos exhalation.
Keith Connolly is a contributing editor for music at BOMB.