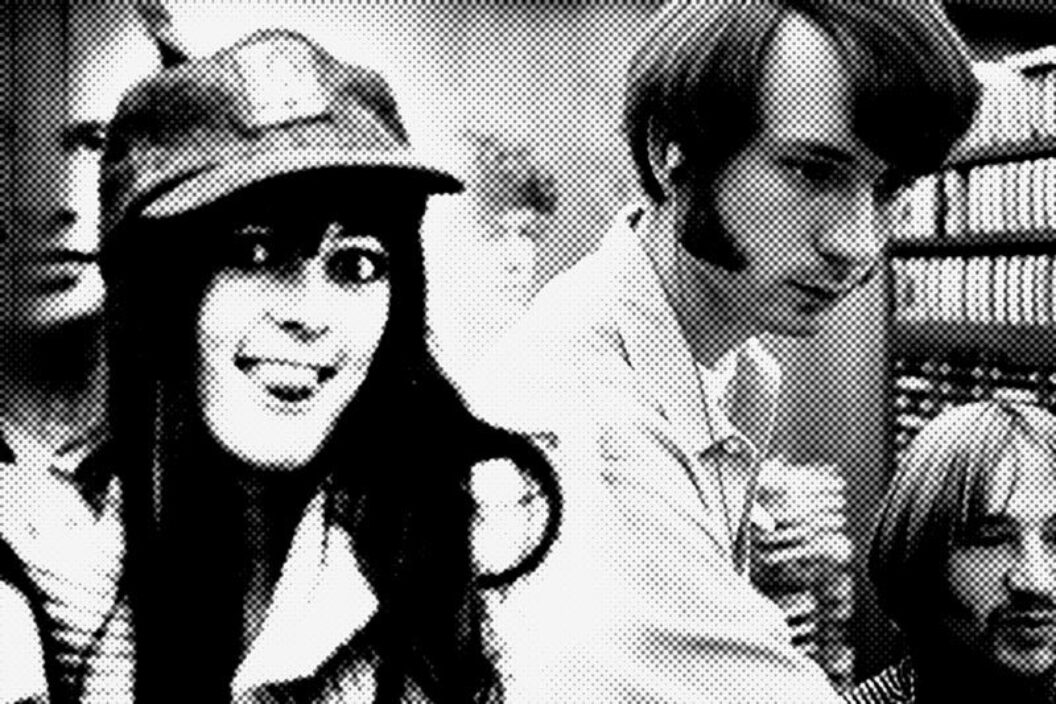 Mail-art pioneer, scarlet woman, "Blue Mover," Sleazy's mum… and all this before inter-combining to establish the indelible band/brand Throbbing Gristle, whose transgressive stance would come to permanently alter the playing field of late twentieth-century popular culture, for better or for worse. In her recent thorough and down-to-earth memoir, Art Sex Music, Cosey Fanni Tutti unpacks a life less ordinary with tact and aplomb, even when things get ugly. Beginning in postwar Kingston-upon-Hull in East Yorkshire, she recalls, somewhat sardonically, her father finally switching from toy-soldier to rose wallpaper in her bedroom when she was ten. (He'd expected a son, and she'd preferred the soldiers.) Hull, in its pale splendor, is itself a main character in the first third of the book, with Cosey showing an almost Selby-like sympathy for real-life rabble—as well as passing mentions of Hullensian rock royalty Mick Ronson and Michael Chapman. It was here in 1969 that she would partner with Genesis P-Orridge and form the notorious COUM Transmissions, the Dada-hippie performance troupe which would beget Throbbing Gristle some seven years later.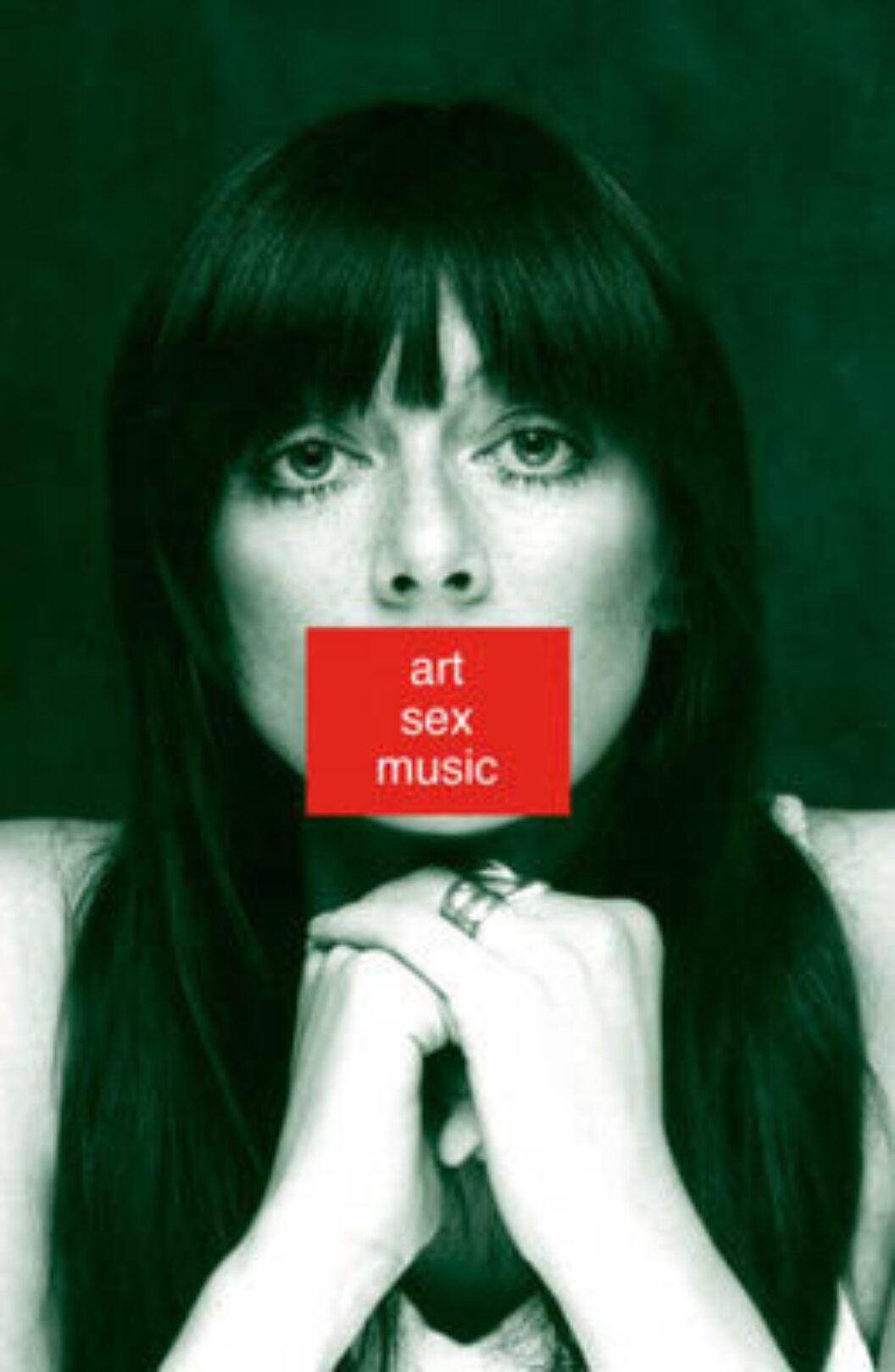 While ample time is spent describing COUM actions (a dedication to the exploration of boundaries is emphasized, rather than a glorification of high-concept), the elephant in the room is the difficult and disintegrating domestic relationship between Cosey and Genesis. Poking unglamorous holes in Gen's patented will-to-power stratagem, the diaristic detailing of controlling and abusive behavior on his (h/er) part is unflattering to say the least. It is ironically with the arrival of her future life partner Chris Carter that COUM Transmissions transmogrifies into Throbbing Gristle, who play their inaugural gig at the now infamous Prostitution exhibition at London's ICA in 1976, going on to achieve worldwide acclaim as patient zero of the industrial music movement.
Perhaps most interesting of all are Cosey's frank-yet-candid recollections of her sex industry work throughout the '70s and '80s, which, though detailed, are never lurid. Initially an outgrowth of the taboo-defying performances of COUM, as well as her increasing mail art exploits, her decision to use her own body image as collage content led to a sub-carreer of sorts as a nude model and strip club dancer, facing all of the attendant risks whilst accruing the real-life experience that would inform and set her performance work apart as something other than simple provocation. (The story of her dancing nude to Pere Ubu's "Heaven" whilst Jehovah's Witness David Thomas looked disapprovingly on, paints a particularly memorable picture.)
Though spending too much time in its penultimate pages detailing the difficulties of the late-2000's TG reunion, the book is fleshed out with engaging accounts of Cosey's loving and fruitful personal and professional relationship with Chris Carter, as a family with their son Nick, and in TG, Chris & Cosey, CTI, Carter Tutti Void, et al. Peter "Sleazy" Christopherson, who rounded out the TG lineup, and was an artist of consequence in his own right with the legendary design firm Hipgnosis and the LSD cult band Coil, is lovingly eulogized. And Cosey's performance-art history and participation in the art world proper via Cabinet gallery, the ICA, and Tate Modern are all amply documented. Much more than just a girl in a band, Cosey's story of working-class tomboy to hippie-teen dropout, from nascent performance art provocateur to industrial music icon, from progressive porn star to internationally acclaimed sound and visual artist, is inspirational, at points bracing, full of history and lucidly told, and its account of real life will to power, in action, is welcome.
Meanwhile, in Hollywood…
Tavistock allegations notwithstanding, the postmodern Yankee script-flip on Beatlemania that was The Monkees lives on in showbiz infamy. Conceived of by Bob Rafelson and Bert Schneider (who'd later partner producing films as BBS with Jack Nicholson), The Monkeeswas a TV show about a fictional boy-band (the first of such abominations) that went on to become a real-life band, one of the most simultaneously loved and reviled in history. For Michael Nesmith, the so-called "Smart Monkee," this would mark the beginning of a lifelong navigation of music, media, and the public perception and consumption thereof. As teen-heartthrob, bandleader, singer-songwriter; as producer, label exec, media mogul; as perpetual smart alec, reformed serial adulterer, and, ultimately, seeker in earnest, his until now largely apocryphal story is told with wit intact and septuagenarian charm in Infinite Tuesday: An Autobiographical Riff.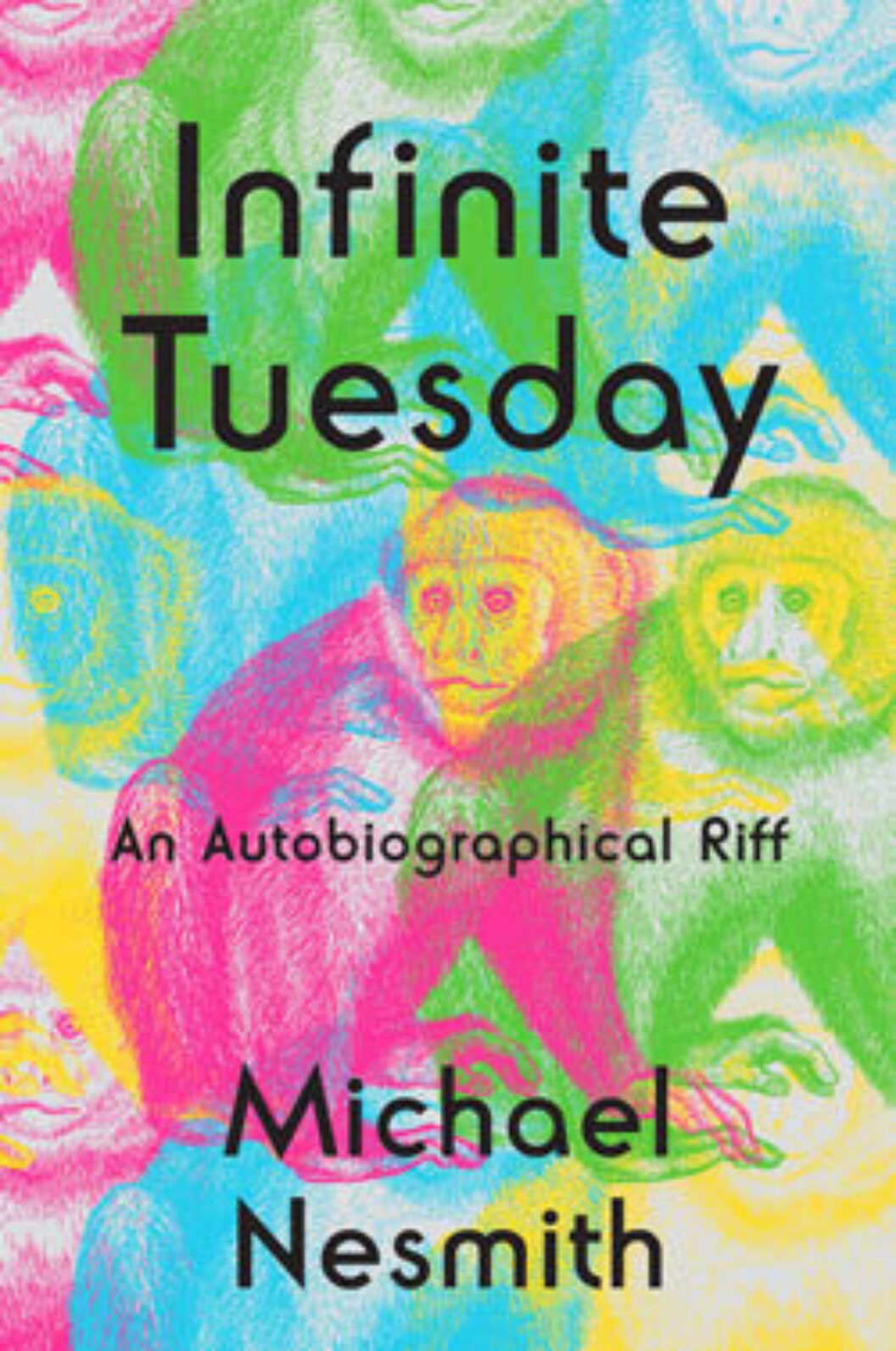 A fledgling folk-singer and MC at storied LA folk club The Troubadour when he was cast for The Monkees in 1966, it wouldn't take long for him to wrest musical control from the powers that were, taking things in a decidedly countrified direction. When The Monkees inevitably imploded, he continued, with the First National Band, the Second National Band, and ultimately solo, cutting some classic cosmic American sides (all featuring the extraordinary pedal-steel player O.J. "Red" Rhodes). All of this is laid out in some detail, though the rockist reader may be left somewhat wanting, as Nez's big spin is ultimately elsewhere. After a dalliance with the then-burgeoning bus-yogi routine in Northern California, and with the dead-on-arrival release of his unfairly maligned The Prisonbox set and subsequent stage show in 1974, he finds himself at a professional nadir (sample review: "I Was Imprisoned by a Monkee." LP sales were non-existent). Owing to a crisis of conscience, commercial failure, and a prescient-if-blind eye toward progress, he here (re)turns to his background in Christian Science for edification and solace, and his telling of this turning point provides the fulcrum and reference tone of the book. Nesmith's mother Bette, a staunch Christian Scientist and secretary-turned-entrepreneur, who invented the typing correction fluid Liquid Paper, had raised her only son in the oft-misunderstood metaphysical Christian sect whose waning popularity had reached its height in the 1930s. It was she who would suggest that he seek council from CS honcho Paul Stark Seeley, precipitating for Nesmith a personal sea-change of seismic proportions.
Thusly re-aligned, Nesmith's next move came to predict, and in some ways inaugurate, the future of music media as we now know it. Asked by Chris Blackwell to make a standard promotional clip for his new single "Rio," he turned in instead a hybrid creation, employing effects and an offbeat sense of narrative synched with the music, resulting in the first ever "music video." Though he'd remain aloof as the golden age of MTV dawned, the book's chronicle of this breakthrough and Nesmith's subsequent forays into home video (Elephant Parts) and film production (Timerider, Repo Man) are fascinating.

Ultimately a philanthropist, he ends up sponsoring a few Council on Ideas think tanks in the late '90s via the Gihon Foundation—also the copyright holder of Infinite Tuesday—that sound like Bloom County shooting a TED talk at Bohemian Grove. And while the aspect ratio of the big picture overall tends to shift, peppered as it is throughout with anecdotes involving Hendrix, John Lennon, and Johnny Cash, and Timothy Leary, Douglas Adams, and Garry Shandling, the book itself makes a fine case for disparate propinquity, and the infinite rider on the big dogma still surfing simultaneous spaces, this time in a pound of paper, more or less.
Keith Connolly is a contributing editor for music at BOMB.