Driven by collaboration, combining old and new methods, and a unique symbolism, Deborah Gans speaks to Richard J. Goldstein about the rose window she and Kiki Smith designed for the landmark Eldridge Street Synagogue.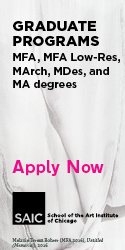 With the installation of the Eldridge Street Synagogue's rose window, the 24-year restoration of the historic landmark is complete. Kiki Smith and Deborah Gans' project was selected from 12 proposals to redesign the grand window, the focal point of the 123-year-old synagogue, built by the first congregation of Russian Jews in America.

The congregation diminished in the 1920s with the introduction of the Immigration Quota Laws as many of those who had settled in the Lower East Side moved to the outer boroughs. Funds dwindled and the main sanctuary fell into disrepair in the '40s, as did the original rose window. Its original design remains undocumented—but chances are it echoed the window opposite the altar—and was replaced by cost effective glass bricks arranged in four tablet shapes. By the '60s the building was completely sealed off and the congregation took to the lower sanctuary.
By assimilating the celestial patterning and taking cues from the surrounding architectural elements, the window becomes absorbed into the detail and splendor of the actual surface of the synagogue and, in turn, gives the illusion that light is actually passing through its very surface. In this sense, the window is not an image or a focal point but a focal event. There's no agony in this ecstasy.
As a spiraling moment, the Smith/Gans window echoes particular visions of creation from the Big Bang to more mystical interpretations from Lurianic Kabbalah. The transparent spaces between the shards of glass give an effect of weightless animation. No matter what lens you look through, the window speaks symbolically to a moment of creation and recreation, tekkun—healing or repair.