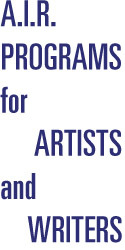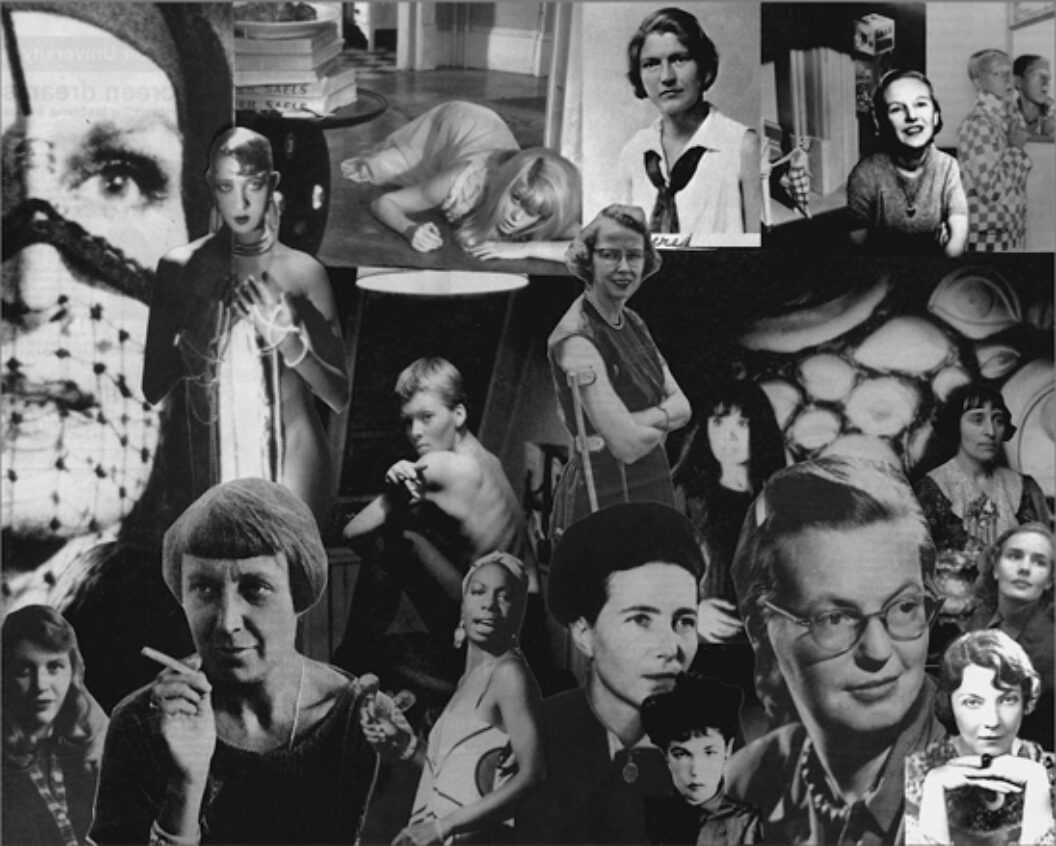 Blending scholarship with memoir, Kate Zambreno's Heroines is a gossip's dream, full of digressions about the author's own career as a novelist as well as the careers and marriages of modernists Jane Bowles, Vivienne Eliot, Virginia Woolf, Zelda Fitzgerald, and others. Although Zambreno delves deep into the personal lives of her heroines, her focus is on their writing—how their work has been dismissed, derided, or ignored altogether. In Heroines, Viv is no longer "the wife of T.S. Eliot," but emerges as a fully rounded character, an eccentric woman of ambition, among other things. Zelda, who so desperately wanted to be taken seriously as an artist, is given her due through Kate's close and idiosyncratic readings of her work and biographies. However, Heroines isn't mere revisionist history; it is also an ebullient testament to the romance of reading. It's a book about literature, and Heroines takes it as granted that books matter. It was in this spirit that I wrote to Kate about interviewing her for BOMBlog. As an editor at a small press, engaged in the process of editing, reviewing and promoting women's writing, I wanted the conversation to continue, and to continue in the writing itself.
Elizabeth Hall More than anything else, Heroines is a book about books: how women writers are read and how female characters are police. But is is also about the thrill of reading, "The Ecstasy of Influence," that rare, ripe pleasure of total engrossment. Early in the book, you describe reading as a narcotic, a pleasure to be savored by the whole body: "I read with my hands down the front of my pants … sometimes I feel guilty about getting my lubed fingers all over library books." When did your love affair with literature begin? What are your go-to books for getting off?
Kate Zambreno I've been recently reading Sontag's early journals, and she waxes poetic about Rilke while still a young girl. And there can be an impulse, reading that, to think—oh, that's how a genius is born, reading literature in translation from the womb. And anyway, it's not like any of us can measure up to Sontag. But I think if you poll many woman writers about their childhood reading habits, you would find a similar mix to mine of inhaling the core girl texts as well as more "serious" literature. AND I think my reading habits as a girl have really defined who I am as a writer.
My parents, otherwise strict, never censored my reading material. I read everything. Promiscuously and ecstatically. My aunt, who's a YA/fantasy author, gifted me and my siblings with these vintage serials: Trixie Belden, Nancy Drew, Hardy Boys, also the Narnia, the Oz chronicles. There was an old-school serial named Cherry Ames that I loved about a pretty young nurse who traveled the world. I read the Sweet Valley Highs and the Babysitters Clubs, of course. Judy Blume. Harriet the Spy. For summer vacations I was allowed to take out as many books from the Mount Prospect Library—I can see myself, a curly-haired tiny thing, with the towering pile of books. I read more sophisticated fare, at a rapt speed, some of it I didn't understand. I read my father's history books about war and the papacy, my mother's book club picks—Wuthering Heights, Gone with the Wind, and then contemporary historical romances that were versions of these. Her mystery novels. "Junk," she would call it. When we would go to my ancestral log cabin in the upper peninsula of Michigan for summer vacations, my mother and grandmother would read the Harlequin romances left around by the cousins, and I would sneak them into the bathroom, when I was nine, ten years old, and just gobble them up. What else? I remember seeing the title—The Virgin Suicides—on a table at the library, and feeling my heart race. Ooh, Madeleine L'Engle. A Wrinkle in Time made me particularly horny.
I also had a gifted and brilliant English teacher in high school, a Viatorian monk named Brother Ruhl, who formalized my love of reading. Who taught us, as gospel, that Madame Bovary was the most perfect novel ever composed, and that Lolita was the most beautiful novel in the English language. And who would jump around, even on desks, and spit would fly from his mouth when he was particularly excited talking about "The Waste Land," or Jane Austen, or James Joyce.
I was always a reader, but once I realized I wanted to write, I thought for a while, in my early 20s, that there were certain books I had to read, especially the male system novels, Pynchon, Gass, Gaddis, etc., most of which I just found boring. There was a brief stint at Powell's bookstore in Chicago, where I sat around bored and read whatever I could find—and this is where I first read Acker, and Mary Gaitskill, and Dennis Cooper's George Miles novels, and some of the Semiotext(e) Native Agents novels, like Cookie Mueller's memoir—and I do remember feeling that thrill, that recognition. And then many years later working at Foyle's in London, and discovering on the shelves Jean Rhys, and Anna Kavan, and Ann Quin, and Ingeborg Bachmann, and Jane Bowles, these outsider writers who wrote these gorgeous stylistic experiments, and wrote of madness and desire.
EH The primary way the reader encounters Kate, the narrator of Heroines, is through her reflections on the lives of her muses—Vivienne Eliot, Jane Bowles, and Zelda Fitzgerald, among others. In this sense, Heroines can be read as both a personal memoir and as miniature biographies of each author. You did all the research for the book outside of a university setting and without the guidance of a "mentor." Can you talk a little about the research process?
KZ I'm not sure I think of my wives and mistresses as muses—although see how territorial I am, "my" wives and mistresses, as if I own them! But the conscious intent of my project was to try to rescue these women from a musedom that often demonized them in the modernist memory project. So I do think of Heroines as a form of experimental biography, along with a critique of biography, the famous biographies of these men, how the women are cast within them, the biographies of women writers or muses that often end with a pathologizing, dismissive diagnosis. I think there's something about being made a "muse" that disables a woman from actually becoming her own author, being trapped instead as a character in a novel she didn't write—like June Miller was shattered in fragments in Anaïs Nin and Henry Miller's works (at least Nin reflected on this process within her journals, yet quite sure that she was giving June life, unlike Henry). I think of Rhys's project in Wide Sargasso Sea—rescuing this famous paper tiger character in literature—as kindred to my own. And like Rhys with Bertha Mason, I became absolutely possessed by these women's lives, their all-too-brief careers as writers, their sad, gothic ends.
My mode of research when working on a book tends to be consumptive. I read everything, which can be paralyzing at times. I began reading the biographies of the mad wives when we returned to Chicago from our year in London. I was concurrently working on an essay on the overlooked British modernist Anna Kavan for Dalkey Archive's CONTEXT, which I had begun while in London, sitting at a cubicle at the British Library, ordering up every book she had ever written, even the weird one about the horse she co-wrote with her analyst. The research for that essay was approaching the level of hoarding, a box of legal pads filled with notes. I believe I first read Nancy Milford's seminal, but in many ways problematic, biography of Zelda Fitzgerald, and then Sally Cline's much better one, then Carole Seymour-Jones's excellent recovery biography of Vivienne Eliot. I remember sitting in a café, tears pouring down my face, finishing the end of Millicent Dillon's biography of Jane Bowles, the part where Tenneseee Williams demands to a Times reporter that she have an obituary printed. I read their biographies, then I read their writing, for Vivienne what I could find of her writing, photocopied from old issues of The Criterion. Their stories and subsequent erasures triggered something very deep within me, and I think really resonated with my current state of a rather voluptuous isolation, as an adjunct instructor of women's literature, as an unpublished beginning writer, as a young wife, who didn't realize how that category of wifedom would mark her from the outside.
I didn't know what to do for a while with all of my note taking—all of my meditations on these famous mad wives, on archiving and erasure, but it possessed me for many years. I knew there was a project inside. Often while reading the biographies of the great men, I had to read between the margins, look at the ways the mad wives were constructed and rewritten through rhetoric (also the rhetoric of their diagnosis, which often was a product of a particular cultural period and ideas about gender roles at the time. Foucault's History of Madness and Elaine Showalter's feminist Foucauldian reading of women in the English asylum, The Female Malady, have been integral texts to my thinking about these ideas).
I first started the blog essentially as a laboratory for Mad Wife, which turned into a novel, and two months into writing the blog Chris Kraus approached me about writing a book about these modern women for Semiotext(e). Her guidance during two major rewrites over the course of two years definitely pushed me to be as circumspect and as thorough of a critic as possible, while writing this criticism in a formally interesting, personal, vernacular way. For the first major, total-haul rewrite, I had just moved to North Carolina, the setting of which begins Part Two of Heroines. I couldn't find any teaching work. I holed myself up in our apartment and read hundreds of books. I became convinced I had to read everything, and reread everything, the theorists, Derrida, Foucault, Deleuze and Guattari, all of the novels, new novels, all of the biographies, even of marginal figures. I had a thousand pages of notes. At some point I had to distance myself from my intense research and just write the book, from what I knew, from what I had been meditating on for years.
EH One of the most compelling aspects of Heroines is the marital tension that permeates nearly every page. You detail several violent rows in which your character throws chairs, screams, and slings books across the room while John, the husband character, laughs at your rage. You also cast John as a character in the lives of your author-mentors. He becomes the villain in Viv's biography, "my brilliant fascist of a husband," the one who "wifes me, who Leonard Woolfs me." Did you worry about writing such personal (and critical) scenes about your marriage?
KZ I don't think there's marital tension on every page—it's most pronounced in Part One, although it's fair to say that an interrogation into the institution of marriage is threaded throughout the book. But no, I didn't worry about writing about my relationship, not in terms of potential conflict, because John has always been, in the decade we've been together, my first reader, and often editor, and is the biggest champion of my writing. So in a way, Heroines is a collaboration, as our relationship is a collaboration. I guess my only worry would be that people would have a limited reading that only focused on the personal. I think of the contemporary scenes of a marriage as being a performance of the ideas within the text, a theory that deals with the many forms of violence. I am also aware that I'm making myself vulnerable for a reading that focuses on my mental health, or diagnoses me, for really, I'm the only one who comes off as potentially monstrous in the book, but hopefully the book itself reveals that implicit criticism towards such a limited and gendered reading.
In terms of the origins of this project, my reading of these biographies and consideration of these women's lives exactly paralleled my attempts to be a writer, which at that point consisted of attempting to keep a notebook, in the mimicked mode of Anaïs Nin or Virginia Woolf, where I wanted to get at some hidden truth of my daily existence, where I wanted to interrogate when I couldn't write, when I felt erased, which often involved attempting to narrate when we fought, and attempting to theorize what would make me so enraged, and then, so silenced. I began to realize, as Simone de Beauvoir has written, that masculine logic is in itself a form of violence, a "sly kind of tyranny." We were quite young and still unformed when we got married, which was nine months into knowing each other (very much like the Eliots), and we eloped so that John could go to graduate school in London. And then we returned to Chicago, where I attempted to be a writer, while adjuncting, which involved a lot of isolation during the day. I began to meditate on the isolation of both the wife and the unpublished writer, where I took these obsessive notes, and gradually the project—Mad Wife—became a fictional notebook about a sort of haunting, a possession, and how this couple—the woman who writes, the man who edits her—are haunted by the past, by their gender roles, by these other ghosts. When I read the biographies, I did begin to act out these ghosts, and often cast John in these roles—but I think that gets at the dysfunction of marriage and of heterosexuality—how we can play these gendered roles.
So, Mad Wife, the novel basically became Part One of Heroines. The wife figure is haunted by these characters—and these works—of the past, that in her marriage she is reenacting. The present-day of Part One is in Akron, Ohio, where I have moved with John for his first faculty appointment, and that move and subsequent alienation triggers for me all of the detritus of the past—including our own past, and many of the marital fights in Part One are flashbacks to London and our first year in Chicago, when we still were unconscious how we catalyzed each other in these mythical showdowns, usually over my desire to move elsewhere, and is also in a way replaying these old ghosts in a new environment. The figure of the dybbuk—the resurrected soul of a suicide that Sylvia Plath was obsessed with—is integral to Part One, as the narrator feels ghosted and consumed by these women as she's reading their lives. I also detail going through periods of depression and general unwellness, and how John often played the caretaker (the Leonard Woolf), so occupying a role that these famous husbands often also took on, with me worried about playing the role of the invalid. I'm also playing on two literary works in Part One—specifically "The Yellow Wallpaper," and so I render the isolation living in this crumbling Victorian apartment house in Ohio, quite Gothic. "The Yellow Wallpaper" is also a fictionalized notebook that satirizes gender roles, the unnamed narrator who sees and becomes mad doubles, the patriarch-husband named John (who laughs at her, but one expects that in marriage). The other literary text I'm playing with is "The Waste Land," especially this idea of being haunted by ghosts, and there's many ghost-quotes throughout Part One especially, but specifically the marital trauma-drama of the "A Game of Chess" section, which I'm both analyzing and playing with.
That said, I acknowledge that there is a potential violence in making John a character. But he has never, ever asked me to censor myself. And I am also interested in how the modern male geniuses used their relationships, their marriage material, to form and catalyze their own writing, so I think what I'm performing is some subversion of this, albeit with John as a knowing, active partner. We have grown very conscious of the ways in which invalidating language can trigger anger, and our relationship has become a laboratory and collaboration, a really beautiful and authentic partnership I am proud of, one in which we conduct ourselves with what I would characterize as a radical honesty. However we have not abolished gender in our partnership, certainly not with our automatic reactions to things, nor the projection of gender roles from the outside.
EH In Heroines you highlight the dichotomy between playing the role of the "good feminist" in public while feeling like a "fucked up girl" on the inside. "I have two selves," you write. "The me that lectures women on literature where husbands oppress their wives, and the me that secretly lives that life." Yet Heroines seems to be arguing for a feminism that can encompass both and one that creates a space of inquiry where neither self is safe from scrutiny. When did you become interested in exploring the concept of "toxic girls"—as both content and an aesthetic in your work? How has your definition of feminism shifted over the years?
KZ I believe the context for that quote was a flashback to our early years in Chicago, that rich period where I was obsessively reading the biographies, and beginning a novel, and keeping a rather rigorous notebook. I was also teaching a course at a local community college called "Women and Creativity," that I taught for several years, texts that attempted to ask the "woman question"—how can a woman be sovereign, be free? Also, what are subtle ways a woman can allow herself to be subordinated or oppressed? In The Awakening, that scene where Edna always went to bed without question when her husband wanted to. On one level, some of Heroines can be read as an engagement with these feminist texts I taught in that class—such as Woolf's A Room of One's Own, continuing her inquiry into future women of genius, The Awakening, "The Yellow Wallpaper," The Bluest Eye, Sylvia Plath's The Bell Jar.
But even though I was teaching these students, who were mostly but not all female, and of different generations and backgrounds, about the concept of the double bind and the dividedness that was behind so much of the consciousness-raising of the Second Wave, I was not totally honest about the contradictions in my own existence. While taking up as my central object of inquiry the contradictions of being a woman and a writer in society, I began to realize like the Smith suburban wives of Friedan's world, I was closeting the often contradictory ways I was living my life with how I thought I should act, to be a feminist. In those beginning years, for example, I would always remind my female students to call each other "women" not "girls." I was beginning to write my novel Green Girl then, and in a short interlude during those years in Chicago also wrote the novella O Fallen Angel, both of which feature what I called "toxic girls" that were both observed with differing levels of satirical distance. I'm not sure I'm interested in the concept of "toxic girls" anymore, or perhaps even that concept indicates a distance from myself, now supposedly a liberated feminist, that is not totally real. I'm still interested in the idea of a toxic society and its poisonous institutions. As with Green Girl, I'm still interested in the experience of the "girl" that I think of as in some ways non-age-specific (and I really think reading Chris Kraus's works, especially I Love Dick, helped me with this, her idea of a "lonely-girl phenomenology.")
I think of myself nowadays as a messy feminist. There are core positions that have not changed for me—and feminism is to me still quite political and necessary—bell hooks's definition about feminism exposing hierarchical thinking and attempting to fight against all oppression. However, I think I realize there is this reality of the "girl," that Second Wave feminism wants to dismiss or think of as being not feminist. I am beginning to realize that theory can be an ideal space—while lived-in-ness can be a battleground of impulses and feelings and desires and traditions (which is probably why I feel more attuned to queer theory, which circles around concepts of abjection and affect). I'm thinking of Susan Faludi's reactionary piece in Harper's on some supposed feminist matricide. This concept of the bad daughter has been around for a while (the suffragettes throwing their hands up at the consumerist flappers). I'm way more interested in the figure of the flapper, the libertine in all of her ambivalence. Yes, maybe she's still toxic, but she's hyper-aware of it, and she's telling her own narrative. There's an urgent consciousness-raising happening online, blogs that are performing this dividedness and contradiction of our lives and theories and desires.
Elizabeth Hall lives in Los Angeles. She is an associate editor at Les Figues press and is currently finishing her first nonfiction book, I HAVE DEVOTED MY LIFE TO THE CLITORIS, a study of small things.