David Goodman explores the images of Mark Borthwick.

Discover MFA Programs in Art and Writing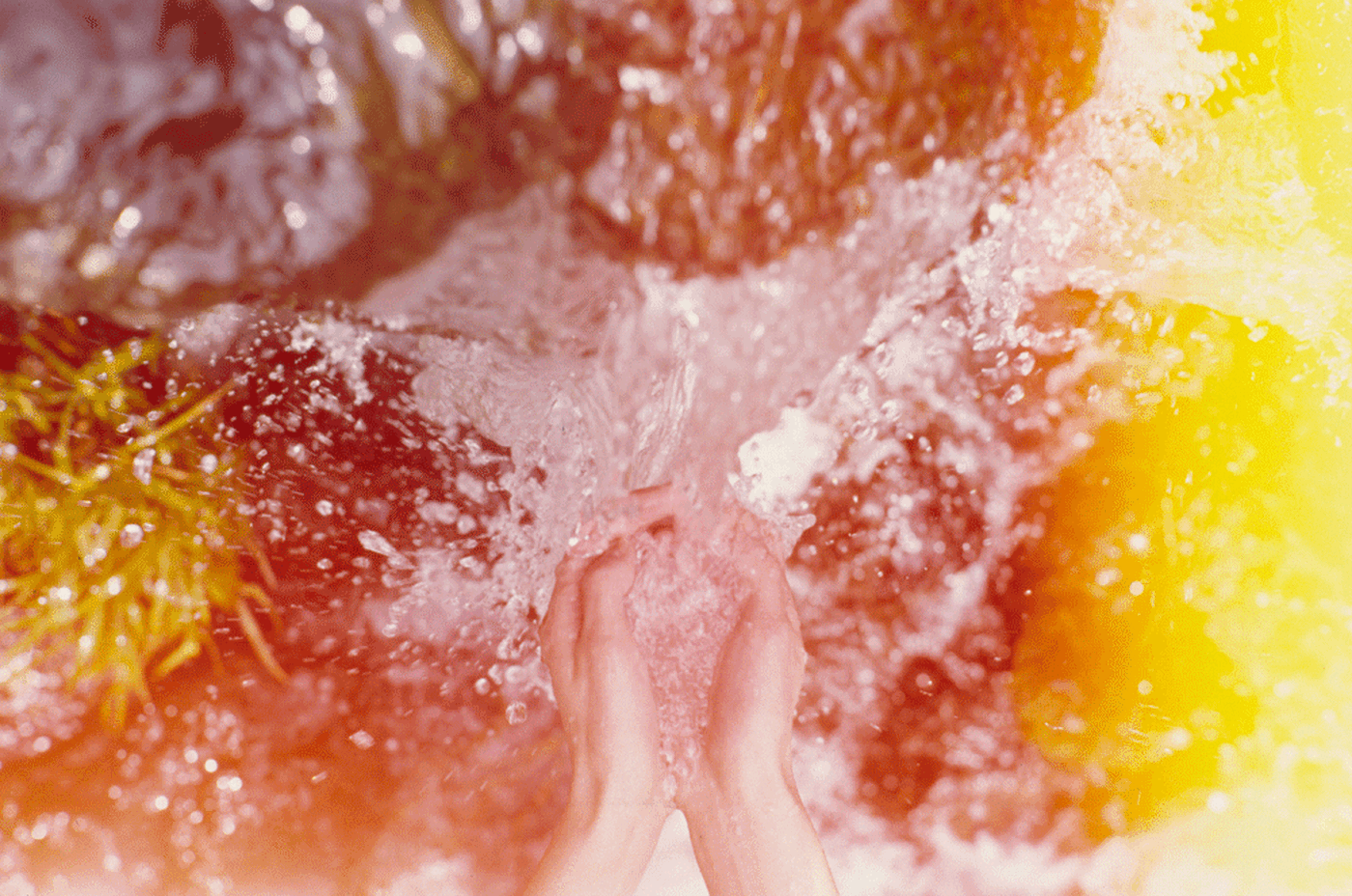 I am wrapped in a universe of temporal distortion when looking at Mark Borthwick's photography. His images and installations, a constant fixture in both the pages of the world's leading fashion magazines and on the walls of museums and galleries, are dedicated to creating an awareness of who he is at that moment. He communicates through photography, collaborations with his wife, fashion designer Maria Cornejo, through music in his band Will Shine and lives as a daily conduit for creativity.
David Goodman What program are you in at Bard?
Layla Hekmat (studio assistant) I'm in the graduate photography program, but I'm interested in sculpture and installation. That's what's good about the program—you don't have to just do one kind of thing. You can do what you want.
Mark Borthwick How do you define the difference between fine art photography and other types of photography?
LH Well … you mean commercial photography versus fine art photography? Well, I think that if you are questioning the medium and you're asking questions of what it is, what photography means, and what it represents; what its context is in relationship to history and other forms of expression and how those other forms influence photography—I think then that is fine art photography. If you make photographs and sell them commercially, but you also exhibit them in a gallery—then that's more of a commercial artist to me. It's a blurry line, but that's how I make sense of it.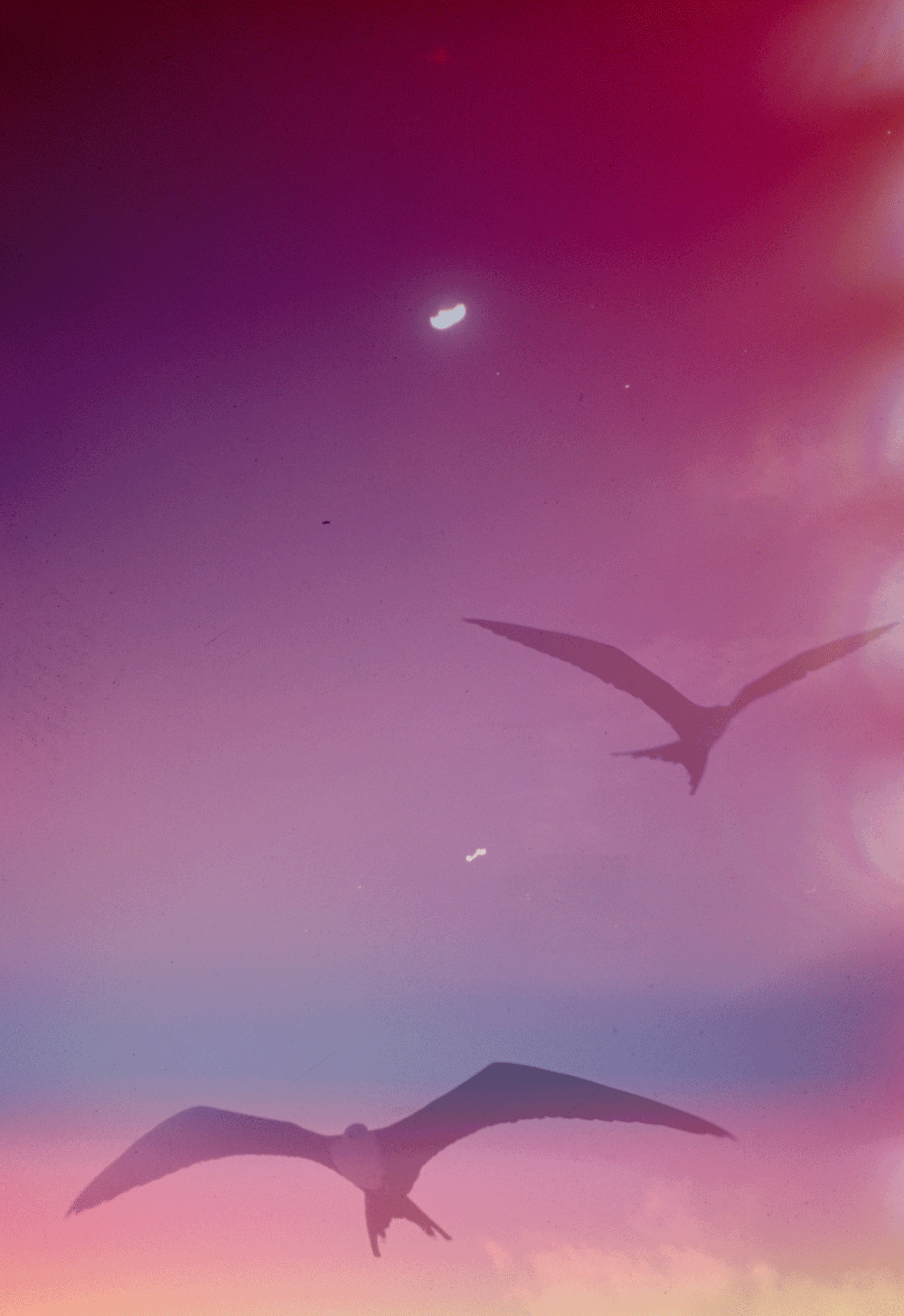 DG Maybe it's about exploration versus having a preset goal. What do you think it is, Mark?
MB You know, I don't know. I always find it really difficult to attach a kind of entitlement that if you don't give it the opportunity to exist yourself—for example I've always struggled with titles. I remember having an argument, well not an argument, a conversation that turned into an argument because my friend turned it into one, because it was more about him projecting his idea of an artist. He asked me, So, why do you call yourself an artist? And I thought, Well, I really don't know what that means. And he said, You're an Artist! You're not a fashion photographer … you're an Artist. You're putting yourself down—you're discrediting yourself and you're work by saying that. And I said, I never said I was a fashion photographer. It was coming more from him because he was a fashion photographer who wanted to participate more as an artist, and I am a photographer known as much in the fashion world as in the art world. So that, curiously, opportune question, What am I?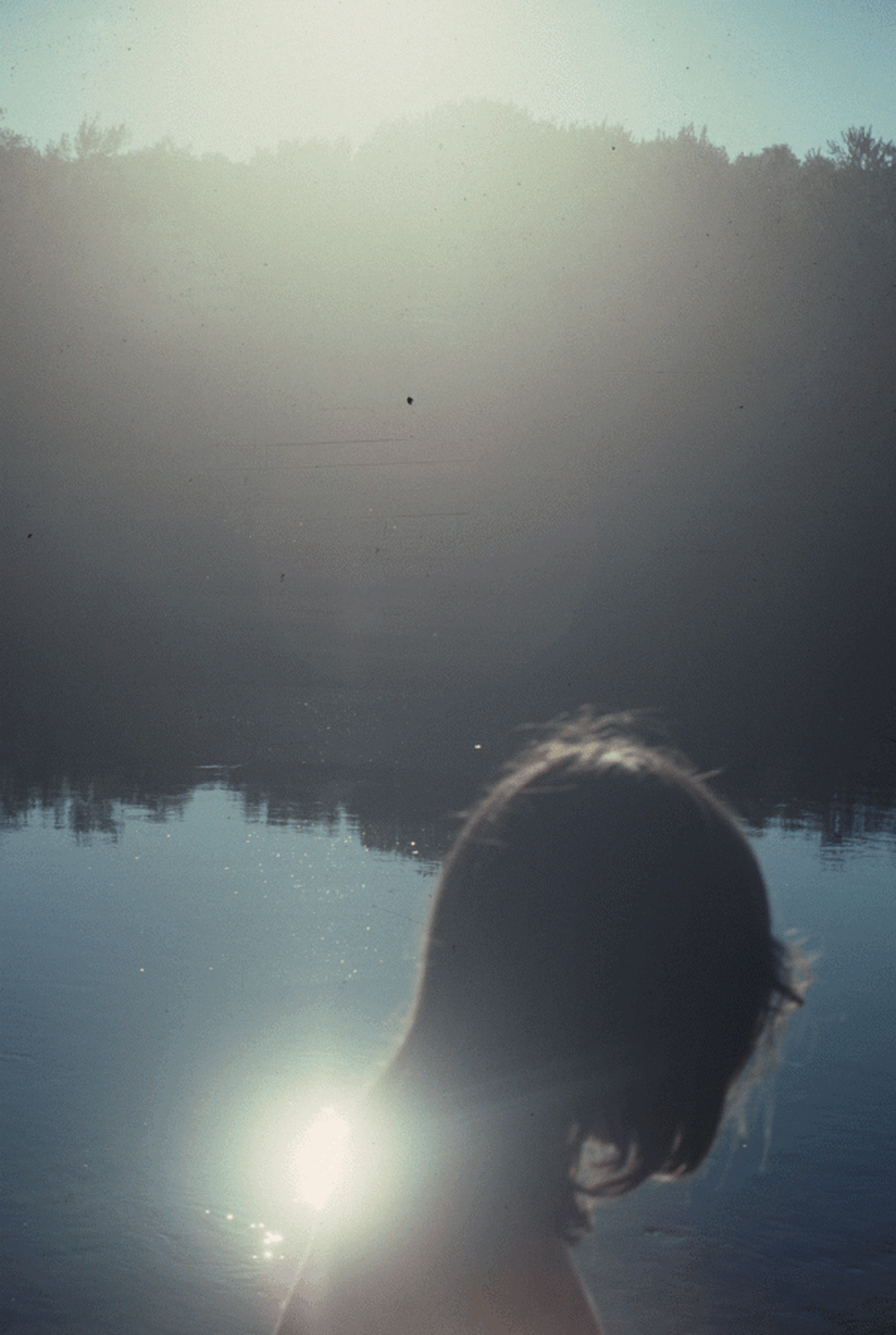 I always find it really difficult to comment on what you are when you know you're using all these different mediums. And, that all the different mediums participate with each other to become one. I find it very awkward to do a show that is just my photography. I'm just about to do that for the first time—in two shows. I have to do a show in Japan that is at a conventional, high-end, proper art gallery—a professional art gallery. But, I've never shown in a gallery like that before, one that would project a participatory voice that would say, Okay, I want to frame ten prints, in these white frames—ten 20 × 30s—and I want 30 8×10s. This is the price.
It's a real traditional format to how photography is sold. I always prefer to take the work out of that context, because for me it's an impossibility to look at photography as an important commodity? that substantiates who I am—because I've always employed so many other mediums to bring photography together and to give it all the opportunity to become a photograph. What I mean by that is when I'm shooting fashion, what really interests me is the designing, which creates an opportunity to look at clothing in a different way—to be inspired by a designer and their vision and meet that vision, maybe in a funny way. Or maybe just laugh at the fashion show, or laugh at the people at the fashion show, to laugh at the context that it's in, or to see it in a new context—to take it out of that context because it's so ridiculous anyway. Because it's, possibly, completely un-wearable, or it's designed for an elitist group that you have no urge to participate with anyway, and I might be a little bit of punk, and in my mind want to say Fuck off to those people and the clothes. I want to approach it in a different way—so styling is always something that is interesting to me.
What interests me in styling is attitude. As a kid, a little punk kid, growing up in London, in 1976–77: kids had this extraordinary opportunity to watch people and get dressed up—this evolvement of kids getting dressed up—and day-to-day it changed. It shifted from this dire and boring way of dressing, which was very conformist, to this idea of dressing up. Even my half-brothers who are 20-years older, just needed to react to the system. Maybe it was just that generation of the time. But I think that generation had a very big impact on the way I saw things and how I approach my photography.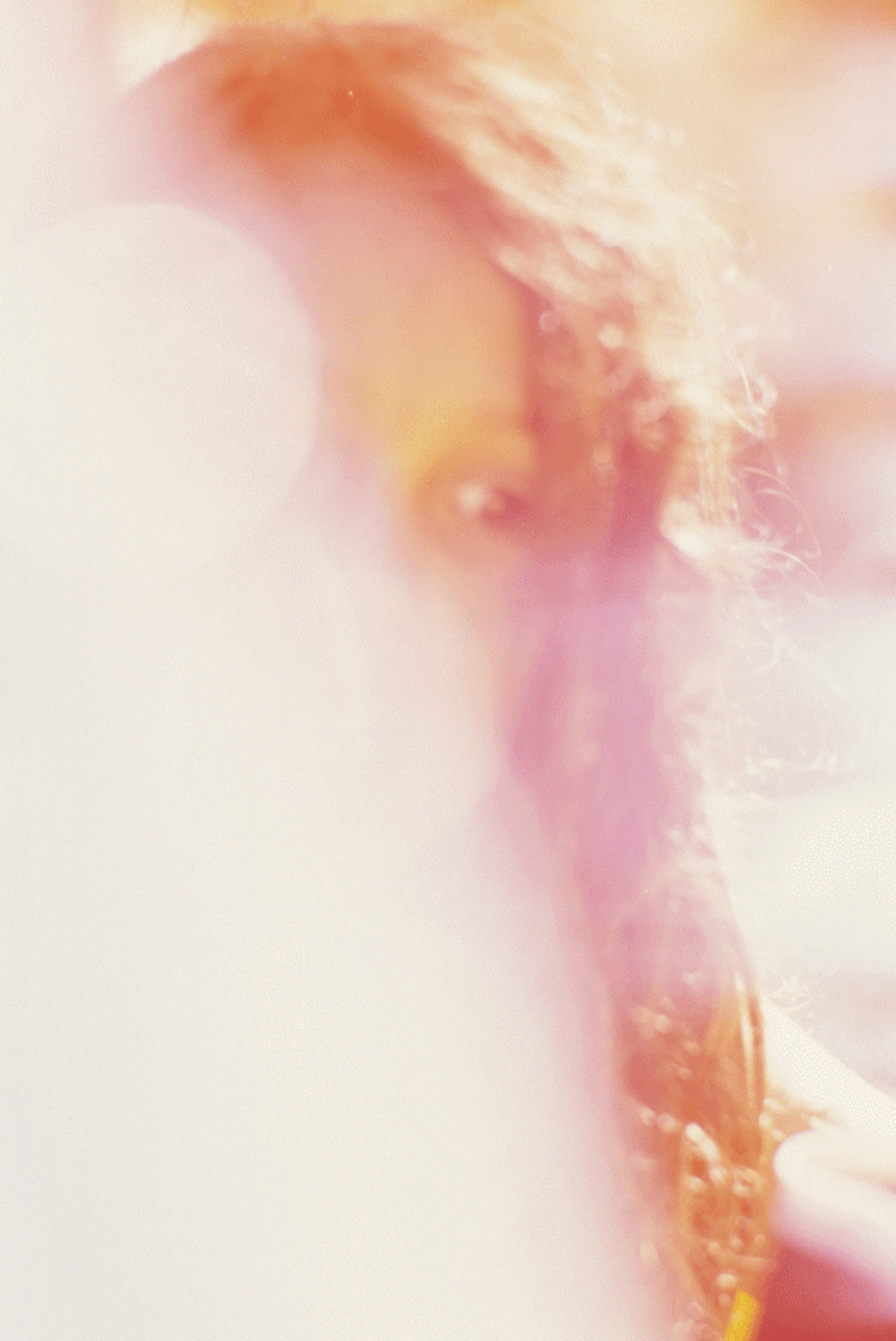 Photography is a medium I use to document the way that I see things. So, whether that is through photographing the cracks in the street, or the weeds, or nature, or in a fashion context—I am trying to look at it in my own way. Sometimes I'm actually trying to document the way that it actually is, because that's just as interesting.
I found inspiration from designers like Martin Margiela, who I worked with very closely at the time, and being inspired by what he was doing and being inspired just by the fact that everything that I was interested inexisted—whether it existed in the mind or in the imagination, it just existed.
Especially living in Paris at that time in my life, I looked at people for what they were. And looking at the Arab men—I always love looking at men in suits; I can't bear men in suits in the Wall Street area, but the Arab men, or the African men who wear the same suit everyday, and the little defaults, like a shirt pocket that has a hole where the cigarette packet is popping out … it was always those tiny, little, little things. It could just be a hole here or that the trousers are too short, or one pant leg is rolled up; it was these types of things that set off an imbalance. In fashion, with something that is always so perfected to a point—maybe it's the difference between professional and amateur—and I always felt that you kill things by perfecting them.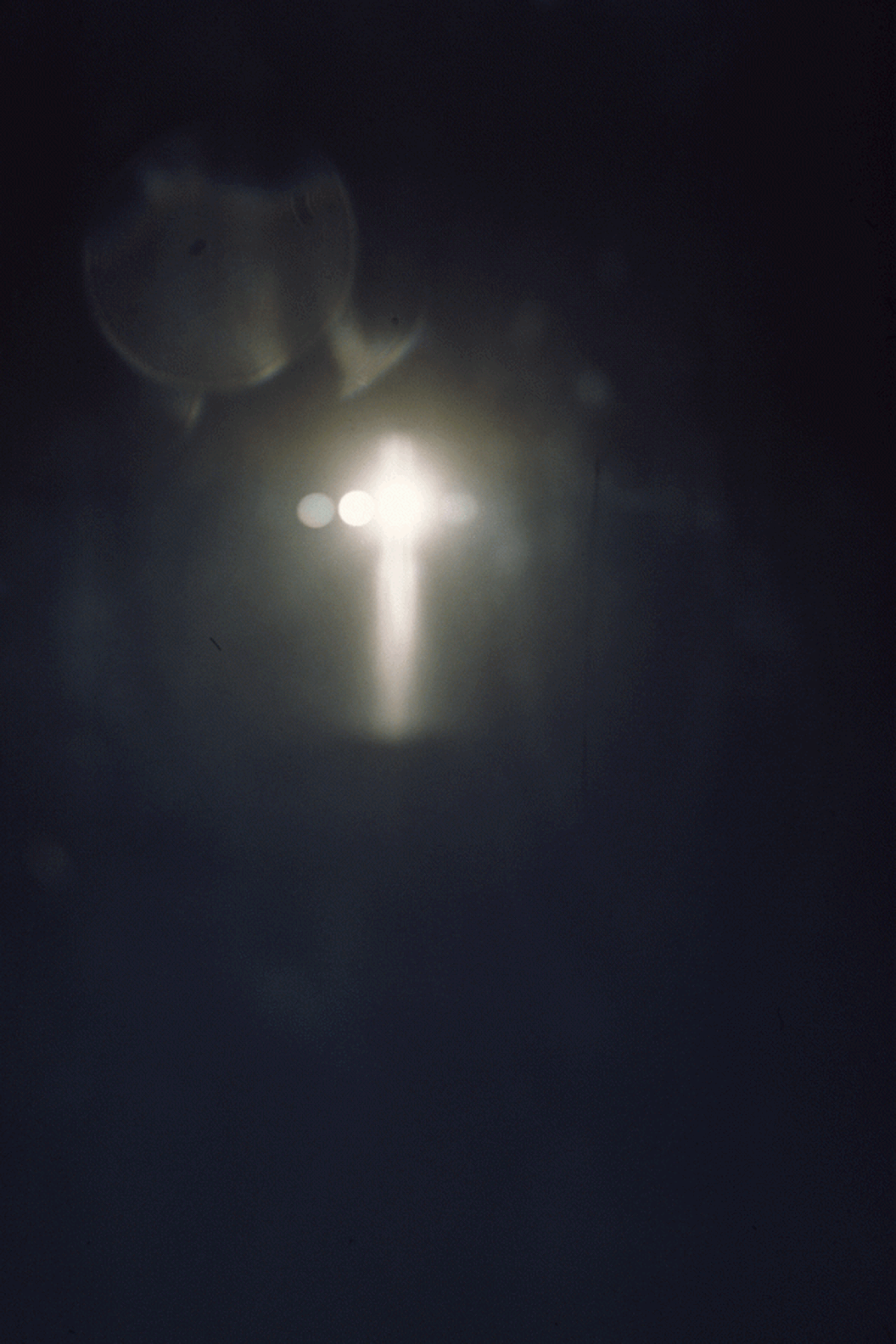 Looking through an amateur's lens, they are still at the beginning—they haven't become something yet. Like the hole in the pocket—that's just something that occurred over time, but it isn't a styling point. But as a styling point I find that really intriguing, and questionable. So the question becomes more interesting to me, than providing an answer.
I still find it difficult to this day. I would accept if someone says to me, You're an artist; fine. If that's what you want to think, that's not a question for me to oppose, you can think whatever you want of me. But I still find it really hard, because I think that your heart comes from your art, I think that it's the way that we live our lives, that it's the day-to-day experiences, how we participate with ourselves, and critically, that's who we are.
And that is our art. Art is something that is really pure. It doesn't need to be labeled to be this or that. I think that due to the nature of the creative mind we have the opportunity today to filter our imaginations to so many different formats-one day you're drawing, and another day you're taking photographs-for me they're all the same.
I find photography, as a medium, simplifies things more than anything. It is exactly the way that I see things. And I always found that that gave me an enormous amount of pleasure. It created an awareness of how I felt atthat moment; this is who I am right now. So, the fact that we sit out here in my backyard, and two months ago the grass was dead, and now its grown—this is who I really am. If I had to photograph myself without having to document something physical, it would be that.
That is something that exists in all my photographs.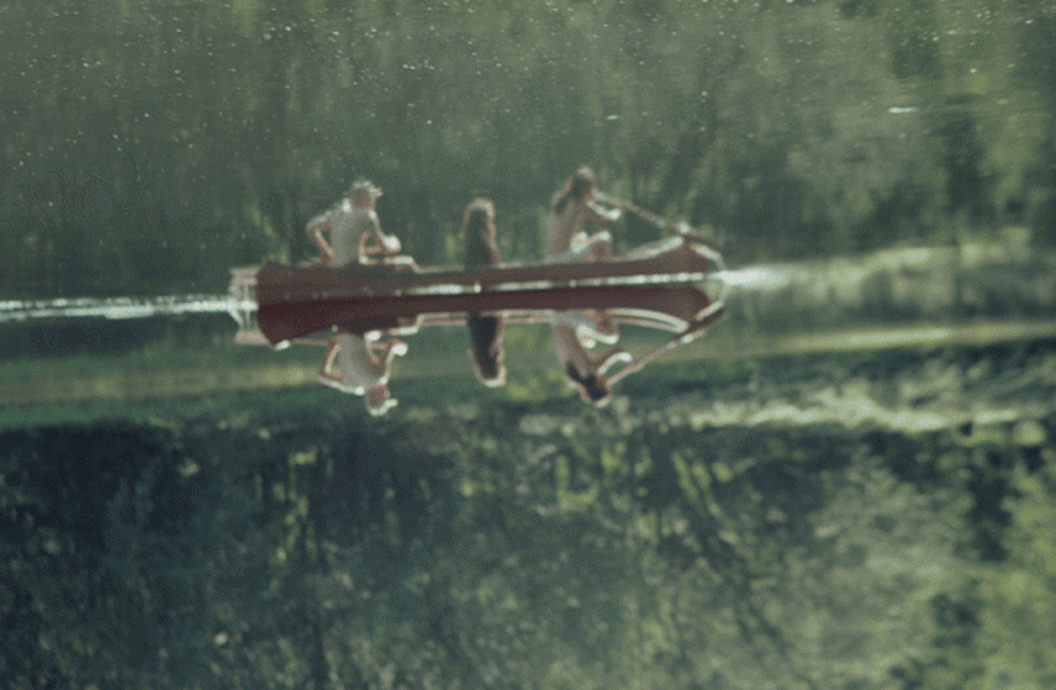 Mark Borthwick's photographs are currently on view at Gallery Side Two in Japan, and in September he'll have a show at Half Gallery, NYC. Look for his upcoming performances at Book Court, in Brooklyn.
BOMB On The Inside is a conversation series created by David Goodman that engages artists, curators, gallerists, and visionaries to reveal the dynamism and power of creative thought. This piece was edited with the help of Richard Goldstein.