The Collective Body: Maria José Arjona Interviewed by Cecilia Fajardo-Hill
Performance as a poetry of long duration.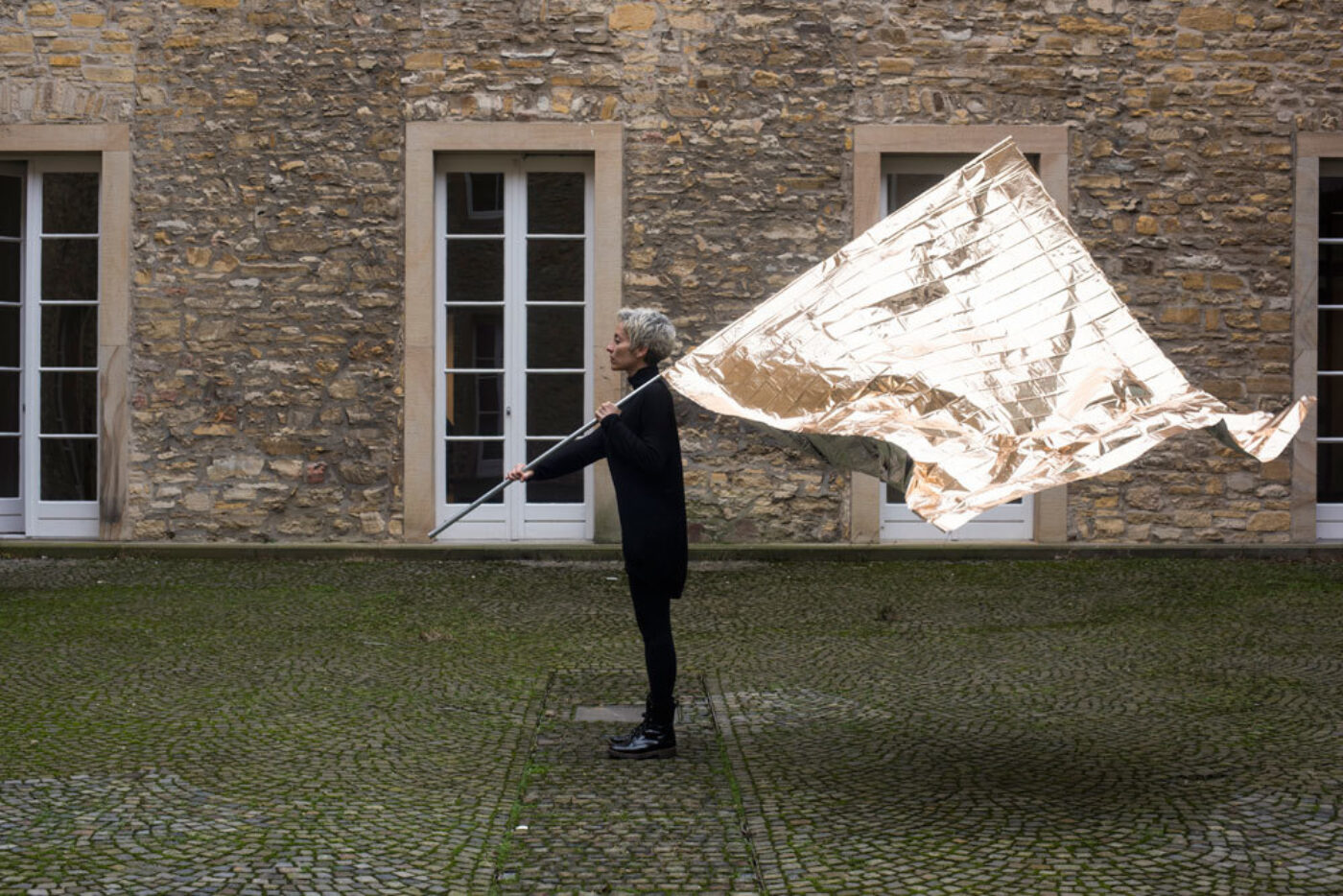 Maria José Arjona is a Colombian multidisciplinary performance artist whose work proposes through radical poetic gestures a unique form of political resistance. At a time when political art is understood primarily as political activism, Arjona instead treats the body as a site for subtle and complex rearticulations and questionings of normative conditioning and violence. She moves away from a focus on the identity of the artist to highlight the organic, expansive shared potential of the body, a body that in its centrality may not be individual or biographical, but collective and unconditioned. Her retrospective exhibition, To Be Known As Infinite, at Museo de Arte Moderno de Bogotá in Colombia, co-curated by Claudia Segura Campins and Jennifer Burris in close dialogue with Arjona, proposes a porous and nonlinear experience that imagines the museum itself as the body. To Be Known As Infinite is an experiment on how to activate the expanded field and open-ended potential of performance. Multiple mediums—video, sculpture, props, drawings, and writing—interact with one another to create a deconstructed yet expanded scenography that is either activated by performers or by the spectators. Reenactment is a large component of the exhibition. Chiefly, instead of encountering videos of past works, the viewer will experience their reactivations. Arjona is interested not so much in strict reenactments, but in personal rearticulations; as a result, the work is reimagined. To Be Known As Infinite proposes the transformative experience of the body—the artist's, our own, and others. 
—Cecilia Fajardo-Hill 
Cecilia Fajardo-Hill André Lepecki has made a powerful reading of the political nature of your work with his concept of singularity as the refusal of the conditioning and conformity of a neocolonial reality that oppresses and captures subjectivity. Though never literal, your work touches on urgent issues such as borders and migration, as in Avistamiento (2015–16). Can you talk about the issues that your work raises in this critical context?
Maria José Arjona I think my work is always questioning issues of affectivity without falling on the cliché of it. I ask questions because I think we can only find answers in the experience of concepts via our bodies. Issues like migration or borders are always treated within my practice as experimental places and not as actual. I am aware how definitions work regarding these issues; but if my body situates itself in these notions as places to experiment with movement, they will be transformed into more fluid definitions precisely because the body becomes simultaneously a migrant and a border. No identity, only animality. To think about, but also to have gone through certain situations, experiencing the complexity of human interactions, moves me toward a question and drives me away from giving precise answers. I want to create spaces and hopefully a body that can oscillate and change direction, shifting the perception of fixed definitions. Usually I create a dictionary for each project I write. I feel the need to find a thin space or gap within ideas from which to start.
CFH In Colombia you were close to Maria Teresa Hincapié who is a key pioneer of performance art in the country. In the United States you became close to Marina Abramović. In order to dispel some of the misconceptions that may still persist today, can you describe the fundamental differences between your works?
MJA I was lucky to have found Consuelo Pabon, who is a Colombian philosopher, and Maria Teresa Hincapié right before graduating from Bogota's Higher Academy of Art. Both of them, in different ways, aided me formally and conceptually to understand the body outside of the contingencies of dance. Many years after I left Colombia to live in the United States I was able to contact Marina Abramović after a talk she gave at the Frost Museum of Science in Miami. I had several questions about Seven Easy Pieces (2005) and the idea of reenactment. She responded to my questions, which lead to an exchange of emails for some years until I was able to meet her in person and then two years later re-perform at her retrospective at the Museum of Modern Art in New York.
My work is associated with both artists (mainly with Abramović) because our practices are long-durational, and Marina, after MoMA, became an extremely powerful presence in the art scene. I have learned so much from her. Denying her presence in my career would be absurd, but it is also absurd not to see the enormous differences in our works. Nevertheless I think this association is very light and reveals the lack of serious understanding of my work and the weight of figures in the art scene. I think every artist that pretends to become a long-durational performer will be somehow associated to Marina, mostly when you are a woman.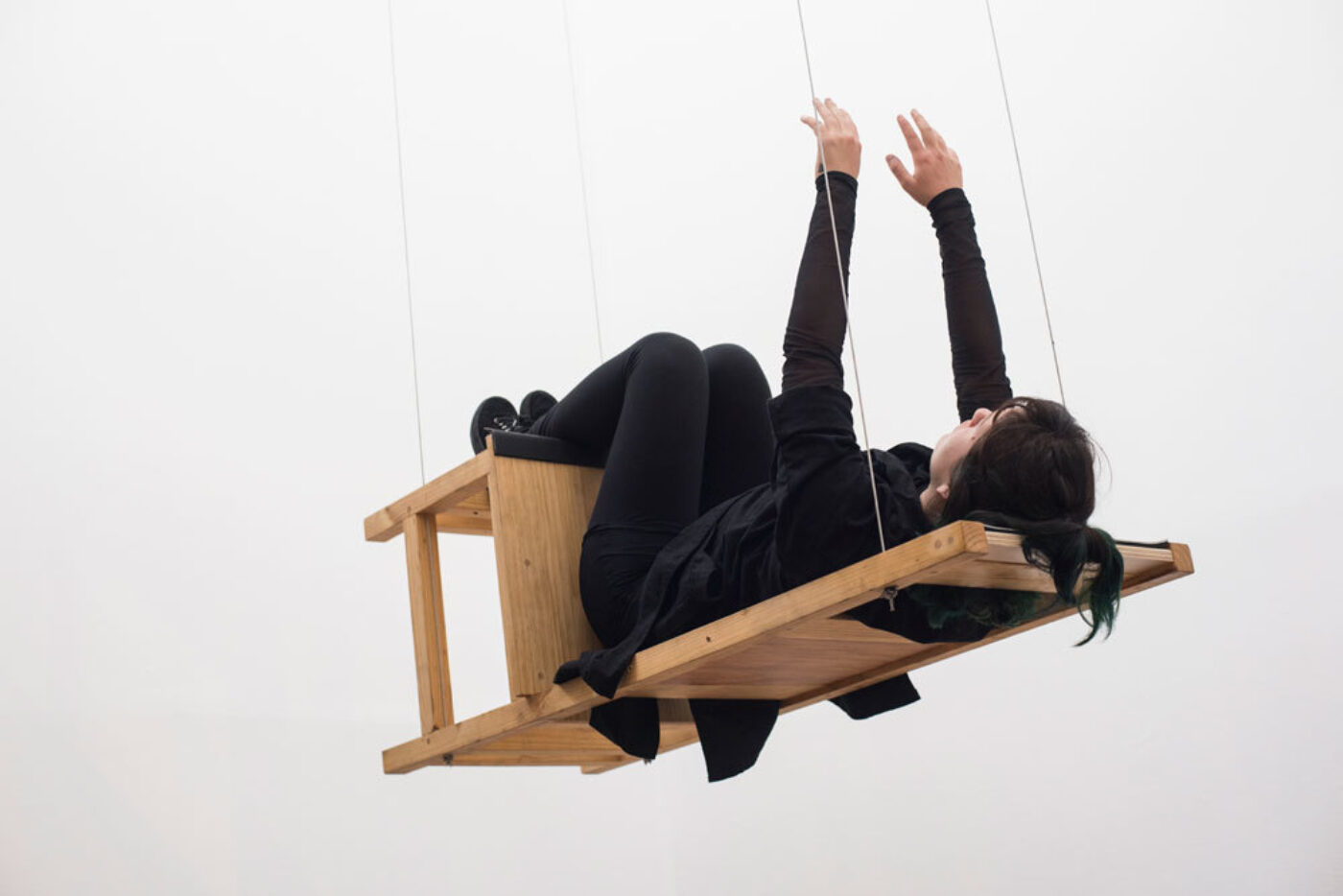 CFH Poetry is a key aspect in your work. Can you explain the role it plays conceptually and in practice?
MJA Poetry as part of my practice has nourished my work since the beginning. The visual composition of my pieces tends to gravitate to the poetic potency of gestures and specific elements and not to minimalistic formations or architectures. Even when objects are scarce, the space is emphasized by the use of light and darkness. Both concepts (light and darkness) are critical to understand the nature of the body throughout my most recent set of work where transitioning from rational to more intuitive compositions seems to address multiple layers of reality but also various ways of communicating. Not far away from these ideas, I am simultaneously interested in animality. It allows me to address possibilities of affectivity and aids in the construction of strategies beyond the discourse of rationality. I am a long-durational poet… I think I have become one.
CFH You lived in New York for fifteen years, after arriving there on the day of the Twin Towers attack in 2001. This marked your arrival, following your life experience of violence in Colombia. How has violence shaped your work?
MJA Violence is a force I am aware of. Violence is expressed in many ways and sometimes transpires in surprising forms; but violence has never shaped my work—a resistance to violence has. The White Series (2008–9) is probably the only piece where I deal with violence in a very specific way. Importantly, I created a performance cycle in order to understand the process by which violence erupts (Untitled, 2009) but also the way memory heals (Remember to remember, 2009) in order to affirm life (Karaoke, 2009). I run away from certain strategies in performance where violent procedures are used to denounce and criticize violent acts. I have opted for poetic acts constructed with gestures that eventually, through time, will create a force field in which we can understand ourselves beyond problems of identity, gender, religion, etc.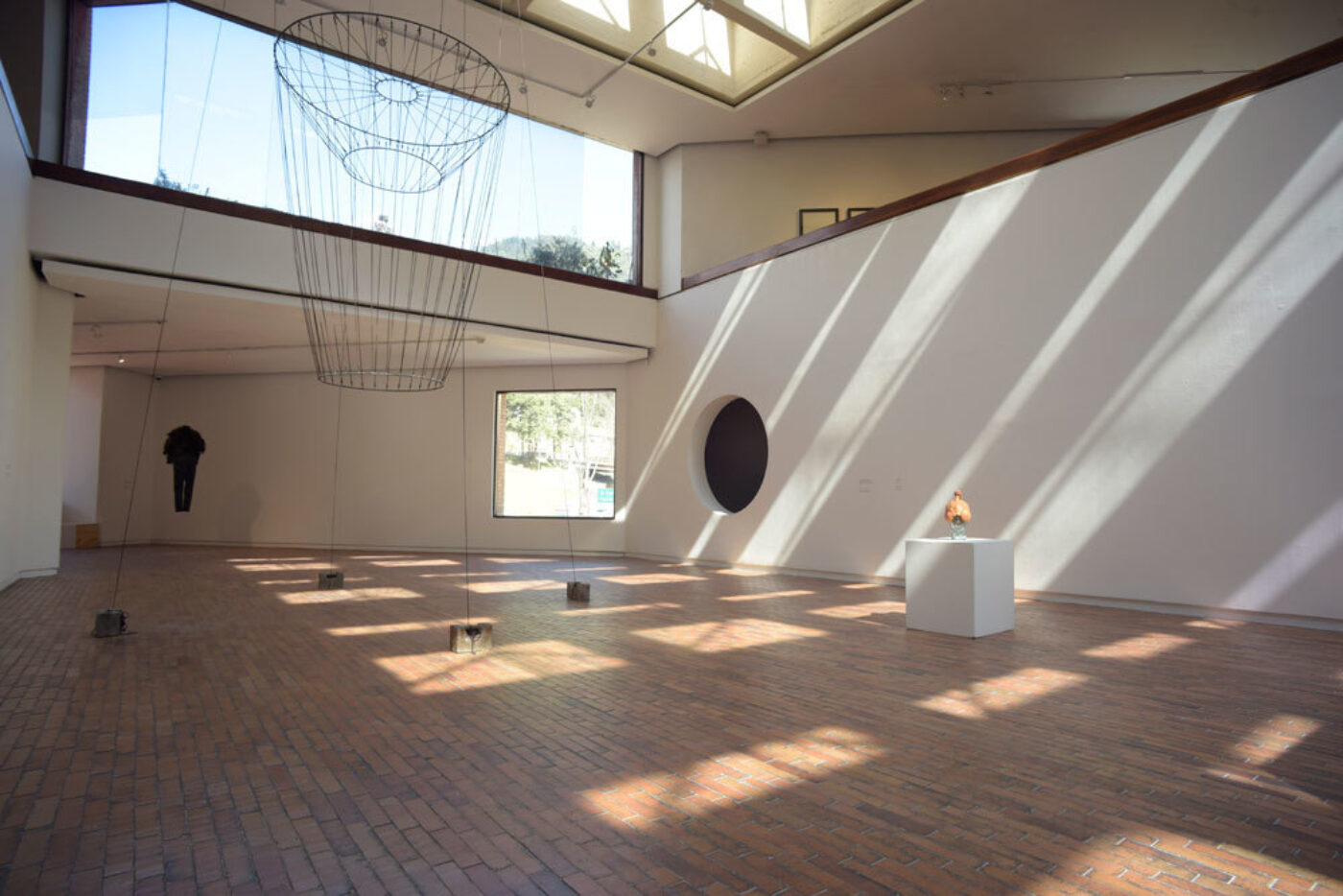 CFH Time is a hugely important component in your work, which is usually long-durational, lasting from hours to days. Can you explain why this expanded temporality is key to your work? What can time activate that a more condensed temporality does not?
MJA I dwell in the idea of time as a dimension from where you build a relationship with the outside and comprehend the different speeds of ideas and matter. The understanding of that perception not only makes time necessary but mandatory. But I also figured out after a while that bodies travel through time, and sometimes those travels are not as long. Time is a flexible fiber and a material to be molded, not to be tamed. Long-durational for the sake of long-durational goes hand in hand with an enormous ego. Each relationship you construct demands different "amounts" of time, and this idea leads to your point of more condensed temporalities. I do not necessarily think that long periods of time are mandatory. I have come to understand that each set of relations requires different speeds and also different durations. This happens in nature. Intensity is key to this question. I have also mentioned the term "composition" when talking about the articulation of projects: composition as in music. There is a pace, a rhythm, timing, and intensity to each note; and I think I have managed to understand that possibility and expand also the term of what long-durational could be.
CFH Can you talk about the centrality of animality and animals in your work? What do they signify symbolically and metaphorically for the poetics and politics of your work?
MJA Animals function as symbols or forces rearticulating definitions that have been promoted by the hyperrationalization of thought. They have been associated, in different times, with occult forces, pagan cults, pests, and darkness. But who created these definitions and associations? Animals throughout my work are forces redefining terms such as "the other," border, limit, and migration while expanding notions of diversity, corporeality, temporality, and affect.
CFH I would like to ask you about your personal notion of what performance is. In the exhibition To Be Known As Infinite you defy notions about authorship and construct a narrative that is focused on an expansive idea of the body, a body that is active, questioning, dialogical, freeing, and shared. What is the emancipatory and poetic potential of the body that you inhabit in the museum for the spectator to experience?
MJA The body crossing this exhibition is a body shifting positions. It is not located in a specific definition or frame but is always addressing the possibility to rearticulate itself within a multiple and layered space interacting with the other and the outside. There is a continuous and vital exchange transforming the body (as clouds change shape every second) into a more irregular form impossible to be fixed.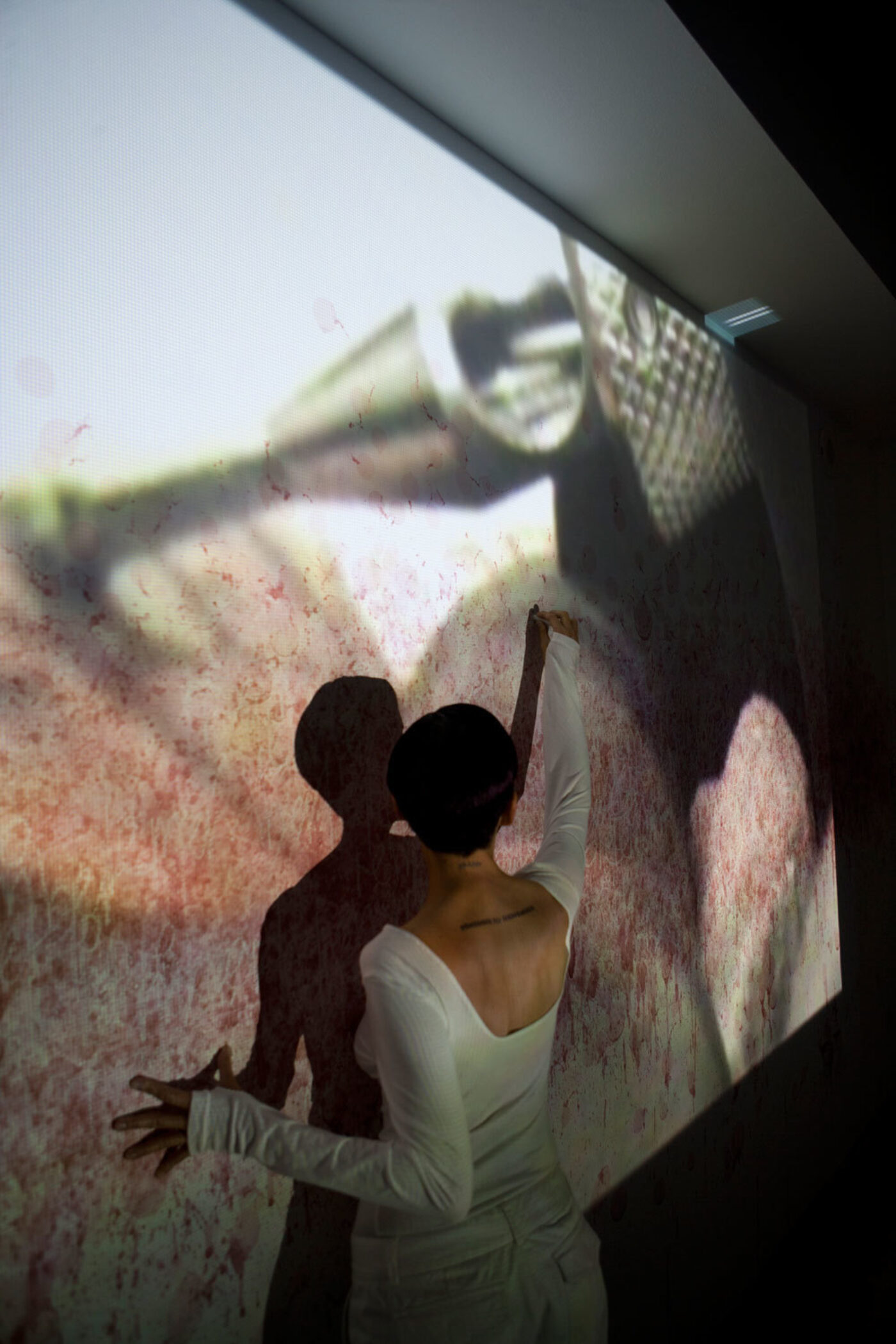 CFH You are a proponent of reenactment in performance. Can you talk about how you conceive reenactment and what it means to you? What happens when you blur your authorship to share it with another body/person?
MJA I am using the term reactivation in order to conceive, in terms of language, a possibility to think in a different way the idea of reenactments. I was part of the group of "re-performers" at MoMA for the Abramović retrospective and learned a lot from this experience. To reactivate means also to translate—to be able to actualize the work and understand that each body will delineate and push forward the concept of each piece to a different zone of action and meaning. When you are able to deliver the work's concept to a younger generation of artists, I am very aware that the context, their needs, their questions about the body, as well as their own training as artists will necessarily transform the piece. I never give precise instructions on how to move or what not to do, and I completely disapprove of videos showing me performing "the original work." The original work is the one happening at the museum today.
I am not willing to perpetuate a legacy on how to perform my works; I am creating a space—a Body—to think about these pieces as starting points, to generate actualized conversations, not methods.
Maria José Arjona: To Be Known As Infinite is at the Museo de Arte Moderno de Bogotá in Colombia until May 26.
Cecilia Fajardo-Hill is a British/Venezuela art historian and curator in modern and contemporary art, specializing in Latin American art. She holds a PhD in Art History from the University of Essex and an MA in Twentieth-Century Art History from the Courtauld Institute of Art. She was the Chief Curator at the Museum of Latin American Art, Long Beach, California, between 2009 and 2012. Fajardo-Hill was Guest Curator at the Hammer Museum between 2013–17 as co-curator of Radical Women: Latin American Art, 1960–1985. She has published and curated extensively on contemporary Latin American and international artists since the 1990s.