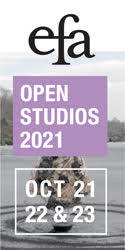 Part I
Sarah and I borrowed the kids and the van and drove to the beach. It was another cold grey day, raining intermittently. Just before the dunes the road forked with a field used for parking on one side and a hotel, closed for the winter, on the other. We followed tire tracks off the road and drove over and around the dunes, looking for somewhere, the best view.
I grew-up near the coast, first the south and then during my adolescence this bleaker, north side of the county.
The sea appeared and then disappeared as we swung over the sand, then around, back, up onto the beach overlooking the beach. We parked facing the sea, the windscreen misted as we ate our lunch watching the white tips of the waves moving into shore.
Suzanne and Joey were oblivious to the atmosphere. I lay down on the floor in the back, wrapped myself in a plaid blanket, and closed my eyes. Then opened them again and got up for the children. Joey sat in front and Suzanne lay motionless on the back seat.
"Shush, she's asleep," I whispered.
"I'm not sleeping, I'm dreaming." She was angry with me.
While we ate I talked only to them.
"What else would you like to eat? What shall we do? Shall we go for a walk in a moment?"
We got fed up with being there and drove down onto the dunes again. It drizzled. We used the children to stop tearing at each other.
"Joey wants to pee-pee," Suzanne said proudly. So we opened the door and let him arch it out onto the sand, he was delighted. We jumped out and walked across the beach, the tide was out, the children trailed behind us and then on in front, glancing back to make sure we were coming.
Suzanne wore a duffle-coat and wellington boots and didn't want to go near the water much. Joey had on a coat with a hood which he had up, covering his oddly shaped head; he seemed fragile with his blustering way and his desire to be liked.
For a long time I didn't want to care for him, I loved Suzanne and was appalled by the change in her that his birth had made. So often at that time I heard: "but it's so nice to have a son." In my head I kept hearing to the tune of a children's song:
The farmer needs a son
The farmer needs a son
Hey ho, hey ho, the farmer needs a son.
Suzanne thought she was going to disappear down the plug-hole with the water and screamed and screamed if the plug came out while she bathed.
"You're such a coward, aren't you darling," her mother said. "I was just like that when I was a child."
She was always shy when I arrived and would hang onto the door frame, swinging in and out of the room, her eyes following every movement; watching Joey run towards me looking for presents, watching as I leant forward to kiss him. Her whole body seemed to project through her eyes. They shone so brightly I could see them glittering out of the corner of mine.
At one time Joey was in a phase of running up to people, me, and shouting, "I'm a boy, I'm a boy."
But now I love him too, he's so small and peculiar looking and his mother is nervous.
"His father won't like it if he grows up to be a ballet dancer," she says, looking worried.
He loves voices; his face enraptured by sounds unfamiliar or operatic, half smiling he stares.
Suzanne tells me about Joey and his imaginary friend Shirley. Once he forgot who I was and told me, "Shirley's gone to London with Aunty Jane." He keeps wanting Suzanne to have an imaginary friend as well so that the two friends can go off on holiday together.
Crossing the sand; we pick up stones and compare them with the children's, play ball with a half-deflated one we find at the high-tide line. I want to climb up into the dunes but the children whine that it's too steep. Joey wants us to play his game and snivells when we won't so we walk back and get into the van. I try and get Joey to sing but he doesn't want to. Suzanne watches him; "Come on Joey," and then turns to me and says, "He has his own song." She giggles at him, "he calls it his lonely song."
Sarah turns to face us from the drivers seat, "Go on Joey, sing."
"Go on Joey, sing it," I echo.
He stands up and tilts his head to one side, his eyes unfocus:
Ah-oo-way, ah-oo-way,
ah-waah,
Ah-oo-way, ah-oo-way
Ah-waah …
Part II
They left through the back kitchen door, she and her brother, across the grass, over the hedges and through two fields to the next farm.
They walked the three miles to and from school every day until she was eight. Then the school board bought an old taxi, which the man from the garage drove, to pick up eight of the farm children. Reaching the other farm, they joined the road, walking past conker trees, then down the hill through the woods. The bank was high on one side and fell away down to the river on the other. The trees were enormous, completely enclosing the road, making it lush, hidden, a dark green mossy place, the ground mottled with patches of sunlight. From February to November, there were flowers everywhere, snowdrops growing up through the snow, daffodils, pink campions, bluebells, foxgloves, and primroses, which they ate.
At the bottom of the hill was a river with a stone bridge over it, the road dividing immediately after, going left to the Glanville's house and straight up the next hill to the village. The Glanvilles had a water wheel against the side of a barn; it had been used to crush corn but now powered their electricity. They made a detour around sometimes to look at it, then went on up the hill accompanied by the sound of churning water.
Reaching the village, they turned right, walking along the main road, the dangers of which they were warned about. Through the cemetery, past the sign reading "Wouldn't you like to save this beautiful old church?" It had a barometer on it, painted red, indicating how much money had been given to this cause and how much was still needed. The level of red paint neither rose nor fell during the five years she was at primary school; the color just faded, gradually.
Through the church yard was the village green, the school house on one side and the Women's Institute on the other. The green was where most village events took place. Her triumphant ride as the Fairy Queen, seated with her attendants on the back of a potato lorry, waving regally at the villagers as though she'd never seen them before in her life.
Most mornings, if she had any money, she'd stop at the village shop to buy sweets. When she was seven, she spent weeks collecting bubble gum wrappers to get an eight-by-ten photograph of Kay Kendall, whose arms she used to imagine around her. From that age on, she would follow and fall in love with any woman who wore perfume.
Her father took them to the market when they were old enough to look after themselves. She'd wander around the town, look in Woolworth's, go to the reading room in the library, and follow women. If she liked one particularly, she'd wolf whistle, but hide afterwards so they couldn't see who it was; it would be embarrassing because of the age difference she thought.
The farm was small; the farmhouse had four bedrooms: her and her brother's, her baby sister's, her parents', although in the summer when they had visitors they slept on a foldout bed in the kitchen, and David's room. David worked on the farm for her father and was 16 when he came to live with them. He wore a peaked cap when he was working, which he would lend her for her "running way to sea" game. He babysat for them when their parents went to the winter dances. Sometimes he'd let her come down to watch television and sit her on his knee in front of the fire. She usually had on her animal print pajamas, which were her favorites; he'd give her rum to drink and teach her how to french kiss. Put his hand down her pajamas and his finger inside her. He used Brylcream on his hair, and the front bit always fell in his eyes. The light from the fire would be flickering yellow and orange; the room had embossed wall paper and red velvet curtains and was always warm.
When she was very young, she had a three-legged cat called Jane. The two were inseparable, Jane always following her when she went down to the woods. They'd walk together through the yard or down the track. The trees were sparse at the edge of the wood, denser towards the center. A small field ran along the river bank. It was like walking from light to dark through to light again. There was supposed to be a stag roaming around; she'd heard the grown-ups talk about it, but although she spent a lot of time by the river, she never saw anything. The idea of it being there alone was thrilling, but she never quite believed it. She couldn't believe it wouldn't have shown itself to her. She liked wild things; she like taming them, could stay still and quiet for hours, waiting to get close to an animal.
Cats were her favorite companions. She'd stay with them in the barn while they had their kittens. She'd stroke the mother, over and over; she knew where they liked being touched, how hard or soft, and understood why they bit when it all got too much. She got milk from her father after he'd milked the cows and she fed the cats regularly in an old stable.
Occasionally, a wild cat would turn up to be fed, or some kittens that had been born out in the fields somewhere. Then she'd sit near the milk, a couple of feet away, and stay there. The tame cats would drink while the wild ones prowled around, edging closer. She'd talk softly to them all the while, hold out her hand for them to sniff, then move closer so they would smell her scent when they finally drank.
Most games were played out-of-doors; hide-and-seek was a favorite of her brother's; the area to hide in had to be limited, or players would get lost. David would join in with them sometimes. Once, she and David hid together behind a rise in the ground, in the corner of a field. She kept a lookout while David took off her underpants and looked at her sex. "You have to keep looking for them," he said when she turned around to see what was going on. That was the first time, when she was eight.
Something about it interested her, though, whatever it was that went on with the grown-ups. It wasn't just David; there was an excitement sometimes; she couldn't see anything, but there was this feeling around them. David got more like it as he got older; it intrigued her so much that sometimes it was there when most of the time it wasn't.
David's room was on the same side of the house as hers, with the bathroom in between. One day he told her that if he leaned out of his window and whistled, she should go to his room. It was summer, and she'd just gone to bed. The window was open; the sky was still blue, and the air was soft. She lay in bed wishing she were in the barn with the cats and heard him whistle. She could imagine his head as he leaned out of the window, his hair in his eyes. He whistled for a long time. She didn't understand why he went on and on, why he didn't stop sooner. It perplexed her, like when he kept asking if it felt nice. She never knew what to answer.
She loved the countryside she lived in, hidden from everywhere, spent most of her time in the fields building camps, or swinging on ropes, practicing for her future career as a trapeze artist. She liked looking at everything upside-down, hanging by her knees. Another favorite was to lie on her back on a high piece of ground and shade her eyes so that all she could see was sky. She really wanted to fly, which was part of her attraction to the ropes. She'd lie for hours, imagining a sort of running movement up there, but covering enormous distances, and not being anywhere near the earth. She didn't actually see herself doing this; she didn't have that sort of imagination; it was a pulling of her stomach and a feeling of freedom she never experienced except then, or sometimes on the ropes. She spent a lot of time swinging or looking at the sky.
At the end of the lane to the farm was a five-acre field where the ground was highest. She lay on a bale of straw in the middle of the field and could see for miles, so much of the bluest sky and field after field running up and down the hills. In some, the corn hadn't been cut; these were yellow, the corn bending and moving in the breeze, like water. Where it had been harvested, they were paler, the bales of straw at random or stacked in squares of ten or 12, ready to be picked up by the tractor and trailer. The fields first cut, with the bales already collected, were the brightest, newest green, the young grass growing up between the stubble. She pushed him off. "David, you're hurting me." She was too small for what he was trying to do.
Her father grew up on the farm to the south of them; she learned very young the way there through the fields and would visit her grandmother. It always seemed such a distance; three fields and a high stone hedge to cross gave her the feeling she might not get there, that she was on quite a journey.
She liked being alone and spent a lot of time by herself out on the farm or inside reading. She'd lie around on the sofa in the sitting room and read whatever she could find, usually, the romantic stories in her mother's magazines. Once, reading after brushing her hair, she idly ran the brush up and down the seam of her jeans, where they met between her legs. After a while, she stopped reading; there was this curious tingling and warmth spreading up her legs. She liked it. After that she did it most nights and mornings.
At 11, she went to a new school, a secondary modern, and had to wear a uniform and travel there by bus. She was always in trouble, often by mistake, or for answering back. She was constantly frightened that she'd been given another "bad signature" and would be called out in morning assembly to make the horrible journey to the front of the hall. Her mother had bought her shoes "to last," metal bits on the heels to stop them wearing down. They made a conspicuous noise as she made that familiar journey. The headmaster peered down at her from the stage as she stood facing the rest of the school and forbade her to wear them in case she damaged the floor. This, coupled with the summer uniform her mother had made, a completely different fabric from anyone else's, made her less than anonymous. She developed a passion for the games captain, who was beautiful and wild, and who got pregnant when she was 16 and had to leave school. Her best friend was Julie who had long blonde hair and didn't say very much.
Her family moved away to another farm near a moor; the countryside was unfamiliar and barren; she never felt at home again. Julie came to stay with her for two weeks during the winter, and it snowed so heavily she had to stay for three. Her mother put them in the double bed in the "mahogany" room, full of huge pieces of furniture and hardly any light. It was so cold that in the morning they put their clothes on over their pajamas. Then went out in the snow, to slide down the hill on a piece of corrogated iron with the front bent up. When they came in they had to run their hands under the cold tap to warm them up; warm water would have made them ache and throb for hours.
She'd never had a friend stay with her before, only cousins of which there were hundreds, and she got used to sleeping beside Julie and having someone to talk to. Life wasn't the same because they were snowed in; Julie couldn't leave, and she couldn't go to school. They were allowed to stay in bed for hours in the morning because of the cold; her mother didn't want to light a fire until she'd fed the men.
They developed a girlfriend and boyfriend game; they played under the covers, kissed, lay on top of each other and said "Oh Harry." They took turns, being either Harry or Cathy; Harry was always on top. They talked while they did things, especially Julie when she was the man. "Cathy, you're so pretty. I love you." Harry slid his hand down to Cathy's breast and rubbed it, quite hard. Cathy held on tightly and rolled around a bit. Then Harry did something they hadn't done before, "do you love me," moved his hand further, down between her legs. Cathy's eyes were closed, "yes, yes," and something terrifying happened to her whole body, and her heart beat so violently she nearly died. She's never felt anything so overwhelming, so exciting. She'd been touched there so often before, one way or another, but never felt like this. Julie's hair falling around her face and the pressure of her body, Julie's familiar warmth, it was all too much; she was frightened and wanted to cry. "We have to get up now."
The next day Julie kept saying, "Let's go upstairs and play our game."
"No, it's boring."
Julie left to go home, and it was all over. She'd stopped David touching her that year, and although she was worried he'd do it to her little sister, she thought not. Nothing happened anymore.
Except. When she was 15, she had a dream that disturbed her; in it, she was a boy wearing a leather jacket. It was evening, outside in a street somewhere. Her hair was slicked back; they were under a street-lamp, kissing, in the edge of its light. Her body against hers as they leaned back against the wall, her hand under her hair, on her soft neck, holding her head, holding her.
Part III
I threw one at the wall; it hit the windowframe, but years of paint layers made it impenetrable, and it fell to the ground with a vibrating noise and a clatter. The smallest one I carried all day as I walked through the city, its point pressed into my palm. I felt illuminated and terrible, my eyes screwed up with the brightness of the sun and this sharp pressure, almost pain, in the palm of my hand.
I had to get rid of them; they were so heavy in my pockets, a constant reminder of the most painful sadness. My collar took the weight; it seemed reasonable, that heaviness around my neck. That's what caused the tears, rivers of them running strong and fast down my face. With each step I took as we walked, they bumped against my legs.
It was sort of awareness; these tears, an understanding of something diminished, a dulling of the blade, a confusion of the aim. I saw, what was lost by what was gained. My heart was breaking; I'd taken all his weapons; he'd given me all his weapons.
An adolescent boy came to the house. As my role at that time was the care of delinquents, we discussed, my colleague and I, what should be done with him. We decided I should be the one to speak. I went down the stairs to the kitchen; the boy sat across from me at the table. He'd just come from a reform school, and we, I, didn't want him to lose his freedom again. He'd never committed an act of violence but stole from houses, breaking and entering.
He was open and friendly; when I asked he laid them out on the table, a neat row of perhaps seven, their blades of different lengths, pointed and sharp. He didn't resist, gave them up almost casually, like a gift. And me, I slipped them into my coat pockets, one by one. We left the room and walked down by the river; it was there I realized. He had her hair, the same cut, the way it fell over her eye and even her sidelong look from under it. The color convinced me, the same shade she'd dyed it that afternoon. Still I mourned while he walked beside me, oblivious and carefree. Then he noticed and seemed even pleased, became solicitous, putting his arm around my shoulders. "I never knew you cared."
He walked like a youth, more movements than were actually necessary for the task, a restlessness. I felt plodding by comparison, adult in a hopeless, inexplicable way.
"It's you who you cry for," she said when I told her in the morning. "You, your loss." I could see that too, but my response wasn't that unconnected to hers. She too had dreamt: "I was swimming. It was lovely, around my studio, outside in the street. I swam everywhere. I liked it, my legs opening and closing in that way. But then I realized; I couldn't walk anymore because of all this water. I wanted to be able to swim like this, but there were things about walking I missed, things I didn't want to give up. I missed moving vertically."
I had my arms around her; we weren't often this comfortable, this at ease with each other. Usually we were tense, unable to arrange our limbs in a natural seeming manner. This physical awkwardness mirrored our emotional state; one or the other of us would be dissatisfied with the arrangements. An arm hurt; a foot had gone to sleep. She had to go home to work; I had someone else to see. Or, she would feel unable to respond, and I would feel this was unnecessary or deliberate.
But now, this morning, it wasn't like that; we seemed like a normal pair, intimate and relaxed. "I like your arms around me," she said uncharacteristically. "This is how you make me defenseless, how you disarm me."
Originally published in
Edouard Roditi by Bradford Morrow, Taylor Meadeby Alf Young, art by Elizabeth Murray, Ellen Phelan, Pat Steir, and more.