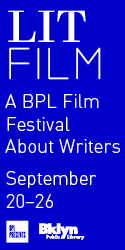 The reflection of light rose from the bottom of the glass and glimmered in Fernando's eyes. He looked up and at his men. Why do I have to handle such a wretched job? And Mariela? What will she think?
It was don Ornaldo who made the toast the night they celebrated Fernando's promotion. It was an act of reconciliation with the family after don Ornaldo had fallen in disgrace from the ranks of the Taxation Police, from a position considered part of a long and prestigious family tradition. That night, don Ornaldo spoke to bury any bad impression left in that circle of friends.
"Today we feel proud to have among us a young man, in whom we have the most unwavering confidence … Fernando Lugones Cabrales, counted on right from the start to help his father, never letting him down …"
Seated next to don Ornaldo, his daughter, Mariela, watched the Chief, smiling. She was first among friends to initiate the new tradition. "Chief," she said smiling. "Chief Fernando Lugones Cabrales. Sounds good."
It was his other friends who had continued with their studies, Fernando left behind to mind the store. But in the act of promotion he had redeemed the family name. He was already higher in rank than all the rest, as don Ornaldo had mentioned.
"First, Felipe Lugones. Then, Felix Lugones. And now, Fernando Lugones, Chief of Police."
Don Ornaldo had so much to be happy about. So much.
Fernando put his glass down on the bar and looking at his men ordered them out into the street.
"Yeah, we have to grab that filthy black marketeer …" one murmured.
"Chief's orders …"
They left the bar and marched without delay toward the ranch of don Ornaldo.
The soldiers said the Chief was relentless, as relentless as God. People bowed their heads when they saw him pass, as if everyone was burdened with an everlasting collective guilt.
A farmhand opened the gate, allowing them to advance to the house, where the Chief, dismounting with an air of pride and arrogance, headed for the door.
Mariela had seen them coming and waited, with that smile that never left her face.
"Hello, Fernando …"
("Mariela will you marry me?"
"Whenever you like Fernando.")
"Hello … I am looking for your father."
"I will call him for you. How is don Felix?"
Don Felix? His father? Suddenly, while Mariela withdrew, followed by the covetous stares of his men, Fernando recalled his childhood. How is don Felix? Was this some kind of insult? Don Felix was dead. As a child he loved to go to his father's store and play boss. There he learned to blend wax, to mix oil into the butter, to combine the 80 cent and dollar rice until it looked no different, to put little pebbles in the beans to give them more flavor, to dampen the salt so it would yield more weight. How was don Felix? What an untimely question.
Don Ornaldo emerged exactly from the place Mariela had vanished from. He greeted Fernando almost ritualistically—
"Have a seat."
"No thanks." the Chief responded, judging with a glance the surprise of don Ornaldo that he did not take up the offer to be seated.
"We've come on a very painful mission." Painful mission? But they said the Chief was relentless, as relentless as God.
"Yes … this …" he said, extending the subpoena.
Don Ornaldo swayed, falling back onto the sofa.
"Wasn't I the proud friend who gave the toast the night of the party?"
"But Fernando … did you have to come in broad daylight … with a whole platoon … are they collecting for the elections … they are swine … "
"Don Ornaldo … I … have to do it … friendship aside …"
Distant echoes pounded in his memory. Fernando Lugones Cabrales, Chief, tired trophy, past tense, old slave. The relentless Chief, as relentless as God.
It was Mariela who called the doctor. But his car was stopped at the gate of the ranch. An intense smell of orphanhood began to pervade from that door.
Translated by Charles Tarzian.
Quince Duncan: Costa Rican short story writer. Has published a novel, Hombres curtidos (Weather Beaten Men), 1971, and El negro (The Black One), 1976.
Originally published in
Cindy Sherman, Dario Fo, Bruce Weber, Lisa Fonssagrives-Penn, and Raymond Voinquel.