The Chameleon Couch by Levi Rubeck
"I say your name, & another dies in my mouth because I know how / to plead / till a breeze erases the devil's footprints." Levi Rubeck reviews Yusef Komunyakaa's book of poetry The Chameleon Couch.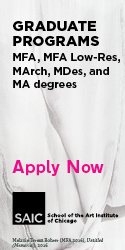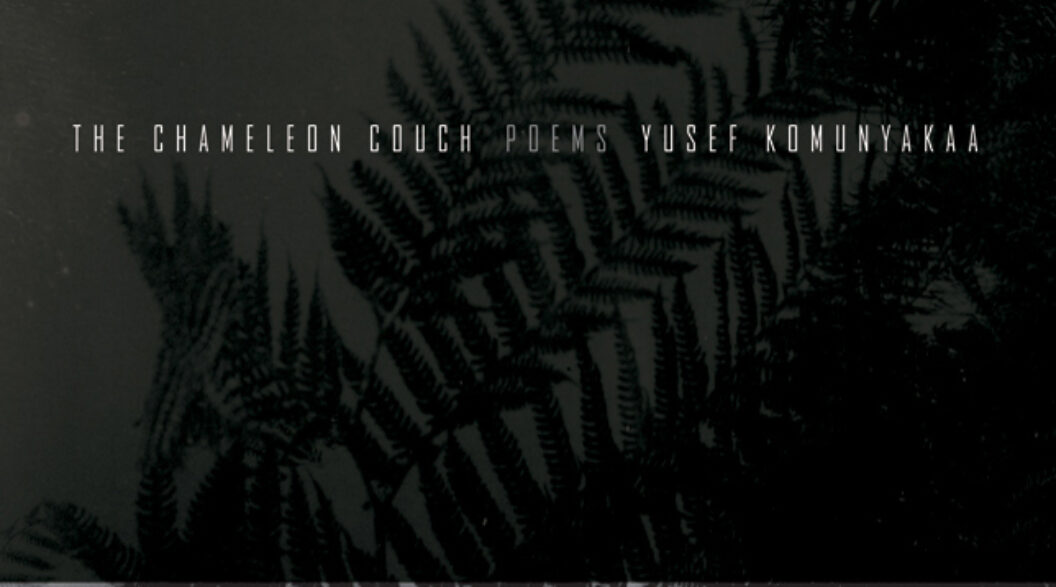 Anyone may come to Yusef Komunyakaa's poetry, but only the most hard-skinned remain unmoved. His verse smolders with checked energy. Rather than operating in unrestrained rage, Komunyakaa swings cleanly with the power of the mountain behind his lines. He is a poet of poise and precision, and he expects as much from anyone he reads or leads in workshop.

Which is why I've been sweating this review. Komunyakaa's latest book is The Chameleon Couch, and it feels like a book between books. Perhaps it's because Warhorses, his previous volume, was so laser-focused on the violence that people do to each other, and its wake, that this one can't really compare.
After working through such a premise so well, this book seems more about the lens flare. Komunyakaa's interest in mythology, world history, and pan-cultural awareness comes together in a sweet, if unsatisfying, gumbo. His powers as a poet fully emerge when he mediates on a theme and all the shapes that theme can inhabit. This is what The Chameleon Couch indicates as its main objective, but the book lacks the central pivot around which those ideas can swirl.
Which isn't to say that the poems are "bad"— there are some unimpeachable moments here. "Canticle" shows us the narrator with a lover:
We hold hands & laugh in the East Village as midnight autumn
shakes the smoke of the Chicago B.L.U.E.S. club from our clothes,
& you say I make you happy & sad. For years I stopped my hands
in midair, knowing fire at the root stem of yes.
I say your name, & another dies in my mouth because I know how
to plead
till a breeze erases the devil's footprints
These lines are packed tight but maintain a deftness that others lack. Komunyakaa is a master of choosing the right words for each line, as well as using historical reference to his advantage, but in "Begotten" he seems to be throwing them against the wall to see what sticks:
I'm the son of poor Mildred & illiterate J.W.
But I sit here with Ninun's song in my mouth,
knowing the fantastic blue Bull of Heaven
because I've cried at a woman's midnight door
clouded by sea mist. Grief followed me, saying,
Burn your keepsakes, or give them to Goodwill
or the Salvation Army, & then live on the streets.
But I couldn't forget a half-dead, ugly prickly pear
breaking into twenty-three yellow blooms.
Namtar's bird of prey perched on my shoulder
as I wandered darkness searching for light,
knowing, finally, I was born to be hooked
quickly as a fish. To spend an hour in Uruk
tonight is to awake in the green zone
with another dictator's lassoed statue
pulled to the ground… .
History is already a chaotic swamp, and I would never sentence Komunyakaa's work to the limitations of strict narrative for his entire career. However, these lines blow by so quickly and offer little to contemplate without the poet's (or the Internet's) vast knowledge at my disposal.
Rather than a "failure," I see this book as a positive lean on what's to come from Komunyakaa. He is a poet of great magnitude and The Chameleon Couch sees the scope of his poetic interests and intersections widening. Perhaps it speaks more to my inabilities as a reader, but I came through this book exhausted, panting, and bewildered. Is this a fault? Perhaps, but in such a dreamlike state, I can hardly recall a line. Which leaves me wondering what in this book was serviceable and what was necessary.
The Chameleon Couch is available now from Farrar, Straus and Giroux.

Levi Rubeck is a poet from Wyoming working as a teaching artist in New York City.