The Cahiers Series: Center for Writers & Translators, The American University of Paris by Sarah Gerard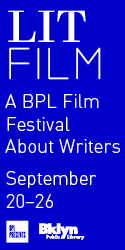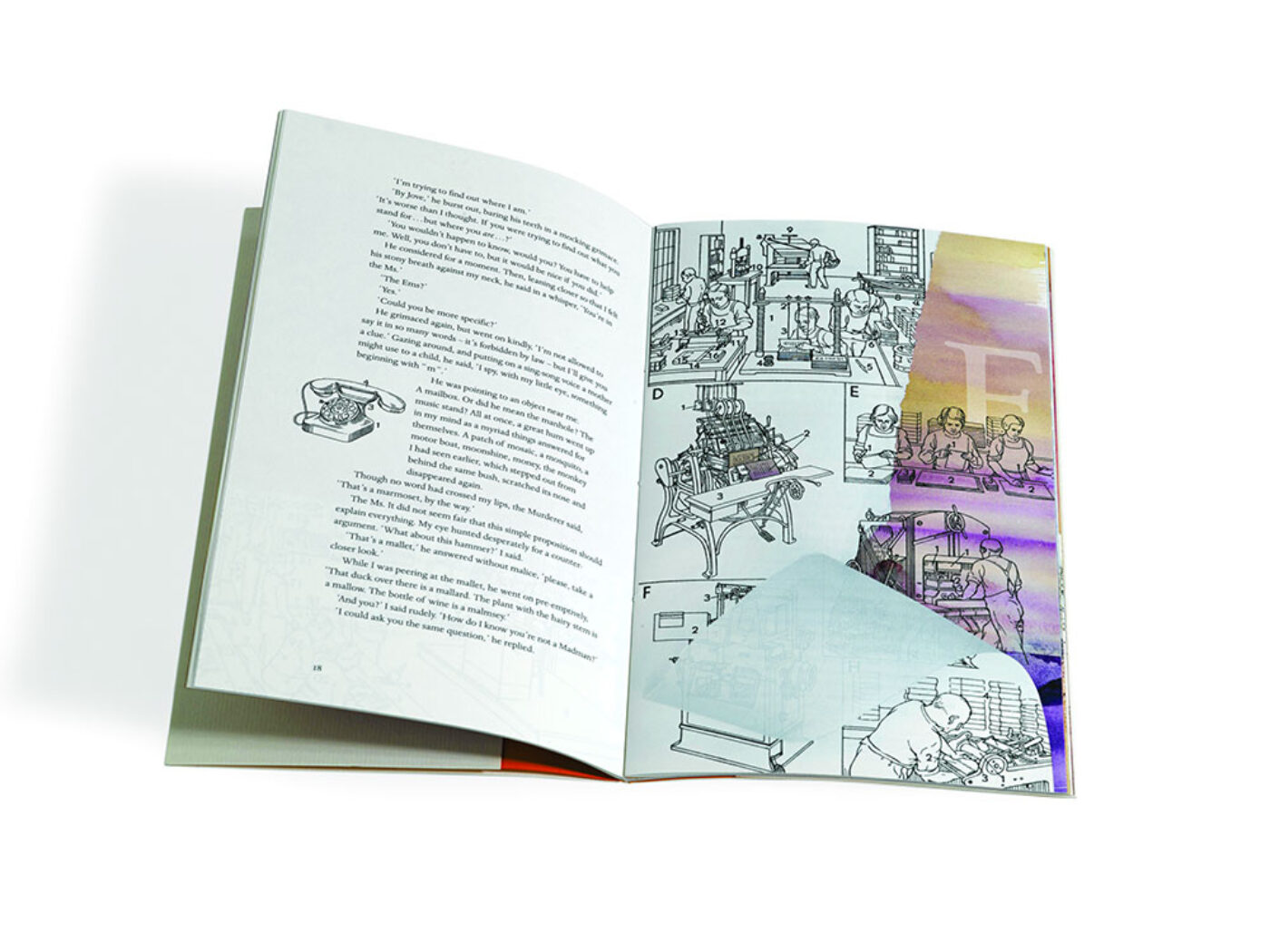 Sylph Editions
Translation as visitation. Translating silence, or the inability to translate silence. A word that does not want to be translated. Translation as story. Attempting to translate grief. Translation as unanswered letter to the dead. Translation as discovery, biography, or history. Invisible translator. Translation with seams, as weave, as warp or weft, as continuity via femininity. Translation as architecture, music, painting, or poetry. Translation as inevitable failure. Translation of the body, of text into movement or gesture. Translation as transportation, transformation, reformation, performance, puppetry. A translation scrambles the syntax of daily life.
Translation as conversation. The twenty-three pamphlets in The Cahiers Series echo each other, recombining as cells into a larger body, as, "An instant / translation of / what was splitting / into cells / or wasn't" (from Idra Novey's Clarice: The Visitor, the most recent cahier). Or as Anne Carson in Nay Rather, #21, seems to be saying to Isabella Ducrot (Text on Textile, #6): "My white paint is your broken weft of Penelope." The series makes a story that does not want to be linear, as if rearranged by Carson's random number generator in "By Chance the Cycladic People." It asks: Does translation spring forth from an inalienable desire to retrace our many steps to the source, to before-language—to the story as it is so many stories before they become text—so as to rediscover, each of us, our own individual paths back to language?
A translation carries sensation from one language into another. Vincen Cornu carries gesture into architectural place, into drawing: "When I draw, I do so as much to grasp what already exists as to imagine what might be one day" (In the Thick of Things, #11). There is a perception of time passing, of resonance, uniting what is near with what is far, "times past, present, and yet to come," as in the work of the architect Álvaro Siza, one of many figures who comes into play in Cornu's text. Each cahier functions as critical autobiography, gaining dimension through interplay and influence, as in Jonathan Harvey and Jean-Claude Carrière's intersection of Wagner and Buddhism in Circles of Silence, #3. Similarly, Richard Pevear's translation of Pushkin gains definition through his discussion of translating Tolstoy in Translating Music, the first of the cahiers.
And always, there is the question of what cannot be carried over, of what lies within the silence within the stories. It is that silence-beneath-the-silence which resists translation—it is culturally unique, or too deeply personal. But also, there is the question of what shouldn't be explicitly said, since it speaks more loudly through inference. Ivan Vladislavić's metafictional A Labour of Moles, #17, makes of language a place; of character, language; and of the process of self-rediscovery, plot. The humor is in surprise. But revelation can also be in surprise, as it was for Glenn Gould, who found he could hear his music through movement rather than sound when the maid was vacuuming, as related by Simon Leys in Notes from the Hall of Uselessness, #9.
Also in Leys's cahier—a meditation on the significance, even necessity, of leaving work unfinished—the example of unfinished medieval cathedrals echoes the work of the translator: "However talented the translator, if he is translating as a means of earning his living, he must constantly be choosing between botching the work and dying of hunger." Meanwhile, Alison Leslie Gold makes the unfinished finished, in the frame of death, another kind of silence. In her epistolary cahier Lost and Found, #12, she departs from her work as a Holocaust historian into the realm of personal grief. We see the imperfections of memory butting up against the limitations of record-keeping. In the wake of death, we're left with the material remains of a life, an apartment full of treasure to the deceased, now trash to the living, and a collection of unanswered letters.
Not all letters are left unanswered. There's delight in response, a collaboration of painting and fiction in Max Neumann and László Krasznahorkai's Animalinside, #14. Book design becomes performance as character gains dimension through reinterpretation, passed back and forth from Neumann's paintings to Krasznahorkai's stories, requiring translation into and out of text and image in a continuous extension of drama. It is a kind of dance, a use of materials spanning subjectivities. Translation is movement, as it is in the cahier before, Ballade Nocturne by Gao Xingjian, #13, where French is forced into English, then into Chinese, text into movement, movement into theater, male into female, private into public, performance once again into score.
In Clarice: The Visitor, Idra Novey engages in another kind of call-and-response, that of her own poetic letters to Clarice Lispector, echoing Lispector's letters to the novelist Fernando Sabino. Of her experience translating Lispector, Novey asks, "What was I failing at / before this—and why is it / failure makes a person feel / so irremediably alive?" Indeed, why is the silence between places, between texts, between bodies, always a silence we want to fill? But silence matters as much as voice; and the why doesn't matter. What matters is Ducrot's metaphor of fabric as time, and place, and story as lineage: it is only important that we continue to weave.
Sarah Gerard's novel Binary Star is forthcoming from Two Dollar Radio in January 2015. Her chapbook Things I Told My Mother came out last year. She oversees circulation for BOMB.
Originally published in
Featuring interviews with Moyra Davey, James Hoff, Claudia Rankine, Matthew Weinstein, Ben Lerner and Ariana Reines, Valeria Luiselli, Tyondai Braxton, and Nicole Cherubini.