The Way Out is a joyful record, deftly using a miscellany of samples to create experimental, engrossing music.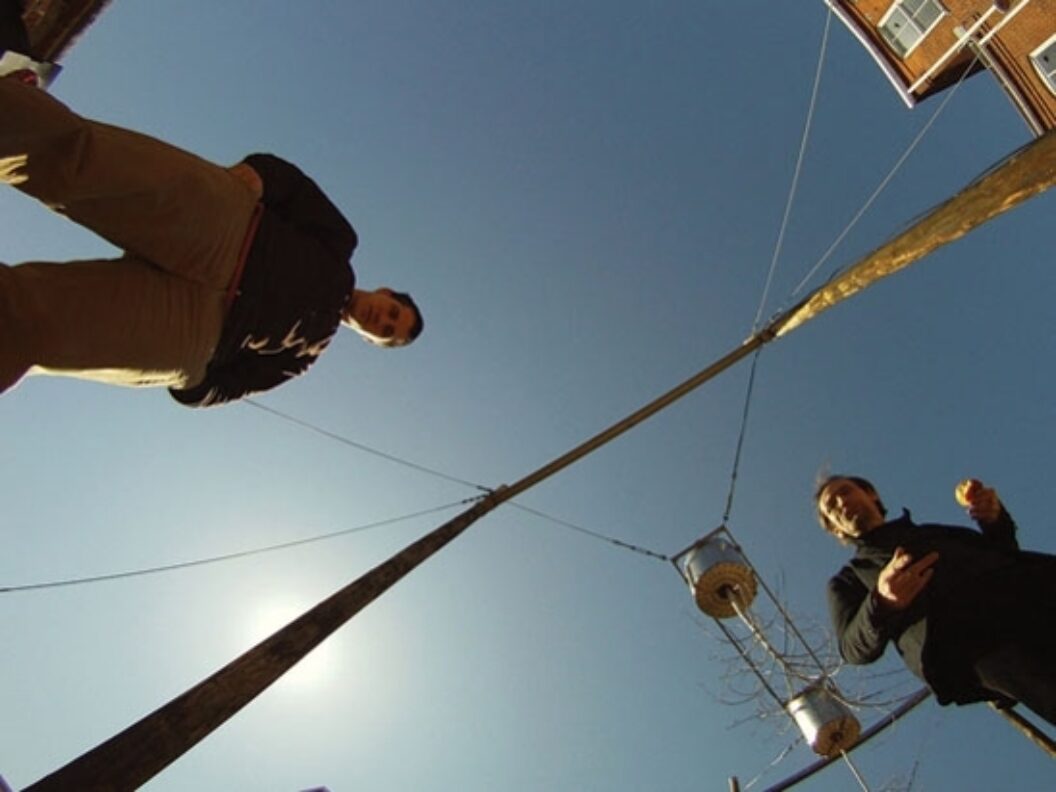 Temporary Residence, 2010
The Books are, as with the best of musicians, exceptional gleaners. To describe their practice as musique concrète feels as wretched as calling it intelligent dance music, yet much of the duo's genius lies in their selection and synthesis of unfamiliar compositional materials. Though the "sample" hardly marks a recent feature of popular music, The Books surpass with fluency the realms of cheeky juxtapose, and their contextualizations of found sound regularly approach psychoacoustic investigation or semantic revelation. That they can carry a tune doesn't hurt either.
Their newest album,The Way Out, accomplishes a sense of studied adventure. The back-country twang of early efforts—Thought for Food and The Lemon of Pink—has here given way to the oscillating atmospherics and funky analog synths that one might expect of, say, an exploitation film set in deep space. A lot about The Way Out—title, cover art, abstruse clips from hypnotherapy tapes—spells New Age, but the album constitutes new paradigms from bankrupt styles. Its exposition serves as a lesson in aesthetic reinvigoration. Glowing tones suffuse such directives as "Stare at yourself in the mirror until you feel a burning sensation. Now remove your head completely … " Nick Zammuto's breathy chanting evokes a rondo spirit, and jaunty, if not maniacal, instrumentation rubs against reflexive declaration—"I Am Who I Am"—until meaning splits its seams. We get the phonological play, spot-on polyrhythms, and nuanced harmonies that made each of their four previous albums such pleasures. We also get more of the discarded data that casts The Books as a nearly ethnographic undertaking, heartfelt answering machine messages and children's giddy home recordings, the secret histories of cassettes plucked from thrift stores, submerged longings of strangers thrown into relief.
The Way Out is a largely celebratory record, one whose victories lie as much in (re)presentation as in elision, its degrees of diversion. "Don't play what's there, play what's not there," Miles Davis advises, and so do The Books. Their music signals an abiding engagement with artifactual histories, however, what's more astounding than the passing of hands through repositories of dubious knowledge is the voluminous denial for which a song like "Thirty Incoming" may stand, not only the degrees of rejection implied by the track's bruised voices, but the editorial rigor it takes to make art like this at all. Through their evasions—parsed phrasing, experimental timbres, sliding time signatures—Zammuto and De Jong achieve a stunning coherence. The songs quite literally speak to one another, and the collective articulation amounts to a dose of joie de vivre potent enough to subsume sorrow and uncertainty. Here we have essential music.
The Way Out is out now from Temporary Residence.
Peter Moysaenko is from Cleveland, Ohio, the home of American Greetings. He currently lives and works in New York City.
Originally published in
Featuring interviews with Charline Von Heyl, Fred Tomaselli, Mika Rottenberg, Thomas Hirschhorn, Adam Phillips, Charlie Smith, David Toop, and Jan Lauwers.