The Body and Its Image: Janice Guy by Matthew J. Abrams
The revealing/concealing nature of self-portraiture. 


Discover MFA Programs in Art and Writing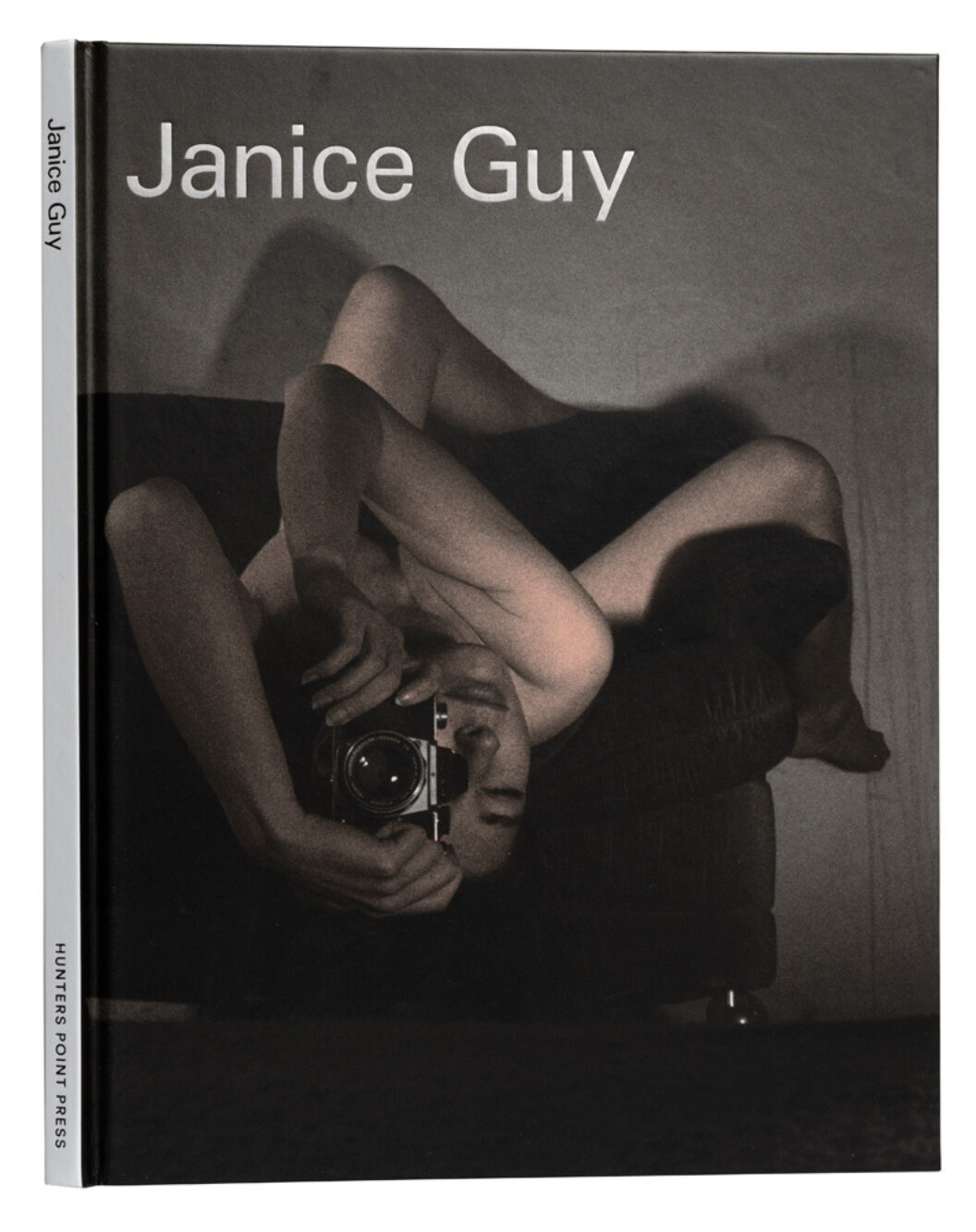 Roughly halfway through Janice Guy's new monograph—a sumptuously produced "sequence of thirty-one photographs" published by Barney Kulok and Hunters Point Press—we find the young artist lying on her back. Seemingly outside on a bright day, Guy holds her camera aloft and points the lens at her face. More than a fun analog selfie, Guy places her new Minolta 35mm between herself and the sun so that the camera's shadow splashes across her face, deftly splaying her fingers so that her closed eyes remain unshaded. The effect is striking, masklike—a subtle commentary on the revealing/concealing nature of self-portraiture, and even the shadow-like or "indexical" nature of photography itself.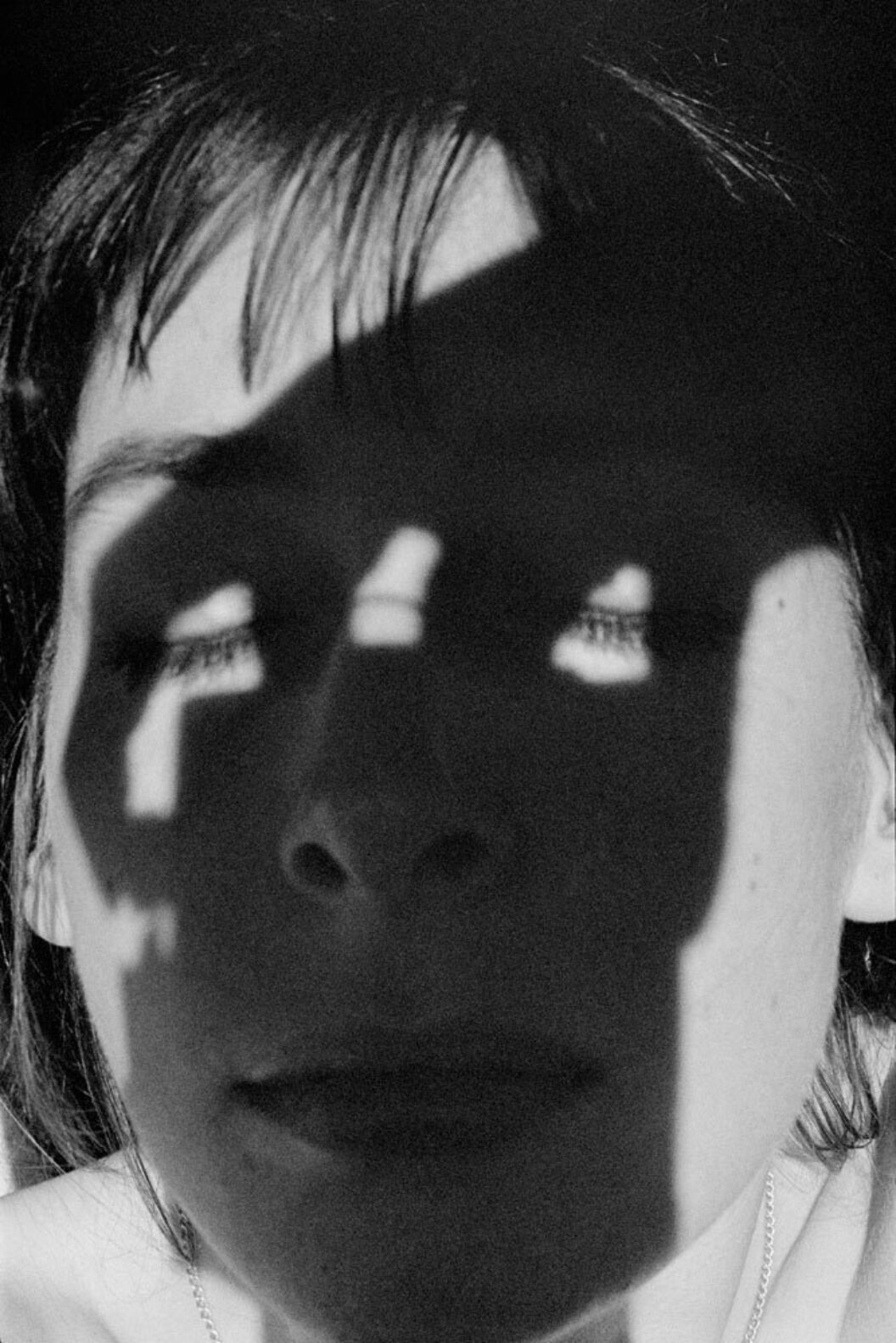 Janice Guy is replete with smart images such as this, all of which are innovative self-portraits of Guy and her camera. Sometimes we see the Minolta's shadow and Guy's unadorned body—a youthful, sexy, and self-possessed form. But more often than not we see Guy posed with her camera in hand, capturing her reflection in a variety of mirrors. Her self-reflexive portraiture practice, which was all but forgotten until recently, has led many viewers to note a certain "Bauhaus" quality to her work, and it's easy to see why. After all, it was the Bauhaus instructor, Umbo, who first made famous the camera-between-face-and-sun selfie. More significantly, one can barely examine Guy's meditative mirror portraits without recalling Florence Henri's own smoldering self-portrait-with-mirror. The connection seems even more obvious because Guy studied photography at the famed Düsseldorf Kunstakademie alongside fellow students like Thomas Struth and instructors Bernd and Hilla Becher. The teaching of photography in 1970s Germany would have no doubt cued itself to its Bauhaus elders, and Guy's photographs do seem tinged with the great Weimar Meisterin. At the same time, it would be a mistake to label these images as derivative. Rather, there are important shifts here—fissures, really—that make Guy's project distinctive, and more relevant to her own moment of creation, which spanned 1975 to 1981.
One could even say that fissures, or fractures, are central to Guy's body of work. In one of her most startling photographs, two overlapping mirrors splice Guy's body, doubling her and halving her at the same time. In another of my favorites, Guy disrupts the traditional orientation of such shots by standing atop a ladder and shooting into a mirror on the floor. Much of this practice becomes dialogical—a conversation between Guy's body and the image of Guy's body, doubly complicated by the nature of photography, which captures an index of both and thus threatens to equalize the physical with the optical. Another very smart photograph that seems directly to recall Henri's famous mirror shot displays Guy with her camera and what appears to be her profile reflected in another mirror behind her head. But this is, in fact, a photograph of Guy's profile made at such an angle as to appear like her slightly tilted reflection. This is perhaps the most nuanced image of all, and when you finally realize that you're viewing a mirror's reflection of a hanging print and not a mirror's reflection of a hanging mirror, your cognitive reasoning recoils in confusion. It's hard for a photograph to induce that, and do so in such a sangfroid way. This sense of fracturing extends into Guy's hand-tinted photographs too, which introduce a near-campy element into otherwise provocative, if not risqué, images. The tinting doesn't just color the photographs; it signal-jams Guy's sexuality, or the ability for the viewer to objectify her body with perfect ease.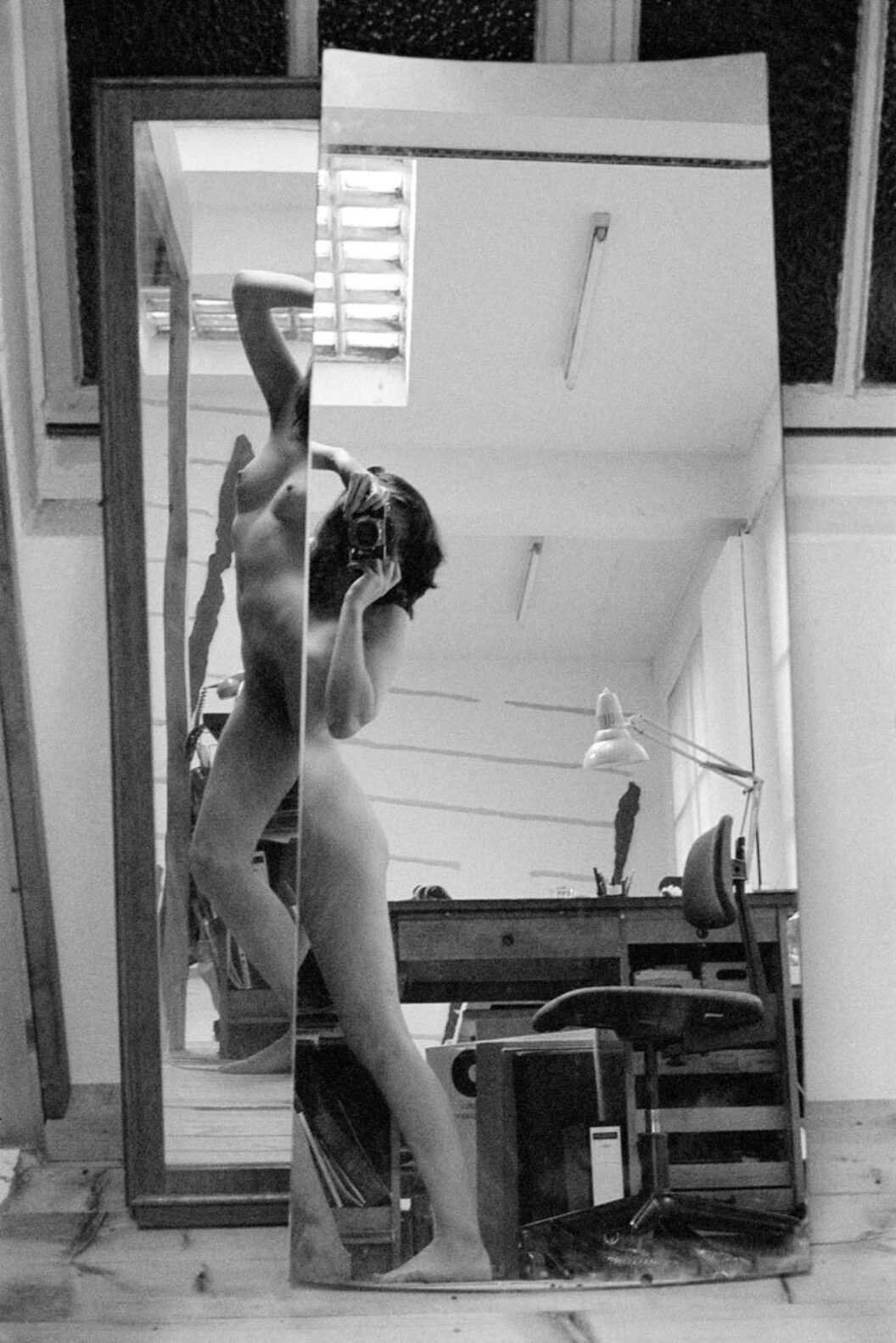 Edited by Kulok and Justine Kurland with an introduction by Kurland and an essay by Struth, Janice Guy is the kind of photographic monograph for which the artworld thirsts. Hunters Point Press's privileging of the perfect, large-scale printing of three dozen photographs over the mediocre, smaller-scale printing of, say, one hundred photographs has unintended consequences. Beyond the sense of luxury, one is left to dwell longer on each page; each photograph, by dint of its scarcity, is given a much greater currency. And because such a strategy implies that each photograph is worth so much time, the design only works when the photographs are strong enough to handle such an observational weight. Luckily, Guy's early works effortlessly carry the load.
Janice Guy is published by Hunters Point Press. A related exhibition of Guy's photography, Janice Guy: A Foot in the Mouth of Art, 1975–1981, is on view at Higher Pictures in New York City until March 9.
Matthew J. Abrams is a writer living in New York. He was a 2016 nominee for the PEN/Robert J. Dau Short Story Prize for Emerging Writers, and he holds a PhD from Yale in art history. His work appears regularly in magazines, monographs, journals, and exhibition catalogues, and he runs an experimental art-criticism project on Instagram.