Naming is, if not possession, a performance of memory, a ritual of empathy. Thomas Devaney here enunciates a shared smallness writ large, making place of space and era of time, fleshing out a momentariness in terms to stay our bodies.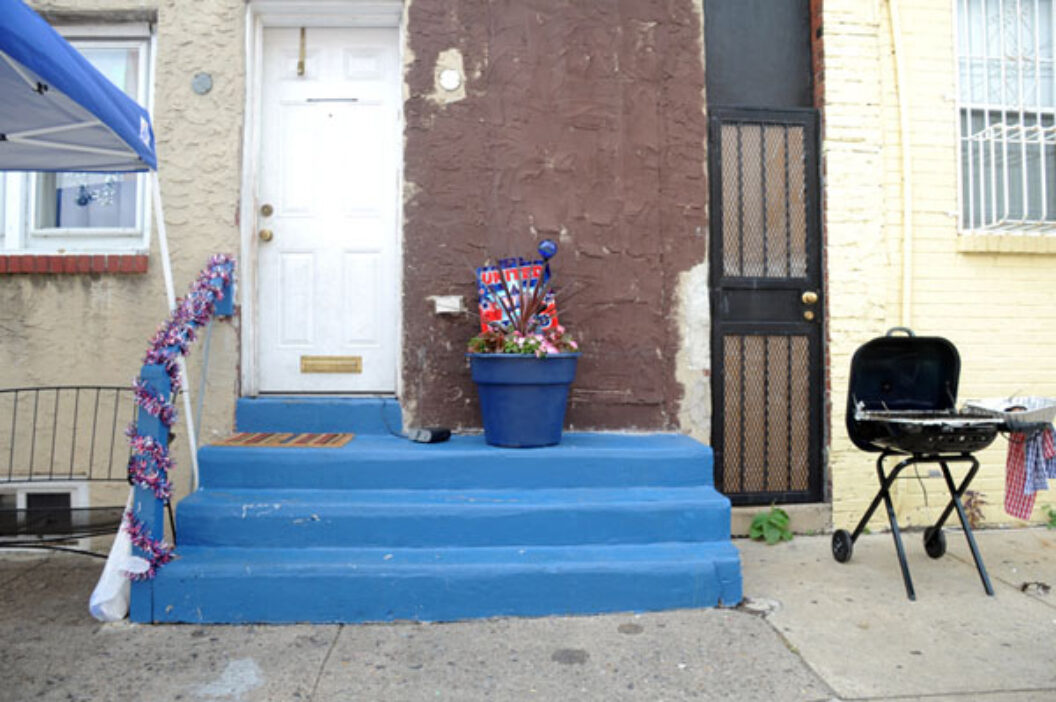 The Blue Stoop
Who remembers the blue stoop?
I am laughing at the question—Who?
Everybody. All the names.
Like an early book of the Bible,
it isn't just names, they go deep
and make three wide steps, three
very wide steps, an everywhere.
There is Franny and Tina.
Amy, Gary, and George. Dawn Ann
and her red-headed brother Bobby.
BA, Matthew, Paula, and Rob.
Tommy Fliss and all the Flisses.
Goddamn Steve Fliss. Steve
smoking Fliss.
Anthony's mother is leaning out the window.
Does she ever go out? Yes, every day.
She leans out the window all day long.
Anthony's uncle played the trumpet.
Everybody knows that, but when we say
he played the trumpet
we mean he played with everybody.
Yes, Tony Bennett, but have you ever heard
of Al Martino? Guy Lombardo? People,
big bands—he played with them all,
and in some third-floor heaven he still is.
People say, Once upon a time a call was a dime.
They say more than I can say here.
They say, Don't forget where you're from,
but I don't have to, because I never left.
Recently somebody said the blue stoop looks smaller
than it used to.
I guess they know what they're talking about,
but don't tell that to Michael, Michael, and Michael,
and a generation of Roses weaned on a fresh coat
of swimming pool paint every few years.
All the dirty kid faces that will never be clean.
Those are my faces.
Thomas Devaney is the author of two poetry collections, A Series of Small Boxes (Fish Drum) and The American Pragmatist Fell in Love (Banshee Press), as well as a nonfiction book, Letters to Ernesto Neto (Germ Folios). He teaches at Haverford College and is the editor of ONandOnScreen.
Zoe Strauss is a lesbian anarchist from Philadelphia.