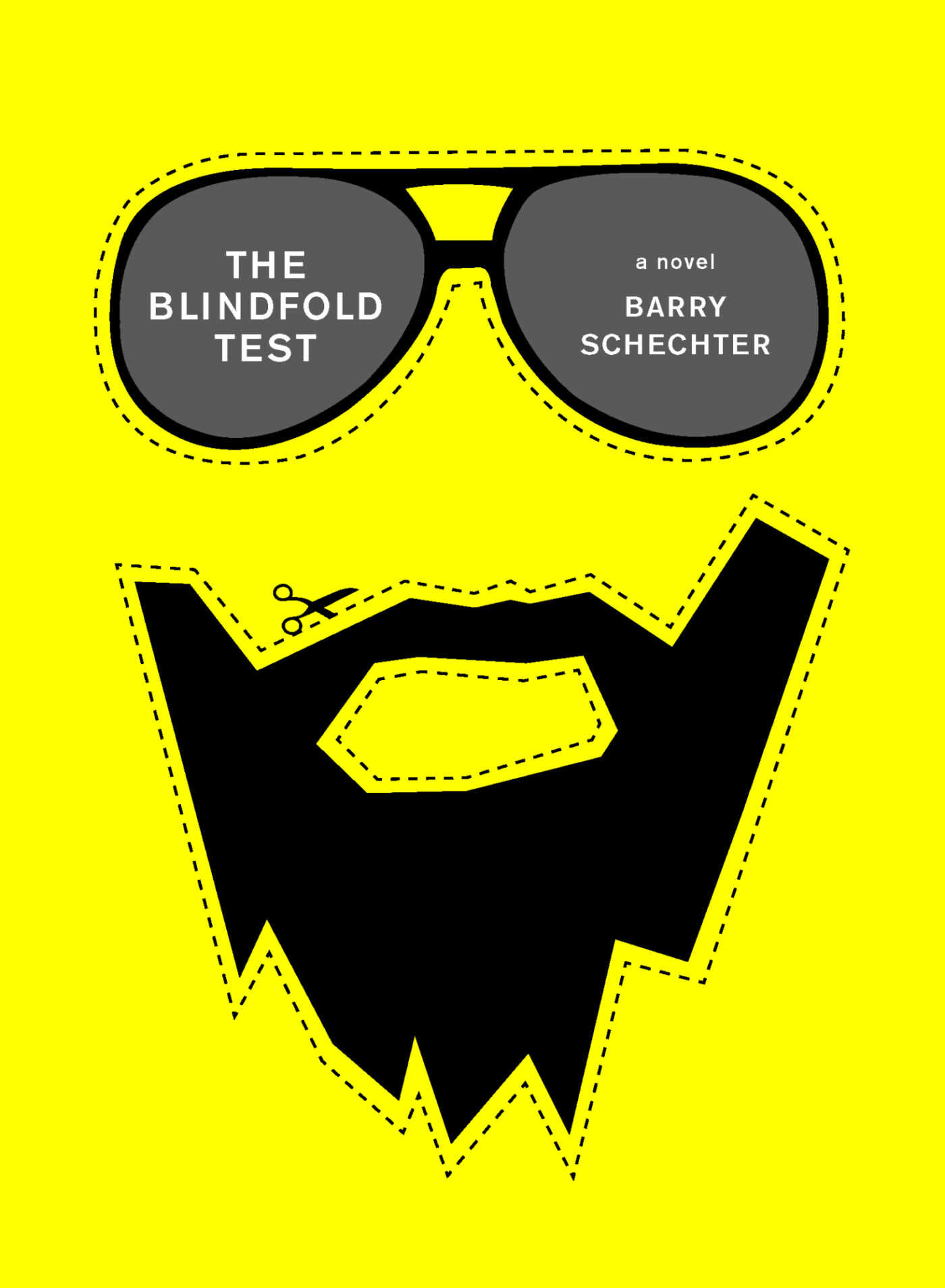 The Blindfold Test's protagonist Jeff Parker is permanently stalled. His girlfriend Fran asks, "You have your book and a PhD from Cornell. So why are you teaching Freshman Comp at Skokie Valley Community College?" She continues, "Jeff, your luck will change if you give it a chance. It's statistically inevitable." Jeff replies: "It's statistically inevitable that some people be unlucky all the time." Settle in for the comedy—minor, plaintive—of the sad sack. You know it, I know it, we've seen it before: the children of Willy Loman, hounded by a laugh track, genial tragedians. But Barry Schechter is a wilier, woozier comedian than that. For he makes his Jeff Parker a sad sack so well adapted to his situation that he becomes that intriguing creature: a persuasively happy man. But wait, there's more. That teaching job of Jeff's at Princeton that unexpectedly terminated after only one semester, that job offer from New York's City College that was "withdrawn in a flurry of apologies and budget statistics," his oft-burglarized apartment, his stinky car and dead dog—this schmuck's bad luck is more than blind luck. For it turns out that one Jeff Parker has been the years-long test subject of an offshoot of an offshoot of an FBI counterintelligence program designed, essentially, to see how much bad weather one man can endure.
Welcome, ladies and gentlemen, to the comedy of the Conspiracy Against An Oblivious Man. Which is also the comedy of finding out that you actually have somebody to blame for your lousy life, the comedy of being relieved of personal culpability: a new kind of American dream. There is a design behind the mishaps that befall Parker and the monologues revealing these cockamamie schemes and counter schemes are arias of comic-terrible plausibility. The miracle of The Blindfold Test is that you'd think the shortest line between the narrative dots "conspiracy" and "comedy" would be a pipeline of black, dark, seething oil, but Schechter's serenely original book has managed to dig a new tunnel that yields something fizzy like the stuff they drank back in 1930s screwballs—bathtub gin?—which skews the horrible world to just the right kind of acceptable lunacy.
Han Ong is the author of the novels Fixer Chao and The Disinherited.
Originally published in
Featuring interviews with Guy Ben-Ner, T.J Wilcox and Anne Collier, Sam Lipsyte and Christopher Sorrentino, Carlos Reygadas, Patricia Clarkson and Howard Altmann, David Sylvian and Keith Rowe, Edgar Arceneaux and Charles Gaines and Rick Lowe, Charles Bernstein.