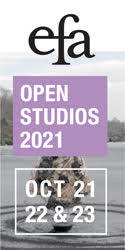 In the old days of theater, when the play was still the thing but movies were already a fast way to make a buck, New York playwrights hightailed it out to Hollywood after the current season had gotten underway. Then by the following summer, having made a killing in the schlock market, they'd be on the train heading back for Broadway to go into rehearsal for the next season.
These days, of course, it's all different: it's often the successful screenwriter who's taking a crack at the stage, nobody but the most confirmed aerophobe actually takes a train, and even the concept of a theatrical "season" is beginning to fade, with plenty of good theater to see in the heat of midsummer.
But some traditions die hard, and for many of us September is still a time not just to get the sand out from between our toes, but also to wait for the curtain to go up. Here are some of the more promising offerings around town this fall.
From the mainstage: at Manhattan Theatre Club, Leslie Ayvazian's new play Nine Armenians, concerning three generations of Armenians in America, begins performances October 22 and will be directed by MTC's Artistic Director Lynne Meadow. Lincoln Center Theatre offers Chris Durang's new play Sex and Longing, concerning Lulu, a sexually compulsive woman "who is not a slut, but just has to have sex every 15 minutes." Featuring Sigourney Weaver (who used to whoop it up with Durang at the Yale Cabaret in their grad school days), the play previews September 12. Fit To Be Tied, previewing September 20 at Playwrights Horizons, offers this season's chance to catch the delightful Dick Latessa in a featured role. On Broadway, at the Royale, David Hare's new play Skylight previews on September 10. It focuses on "a working class man who has achieved success and an inner city school teacher in London." Though there's no date set, The Ensemble Studio Theatre will present Arthur Giron's new play-with-music about the Wright Brothers entitled Gifts. And at the Broadhurst on Broadway, Sarah Jessica Parker begins previews October 29 in the very silly, but very charming, Once Upon a Mattress.
In the revival category: in mid-September, The Atlantic Theatre Company offers David Mamet's dark urban tale, Edmund, directed by company member Clark Gregg. The Signature Theatre Company kicks off its season devoted to the works of Sam Shepard by presenting his early work, The Tooth of Crime. The director will be Bill Hart. Performance dates to be announced. Naked Angels, now under the artistic direction of John McCormack, will mount Maxwell Anderson's Joan of Lorraine, a play about a company rehearsing Shaw's St. Joan. Dates TBA. And at Lincoln Center: Juan Darien, A Carnival Mass is a puppet-and-mask-with-music work that tells the story of "a young jaguar in the South American jungle who is transformed into a human being through the power of a woman's love." It will be presented in association with the Music Theatre Group/Lyn Austin, who presented it in 1988 at the old St. Clement's Church Theatre. Performances begin October 31.
—Stuart Spencer
Originally published in
Featuring interviews with Jasper Johns, Tobias Wolff, Laurie Simmons, Sapphire, Scott Elliott, Brenda Blethyn, Craig Lucas, Suzannah Lessard & Honor Moore, Peter Dreher, and Richard Einhorn.