Odyssey Works has an audience of one—and a book for the rest of us.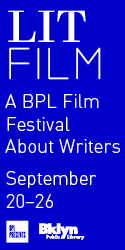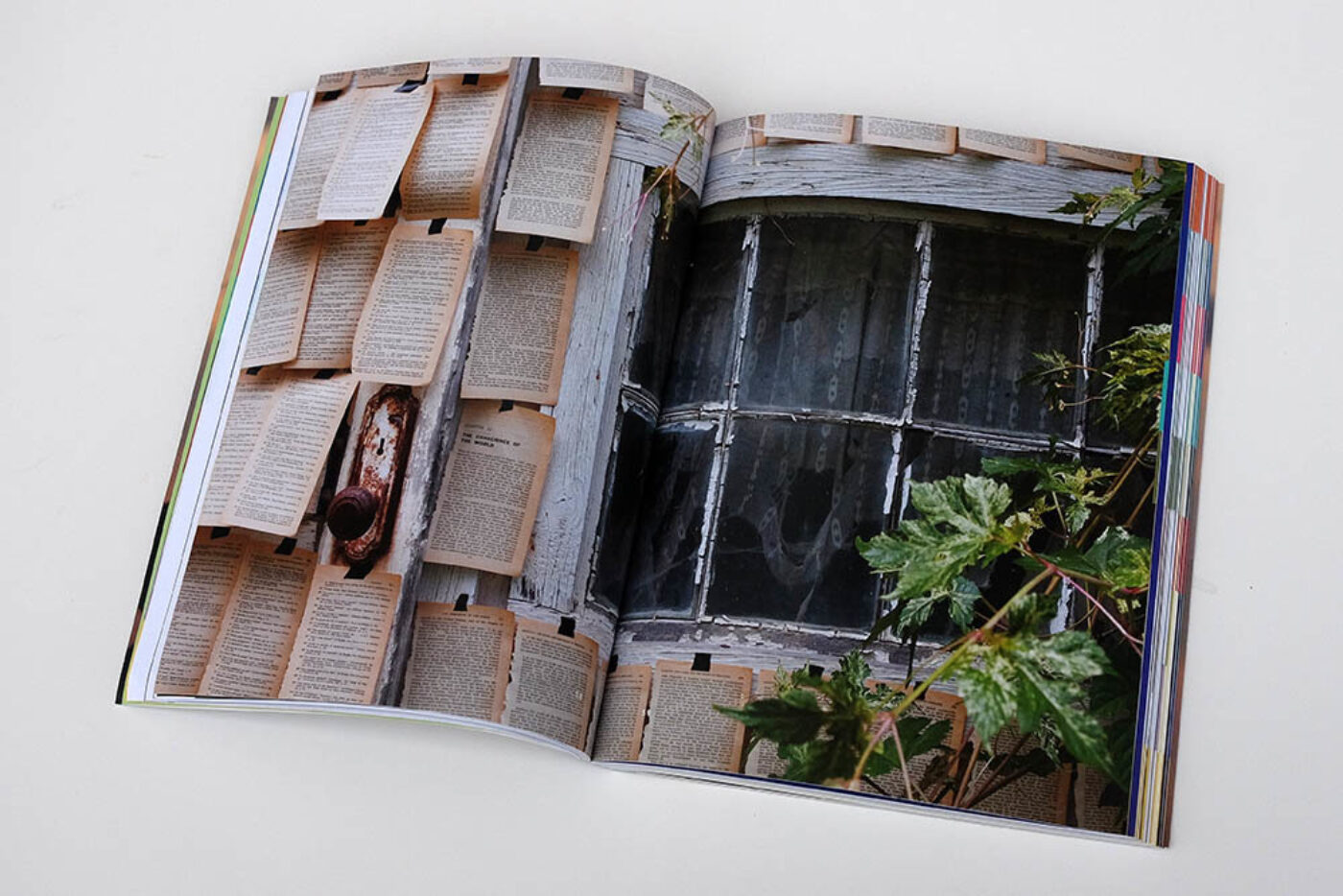 Looking at a stranger's Facebook or Instagram feed, you often develop an affinity for the person. You feel you know them. You might actually be "friends" without ever meeting. These incorporeal pals might make you feel good. They might influence your decisions. They might even change your life. Or you might, someday, be introduced and excitedly blurt out, "We're friends online!" You might feel awkward or bashful afterward, then interact with them less often as a result, wishing to go back to not knowing them, to connecting only with an idea of who they might be.
I thought these things as I read Odyssey Works' eponymous book (Princeton Architectural Press, 2016). The quasi theater company/immersive art experience collective, primarily instigated by Abraham Burickson and Ayden Leroux, creates "odysseys" for one audience member by infiltrating their lives, threading an artificial narrative through reality so intrinsically that the participant/subject/observer might not be aware their journey has begun until the Jungian synchronicities take over. Their family may be in on it. Their best friends might be double agents. Out of this elaborate undertaking, Odyssey Works seeks to provide a shifting of perception, a sort of psychological rapid detox, an infusion of wonder. Their goal is to create art that can have the deepest affect on people, and to accomplish this they have reduced their audience size to a single soul.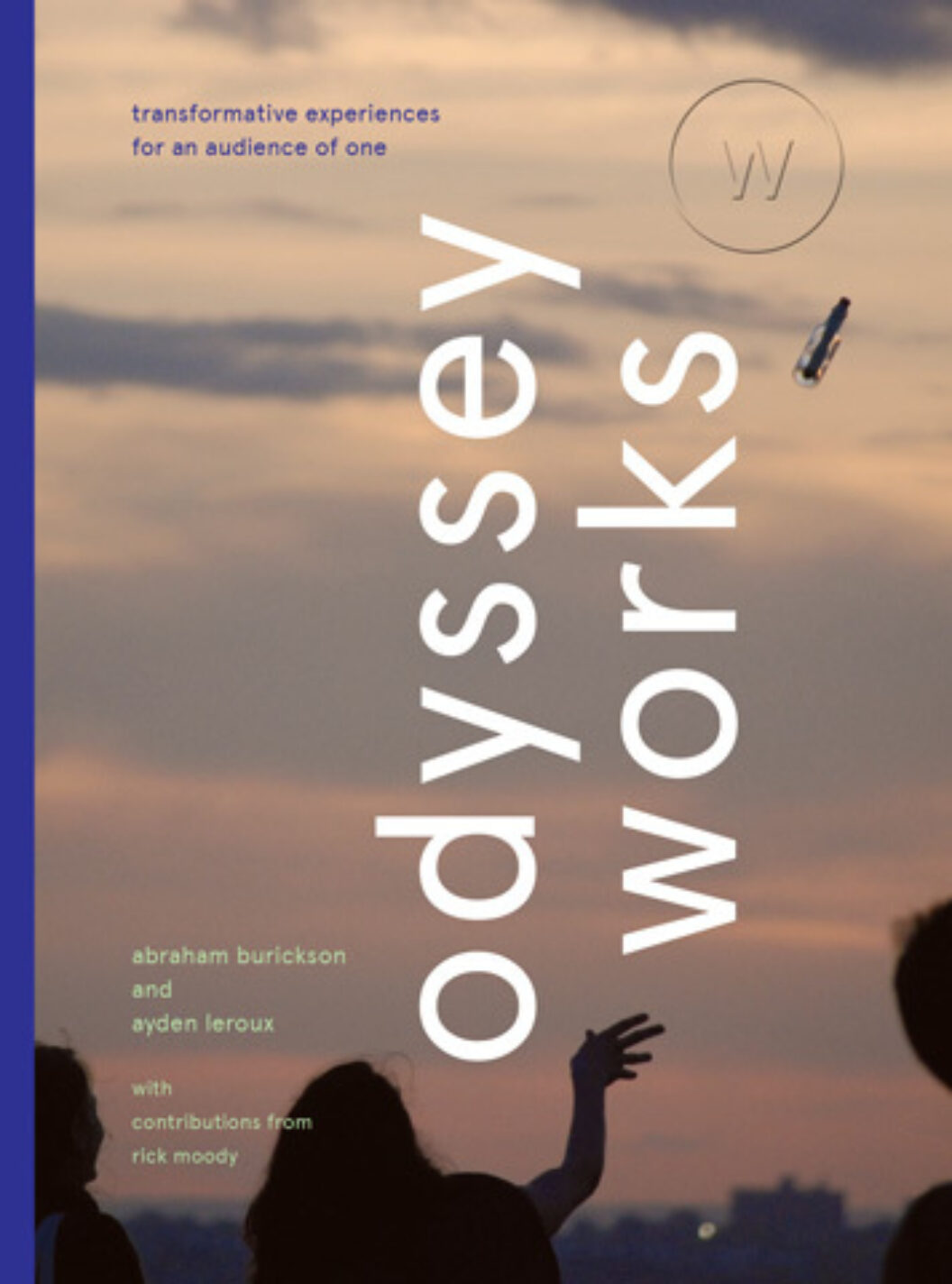 The bulk of the book focuses on an odyssey for the Brooklyn novelist, Rick Moody. However, Odyssey Works' own writing is dulled down with simplistic statements about contemporary theater, dance, and performance art, focusing on the poppy mainstream. They write with the warm authority of a shrink or guru or self-help subway ad offering enlightenment, flatter abs, a new career, or love. Their infrastructure rings corporate, consisting of a Director of Public Interaction, a Formal Structure Team, Site Managers, Field Operators, all in service of The Client, and it gets a little into Terry Gilliam's Brazil territory. It ventures into Westworld. Their customizations careen into contradictions. They want to reach a broader audience with this book, yet continue their bespoke creations for a single selected receptor. They claim devotion to radical empathy, yet come across as politically averse. They fall in love with their subjects, but seem to have an identity complex.
Casting Rick Moody as a Homer had a benefit that Odyssey Works might not have anticipated, especially in terms of their book. The last quarter of the volume features Rick Moody interviewing Odyssey Works Artistic Director Abraham Burickson. Rick Moody's odyssey was the most extensive to date: he was kidnapped and taken to Saskatchewan to view a solo cello concert in the middle of a prairie, after first seeing a picture of the prairie in a children's book that was a gift to his daughter, after hearing snippets of the music in an abandoned hardware store in downtown Brooklyn, after finding a notebook detailing a search for a cellist, and after being detained by border officials because he answered, honestly, that he did not know where he was going. Rick Moody understands Odyssey Works almost better than they do themselves: "it's more architectural than theater in some ways, more a referendum about how people are in space than an idea about what performance is."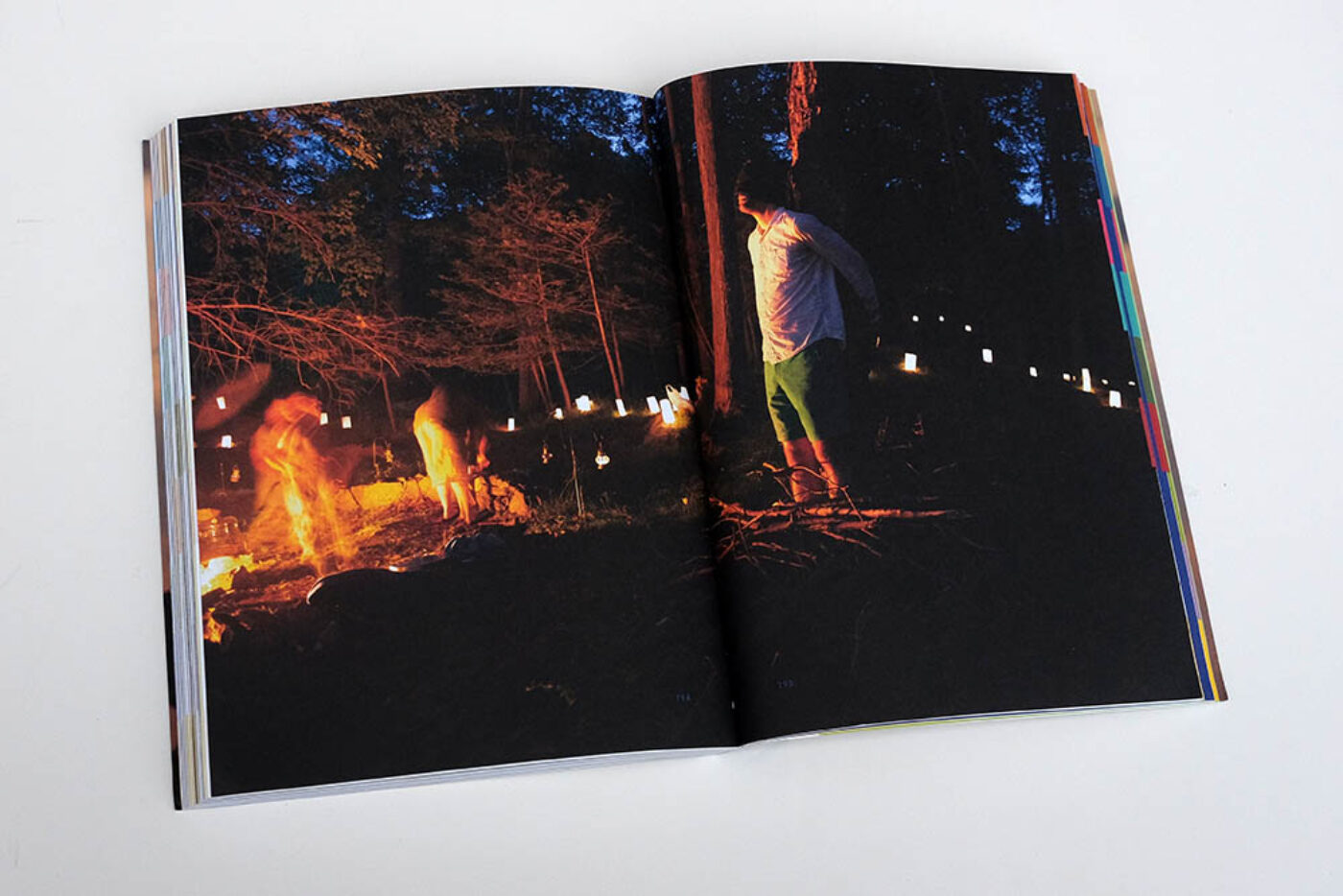 "How do you pick what to pay attention to?" asks Odyssey Works. But perhaps they are also asking, "What is real?" and "Who determines reality?" Rick Moody's sprawling saga offered Odyssey Works the chance to execute more advanced programming, to incorporate artificial intelligence (the artificial one being Rick Moody). One could argue that Odyssey Works is promoting wonder created out of artifice/illusion/mediated life, but Odyssey Works' mediation/infiltration/seduction is real, enacted by real people, with real investment to the process. The result is an interesting hybridity, a convergence, a mating. "Rick's life converged with the story." But where does it go from there? What is contaminated authenticity?
In writing this, I have wondered if I, myself, am on an odyssey. Why was I given this assignment by an editor, accompanied by a vague email assertion of "you might be interested in this," "you probably know some of the same people." Who are the people at the table next to me in this coffee shop? Why did I hand the waiter my expired credit card? Why was it still in my wallet? Did Odyssey Works hack my phone and cancel my train forcing me to take the Megabus instead and stranding me in this station for three hours? Odyssey Works would surely weed out my audience application because of my propensity to suspicion, cynicism, and doubt. I, myself, am a mass of contradictions. Maybe wonder is too vulnerable a place for me to inhabit. Or maybe I want to discover wonder on my own. I want to be the one to flip the switch. I don't want to need Odyssey Works. But maybe I do.
Andrea Kleine is a writer, choreographer, and performance artist. She is a five-time MacDowell Colony fellow, a New York Foundation for the arts fellow, and a contributing editor to PAJ: A Journal of Performance and Art. She writes about dance on her blog, The Dancers Will Win. Her debut novel, Calf, was named one of Publishers Weekly's Best Fiction Books of 2015. Her next performance work, My Dinner with Andrea: the piece formerly known as Torture Playlist, will premiere at New York Live Arts in February 2017.