The Art of the Lit Interview: From Pitch to Publication
Join us for an exclusive evening with BOMB's Online Literature Editor, Raluca Albu.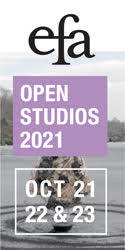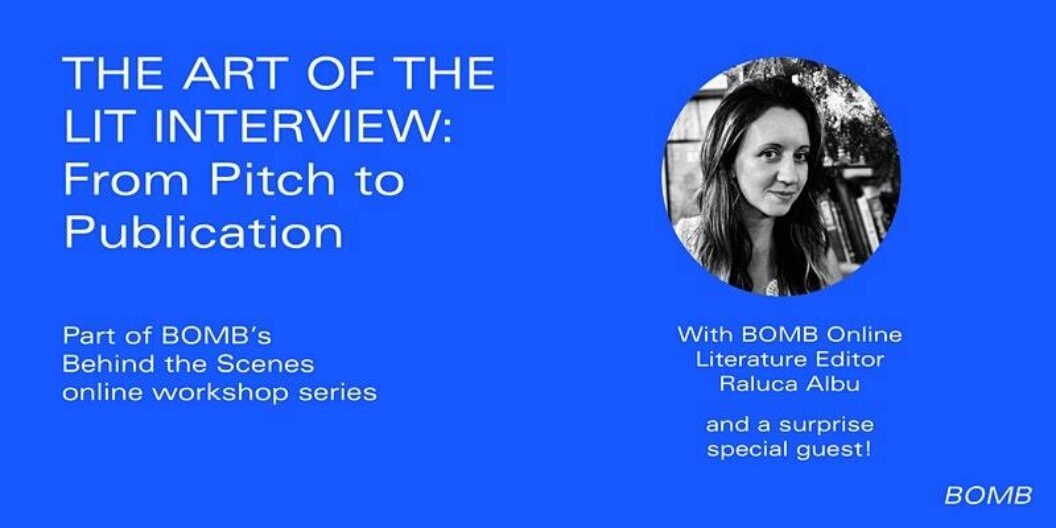 As part of our 40th anniversary celebration, BOMB's Behind the Scenes Workshop Series offers an exclusive look at how our editorial process works. BOMB's editors reveal how pieces develop from an initial idea to the final page, and share tips and best practices for writers hoping to publish in BOMB and elsewhere.
Join us for an exclusive evening with BOMB's Online Literature Editor, Raluca Albu. From pitch to publication, Raluca and special guest author, Greg Mania, will demystify the elusive processes of developing, editing, and publishing a literature interview. In addition, Raluca will share her editorial take on poetry, short stories, and non-fiction.
She'll go over how the literary interview can be so much more than a straightforward exchange of questions and answers to promote a book. We'll look at examples of interviews she's edited where the writers embrace surprise, push back on expectations, and probe deeply into their distinct approaches to craft. We'll also discuss the art of the introduction, offering you a multitude of possibilities to add to your tool kit. To conclude the workshop, BOMB will host an audience Q&A session.
You will leave with the knowledge of how to pitch an interview, what it takes to create a poignant conversation on the page, and what BOMB looks for in a First Proof.
Raluca Albu is BOMB's Online Literature Editor and a current Center for Fiction fellow. She has held editorial positions at Guernica, Doctors Without Borders, and NYU, where she teaches expository writing. Her work has been published in the Guardian, the Village Voice, Words Without Borders, and elsewhere.

Greg Mania is a writer, comedian, and award-winning screenwriter based in New York City. His words have been published in The New Yorker, Vanity Fair, O, The Oprah Magazine, PAPER, among other international online and print platforms. His debut memoir, Born to Be Public, is out now from CLASH Books.
Please contact Libby Flores (libby@bombsite.com) if you are experiencing financial hardship and would like to attend.