The Art of Satire: Slavs and Tatars Interviewed by Osman Can Yerebakan
Fleshy ideas of language.

Discover MFA Programs in Art and Writing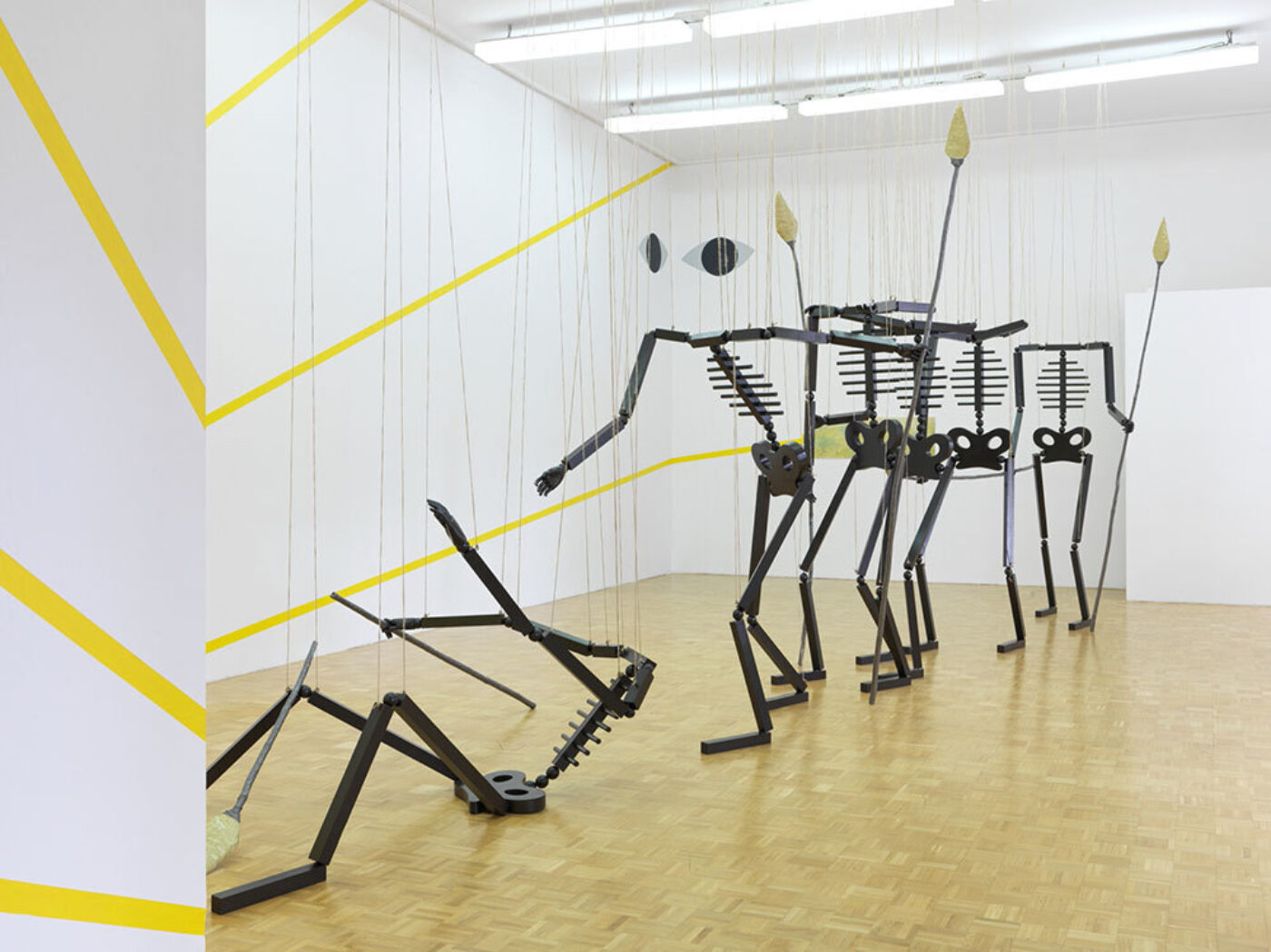 The 33rd Ljubljana Biennial of Graphic Arts opened in the Slovene capital in early summer, taking over the modest-sized city known for its splendid bridges, international stand-up comedy festival, and key geographic location between eastern and western Europe. Organized by Berlin-based artist collective Slavs and Tatars, this iteration, entitled Crack Up—Crack Down, assumes satire as its central theme and gathers dozens of international artists—including Lawrence Abu Hamdan, Ferdinand Kriwet, Tala Madani, Anna Uddenberg, and Endre Tót—to consider the function of satire in a world of memes, fake news, and surveillance. Slavs and Tatars's own practice in exhibitions, books, and lecture-performances is, as their website says, "devoted to an area east of the former Berlin Wall and west of the Great Wall of China." I met with them at the lovely front terrace of the exhibition's main venue, MGLC (International Center of Graphic Arts), that overlooks Tivoli Park, to discuss their curatorial debut.
—Osman Can Yerebakan
Osman Can Yerebakan The thinning line between facts and speculations these days is similar to workings of satire. In my opinion, a punch line is an exaggerated version of a fact or speculation. You also use a similar technique in your art practice. Could you talk about building narratives on the edge of truth or fiction?
Slavs and TatarsThese days reality is a lot stranger than fiction, which is something the West has been recently dealing with and why satire is having a crisis. For the first time, the United States and the United Kingdom are dealing with issues that are normal for people from Turkey, eastern Europe, or Russia. When we're telling those stories where things become almost fictionalized and exaggerated, it's really at the level of language and of terminology, a breaking down of languages into these untranslatable issues, utterings, or alliterations, or just fleshy ideas of language. We're thinking of languages as sensual organs that are not about communicating information, but about sweating and secreting, the fricative and the sounds we make.
OCY As someone familiar with your practice, I catch many traits from your own work in this biennial. I am wondering if satire as an exhibition concept found you or if you found this concept?
ST The region's graphic heritage, of course, found us, and satire definitely is an idea we brought to the table. I'm very happy with the way we were able to reactivate both the political and graphic heritage, which were in need of resuscitation.
OCY Did you approach the project as an overall artwork?
ST Our own work is open-ended, which is why it is quite inclusive of audiences. We don't ever position ourselves as experts. Our research always harkens back to our publishing origins, and here is a book club where we invited others. We didn't have a thesis about satire. We just wanted the pulse of what satire is. The conclusion is not about art, but about satire and the state of critique today. I'm not so optimistic about critique now compared to fifty or one hundred years ago, but I'm interested in the way artists are using the language of satire and graphic language. I enjoy considering graphics to be a medium—as you know, in English, graphic is a qualifier: graphic language, graphic violence, graphic nudity, graphic sex …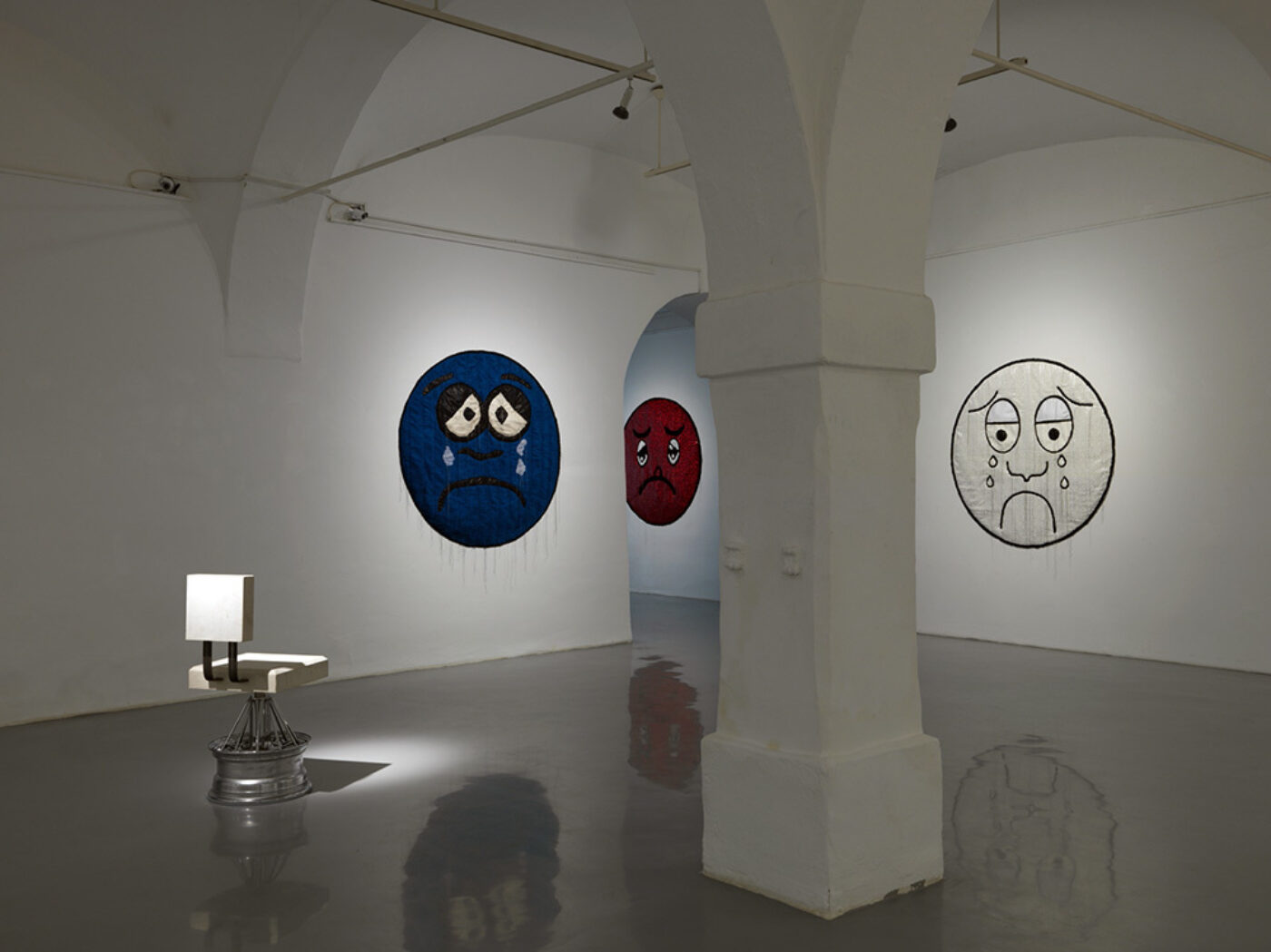 OCY Under oppressive situations, abstraction is a channel for artists to criticize things without risk. Satire has a similar function. Comic figures, such as Nasreddin Hodja, whom you've previously used in your own work, satirized the establishment, or the kings had fools who constantly mocked them, but they got away with it.
ST I think the sweet spot for us or the ideal of satirical humor is when it's encrypted, similar to abstraction, neither immediately funny nor immediately clear. The strength of satire or mocking is when the king can read it and not know he's being made fun of, but others understand that he's being mocked.
OCY Or he only lets that person make fun of him.
ST Yes, and that's a layered form of humor. The golden age of caricatures in England and France, during the French Revolution or the early 1900s, demanded a high level of political literacy. You had to be quite knowledgeable. Like Nasreddin Hodja, there was a surface-level type of funny; but then the more you dig, the more you realize the complexity. I'm not sure if memes do that today. I think there's a flatness to memes that works on how you combine the density, the thickness, with that flatness.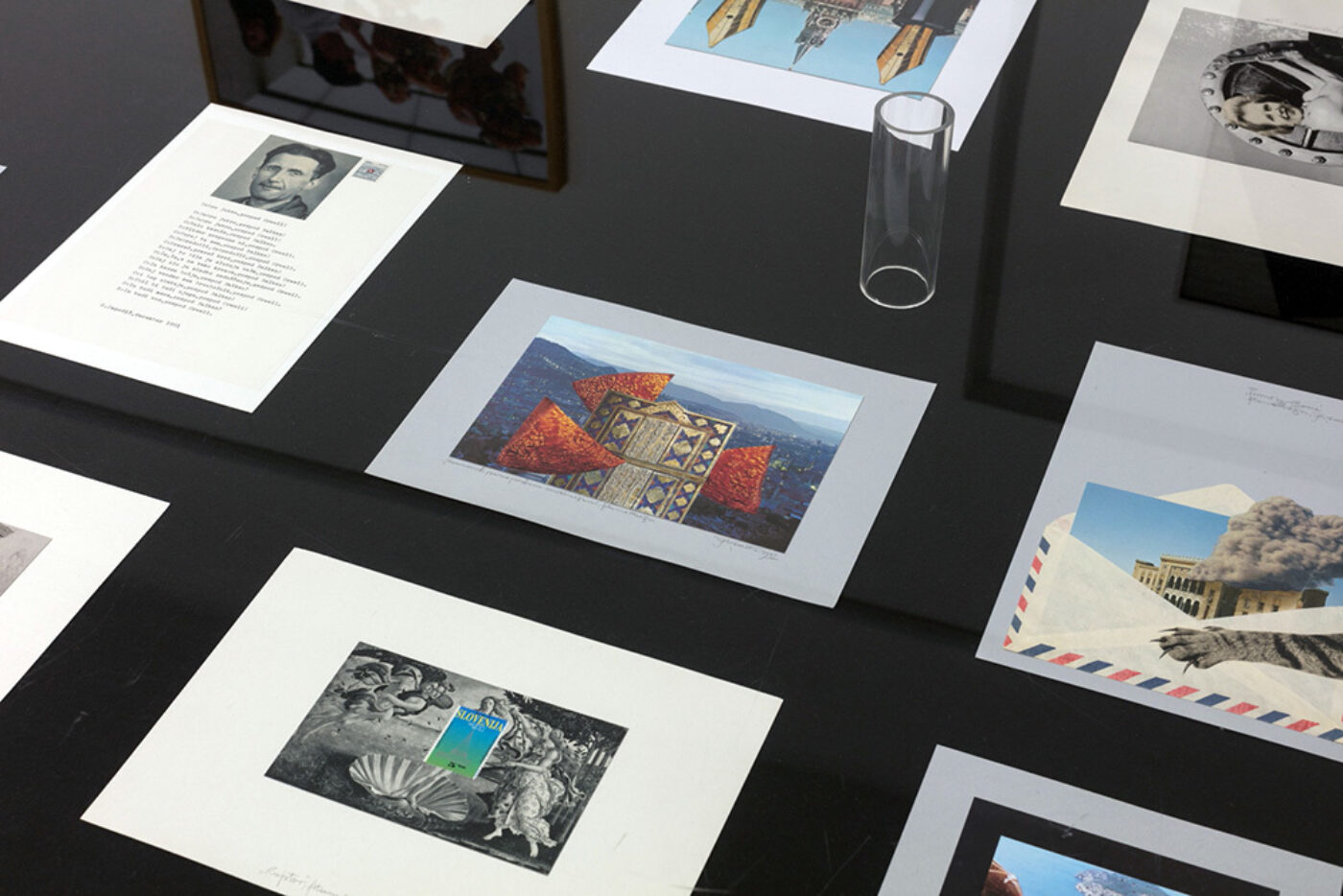 OCY You also said yesterday during the walkthrough that you're not interested in works that scream content from five hundred kilometers away. What was your process for building narratives? How did you gauge if a work is trying to play too smart?
ST We really aimed to canvas the region and beyond to make sure that everybody was represented. We're not professional curators, but this is what we're interested in: narrative and discourse. When you go to a show with just text on all the walls, that's a faux pas, a red line. Never put things to read on a wall.
OCY I was walking to this interview eating a piece of börek I bought from a local bakery, thinking about the intertwined cultures in this geographically small part of the world. With food, music, traditions, religions, or war, this is a layered area, and the layers are mixed up. How did you approach ideas of globalism and localism? Did you start with local artists and from the Balkan region and slowly grow towards the US and China?
ST Your question is also quite layered. We realized that Slovenia is specifically interesting because it's Balkan and yet somehow Austrian. It's the only country that was not a part of the Ottoman Empire. When we started out, we generally never focused on Southern Slavs or ex-Yugoslavia, because we wanted to focus on overlooked ideas. This region has been in the news during our lifetime for unfortunately the wrong reasons. I always thought about Yugoslavia as the Israel-Palestine of Europe. Everybody at some point was doing activist work about the Yugoslav Wars. Let me focus on areas that people really don't know about. If people don't know about Slovenia, they really fucking don't know about Tajikistan.
OCY How geographically conscious were you during the selection process?
ST It is depressing that so many of the artists we wanted to work with from former Socialist, Soviet, Socialist Warsaw Pact countries, or even Balkan countries had in one way or another studied in the West. There is an idea that artists have to go through Western schools or the Western market or Western galleries to be able to present work. We had to be extra careful for this reason. We wanted to focus on southeastern Europe, east of Berlin, and west of the Great Wall in China. We don't have as many Slovenian artists as I would like. We quickly realized that we had to expand to include Chinese artists, African American artists, and in the end, we had to not play that identity politics game.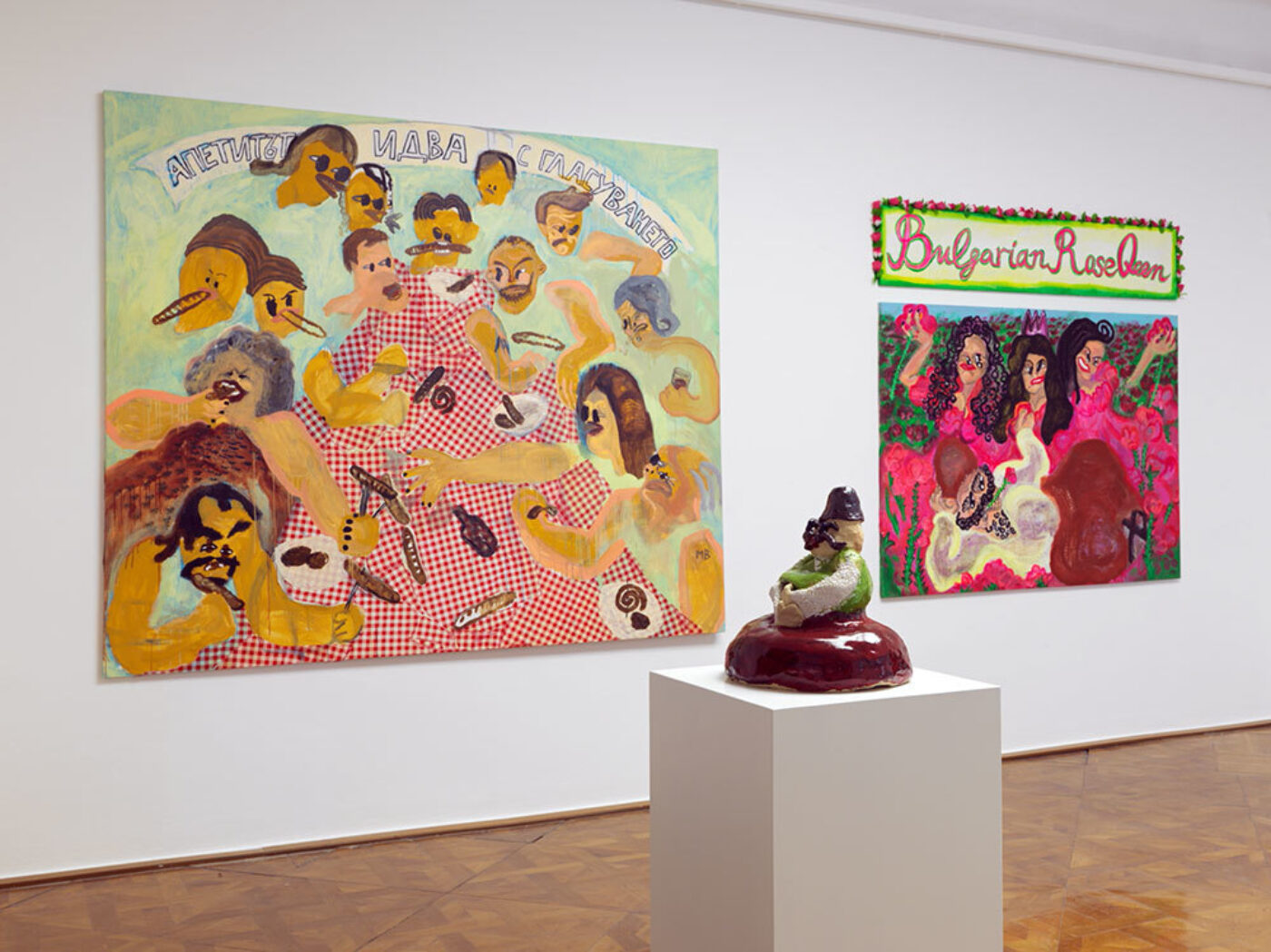 OCY Yesterday, you said somewhat jokingly that there are a lot of old, white men in this show.
ST There are fantastic text pieces by the recently deceased Ferdinand Kriwet, and I'm not going to not include them because it's not a good time to be an old, white man. For example, Endre Tót has never been included in this biennial, which is just a glaring error. He does fundamental graphic work and has never been in the most important graphic biennial.
OCY How did open-endedness function in a curatorial context?
ST Artwork is the end, the last step, and then it goes into the world. We don't even get a chance to actually contemplate art as language. We leave that to the curators, the critics.
OCY Funny, because curating is caring. The word derives from the Latin word for caring. To me, it's not only about putting works together but visiting to see what happens later.
ST Exactly, and caring about it. Think about the actual artist, not just the discourse. "Oh, this is an interesting work!" "What is the potentiality?" "What does it mean in space?" We never think about these things, which sounds weird as an artist to say, beyond the works we have in our house through trading with other artists. It was great to have the opportunity to think outside of our professional remit.
OCY And caring about others' work?
ST I'm glad you mentioned that because this desire to curate really grew out of the idea of caring. We're getting tired of how everything is contingent on us as auteurs. We're against single authorship. People want us to make the work, and it's nice to not be doing that for now. Let other people make the work, and we can midwife it in some sense. That's part of other things we're doing at the moment, such as two different residency programs we've just launched in our studio. We claim Slavs and Tatars as a platform. It's not about us making work, but allowing others to make work with our mentorship and guidance, in some sense.
Crack Up—Crack Down: The Ljubljana Biennial of Graphic Arts is open across the city through September 29.
Osman Can Yerebakan is a curator and art writer based in New York. His writing has appeared in T: The New York Times Style Magazine, Paris Review, Artforum, Brooklyn Rail, BOMB, Observer, Vulture, New York Magazine, Wallpaper*, Elephant, ArtAsiaPacific, Village Voice, Harper's Bazaar Arabia, L'Officiel, Flaunt, Galerie Magazine, Cultured, and elsewhere.