A compilation of text, photographs, illustrations and diagrams, The Art of McSweeney'sdocuments the history of the unique publisher as it rose from its precarious position as a hawker of rejected stories.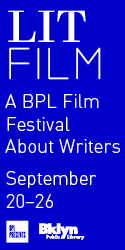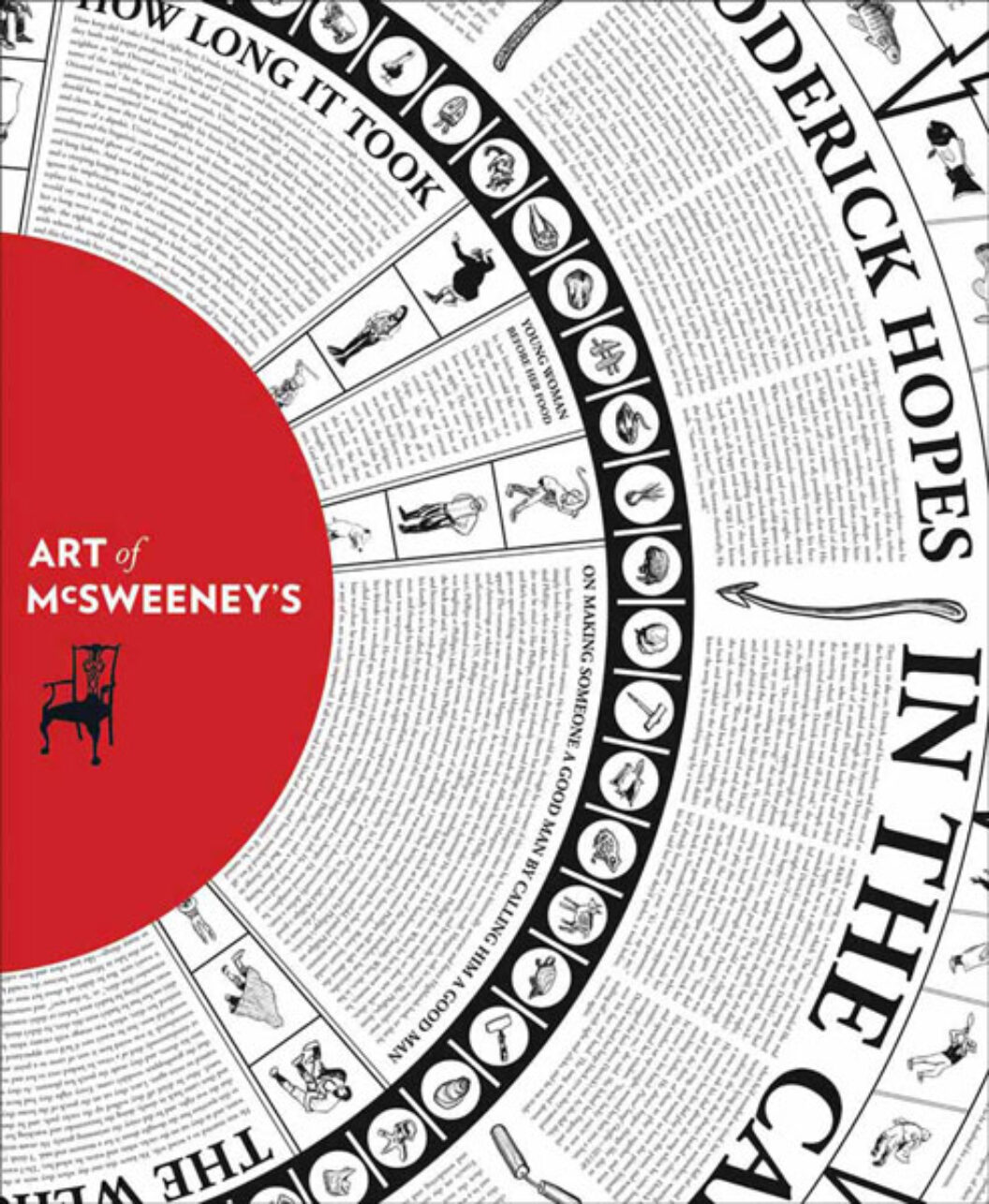 "It was the design that lured me into the McSweeney's world," writes contributor David Byrne early in this densely packed pictorial and narrative history of the independent publisher. It's a sentiment likely shared by anyone who has ever picked up a dust jacket-less, cloth hard-covered edition of a McSweeney's title in a bookstore and wondered…. Or a new subscriber who receives in the mail not a periodical so much as a package, the contents of which confound and delight (and which might include a deck of cards, a DVD, a magnet, or a comb). New readers quickly discover that McSweeney's world is tesseract-like, full of objects that are ostensibly books and magazines, but which reveal themselves on the inside to be larger and more encompassing than the packaging might otherwise suggest.
Published by Chronicle, The Art of McSweeney's is such a book. It contains multitudes: myriad sketches, photos, inspirational artwork, conceptual drawings, designs-in-process, doodles, and receipts, all of which creates a composite illustrating the careful attention to detail that goes into the mechanics of publishing a McSweeney's title or magazine. Throughout the volume, a chorus of voices from contributors, designers, and staffers alike narrates the company's early years—when it was originally conceived as a home for stories that no one else wanted—and limns the rise of a serious publisher of both fiction and nonfiction it evolved into in just 12 years (give or take a year, the editors themselves seem uncertain just how long it's been). Although these voices include testimonials from such established authors as Jonathan Lethem, Joyce Carol Oates, and William T. Vollmann, to name a few, it's really the recollections of the staff that drive the narration.
Led by Dave Eggers's singular artistic and editorial vision, the McSweeney's crew emerge in their own words to be a dedicated group of risk-takers, many of them committed volunteers, all bound by a love of books and reading. This is their story as much as it is about the endurance of the printed book. It also reads like a globe-spanning adventure story, from a storefront in Park Slope, Brooklyn, to San Francisco's Mission District, from Reykjavik to Singapore, full of "exotic" terminology, like z-shaped binding, belly bands, French flaps, and offset printing with a deboss on top—a lexicon that has become the lingua franca of book packagers undaunted by the complexity of book production.
There is much to recommend this volume—too much to detail here—and anyone new to McSweeney's will find the history, trivia, and related ephemera fascinating stuff. Cult enthusiasts more interested in a behind-the-scenes perspective about the making of particular publications will not be disappointed. There are bonus materials aplenty in this book about bookmaking and the booklovers who produce them.
The Art of McSweeney's is out from Chronicle Books.
Paul W. Morris is BOMB's General Manager of Digital Media & Marketing.
Originally published in
Featuring interviews with Charline Von Heyl, Fred Tomaselli, Mika Rottenberg, Thomas Hirschhorn, Adam Phillips, Charlie Smith, David Toop, and Jan Lauwers.