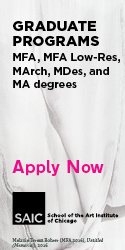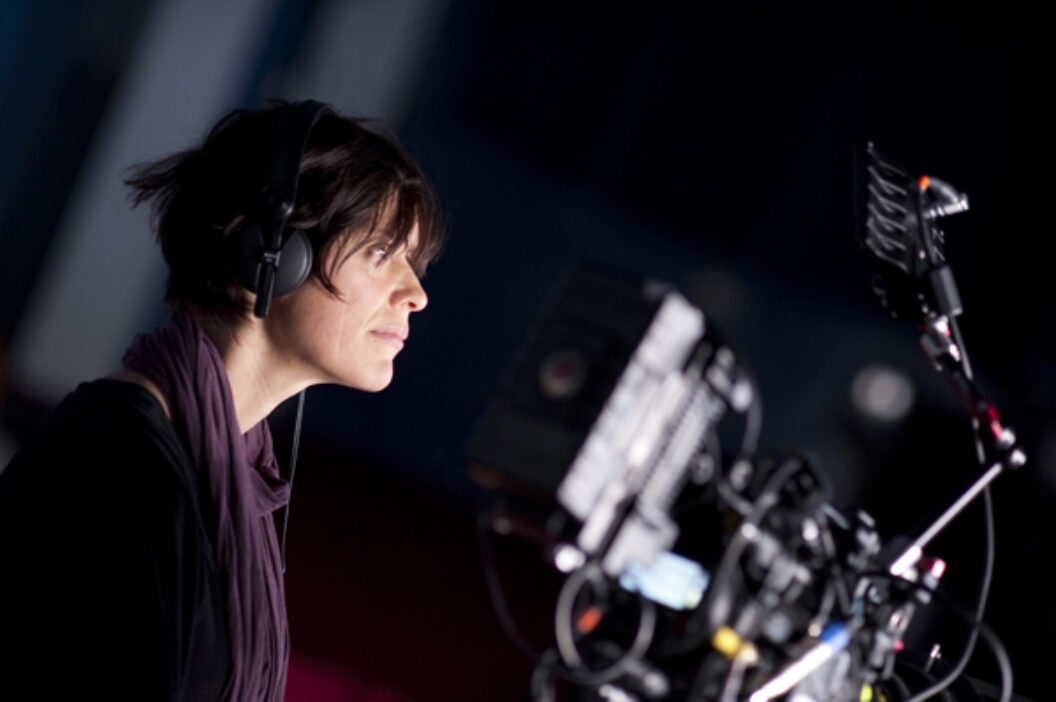 Born into the low-income, working-class surroundings of the Buttershaw estate outside Bradford, England, Andrea Dunbar would go on to be called "a genius straight from the slums." Producing her first work for the stage at the age of 15, the British playwright's short career ended in 1990 at the age of 29, from a brain hemorrhage in a local bar. Her life and work were prophetically intertwined: she left behind a concise body of writing (three plays and one adapted screenplay) that, while continuing a legacy of realism familiar in the British theater, was brutal in its honesty concerning class and gender. The characters in Dunbar's plays are doomed from the start. So was the author.
Clio Barnard handles each of these layers deftly in The Arbor, a new film playing at Film Forum through May 12th. The work is not your standard bio-pic: Barnard smears the line between documentary and fiction, using a multitude of voices crisscrossing through various points of entry. Recorded interviews are lip-synced by actors verbatim, memories are reconstructed, and scenes from Dunbar's work are restaged in the original environment, where the the actors will move back and forth from the scene to direct address with the viewer. The combination is strange and inviting, ultimately arriving at a more complex and multifaceted portrait of Dunbar, her family, and the environment they live in.
I recently corresponded with Barnard through e-mail, where she explained her interest in the story and the struggles in dealing with presenting private grief publicly.
Craig Hubert When did you first become interested in the story on Andrea Dunbar?
Clio Barnard I have always really liked Alan Clark's film adaptation of two of Andrea Dunbar's plays, Rita, Sue and Bob Too (1987). I read her plays which had been reprinted with A State Affair, a verbatim play by Robin Soans which revisited the housing project where Andrea Dunbar grew up and where all of her plays are set. Soans and theatre director Max Stafford Clark went back to Buttershaw a decade after Andrea died to see what had changed there. Their play was about the devastating effects of cheap heroin on communities like Buttershaw. My original idea was to go back to Buttershaw another decade on to see what had changed and reflect on the previous representations. The decision to focus on Andrea and Lorraine came when I realized that Lorraine had something of her mother's talent in that they both have the ability to speak very directly and with great economy about difficult subjects like racism and abuse and how they have effected their own lives. The decision to use extracts from Andrea Dunbar's play The Arbor was made when I realized how autobiographical it was and how significant it was for Lorraine, in that we see The Girl, who is essentially Andrea, defending her unborn child, Lorraine, from racism and domestic abuse.
CH In America, Andrea Dunbar and her work are not well known, though she seems to have made more of an impact in England. Can you talk a little bit about her reputation during her life and now?
CB During her short life Andrea Dunbar was celebrated. The playwright Shelagh Delany, who was from a working class background herself and wrote her first play at 19, called Andrea Dunbar a genius straight from the slums. Her first two plays were critically acclaimed. Her third play Shirley, was less well received but still considered important. She was an important playwright in the 1980s. The film adaptation of Rita, Sue and Bob Too caused controversy when it was released. Since its release it has lasted in the UK with something of a cult following. People can quote lines from the film. It is shown fairly regularly on Channel 4. However, I would say that Andrea Dunbar is far from being a household name in the UK though she is known to people of my generation. (I'm 46).
CH The film uses an interesting technique where you have actors lip-sync to actual interviews you recorded with characters involved in the story. What were you trying to achieve with this method of working? Was this something that was built into the film from the beginning stages?
CB Yes, it was built into the film from the beginning stages. I had used the technique in a short film I made in 1998. When I came across A State Affair I realized that there were similarities between this technique and the techniques used in Verbatim Theatre. I was interested that in the theatre it is a documentary theatre whereas if you apply the technique to film it does the opposite and draws your attention to the illusion.
In Andrea's play The Arbor the character of The Girl introduces each scene—directly addressing the audience, reminding them that they are watching the retelling of a true story. I see the lip-syncing as having the same function. It reminds the audience that they are watching the retelling of a true story which has, as is always the case, been mediated by the filmmaking process. It is to remind the audience that the truth is unstable. In the first scene with the fire in the bedroom sisters Lorraine and Lisa remember the same event completely differently. For Lorraine it is a memory of parental neglect, for Lisa it is a funny story. This is a reminder of the instability of truth and the lip-syncing is a distancing technique to remind the audience of this.
CH One of the interesting things about the film is that it sets up Andrea as the ostensible subject, but branches out to tell the story of the family and, ultimately, the neighborhood where they all lived. Did you know from the beginning that Lorraine Dunbar would become a major part of the film?
CB Yes, in so far as I knew that I wanted to interview her. I found Lorraine's words at the end of A State Affair very powerful. "If my mum wrote the play now Rita and Sue would be smack heads, on crack as well, working the red light district, sleeping with anybody and everybody for money. Bob would be injecting, taking loads of tablets as well. If I wrote a play I'd do it about the Buttershaw Estate. I show some people getting their lives together with a lot of courage and determination but it would show others going down a big steep hill into a big black hole." When the film was commissioned I didn't know what had happened to Lorraine in the decade since she had spoken those words. I didn't know she was, at that point, awaiting a court hearing for manslaughter. And I didn't know she had the ability to speak so succinctly about her own experience. It was Lorraine who led me back to Andrea and her play The Arbor. Because the play is autobiographical it allows a slice through time, in that the extracts from the play within the film function like flashback. We see Lorraine's mother, Andrea, struggling to have a mixed race relationship on a white, racist estate and then protecting her unborn child from the dangers of her physically abusive father.
CH Was it difficult to get the family involved in the project? Have they seen the film and, if so, how do they feel about the way the material was handled?
CB The family was very open to being involved. With that openness come a great deal of responsibility on my part. I did my best to tell the story responsibly.
There is always tension between the need to tell a true story and the private lives that are exposed in the telling of that story. I felt the story of Andrea, her family, Lorraine and Harris was an important one, which I wanted the people who had lived it to tell, and I did my best to shape that story responsibly, so it retained complexity but was communicated clearly. This was a huge challenge. I am pleased that Andrea's family responded positively to the film despite it being so very painful for them. It was especially painful for them to hear what Lorraine says about Andrea. When Andrea's daughter Lisa says in the film, "I think she does miss her, (meaning Lorraine misses Andrea) she's just got a mad way of showing it," that Lisa is absolutely right. Part of Lorraine was angry with Andrea for dying and she couldn't grieve for her. Not grieving can be a way of protecting yourself from pain. There was a significant shift in my final interview with Lorraine. She began to accept that Andrea did love her, was able to stop blaming her and she was able to find it in herself to empathise with her mother. I hope that the film allows people to grieve for the loss of Andrea at a tragically young age, for the loss of Lorraine to addiction, and to grieve the loss of Andrea's grandson, Harris and to empathise with the Dunbar family. Why make private grief public? Because I think we have a collective responsibility for Harris and all children in similar circumstances.
The Arbor is playing at Film Forum in NYC through May 10th.
Craig Hubert is a writer based in Brooklyn.