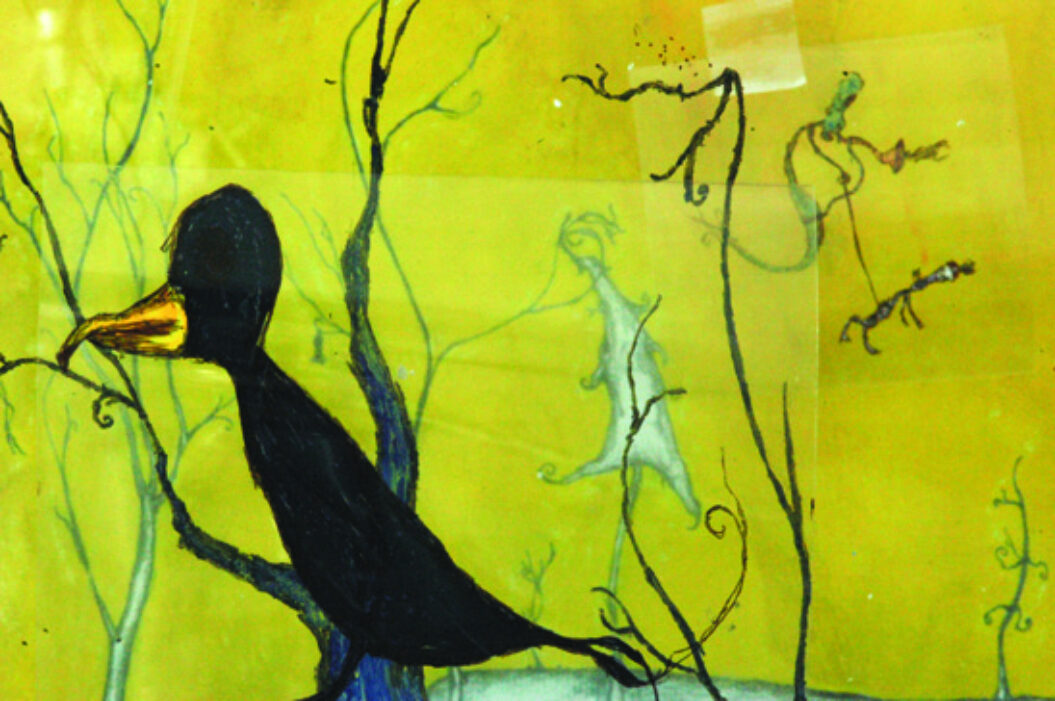 Months ago, as my wife and I left a Sufjan Stevens concert, I told her how I wish my short animated films could have the emotion and staying power that great music has. I'd love to make something that people throw on their iPod and view over and over. Brent Green, a 29-year-old self-taught animator from rural Pennsylvania, is blazing a trail in that direction.
Green began his career by screening and live-narrating a six-minute animation called Susa's Red Ears (2002)—about a girl with a fire truck in her head—at bars and clubs, accompanied by the band Califone. Five years and a handful of short films later, Green still performs his work live. (At a Knitting Factory show in January, Green wielded a musical saw and banjo, his breathless, preacher-like narration accompanied by improvised music from the Magik Markers and Fugazi's Brendan Canty.) He has also found new audiences: his work appeared at Sundance in 2006 and 2007, and his first solo art show—at Bellwether Gallery in New York in January—was built around limited-edition DVDs of his two most recent shorts, Paulina Hollersand Carlin (both 2006).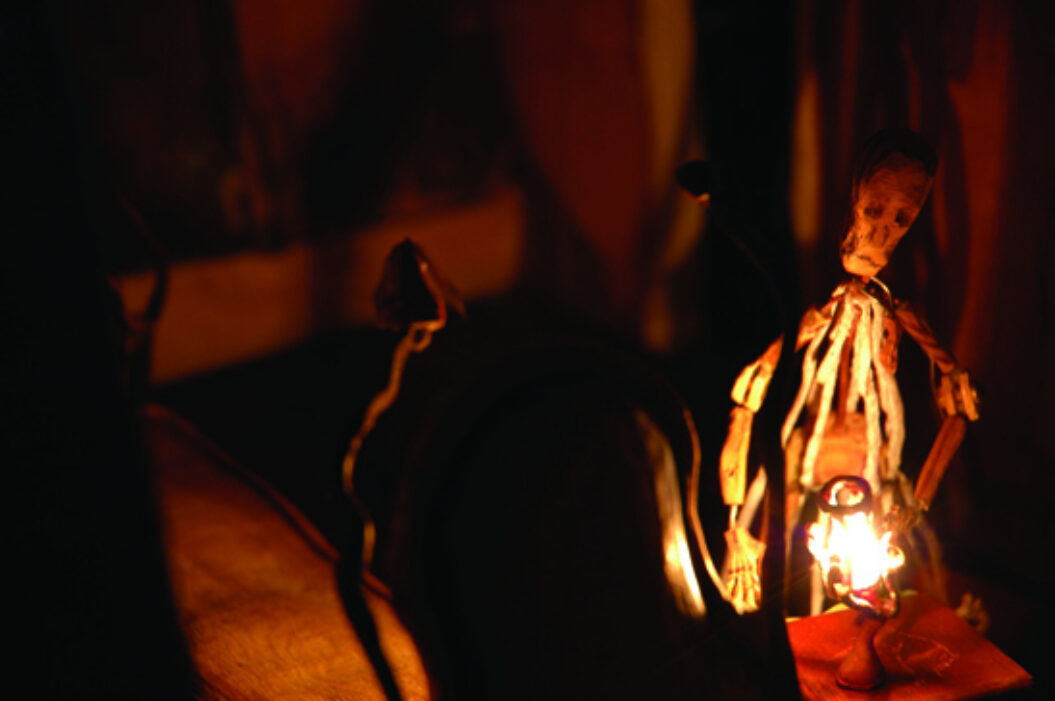 Paulina Hollers is about "an asshole kid" who dies and goes to hell, and his god-fearing mother who kills herself to rescue him. My favorite of all Green's films is Carlin (his most recent), which tells the story of his real-life diabetic aunt, whom he watched slowly die when he was a child. Carlin is his most ambitious work to date, shot and set in the house where he grew up and featuring life-size wooden people and chickens. Even the light and shadows are animated…or maybe he just doesn't know how to light a scene. This haunting melancholy is also present in his Hadacol Christmas (2004), a version of the Santa Claus story that is also a reflection on the death of his grandfather.
If you're lucky, you can still get a DVD of Green's first three shorts for about $10 through his website, nervousfilms.com. The DVDs, whose packaging Green has been in the habit of drawing on, are sold out as of this writing, but he told me he'd email me when he makes more.
Originally published in
Featuring interviews with Bill Jensen, Robert Polidori, Cristina Garcia, Lore Segal, Mary Jordan, Reinhold Friedl, John Turturro, Sarah Ruhl.