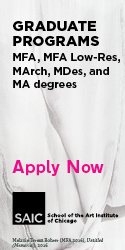 The "Alliance" label refers not to a militant manifesto but to the reading series Edwin Frank, Jeffrey Gustavson, and Andrew McCord have run for the past six years at the Educational Alliance in Manhattan. "This splendid series" (The Village Voice) "seeks to provide a forum for first-rate poetry that spans the divisions of current literary sects" (Newsday). The keyword is spans: a bridge over the Balkans, the series has brought California and Boston, Language and surrealist, famous and scarcely published, Black Mountain and White Plains poets to East Broadway. This range comes not from a wish to please everyone, but from a habit of judging poets open-mindedly, one poem at a time, looking for "not just an œuvre or a personality, but a good poem."
"You can write political poems," says Edwin Frank, who does, "but you can't have politics as the excuse for poetry." If the Alliance Poets were to write a manifesto, it would probably forbid sugary egotism as a substitute for critical intelligence, sweep aside any complacency of the "poetic," and cancel the poetry boosterism that either casts poetry as a quaint endangered species to be patronized, or promotes a watered-down simulacrum (bad pop lyrics without the music) for the mainstream. McCord and Frank are also the publishers of Alef Books, intended to create a forum for new poetry. Alef's list ranges from a book-length Russian ode by llya Kutik to the forthcoming Machine Language by Melissa Monroe.
All three poets are in their thirties; have published both in Grand Street and Agni Review; none teach. Otherwise, the three have wildly varying interests: McCord (now in Pakistan) has translated poems from Hindi, Sanskrit, and Urdu; Frank is an expert on Poussin; Gustavson's poem, "Nervous Forces," inspired a recent multimedia dance performance in which he participated. They share an interest in both common and uncommon speech; a mastery of form that allows them to downplay it; and a discipline that prevents self-satisfaction, elitism, or preciousness from ever creeping in. Rarest of all is a seemingly effortless fusion of the intellectual and the sensual that makes the best work of the Alliance Poets some of the best new work of our time.
—Thomas Bolt
From Calypso Illogics
II.
Stick figure before
Desert Quonset, rays
Knife eastward evolving
 
Parables of discourse
Furioso and all
Rushlight quartered for
 
Convex latter stages
Of dehydration before
D(r)ownings of mirages.
 
V.
Turbulent face of
The breakwater exposed
To longest waves
 
Lost in microöxbows
Born of chance
Sockdolagers' endless initiatives,
 
Each molecule's stoic
Frolic dissipated by
Entropy midfumble.
 
VIII.
Fled the camelhairs'
Stringentest efforts the
Plicated pluvial scape
 
Swollen detail impossible
Under scrutiny wavering
Ever narrower raptures
 
Not to be
Restrained under phantoms
Argued onto fleet.
 
—Jeffrey Gustavson
For Georg Lukács
Observing the bricks
In a wall: how abandoned—
 
As in forsaken,
As in promiscuous too—
 
And how by virtue of that
They participate in
 
The lifeless
Form that they have
 
No other. But at dawn
Each brick, invested
 
With a bleak
Trapped brilliance, shines
 
With the fire of its making
Renewed, made real
 
In the determined form of its end.
"Hatred, too, can grant premeditation and vision."
Nobody Says
Nobody says, I turned my face
to the wall, seeing its changed
 
reflections passing
inconsequentially.
 
Somebody walks by in the street
taking her words away with her.
 
But my whole body is
one sentence
 
repeatedly
qualifying its own
 
inexistence:
the sun shines; snow falls.
 
Please, I said, you can have as many
others as you want.
 
But my green eyes, and the long black hair I tie
in a tight knot, my two
 
green eyes.
 
—Edwin Frank
Hypothetical
The day of someone's wedding,
Probably, walking through
The parking lot, pleased enough
With how things turned out, watching
 
The cuticle moon come over
The expressway ramp … and I take
You—fair as linen, dressed in black—
Up to the city. You tap
 
A finger on the dash,
Pleased with how things turn out,
But it's impossible to forget
This tilt, that look, the flash
Of your teeth, the wanting.
Leaving Town
Your feet go lightly by my door
And brick dust sticks faintly to their heels.
 
By that I will trace you.
I cannot have no news of you anymore.
Woman at a Frontier
Down from the train, she is shaking from the knees.
A truck on patrol rattles over the track.
The child swaddled tightly to her back
Cries softly as she pleads in Portuguese
 
To come to Comatipoort from Nkomati
A bland young borderguard has a dog led
From a chicken wire cage in the bakkie's bed,
And says to her, in Afrikaans, that he
 
Will not give her documents his stamp.
He calls the dog, the drags her by the shoulder
Out of the queue we're in. The truck pulls over.
As it moves away, the dog is in the cab,
 
The mother and her child in the flimsy cage.
The guard turns my passport to the photo page.
 
—Andy McCord
Thomas Bolt was awarded the 1993 Rome Prize for Literature by the American Academy of Arts and Letters. He has almost finished his novel …
Originally published in
Featuring interviews with Jasper Johns, Tobias Wolff, Laurie Simmons, Sapphire, Scott Elliott, Brenda Blethyn, Craig Lucas, Suzannah Lessard & Honor Moore, Peter Dreher, and Richard Einhorn.