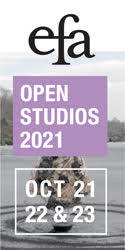 II.
I hear your voice: feel it folding into the mix,
igniting. Something
you said then,

in any case,
in any case that always comes to pass; comes and flourishes
like ivy, like a forest,
like luminous
sand.
* * *
What is it that upends my life under the lintel
of that voice?
What is so touching about its lacquered depths
and in the whispering
of its dark cascade?                    Water
of fluid light.          Water
of palimpsestic reliefs.

—That on the coasts the shadows might sprawl and dampen,
and across the watershed they might bloom. That in the water's golden net
shadows might disperse themselves like an ancestral offering
and there begin, and there deposit their seed.

That before the limitless umbrae,
where urns and rocks
settle, rain kindles
its own cadence.
     And so permits,
between sparks of light
and between the mirror's fine grains,
darkness to fall.
* * *
         Night is the place
         that illuminates memory.
It's an enormous structure built
over the sea. It's an unfolding
and a sequence.
Endless walkways extend over white pillars.
The open terraces shadow the waves,
and one turns inward and crosses
unfathomed realms.
Perception goes out, marking silhouettes,
footsteps go out, centering the vastness.
And night's shifting
profile goes pulling one thing toward another.
And its solidity, as we understand it,
infuses us with its clarity: which is space
interlaced with itself. We see
transparence in the walls, transparence in the thick,
restless waves and a happiness grazes us like an augury,
like the delicate and distinct fin
of a fish.
It's memory, the wind
guiding us through the night
into which its coolness
is fused: it goes hauling us with it,
goes sheathing us in its breath. And its delicate premise, its
buoyancy,
budges open those doors.
Balconies, rooms,
aromatic corridors.  Parlors
of inviolable and definitive placidity.    There,
among marvels recently gathered together,
below the imperturbable space, we recover, on all fours,
the look of the furniture,
its rounded complacency:      Everything
sheathes us then
in an intact
serenity.      Everything
protects and lifts us with blissful facility.
Hands, firm and friendly, grip us
and fling us into the air, into its astonishing, elusive, lubricity.
—Hands endearing
and thick. We are,
from new laughter,
from boisterous new rapture,
gifted with amplitude.

Everything
takes us in and centers us,
everything unfolds and inhabits us
beneath those tutelary
forests: Water
dripping; light
under the patio's intricate leaves.
* * *
Cedar, sandalwood,
mentholated eucalyptus.
We return there,
there we weave together our voices. And an unrestrainable
well-being, a concentrated plenitude
intoxicates us.
We are, among silhouettes, pure immensity.
We are its dazzling occasion.
And so we continue,
always circling that center,
always verging on that heat, that intact pith
of heaped-up tenderness, through the night without end,
through its indecipherable
passages.       So we come back:
through the place
that they have preserved here,
that they have undertaken here
for our sake.
* * *
Those, the dead, they watch us with their drowned eyes,
with their flamed-out hearts, and a bewilderment of children,
a desolate jolt startles us,
a private sadness.
Where?
Where did we leave behind that space?
And in their eyes, sharp and strange, we see
that same question:
Where? Where did we leave,
where did we leave behind that space?
 
III.
And it's in the young night, its clenched heart
where that jade is opened.
Where that garden flows out
and upends. It's in the living eyes
of the jaguar of the night:
One blink is the dream,
another is death singing
now so silkily.
And its cadenced voice is a young
mother's whisper.
Her voice touches the edge
and the volume of things. Touches the astonished
heart.
* * *
The eyes of a jaguar are leaves trembling in the wind.
Fire, the dazzling butterflies.
And her voice opens itself to a depth that can take in the earth,
to a depth and tender to recall: one that shelters,
that protects;      that now is born
among the shadows.
It's her ancestral song, a gentle cascade,
a window opened to shelves of sun.
Everything
was torched then:
the games, the bougainvillea, the igneous halos
of the blossoming tabachines.
Like a jaguar that, at night,
displaces itself among irises. Like jasmines
the wind enflames,
her words are touching: Her song flows out
and wakes us.
* * *
The twilight is a very thin line.
                             Red
fringing an animal
sepia.
Translated from the Spanish by Forrest Gander.
Forrest Gander's most recent books of translation are Firefly Under the Tongue: Selected Poems of Coral Bracho, forthcoming from New Directions, and, with Kent Johnson, The Night by Jaime Saenz, forthcoming from Princeton University Press.
Coral Bracho was born in Mexico City in 1951. Among her poetry books are El ser que va a morir, 1982 winner of Mexico's National Poetry award, La voluntad del ámbar (Era Edicions, 1998), and Ese espacio, ese jardín (That Space, That Garden, Era Edicions, 2004), which won a Best Book of the Year award. She has been a John Simon Guggenheim fellow for poetry.
Originally published in
Featuring interviews with Gabriel Orozco, Gronk, Virginia Fields, Margo Glantz, Salvador Plascencia, Jorge Hernandez, Cherrie Moraga, Doña Julia Julieta Casimiro, Alberto Kalach.