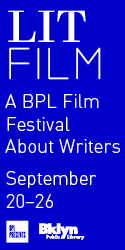 While some artists are now using "architectural objects" for their art, some architects are claiming "artistic objects"; Set Diagram, a collaboration between Terry Winters and Rem Koolhaas, attempts to highlight the unique roles of both architecture and painting, while at the same time achieving an integration of the two artistic disciplines.
The tradition of artists and architects collaborating has been troubled in recent times; however, this show harkens to another era, such as Villanueva's 1952–1953 Aula Magna (Auditorium), a collaboration with Alexander Calder—perhaps the most sublime 20th-century collaboration between a sculptor and architect.
Terry Winters's paintings, each measuring one yard by one meter, some horizontal and some vertical, achieve a poetic elegance in spite of the Cartesian quality to the installation. The paintings are placed end over end, emphasizing their modular character. The other half of the gallery is left bare, occupied by naked architecture. The tension between the paintings and the emptiness in this case favors the architecture. The paintings read like pages of a book, emphasizing the painterly process of an image captured.
The collaboration was guided by David Maupin's idea of juxtaposing paintings with an architect's sensibility. The result is a gallery that never looked more cohesive. The elegant interior of a SoHo building, the proportions, the rear skylight, the cast-iron Corinthian columns, make us aware of how barren the spaces in Chelsea seem by comparison.
Winters's 60 paintings are essays more in tune with the work he was doing ten years ago. There is a harmony to chaos, and Winters has spent much of his painting life replicating biological processes with creative ones. These paintings are delicate investigations in lyrical representation of the inner structure of natural form.
—Carlos Brillembourg
Set Diagram was on view at Lehmann Maupin this spring. A retrospective of Terry Winters's prints opens at the Metropolitan Museum of Art, New York in June.
Originally published in
Featuring interviews with Robert Mangold, Brian Tolle, Robert Pollard, Carl Phillips, Colson Whitehead, Kenneth Lonergan, and Guillermo Arriaga.