Terence Davies's A Quiet Passion by Tan Lin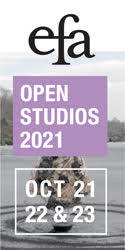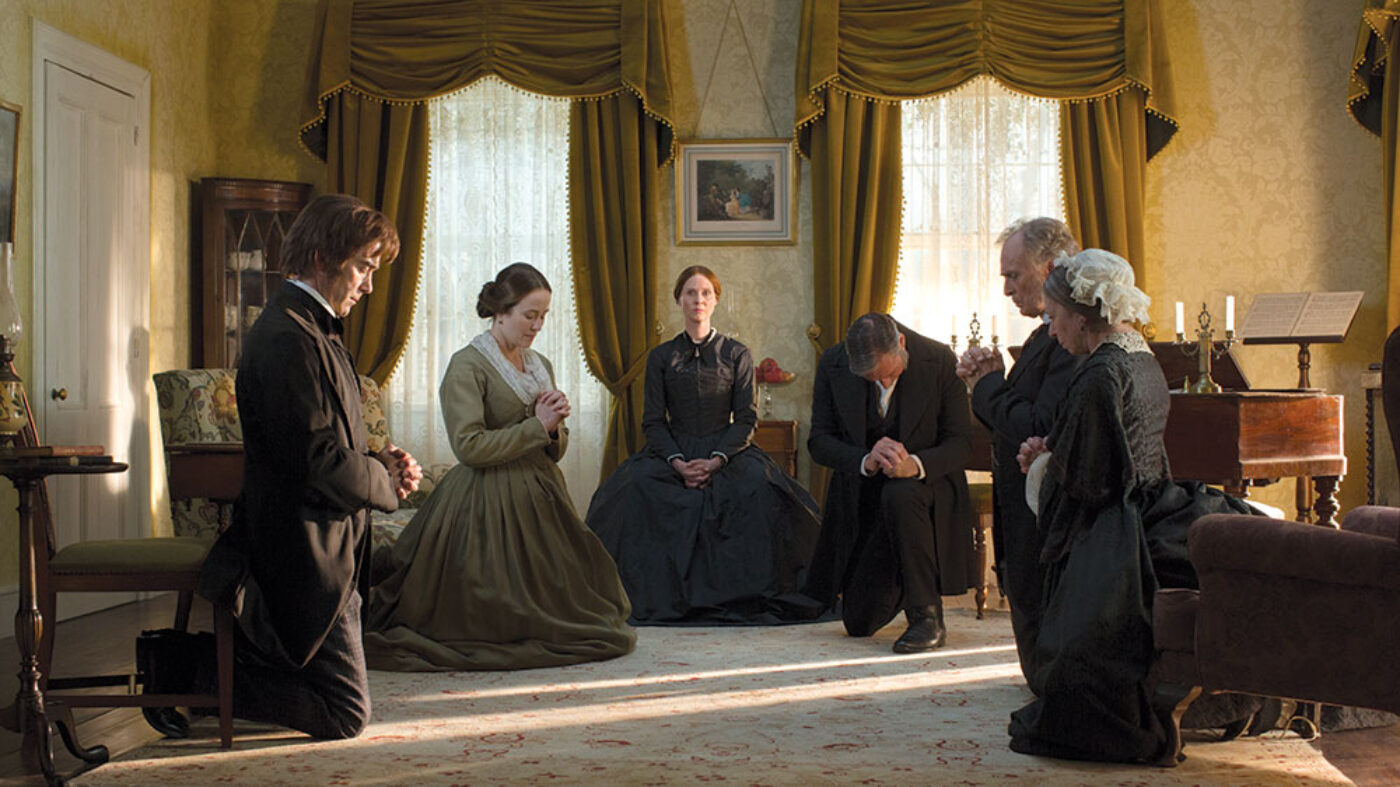 Music Box Films, 2016
A Quiet Passion, Terence Davies's biopic about the poet Emily Dickinson, faces a problem typical of movies seeking to recreate the life of a literary figure: how to accommodate film to language, and, in particular, to Dickinson's dense, elliptical, and unconventionally punctuated and often abstract poetry. Davies's film mines the hermetic elements of Dickinson's life and poetry. The film is a virtuosic chamber piece, shot mainly indoors under somber lighting, in Antwerp and at the Dickinson Homestead in Amherst, Massachusetts, where Emily lived with her sister, Lavinia, her brother, Austin, and her mother and father. The poet, as is well known, cared for her chronically ill mother and left Amherst only rarely. Beginning around 1867 Dickinson dressed herself in white and retreated to her bedroom at the top of the stairs. From there, she would greet her guests sight unseen, or behind a door, present in voice only.
Davies's A Quiet Passion stars Cynthia Nixon as the older "Belle of Amherst," and Nixon captures Dickinson's petulance, fiery rebellion, and anger at the constraining mores of the time. As for the poems, they are recited in voice-over by Nixon, and are cued to personal events, as well as to the abolitionist movement and the Civil War years, during which Dickinson wrote around half of her nearly 2,000 poems. The events the film dwells on have mainly to do with loss—her mother and father to death, and her friend Vryling Buffam to marriage. Dickinson's family was prominent: her grandfather founded Amherst College, and her father served as a congressman, and the poet's friends included literary critic Thomas Wentworth Higginson, as well as Samuel Bowles, the editor of the Springfield Republican who first published Dickinson's poems.
Dickinson's secluded life would not seem, initially, a promising subject for a movie, so Davies invokes another medium to transmute her life and work into film. That medium, no less magical than poetry, is the daguerreotype, whose notoriously long exposure times necessitated protracted sittings and reinforced the slow transmission and the immobility of emotions floating through the "Houses—Sealed so stately tight." The dour lugubriousness of life captured in a daguerreotype's mercury vapors is translated into unhurried, and deliberate camera pans that reveal the film's action within a domestic setting. Characters are often neatly framed by doors or by other architectural elements. In one excruciating scene, we look through a doorway into a bedroom with low ceilings as Emily's mother suffers a stroke and collapses on a bed. Because the moving camera eventually finds a character, this technique embalms people as object-like and corpse-like emblems in a still life, the domestic obverse to Eternity. Or, as Dickinson noted, "The Nerves sit ceremonious, like Tombs—"
Davies's film is a period piece portraying Dickinson's adult life, beginning with her year at the Mount Holyoke Female Seminary in 1847 and ending on her deathbed. Although it communicates the suffering inherent in her poetry, oddly, the film's methods reinforce the studied chamber-drama elements of Dickinson's life. The most egregious are the fastidious scenes of witty repartee between Dickinson and her sister or her friend Vryling. These starched episodes contrast sharply with the subdued voice-over of the poems, whose austerity would be hard to unpack even if recited more than once.
A Quiet Passion revives previous interpretations of Dickinson as the solitary and isolated poet, and seeks to set her poetry and life events in correspondence. This fussiness is disappointing; it foregrounds the studied theatricality of the relationship between art and life and ignores the more complicated parts of an existence that make Dickinson's poetry what it is and also what it is not. She was not just a recluse or a proto-advocate for women's rights. In spite of her seclusion, Dickinson could scarcely be said to lack a social life—one that was as thorny and perplexing to herself as it was to her acquaintances. It would have been a pleasure to hear of the friendships that Dickinson cultivated in her correspondence, particularly her late letters to Otis Lord, which are couched in a voice that receives scant attention in the film. No less interesting would be her engagement with the works of Emerson, prompted by an early mentor named Benjamin Newton, or her interest in botany, starting in her childhood. Of her relations to other family members, her niece Mattie remarked, "Aunt Emily stood for indulgence." In place of the film's set pieces of repartee dans le jardin, it might have been an indulgent pleasure to unearth the garden that Dickinson so assiduously tended until her death or the nosegays that Dickinson sent, often accompanied by poems, to the frequent visitors of the Homestead.
Tan Lin is the author of twelve books. His text-based video art has been screened at MoMA PS1, Yale Art Museum, the New Museum, and The Drawing Center.
Originally published in
Featuring interviews with Lynda Benglis, Roe Ethridge, Becca Blackwell, Antonio Campos, Robert Greene, Angie Keefer, Liz Magic Laser, Laura Kurgan, China Miéville, Michael Palmer, and Rosmarie Waldrop.