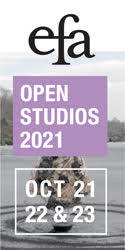 each is beautiful
a woman's life
makes it (that awareness)
through her touch

             descendants
of strict age
set against vanity

not secure in loveliness

a girl is born
like a little bird opening its wing
she lifts her face
in a down of feathers

a rose,
             opens its leaves
with such a natural care
that we give words for
petal deep
in the imagination
                               a word becomes
                               a bitter thing
                               or a word is
                               an imagination

tell our daughters they are
fragile as a bird
strong as the rose
deep as a word

and let them make
their own growing time
​
                           big with tenderness
 
From "Tell Our Daughters,'' Magdalene Syndrome Gazette; 31 New American Poets; I Hear My Sisters Saying.
Originally published in
Featuring interviews with Frances McDormand, A.M. Homes, Padgett Powell, Tina Girouard, William Pope. L, Butch Morris, Malcolm Morley, Jafar Panahi, and John Elderfield.