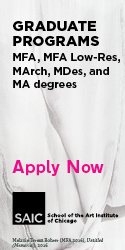 The live double album: an icon, a period piece. Its bombast is still with us, but not its excess (double CDs crimp sales), certainly not its raw aesthetics. Mid-'90s grunge had slicker production values than Cheap Trick's Live at Budokan of '78; lo-fi, the analog-primitive strain of contemporary songcraft, is handmade in living rooms self-consciously and with more than a little pathos. For a palpable connection to a cultural moment, though, the live double album rules. Of the first, seminal generation of New York punk, Television is the one that flared brightest and burned out fastest. That's the kind of mythologizing the live double album inspires. The Blow-Up (released on CD this year by its original label, after 17 years only on cassette) was recorded at CBGB in 1978. It was the year Sid made the six o'clock news for stabbing Nancy, Blondie had a disco hit, and Talking Heads was about to invent New Wave. Television imploded that year after its second record, guaranteeing a cult to tend its flame and pooh-pooh later efforts of its members. Punk, in other words, was over.
Listening to The Blow-Up in 1999 it's unclear what punk was, and unclear that its practitioners knew either. Do we need to know? Probably not, but I wonder about it obsessively. Tom Verlaine's and Richard Lloyd's guitar solos have a weird tendency to come before the verses, as well as between and during—punchy riffs scratching into juttering barrages of notes. Vocals come in and out of mic range. Billy Ficca's drums fall more than spitting distance behind the songs' tempo shifts. The tape picked up hiss and crackle, as well as some smart-ass playing Name that Tune. Was this a revolution, or the Stones on their worst-ever trip?
What's confusing here is that Television embodied the very quality punk harried to death: ambition. Verlaine believed he was capable of overloading the form (and the talents) of a bar band with symbolist poetry, the narrative forms of progressive rock, the pithy fury of the Ramones, the ecstasies of John Coltrane and Albert Ayler, the glitz of glam and romantic symphony. And, yes, writing catchy four-chord tunes that would make them stars. Four guys—they weren't kids by '78—in sexy torn shirts at a not-yet-famous hole-in-the-wall. They succeeded in large measure, and The Blow-Up is a phenomenonal piece of work. But is it lo-fi fetishism or just nostalgia to say that its copious failures make it one of the greatest rock and roll statements ever?
—David Krasnow
The Blow-Up was released on CD by Reachout International Records.
Originally published in
Featuring interviews with Errol Morris, Peggy Shaw, Laurie Anderson, Carlo Ginzburg, Raymond Pettibon, Judy Pfaff, Mellisa Marks, Edward Said, and Margaret Cezair-Thompson.