This special episode of Phoned-In features poems from issue #1 of the journal Telephone. Listen to 12 poets read their translations of a poem by Uljana Wolf and read an interview with editors Sharmila Cohen and Paul Legault.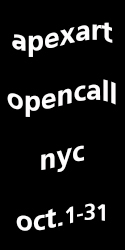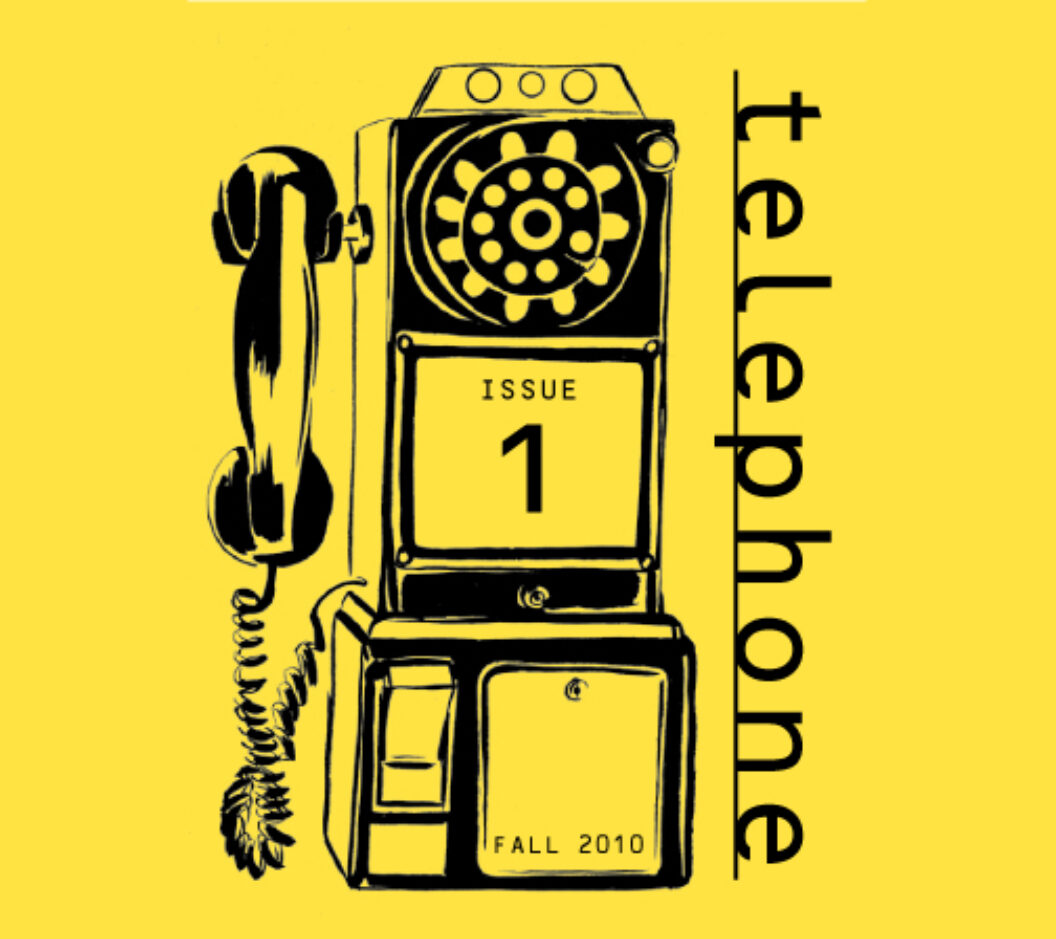 Luke Degnan What is Telephone and how did it start?
Sharmila Cohen & Paul Legault Telephone is a biannual experimental poetry translation journal. There's a spiel we've been sending around that describes it all, but basically it mimics the children's game where you whisper one phrase from person to person, changing it along the way. We start with a handful of poems from a foreign poet and then solicit other poets and translators (often regardless of their knowledge of the source language) to "translate" them however they see fit. The two of us started working together after a very productive brunch. At the time, Paul had just finished his English-to-English translations of the complete poems of Emily Dickinson; Sharmi had been studying German and was translating a lot of contemporary work. That common interest turned into Telephone. Actually, our brunch-mate Nick Sumida came up with name for the journal, and we took it from there. It's worth pointing out that another poetry journal called Telephone predates us, published by Marcella Durand, with the help of poets like Ron Padgett and Anne Waldman, among others. We didn't know that at the time, but it's nice to feel that we're operating in a tradition of small New York presses with an interest in experimental poetics. Brooklyn seems like the ideal place for us right now. In just the past year, journals like Maggy and SUPERMACHINE have been launched out of the scene here, and there's a lot of cross-pollination going on.
LD Can explain the idea behind Telephone #1? How did you wind up choosing Uljana Wolf?
SC & PL The first issue of Telephone seemed to come together on its own. Sharmi had been reading a lot of contemporary German poetry and approached Uljana Wolf to discuss a translation project. Soon after, Telephone was born, and it was the perfect venue to present Wolf's work. Her book, Falsche Freunde (kookbooks, 2009), and more specifically, the "dichtionary" section where the poems in Telephone come from, is obsessed with false cognates and celebrate the "untranslatable." Once the source text was confirmed, we set out to collect a group of poet/translators from a variety of backgrounds. Some of the contributors knew no German at all, others had a great deal of experience translating German poetry, some had never translated before. Within the realm of poetry, the rules of translation are extremely flexible. People have done everything ranging from Chapman's Homer to Zukofsky's homophonic reworking of Catullus, and yet all of these various modes fall under the same umbrella. With Telephone, we wanted to have a place to put these ideas in direct conversation with each other.
LD What are your plans for future issues?
SC & PL The plan is to feature a different language in each issue. For Issue #2, we're going to collaborate with Michelle Levy at the Elizabeth Foundation of the Arts, a nonprofit gallery based in Midtown Manhattan. She approached us with the idea of doing a translation-based exhibition that combines poetry with visual art and new media. The featured poet is to be Augusto de Campos, a founding father of the Concrete Poetry movement in Brazil. We're very excited to be working with him because he pioneered so many of the ideas that we are investigating with Telephone and the future exhibition. At the moment, there's a lot of discussion about planning an events series and expanding into a full-on press—Telephone Books. We recently caught wind that Uljana's entire Falsche Freunde collection is being translated by Susan Bernofsky, one of our contributors, and is to be released by Ugly Duckling Presse. It's very exciting for us to see more of Uljana's work becoming available in the States and we hope to be able to promote foreign writing in that way in the future.
Please visit www.telephonejournal.org to purchase a copy of Telephone: Issue 1.
Luke Degnan is an audio engineer, a poet, and a musician. He has received countless accolades from highly respected institutions.