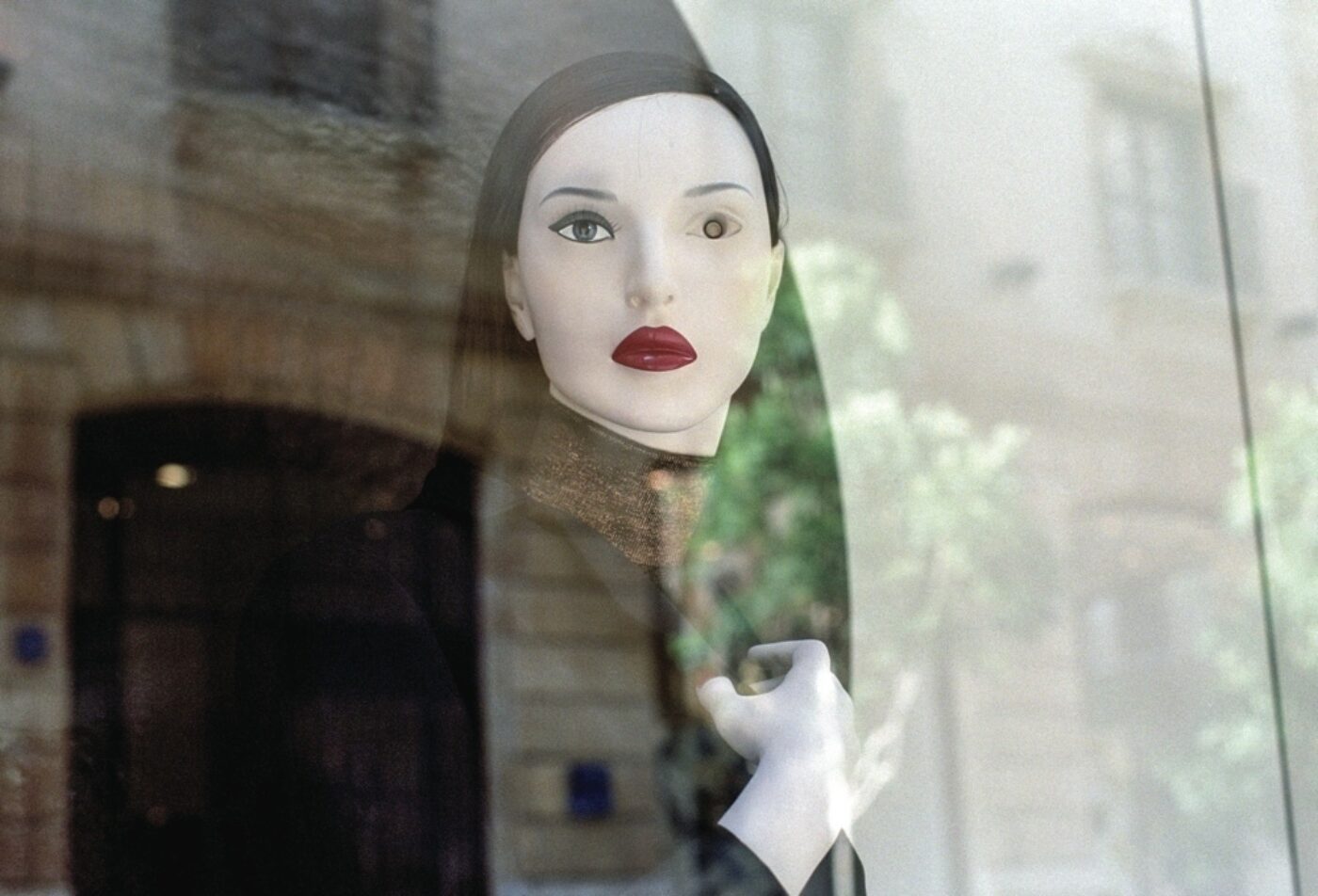 (Random House, 2017)
Nearly halfway through Teju Cole's Blind Spot is a photograph of a modern, spare hotel room: white-sheeted bed, folded duvet, red laminate wall. The pillows have been theatrically plumped around a central furrow—rendered, presumably, by the brisk downstroke of a housekeeper's forearm—that thrusts the corners upward into twin spires. A wash of sunlight transfigures these pinnacles into a forbidding alpine range, arrayed in sharply peaked shadows on the adjacent wall.
Cole has primed the viewer to quickly perceive this latent minatory landscape by threading multiple shots of mountains throughout the preceding hundred-odd pages; they appear, too, in the text accompanying the image, in which Cole writes of "hiking in a foreign country with a friend" and hearing a "sharp yelp" behind him on the mountainside, only to discover that his companion had fallen off a cliff. "I gasped in disbelief, but no, this was real. Sudden, shocking, and real." But then a reprieve arrives, for Cole reveals the story to be a dream: "Unfamiliar pillows in a too dry room. Bad night."
This spread (photo on the right side, prose on the left—the basic compositional dyad that constitutes much of the book) distills many of Blind Spot's through-lines—global peregrination, encounters with physical and social landscapes, traces of past or present misfortune. Following loosely in the tradition of the book-length photo-essay yoking images to text in a documentary mode, Cole has gently torqued this form: in contrast to the divided labor of such hallowed twentieth-century photographer/writer pairs as Margaret Bourke-White and Erskine Caldwell or Walker Evans and James Agee, Cole alone has harnessed word and image to chronicle a vision of worldly disorder and occasional grace, as seen through reflective puddles, cloudy mirrors, draped structures, and a very occasional human figure. And it is not quite accurate to classify Blind Spot within a documentary tradition, for though we are meant to understand the texts that accompany his photographs as a kind of nonfiction, they do not relay facts of a strictly anthropological or social variety, instead offering chimerical reflections and quasi-parables that weave together Dürer, Tarkovsky, Black Lives Matter, mirror neurons, and Oedipus alongside photos taken in the Congo, Alabama, Indonesia, Italy, and beyond.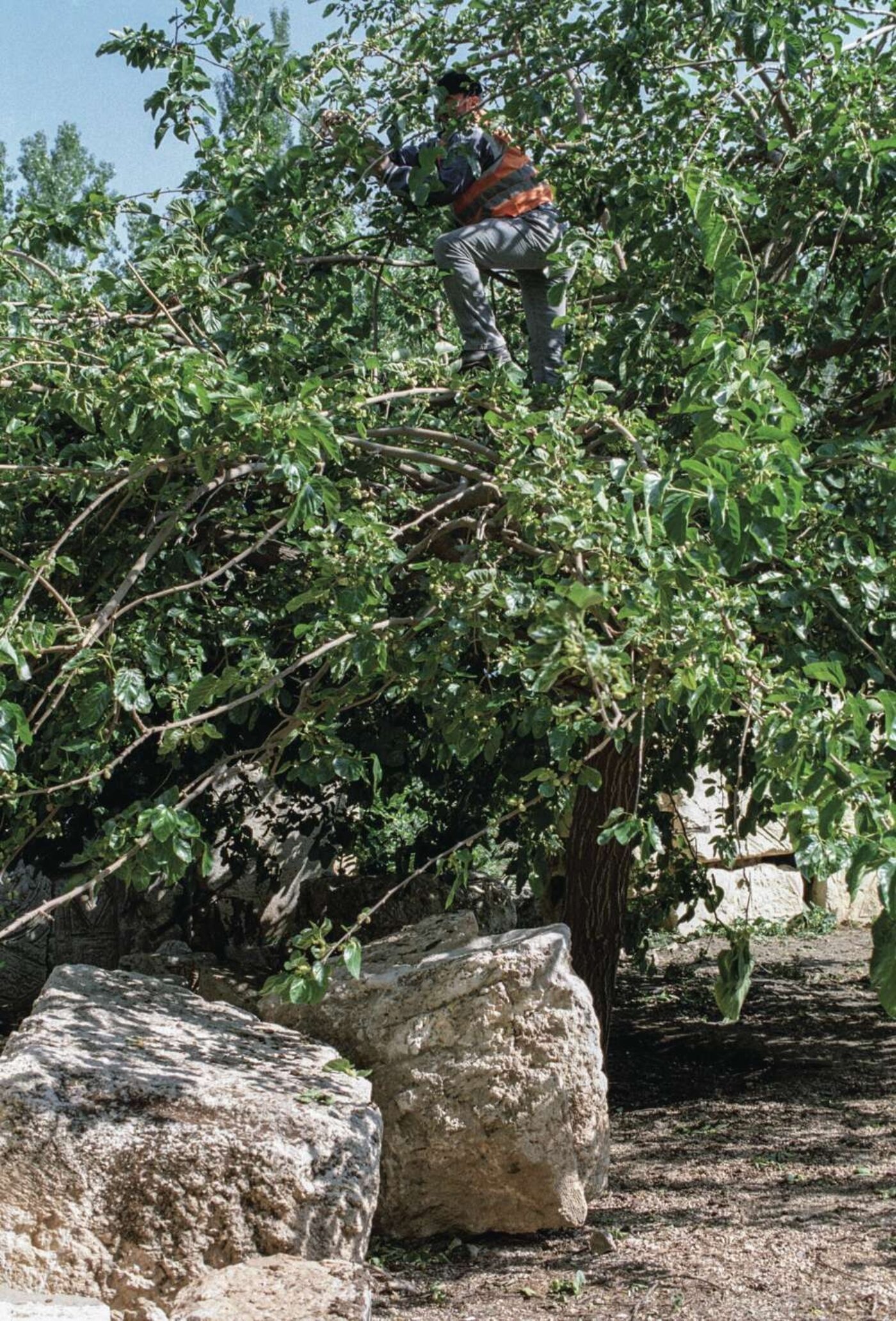 Blind Spot's cross-genre status extends to its objecthood: it sits restively between the material design schemes of the museum catalog, trade hardcover, and artist's book, featuring coated pages and a tipped-in cover image—signaling the lavishness of an expansive art publication—but the dimensions of a typical hardback, which mandate that the images appear at roughly postcard size, diminishing their subtleties. That this book provokes something of a category error is only notable to the extent that it underscores a more central haziness in the work: an absence of strong political or aesthetic particularity. Distinct from, say, a fellow photographer-theorist like Victor Burgin, whose book Some Cities pairs Burgin's images with his explicitly leftist writings, Cole frequently expresses his politics—which recur throughout his prose—in mild humanist commonplaces. And unlike the images of those twentieth-century street photographers who elevated banality to a kind of symbolic apotheosis of contemporary life, Cole's muted compositions often don't compel as standalone pictures. The MoMA curator John Szarkowski—whose writing Cole cites as an influence on Blind Spot—once observed that many of the best photographers "served the art in secret, while pretending to be gatherers of merely forensic evidence." Those two ambitions are no longer mutually exclusive, but Cole's book seems pendent between them, its aims as veiled as the many shrouded subjects in his pictures.
Claire Lehmann is an artist and writer living in New York. She is coauthor of Artists Who Make Books, forthcoming from Phaidon/PPP.
Originally published in
Featuring interviews with Amit Dutta, Lisa Sanditz, Nina Katchadourian, Anoka Faruqee, Michelle Grabner, Suzanne Bocanegra, Adrienne Truscott, Marcus Steinweg, Mike Wallace, and Lucy Ives.