Susie DeFord talks to Damian Rogers about her writing.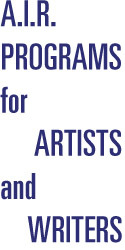 I encountered Damian Rogers for the first time at this year's US Poets in Mexico workshop. She was walking around Mérida, Mexico, frazzled, trying to track down her luggage that had been lost by the airline she'd flown in on a few days earlier. Despite her lack of possessions in a strange city, she made smart-ass remarks with me in the van to Chichen Itza and talked poetry and music. Roger's first poetry collection Paper Radio (ECW, 2009) illustrates her this ability to adapt in various situations. From high school to adulthood, Detroit to Canada, Rogers' poems hum with intelligent frenzy just beneath the surface of the everyday.
Damian Rogers was born and raised in suburban Detroit and now lives in Toronto. Her poems have appeared in US and Canadian magazines such as Brick, The Walrus, MoonLit, and Salt Hill. Rogers has edited at Poetry Magazine, Drag City Records, CosmoGIRL!, and Toronto's Eye Weekly and was curator of the live literary magazine reading series Pontiac Quarterly. Rogers earned her MFA from Bennington College and currently works for the Griffin Trust for Excellence in Poetry.
Susie DeFord Paper Radio has a teen angst vibe with poems like Honour Roll student drunk at Pep Rally and Hamilton Elementary. Will you tell us a bit about yourself as a teenager and how those years lead you to poetry?
Damian Rogers The feeling I remember most strongly is that I was a little in awe and envious of all of the cliques. The cheerleaders in my grade were stoner girls from the good side of town, and I admired their louche confidence and semi-dismissive attitude about the privileged role they were playing. I loved watching the punk kids with their cotton-candy hair cluster together at their block of lockers that were as close to the exit as they could possibly be. And the burnouts seemed so tough, like they had nothing to lose — the kind of teenagers who would go to math class on acid. I remember very clearly a friend's boyfriend getting angry at the fact that one day I was wearing torn jeans, moccasins, and a pea coat. His general beef was that I should pick whether I wanted to be a punk, a hippie, or a preppie; he thought trying to be all three at once made me look like a loser. I had no sense of how to unify the different aesthetics that appealed to me — it wasn't until I was older that I figured out how to integrate multiple sources into my own style.
It occurs to me that I could also be talking about my writing with that last sentence.
SD There's a section of your book called "Dreams of the Last Shaker". The Shakers were a New England religious group similar to the Quakers. Your work has a feminist/ music-loving streak to it, as does this religion. Were these the reasons you related to and decided to write about the Shakers?
DR My interest in the Shakers has a lot to do with my grandmother's influence on me, since she was reading about them when I was a kid. The way I understood it then was that they died out because they practiced celibacy and this really spooked me. Years later, when I read about them on my own, I was attracted to their doomed Utopian impulses and how all that sublimated sexual energy came out in highly creative, inventive, and ecstatic activity.
Dan Graham called Rock My Religion that connects the Shakers and other American anti-establishment religious movements to the development of rock and roll. It makes perfect sense to me.
SDYou grew up in suburban Detroit and now live in Toronto. How does place factor into your work? Besides health insurance, what are some of the differences you've found between being an American and Canadian citizen?
DR I've moved around a lot. I attended three colleges within my four years as an undergraduate and then I moved to London, Chicago, and New York before settling down in Toronto about seven years ago. I've always been searching for a place that feels comfortable. In one sense I have found that place where I am; in another sense, I have come to accept that the ideal place does not exist.
Trying to identify the cultural differences between the US and Canada — which are very real, though subtle and slippery — is tricky business. Trying to speak about them is trickier still. After Bush came to power, I was one of many liberal-leaning Americans who threatened to move to Canada, but I had no idea what I was getting into when I actually went ahead and did it. It's changed me pretty profoundly, and in much deeper ways than the fact that I wanted Canada to win the gold for hockey in the Olympics.
The longer I live here, the more fascinating I find it —the land, the character, the mix of cultures. Still, I do end up defending the US to those who would write off the whole country as ignorant, xenophobic, healthcare-hating, war-mongering assholes. It'll be interesting to see what happens between the two countries in coming years.
SD In an interview on Open Book Toronto you said, "my mother gave me Ferlinghetti's Coney Island of the Mind when I was 12 (and I loved it so much I did an oral report on him in 8th grade)." You also said your grandmother read you Kipling's Just So Stories over and over again. How do you think your family influenced you to be a poet?
DR I think my family unconsciously raised me to be a poet. My grandmother wrote and recited poetry and had come close, so the legend goes, to getting a poem published. No one in the family really had a sense of how someone went about becoming a professional writer, but I was raised in a very intellectually open environment and I was encouraged to be imaginative. They placed a great deal of emphasis on the importance of language and visual art and much less emphasis on the importance of chasing social or financial status. I was expected to get good grades and go to a decent college, but no one seemed too concerned about what exactly I was going to do for a living. I was given a great deal of freedom in this way. It took me a while to find the discipline and confidence to commit to the idea of a career, but I don't remember a time when I didn't want to write. Before I learned cursive in school, I used to fill pages with meaningless loops, imitating my grandmother's inscrutable notebook scrawls.
SD You were Arts Editor for Toronto's Eye Weekly and founder of the live literary magazine Pontiac Quarterly. How did you come to work on these and did editing influence your own work? What made you decide to move on from these posts?
DR I've done a lot of editing in various posts and every job I've had has helped my writing in one way or another. My resume is very strange, since I've hopped around. I was the assistant editor at Poetry Magazine in Chicago (before they received the millions from Ruth Lilly) for about three years at the end of the 1990s. I also did some freelance book editing for Drag City Records at this time, working at length with the eccentric and wildly gifted guitar player John Fahey on his first collection of short stories. Then in 2000, I moved to New York and was the copy chief at CosmoGIRL! Magazine for a couple years.
Working as the arts editor at Eye Weekly was a great job to land when I moved to Canada, because it gave me a crash course in the Toronto arts scene and taught me to write to deadline. It was stressful, since I was on what they call "a steep learning curve" at the office while simultaneously pursuing an MFA in poetry from Bennington's low-residency program. Then I started Pontiac Quarterly, as you mentioned, a reading series that I styled as a live magazine. My head nearly exploded, but I think I needed to be overextended in order to trick myself into taking big risks. Running Pontiac gave me a lot of insight into how writing communities function and it was also my first real experience performing in front of an audience. I made a lot of mistakes, but I survived. I quit Pontiac after a couple years, because I felt like it ran its course as an experiment. I quit Eye after five years, because it became impossible to hold that job and concentrate fully on poetry.
SD In an October 2009 National Post interview you said you were working on some musical collaborations, new poems, and a novel. How's all that going and can you tell us more about it?
DR I'm realizing that the problem with talking about plans is that they often change. I got a new job recently — I'm working for the Griffin Trust for Excellence in Poetry, a non-profit organization that promotes poetry internationally, most notably through the Griffin Poetry Prize — and so I've shelved the novel idea for the time being.
I have been working on new poems and musical collaborations, but I'm afraid I shouldn't talk too much about them until they've had the chance to develop more. It's too early to say what I'm up to, but I'm really enjoying the process of figuring it out.
Paper Radio is now available from ECW.