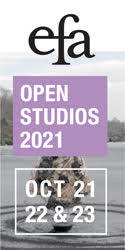 Taylor Mead The last people I did a nude thing for were John Lennon and Yoko Ono, It was a film called Up Your Legs Forever—and all these celebrities—there were 50 of the most famous people in NY—all these people came out with robes up to here, you know—I just walked out of the dressing room across this big space they had, just totally nude, and Yoko died laughing and everyone else—I just stood there naked. Then they did the camera up the legs.
Alf Young And that was a pan up the legs for each person?
TM Yes, precious.
AY That sounds like Yoko.
Jon Leon I know who was in charge in those days.
TM Oh, we're going to interview me while I'm posing or what?
JL If you're cold, we brought down a sheet, possibly …
TM No.
JL Good, we didn't think you wanted it. Anyway, Taylor, you look great with your clothes off.
TM Yeah, but my stomach is gonna sort of go way out from drinking this champagne. We've decided on the pose. I think. I don't want to do it again. Was that it?
AY No, but …
JL No, it's gotta be something unnatural, doesn't it?
AY Like this more wasn't it? Not quite it, but—They're all O.K. you know.
JL But I think it's gonna be hard to hold his hand up in the air, c'mon, give him a break …
AY Yes it will be—
TM Well, shall I do this again?
JL NO, no—
TM Oh, but I want to.
JL If you want to Taylor—I'm just saying there is no sense in making it uncomfortable for yourself. Find a nice comfortable …
TM Let's see, I'm always strangling myself …
JL When you were in France nude, how did it feel at the time?
TM There was a party at Victor Hugo's—I mean Victor—who was the famous bandmaster from America? Victor—anyway, we were at Victor's house—if you can imagine a bankers house and I may just have been giddy. And I took my clothes off which actually hadn't been done since Isadora Duncan had done it 20–30 years before or something like that. Hadn't been done for the last 20 years in America. It was fun. But then I did it in Greece when there was still a King. And that was a very good entrance. I did it to Mickey Mouse in a very middle-class cafe with the guitars playing.
JL What did the Greeks do?
TM The Greeks loved it, and they went around and shut all the shutters on the restaurant, because like nudity in Greece was, you know, 10 years or something like that. The guitar playing was so entrancing. It was like snake music for a cobra. I just couldn't help it, you know? The whole nude thing and all middle-class Greeks and everything and then it was all over.
Then I went back there a week or two later, saying "I'm not going to dance nude whatever I do and the moment I walked in the door, the guitar started this kind of stuff they do when …
JL When the star walks in.
TM When the star walks in—Jessica Tandy—Spanish dancer—so the guitar starts and they starred closing the shutters, so I didn't want to then. That's why I had to give up that restaurant. Are you recording this?
JL Yeah, we are.
TM I remember the last days of Fire Island.
JL When was that?
TM When gay people were making really not only nude—but making love at high noon on the beach.
JL Well, that was mainly exhibitionism.
TM Well, one can get stoned.
JL Well, you don't have to do it on the beach. You could at least go behind a bush.
TM Maybe you think you are a bush.
JL I remember one beach that was as nude called … Anyway, it was in Martha's Vineyard. People would come up and they would walk up to your area, you know, sort of stopped to stick their neck out and then peered down.
TM Oh yeah—
JL It was so funny. Oh my God. We were all on acid. That was some beach.
JL There were two little lines down the middle of your eye that I was seeing thru the screen. The lines are on the outside, so it's like you're just this amazing devil—My God!
AY Let's talk about—
JL Whether or not you can be kind of an outside crazy person and still be accepted by society.
TM I'm not accepted by society. My brother didn't invite me to his wedding.
JL Do you think you are ever going to be? I don't think I am.
TM Well as that SF paper said last year, "Taylor Mead is the quintessential outsider." I told that to a group of gay people and they haven't spoken to me since.
JL I feel you fit in anywhere because of that. I mean how else do you fit in?
TM Or the whore of babylon. I don't know which I want to be. We could quote Tennessee Williams on this part too. "All art is a scandal. Life tries to be. Taylor Mead succeeds, I come close."
Originally published in
Edouard Roditi by Bradford Morrow, Taylor Meadeby Alf Young, art by Elizabeth Murray, Ellen Phelan, Pat Steir, and more.