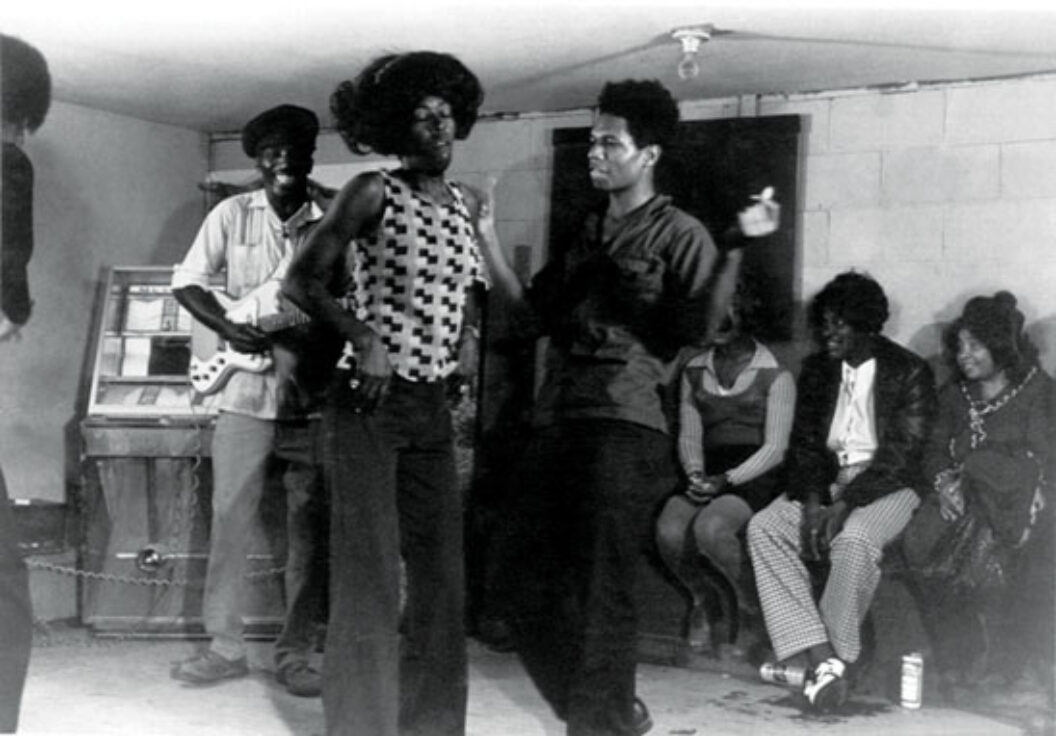 Like many of the musicians, scholars, carnies and flaneurs that inspired him, Gustavo "Tav" Falco is a Southern provacateur grifting his audience with the ol' song-and-dance act before shuffling out the back door with a wink and a nod. His historico-musico revue, The Unapproachable Panther Burns, originated in 1979 at the nadir of Memphis's postmodern, post-Beale, post-Sun, post-Stax era, when the Mississippi town had seemingly disappeared from the cultural map and shriveled into an obsolescent landmark. Only groups like the Dixie Flyers, The Hot Dogs, Mud Boy and the Neutrons, Big Star, and Panther Burns were intent to keep the fires burning with or without commercial success, and their contribution to experimental pop music, dirty rock 'n' roll and the blues revival have been incalculable.
Falco spent his formative years in the country between Gurdon and Whelen Springs, Arkansas, before landing in Memphis in the late 1960s. Founding the art-action group TeleVista in which he worked alongside arch provacateur, Randall Lyon—both under the tutelage of famed photographer William Eggleston—Falco spent the next decade filming and photographing the city's legendary cadre of blues, rockabilly, and country musicians, expanding his lens to the outer realms of the Mississippi hill country and the Delta. In his travels he documented Sam Phillips, R. L. Burnside, Charlie Feathers, James Carr, Cordell Jackson, and Jessie Mae Hemphill to name but a few. Throughout his thirty-year career in photography, video, film and music, Falco has merged the grainy portraiture of a gonzo documentarian with the spellbinding mythos of a backwoods raconteur. None is more illustrative of this raison d'etre than the band he founded with fellow musician and Memphian enfant terrible Alex Chilton—The Unapproachable Panther Burns. A reference to an ol' Mississippi tall tale, Panther Burn was a large 19th century plantation outside of Greenville where legend had it a malcontented panther stalked and terrorized the local population until it was corralled into a cane break and set aflame. According to witnesses, the screams coming from the panther were an unholy amalgam of animal lust and divine transubstantiation, which continue to curse the plantation.
I began corresponding with Tav—who now lives in Vienna—in the summer of 2005 shortly before my first excursion to Memphis to begin research for my own book. Since then, we have discussed, debated and pontificated on every topic from the history of the blues to Louis Feuillade's silent serials; from screen sirens of the Italian New Wave to the traditions of Knecht Ruprecht and Krampus.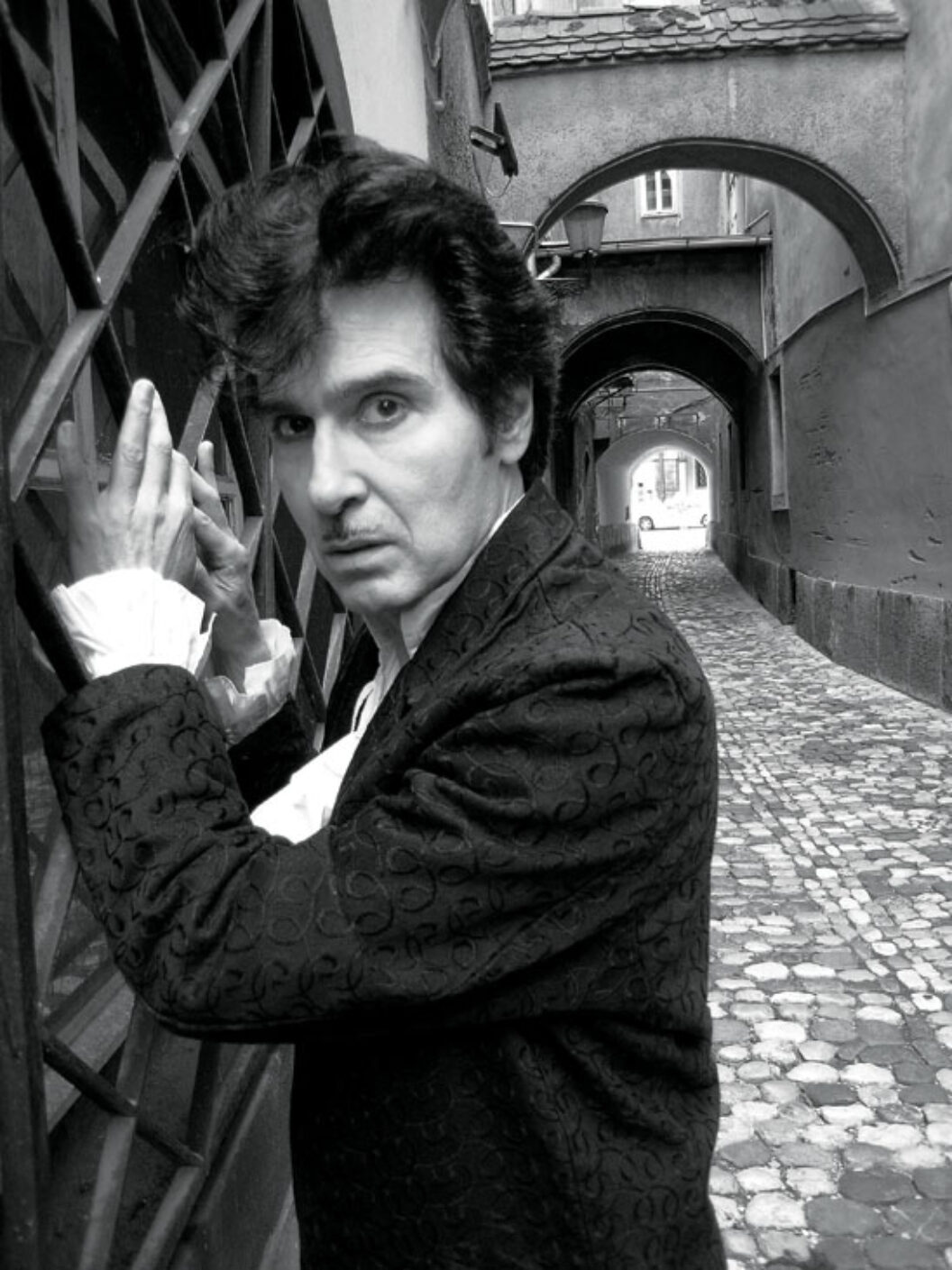 Erik Morse Your work in Panther Burns makes aesthetic connections musically and stylistically between the raucous traditions of the Deep South and the sophisticated traditions of European art and literature. As a musical and cultural historian in your own right, from where do you think the histories of blues and hillbilly music merge with European and Gothic traditions? It really does seem to be everywhere in 20th century American music, from the paradigm of Robert Johnson meeting the Devil at the crossroads to the murder ballads of Hasil Adkins to the skulls and coffins of Screamin' Jay Hawkins.
Tav Falco Once there was a notion afoot that America was an extension of Europe. As in most such aphoristic statements there is a particle of truth in it. More than other Americans, Southerners, culminating with New Orleans, seem more connected, consciously or unconsciously, to European legacies. The lineages are there to be traced and ruminated over…the persecutions, the migrations, the witch-hunts, the hangings, the burnings, the exaltations, the apostasies, the betrayals, the avarice, the enslavements. More recently in the last century, further sinister and distorted evocations from devastated lands in Europe entered our consciousness in the shadowed form of Expressionism. Burying-ground ballads, hellhound blues, ghostly military waltzes, vigilante gavottes were played by Southerners who picked up European instruments and pressed them into the service of music and song that was reflective of parallel events, and of a spiritual nature shared with their European ancestors and brethren.
EM A journalist once said something to the effect of "Tav Falco was postmodern before postmodern was cool…" While Panther Burns was steeped in the tradition of the blues, the band went beyond mere revisionism, reinventing obscure songs of the past rather than simply performing old classics—
TF This is the literal part of our mission and how we approach it.
EM Also much of your music has its own sonic palette, using heavy feedback and distortion, synthesizers, and incorporating other kinds of exotica. I'm interested in this lineage of influences which contributed to the experimental-meets-traditional blues of the music. Musicians like Booker T. and the MGs, Ray Charles, and Otis Redding were a focal inspiration on '60s bands like the Velvet Underground, the Stooges, and the MC5, who also fused elements of the European avant-garde. So once again there is this interplay between the European and southern American traditions…
TF In the '60s, one could not help being exposed to everything at once. Histories and glyphs from the European avant-garde overlaid with strains of gypsy violins and Transylvanian harpsichords and with gradients of the Italian Futurists' noise-generating devices were laid out side by side with country blues traditions, hillbilly hollers, and motorcycle exhausts.
EM You've mentioned Artaud in your past as a particular inspiration.
TF Artaud certainly had a profound impact on my thinking. When I first saw the Cramps on stage, I was sure that I recognized the significance and a contemporary manifestation of Artaud's Theater of Cruelty…for this is a multifaceted theater beyond hardcore. There must be lyricism, eroticism, Dionysian upheaval and thrashing, masks, and the forked tongues of vipers. This theater is further embodied in our era by groups such as Throbbing Gristle and Fura dels Baus in Spain. Panther Burns, however, are not consciously or unconsciously adherents of the Theater of Cruelty.
EM Might you compare, say, the monologues of Artaud with the pop records of Hasil Atkins, Johnny Ace, James Carr, etcetera?
TF How far the avant-gardists' influence may have extended, outside of France and Spain, and the narrow strata of those who explore the extremes of theater and poetry, to equally marginal Southern musicians and bluesmen is difficult to imagine. Perhaps one can compare the rants of Hasil Adkins in some sort of Artaudian context, but the nature of most of these Southern musicians and bluesmen was essentially agrarian. As disenfranchised as they were, however mistreated they became, as much as their tolerances warped once transplanted to the cities, whatever complexities, anxieties, and uncertainties they underwent, they all possessed a thread to an inner peace, an inner clear spot or memory of it; a pastoral numinous beatific oneness that infused the lives of those who lived or had once lived in the country. The poetry they created, however dark or haunted, was always composed as a measure of their inherent connection to universal mysteries, but expressed in compelling everyday barnyard terms and metaphors. Whereas the awareness of Bataille, Genet, and Artaud was self-conscious, erudite, spewing, disassociated, psychoanalytic, subversive—involving a perception of the so-called natural order of things from an inverted, convoluted and irrationally angular view…as Bataille's vision of his syphilitic father's sightless eyes transforming into eggs as he was straining to piss.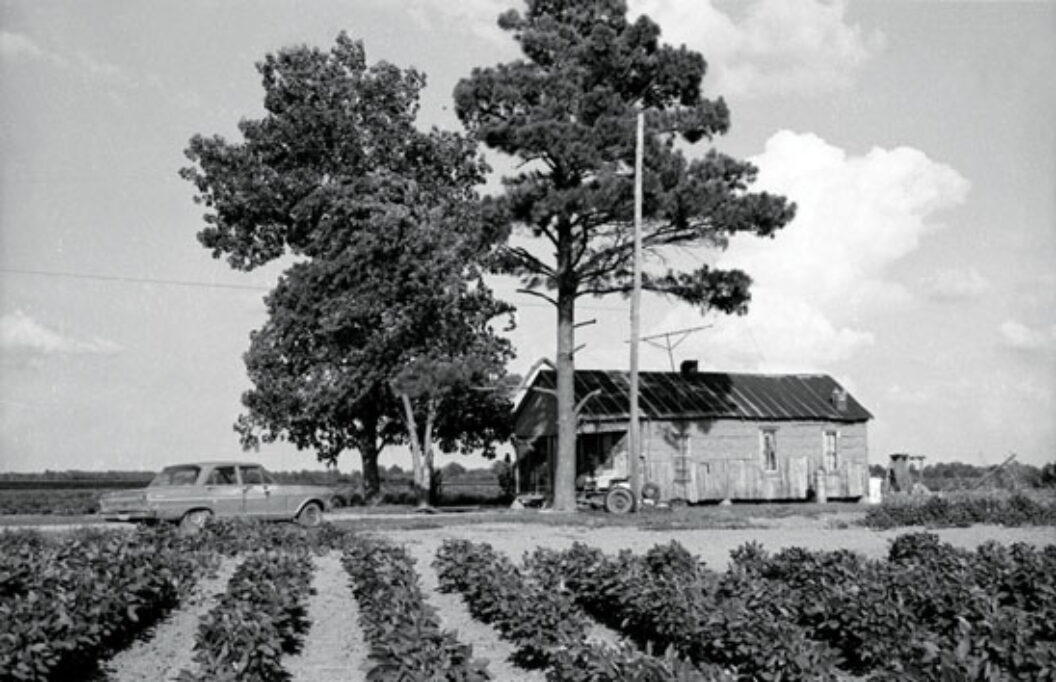 EM I understand you collaborated with Charlie Feathers on some projects in the '80s. How exactly did you come to work with him?
TF When I first laid eyes on Charlie Feathers it was behind the lens of the TeleVista video camera. Before long I was hanging out at his house—a tiny brick structure on the outskirts of Memphis with an old Chevy that didn't run parked in the weeds out front. Many mornings I'd find Charlie sitting up in his front room chain-smoking Viceroys, alone with a big pan of cat-head biscuits Rosemary had freshly baked before she trundled off to the factory. With the utmost enthusiasm Charlie would play songs for me on an antiquated eight-track tape cartridge player of the type that was once installed in automobiles. During this time he was occasionally driving a dump truck for a gravel company, and at night he was spending his money gambling in shuffle board games on Lamar Avenue at the Rebel Inn Motel and Tavern. Finally Charlie's legs gave out due to advanced diabetes, and he pretty much stayed home except for the occasional shuffle board tournaments or a trip to Bad Bob's Vapors Club to watch his son Bubba playing guitar in the house band.
EM What is your opinion of his role at Sun Records? There's been so much mythologizing on his central importance to the whole scene—
TF By the time I met Charlie he was already being ridiculed as a quack by the professional music establishment in Memphis due to his outspoken behavior on stage denouncing sound technicians and musicians as well. Point is: Charlie knew exactly the sound he was after, and he knew just how brilliant he could sound when the conditions were right. After all, when a flatcar load of PA equipment and technologically encumbered amplification gear was stacked up on stage, and trained engineers were darting around like smug laboratory technicians, why couldn't they produce a simple effect like a pleasing echo? Charlie was stone country—not in the least educated—and he was hotheaded, afraid of nothing and nobody. When he came out on stage he invariably captured the audience on the very first note and held them in the palm of his hand till the finish with sparks of charisma shooting out of his body 90 miles in all directions. He never played loudly, but his voice had the vocal power and range of Pavarotti. The only sense of intimidation that he ever felt, I think, was connected to his relationship with Sam Phillips. Charlie was among the first white artists to be recorded at Sun before Johnny Cash and Elvis were recording albums and performing successfully on stage working out of a genre and synthesis so innovative that there was not even a name for it. Charlie rightfully felt responsible for this new form that became known as rockabilly. This was his notion of combining hillbilly mountain music with cotton-patch country blues; the kind of blues that he grew up with as played by and shared with his lifelong friend, the honky-tonk bluesman, Junior Kimbrough. Eventually, Charlie had to leave Memphis to record his music in Cincinnati, and he always confided that Memphis was a seething den of cutthroats.
EM I am fascinated by the style and image of the studio musician as a kind of alchemist sitting in his laboratory channeling unknown forces through various alembics….
TF The image of the artist or musician as alchemist is utterly fascinating for me as well. Music—an unseen force—magic, the occult, and alchemy all seem to be interconnected. One cannot deny that the spell of music is mysterious. The first thing I do when go onstage is cast a spell. Then people surrender to our rhythms and dance without inhibition, and go home thinking about it the next day. Casting a spell in the crucible of a recording studio is another matter.
EM But in their time alchemists were feared as magicians and occultists—in the same way, certain musicians who played bagpipes, the hurdy gurdy, and other drone instruments were executed for invoking evil spirits. Do you see a connection between the status of the noise musician and, say, the Outlaw or the Witch or the Alchemist?
TF In Venice one day I saw a strange man in the shadows of a portico playing bagpipes constructed with white flour sacks and long pitch pipes; he drove part of the instrument with an extended foot pedal. The Italians were captivated by the atmospheric droning he was generating, as was I. He was not entertaining with his deadpan grinding as much he was saturating us with ancient, penetrating, and ominously wheezing tonalities that could not be easily forgotten or dismissed. In our work I have witnessed Panther Burns polarize audiences—those reaching out in ecstatic embrace side by side with others spewing howls of contempt and derision. An overt, but no less subliminal reaction as that generated by the bagpipe player.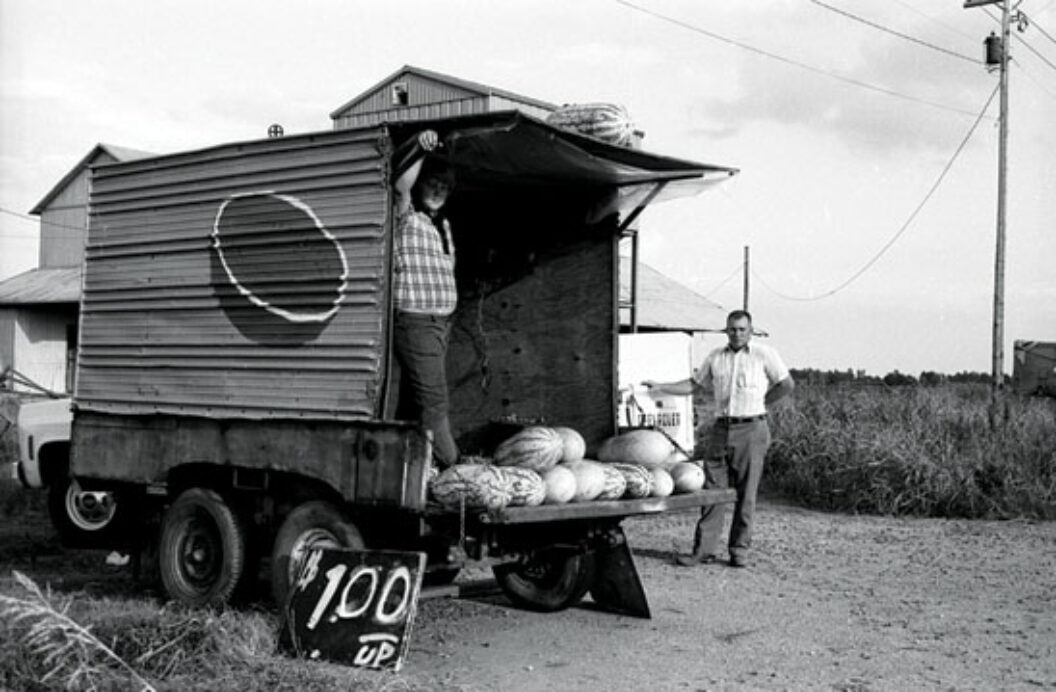 EM You've mentioned your connections with female rockabilly and blues musicians like Jessie Mae Hemphill, Cordell Jackson, and Memphis Minnie. However, the contribution of women, and, in a larger sense, the feminine mystique seems scarce in the rough 'n' tumble world of rockabilly—
TF Jesse Mae Hemphill and Memphis Minnie were country-blues artists. Cordell Jackson was more of a rock 'n' roll player than rockabilly. Yet she was one of the noisiest, most spontaneous thrashers of an electric guitar (a red Hagstrom) that I have seen on stage anywhere of any gender. Extraordinary. She attacked the guitar like a field hand driving a post hole, while her femininity remained intact and uncompromised.
EM You started your career as a film documentarian in an art-action group called TeleVista, traveling around the South in search of blues and country figures before deciding to pick up the guitar yourself. I'm guessing it was through that work that you encountered so many great musicians like Charlie or Rural Burnside?
TF I was introduced to the charismatic, magical individual known as Rural Burnside in the backwoods of north Mississippi. Upon hearing his haunting, trance-dirge guitar tonalities, we managed to film him through an interminable night in his honky tonk and fell then completely under the spell of his swamp-infused rhythms. I had never heard anything quite like these snaking, lyrical, melodious strains of erotic yearning and torment that seemed to flow effortlessly from his body and from his detuned and decorticated electric guitar. His honky tonk was more like a secular church. Sharecroppers and their women came there for serious merrymaking, for the voluptuous guitar sounds, howling vocalizations as heard from the seemingly farthest reaches and corners of hell itself, and they came for the camaraderie, for the chicken frying all night in an iron skillet, for the endless cases of cold Schlitz, and they came from miles around to wager on the vagaries of the tumbling dice shaking in a leather dice horn, and for the girls working the back room. At some point during this period I began to see no separation between what was in front of the camera and what was behind it, no separation between the observer and the observed.
As a youth I had acquired a cheap Sears Silvertone guitar but never learned how to really play it, I only made sounds on it, because I had no live models to learn from. Eventually, I traded it for a Webcor field tape recorder. During these times when I encountered Burnside and Charlie Feathers and others, I had models playing before me for the first time. And I had made films and tapes of them playing, so I could now play back their sound and picture ad infinitum. It was then, and it still is, just as natural to reach for a funky guitar as it was to pick up a film or video camera.
EM Getting back to Memphis—I understand it was during the time you were making the transition from TeleVista to Panther Burns that you met Alex Chilton. Had you already heard of him around town before you guys began working together?
TF "The Letter" I had heard on the radio, but I had little awareness of a group called the Boxtops. The woods were full of hit records in Memphis and rock 'n' roll stars on every corner. During the '60s and '70s I listened to cotton patch blues and to Karlheinz Stockhausen and Sun Ra.
EM Did you know [music producer] Jim Dickinson? Wasn't he a one-man institution in Memphis back in those days?
TF Jim Dickinson is hardly a one-man institution, rather he is representative of a community of artists and their audiences. Jim understands the axiom that for there to be great poets, there must be great audiences. In that sense, Jim Dickinson is a spokesman for "the people" in the most poetic and robustly independent and American sense.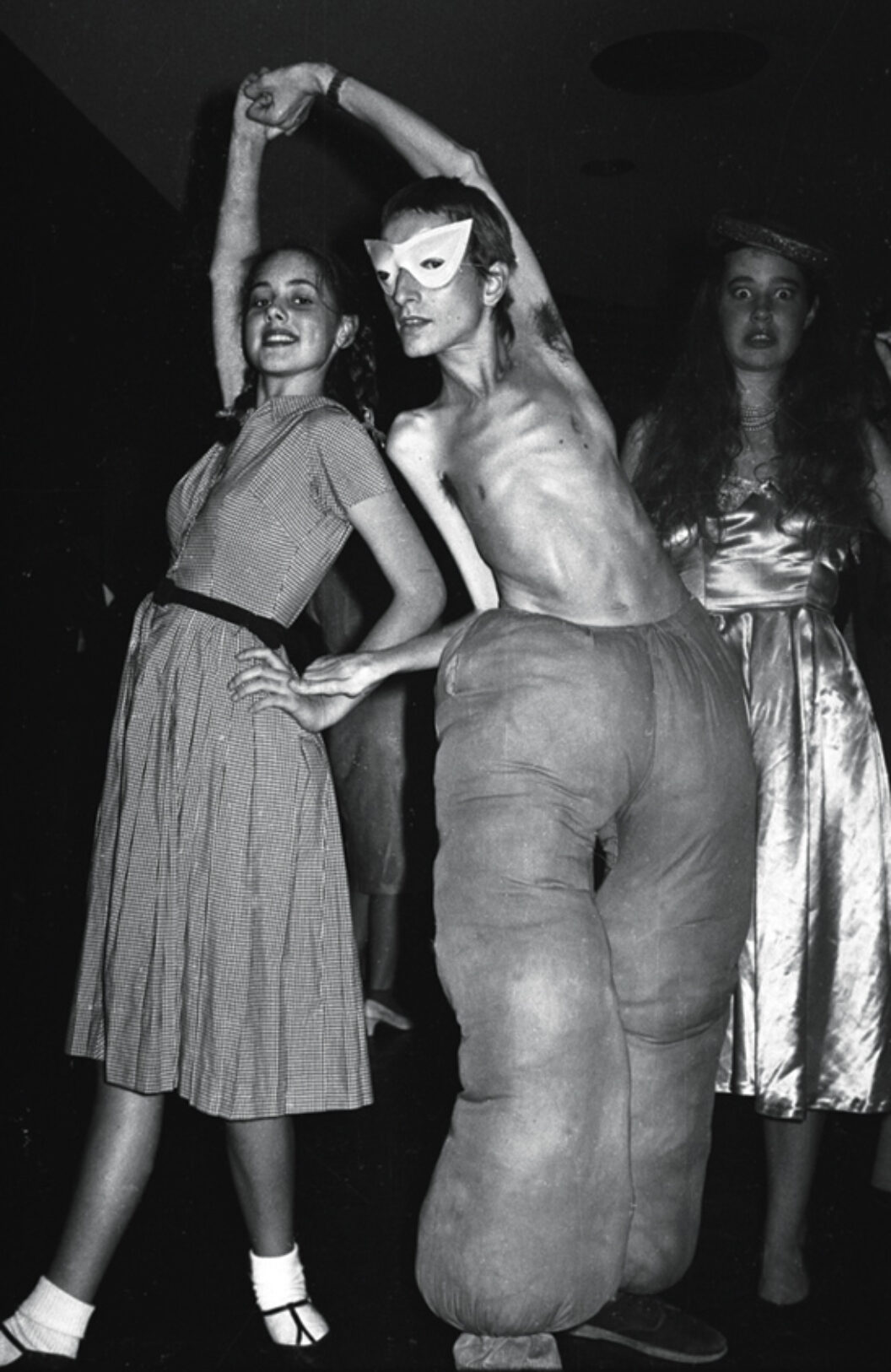 EM After all the conflicting stories I've heard of your solo debut during the farewell performance of Dickinson's band, Mud Boy & the Neutrons—where you supposedly played a chainsaw and destroyed a guitar—would you mind describing what transpired that evening?
TF This was to be the last-waltz performance of Mud Boy at the famous vaudeville house of the south, the Orpheum Theater at Main and Beale Streets. Of course, Mud Boy did not terminate with this show, and is still with us. I had been appearing as a dancer with Mud Boy & the Neutrons and as a performer within the context of the art-action troupe, Big Dixie Brick Company, which had formed parallel to Mud Boy and as an appendage. On this occasion I felt I should deliver a gesture symbolic of the splitting asunder of a farewell performance by a rock 'n' roll band. I asked Jim Dickinson if I might make a statement between acts. Thereupon, I prepared the stage behind the curtain with two straight-backed chairs center stage, and an electric skill saw placed on a stool stage left and an electric chain saw placed on a stool stage right. On a stand further downstage, I placed a large black-and-white television monitor facing the audience, and hooked into it a portable video camera operated by Little Bill, the nine-year old son of photographer William J. Eggleston. The curtain rose, and I stepped out alone onstage dressed in a black frock coat and tails and white gloves with the finger tips cut away so I could pick and chord the electric Silvertone guitar I had purchased from a neighbor for $5 and which I had plugged into a 1956 Stromberg-Carlson monophonic amplifier scavenged from a phonograph apparatus. The amp was output to a Bell and Howell motion-picture projector cabinet housing a 12-inch speaker which in turn was captured by a microphone connected to the massive sound re-enforcement PA system of the theater. As I stepped up to the vocal microphone placed center stage, I noticed three formidable broadcast TV cameras from the network affiliates moving close in on me. I then launched into a rudimentary rendition of the "Bourgeois Blues" by Leadbelly picked in the country blues style of Rural Burnside. At the height of this anthem, and with the audience becoming increasingly restive under the avalanche of verbal innuendo and detuned guitar dissonance, I produced a police whistle from my coat pocket and began to blow it in the shrillest fashion possible. I then unstrapped the Silvertone, laid it across two chairs, and picked up the electric skill saw. With the circular steel blade whirling, I sawed halfway through the back of the guitar. Throwing down the whizzing circle saw I reached for the electric chain saw, wielded it overhead, and lay its grinding chain deep into the wood of the guitar, finishing it off until wire, knobs, tuning keys, and wood splinters were flying everywhere. The ensuing exploding, popping, grating, frying sounds seemed to be gaining in an uncontrollable intensity raised to a terrifying threshold, and then poof! It was over.
Continued from BOMB 103, Spring 2008…
The following was featured as a Web Outtake and was not in the print version of the magazine.
After an initial burst of sight and sound in Memphis with the assistance of a chainsaw, Tav Falco and his newly christened Panther Burns migrate to New York between 1978 and 1980. Read about Tav Falco's pre-New York years in the Spring 2008 print edition of BOMB.
Erik Morse What was the crowd's reaction to your entr'acte performance on the occasion of the last show of Mudboy & the Neutrons?
Tav Falco Stone silence…and I passed out. Moments later, after being dragged off stage I awoke with the hysterical screams and cries of a shocked, bewildered, and titillated audience jumping out of their seats. This was my first event as a so-called musical performer.
EM Was there a particular significance to shredding the guitar—as an iconoclastic act of violence or maybe way of creating music out of this industrial din?
TF Since I was a boy on my daddy's farm in Arkansas, and I blew off the head of a coiled king snake with a shotgun for no good reason, I have to this day abhorred violence in any form, musical or otherwise. This shredding of the Silvertone guitar was intended as a gesture celebrating the temporal and divisive nature of music and the transient aspects of musicians who create it.
EM Your records of the early '80s like Behind the Magnolia Curtain, were infamous for their cacophonous production, with songs often performed live and in one take—
TF Behind the Magnolia Curtain was in fact recorded in one and two-takes within about 6 hours. There was the presence of the marching drum band from Tate County, Mississippi, whose members were stalwarts in Napoleon Stricklin's Cane Fife and Drum band. The Drum Corps appeared on 4-tracks marching around studio B of Ardent and were recorded simultaneously with Panther Burns—all of us playing and thrashing at once. We were bon vivants of the swamps living it up on ample doses of fried chicken and short pints of bourbon whiskey. The battle cry raised by lead guitarist Alex Chilton as we waded into each new number was, "Forget it! We'll fix it in the mix! I'm right behind you, man." Except there was no real mixing, as much as there was a dumping of the 16-track material onto 1/2-track reels for assembling a master acetate disc. Nor was there any production or anyone really in charge of production, as I remember. As always, in those early days of Panther Burns, it was every man for himself.
EM What kind of relationship did you and Alex Chilton have in the studio and what was your working dynamic?
TF As for our roles in these ventures, the concepts were generally of my instigation, but it was Alex who was the musical alchemist. I am a performer, a provocateur, and only play upon musical instruments. On later recordings Alex twirled the knobs "fixing" everything in the mix, as was his extraordinary talent to do, matched only by his astonishing gifts as one of the few towering guitarists and singers of our age. What writing has been done came later and was by my own hand.
EM Why did Panther Burns decide to leave Memphis and migrate to New York at the beginning of the '80s?
TF Panther Burns was invited to play in New York. Arriving there, we quickly found ourselves positioned as representing unbridled emotional frenzy and sentiment—tribal, anti-intellectual, and by any standard, reckless, as only dixie-fried renegades can be. In New York it was not our progenitors whom we set in relief, but our esteemed, ultra-chilled, and in most cases, professional colleagues.
EM Do you remember your first New York show?
TF The first gig Panther Burns played in New York was organized by Jim Fouratt at Danceteria during the heady, incipient phase of its trajectory. Maybe it was a mafia joint, like Pep Lounge, but who cares. It was a larger room and they had money to burn. On this auspicious event Panther Burns hit the stage around 2:30 in the morning. We came out six strong including a fellow Arkansan, Bob Palmer—then Pop and Jazz critic for the New York Times—wailing on an incredibly dissonant clarinet, while Panther Burns sawed through a brutal 45-minute set of such stridency that the audience seemed riveted in some swaying, yet petrified trance. Afterward, Fouratt came backstage into our dressing room and proclaimed, "That was the worst sounding crock of unadulterated noise I have ever heard…but someone named Geoff Travis from some company called Rough Trade in London wants to talk to you. Shall I let him in?" Some months later when the resulting album was released, a half page review in Melody Maker appeared under the block letter title, "PURE SICK NOISE," thus corroborating the prophetic nature of Fouratt's remarks.
Further uptown at Peppermint Lounge, Panther Burns shared an Anti-Nuclear Rally bill with Allen Ginsberg during the period when he was playing the harmonium and backed by Parisian street musicians on electric guitars. I presented the bard with our first album for Rough Trade entitled, Behind the Magnolia Curtain.
EM How exactly did you ingratiate yourself into the Mudd Club and Downtown 81 scene?
TF Before Steve Mass had even thought of the name, Mudd Club, he was traveling through the south, and he had, in fact, dropped by my pad with Anya Phillips, later a cohort of James Chance. It was on this trip south, that the concept of the Mudd Club befell Steve Mass. Part of the Mudd Club's success was owing to the eclectic nature of Steve's booking. Even Johnny Thunders went there one night to catch a doubleheader with Panther Burns and Beatster poet John Giorno holding forth on the same bill.
EM You've spoken on the relationship of your work alongside No Wave musicians like Arto Lindsay. At first glance it's hard to see any kind of connection between a blues-based group like Panther Burns and the atonal shredding of DNA. What drew you to their music?
TF Certainly Arto Lindsay impressed me as an artist and as an individual, as did Tim Wright, the bass player of DNA, who along with scenester Kai Eric, had personally introduced me around New York and to TV Party in particular. The curt, 45-second musical implosions delivered on stage by DNA as "songs" at CBGB were the kind of extreme, atonal primitivism that appealed directly to my sensibilities. Yet inherent in the yowling vocals and the fearsome electric instrumentation of DNA lurked an intellectual gradient that has sardonically turned in upon itself. Something like ouroboros: the image from antiquity of the snake biting its tail.
EM So it was more a spiritual kinship than a musical connection?
TF What you had were musical groups such as John Lurie and the Lounge Lizards or James Chance and the Contortions working out of an often atonal bag blatantly inspired by '60s jazz titans and pioneers ranging from early Paul Bley to a spread of "cool jazz" artists from the period. DNA and Arto Lindsay were perhaps the closest to outright celebration of pure noise in heightened moments of their performance, connected, in my perception, to such experimenters from the '60s as LaMonte Young. These are musical connections, yet music, whether noisy or sans bruit, is a spiritual art form in itself, is it not? We can distinguish No Wave in degree from its musical antecedents in terms of spirituality or absence thereof, by its supreme lack of emotion and its bloodless attempts to adopt a posture of narcoticized cool, au contraire to its other manifestation, i.e. the flagrant transports of emotional frenzy produced by thrashing instrumentation and extreme vocalizations as in the case of Arto and Chance.
EM When discussing Panther Burns's contribution to the New York No Wave scene, you had said that the rebirth of great music in the early '80s was a product of the '60s. How did you see the interrelationship between these two different eras of music?
TF The essential connection between the fertile scene of the early '80s, especially in New York and San Francisco, and the era of the '60s was a sense of experimentation. The notion of the errant individual; the idea that anything is possible with or without training, resources, money; the job of breaking down barriers between art forms and between social strata were the driving forces that connected these periods. Out of this experimental scene in New York surfaced performers as diverse as the gifted and supremely inventive Ann Magnuson, Klaus Nomi, Suicide, and later Antony and the Johnsons.
EM Are the songs you write influenced by filmmaking or particular genres of cinema like the works of Antonioni, Jodorowsky, Lynch, or Maddin? Do you write or record your music with any cinematic perspective for the way guitar timbres or textures might be mixed?
TF As Marshall McLuhan pointed out, new art forms or technologies have the capability of wrapping around an earlier art form or technology. Like television wrapping around film or digital wrapping around analogue. Before filming Born Too Late [a black and white short film of one of my songs which was conceived as a filmic audio track] in Budapest at Club Fésék, I had met Alejandro Jodorowsky in Paris and was invited to his home one evening. I had the notion of asking him to direct the film. He demurred, but not before giving me a number of his ideas for realizing the song in a highly surreal cinematic syntax. You see, I already had the film made thematically within its musical & lyrical narrative. So filmically, the content could be treated 10-ways from Sunday. The point was how to treat the song concept contextually: as a segment of digitized sterility, or as a piece of noisy pre-television filmic dreck.
EM Wow! Jodorowsky remains one of the most inventive and unconventional filmmakers I've ever had the pleasure of encountering. El Topo and Santa Sangre are masterful excursions into color, mood, violence, and the carnivalesque. Had Artaud lived to be a senile, buck-toothed nonagenarian, he might have keeled over at what Jodorowsky had accomplished in light of all of his theories… .
TF By the time I met Jodorowsky, he had withdrawn from filmmaking and was concentrating on the creation of his comic books. When I returned to Paris to live, his son Adan and I became friends. As a child, Adan appeared in Santa Sangre; he has now emerged as a kind of post-modern Yves Montand with a brilliant and popular show of original material in French and with an ace combo backing him.
EM I understand you've also met and corresponded with Guy Maddin. How did you discover him?
TF We met in Paris at the vernissage of his Dracula: Pages from A Virgin's Diary. We became immediate friends. His Dracula with the Royal Winnipeg Ballet is the most poetic and poignant treatment of the legend ever filmed…divinely conceived and executed in black and white on a variety of film formats. Guy Maddin is irrefutably an inspired genius on the level of F.W. Murnau. 
Erik Morse is an author, rock writer, and journalist currently collaborating with Tav Falco on a Situationist biography of Memphis, Tennessee, and its subterranean culture for Creation Books U.K. He is the author of Spacemen 3 and the Birth of Spiritualized (Omnibus Press U.K., 2004), a detailed two-decade history of the legendary narcotic band.
Originally published in
Featuring interviews with Joseph Bartscherer, Steve DiBenedetto, Jonathan Lethem and Lydia Millet, Zachary Lazar, Harmony Korine, Tav Falco, and Philip Seymour Hoffman.