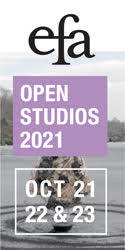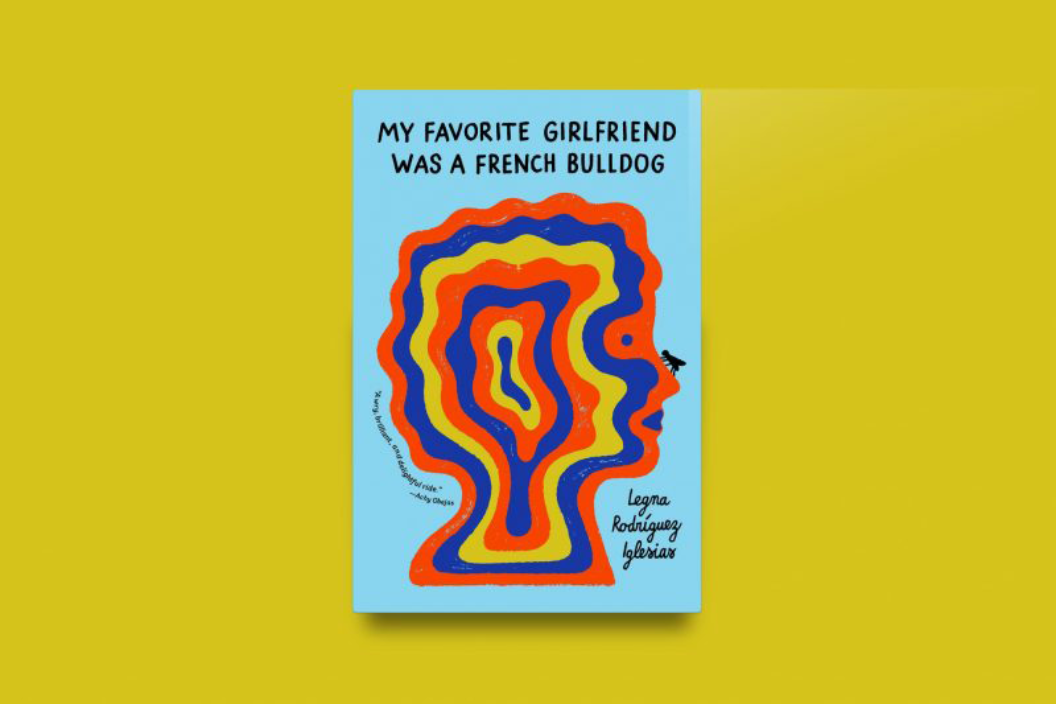 What you like
most about me
is that I'm
like you.
Tomorrow
morning
I'm going to change
my name.
A man sees another man with tattoos and he asks himself if that man was in prison.
People ask themselves questions they can answer themselves, and the answer combines with their beliefs.
I ask myself if a man who sees my tattoos wonders if I was in prison.
And the answer combines with my beliefs.
But I'm wrong, that's not the answer.
The truth is that yes, I was in prison.
Every time I went to prison I got a tattoo.
In the women's prison, one woman gives another a tattoo, and that woman asks her to do it with care.
So they're tattoos born of love.
It hurts because it burns.
The tattoo.
And the love.
The women who give tattoos in prison are almost always butch. Out of sixteen women who've given me tattoos in prison, eleven have been butch, one more or less, and four not at all.
Right away they want to protect me and keep me and marry me. I ask myself how we're going to get married and the reply is an impossible that bleeds like a tattoo. We're never going to get married.
I don't care about getting married or not. What's important to me is to maintain my beliefs, and to get ever-prettier tattoos.
In jail there are no colors.
That's what I steal.
Colors.
Needles.
Machines.
I steal them from professional tattoo studios, which in reality aren't professional at all.
Just shit, is what they are.

Come on.
The only one responsible for my problems is me.
I'm drastic that way.
My mom taught me that.
That where the mule drops is where he gets the whip.
And I've been lucky with lawyers, who've always defended me tooth and nail.
Lawyers are another story.
No lawyer has ever wanted to marry me.
But I'm cool.
All in all.
None of them know how to give tattoos.
The last lawyer took me to see a movie one weekend, and in the middle of the movie he put his arm around my shoulders and pinched my nipple.
Right away I knew what he wanted.
I touched it, and the poor guy was about to explode.
He lasted a minute.
I won't tell you his name because it would be unethical.
I was left wanting to see more movies.
Once I wore a doctor's coat into a hospital to see if I could get gloves.
Because a guy was going to give me a free tattoo if I brought him a box of gloves with a hundred pairs, minimum.
The tattoo was going to be crazy.
Enormous.
Coming up like this along my arm, onto my shoulder, and finishing over my clavicle.
What it was going to be I didn't know, but the guy had a ton of magazines, and he drew beautifully.
When a guy draws like that you say he's got the touch.
So that's what this guy had.
The touch.
The day we agreed on our deal he gave me the touch until I came.
He sat me on his legs, lifted my shirt and got started.
Some people just like to do the work themselves.
Instead of telling me to take off my clothes.
Then he said I should marry him, that he likes animals like I do, and that he was going to cover me with beautiful tattoos.
I miss my family so much that the last tattoo I got was in their honor.
NO LOVE LIKE A MOTHER'S LOVE.
That's what I got.
Because in the end, when it comes to the family, the mother is the main thing.
Along my whole left arm.
Letters in cursive.
Is that how you say it?
And check this out, it was the word mother that got infected.
I almost got lymphangitis.
But thank God, it scarred over well.
In any case, one day I'm going to touch it up, even if it's just the word mother.
When it comes to tattoos, you've got to rise to the occasion.
You can't drink rum, or even beer, after getting a tattoo.
You can't do you-know-what, either.
Yes, that.
For a brand-new tattoo, soap and water is the best thing.
If it's really necessary, Gentamicin or any other antibiotic.
I apply Heparin if I can get a prescription, because the pharmacies won't sell you anything without a prescription.
I have a friend at a pharmacy who was in jail with me.
She hooks me up sometimes, but not always.
And I don't push it because otherwise, she's looking for trouble.
And she's a coward.
Not like me.
I'm pretty sure that woman doesn't have a single tattoo.
My only enemy is me.
Sometimes I go crazy.
I freak out.
Tattoos are a drug.
Once you get the first one you want the second and the third.
And it's never-ending.
And they have to be odd.
For example, you can't have eight, or ten, it always has to be an odd number.
My favorites are the ones you see, but I have a lot you don't see unless I'm naked.
And I'm not going to get naked now.
I'm too embarrassed with you.
And with all of them.
How many?
Twenty-nine so far.
I got the first one in middle school.
My middle school, Ana Betancourt, had really strange architecture.
One afternoon I played hooky and got the tattoo.
Twelve years old exactly.
I fell in love with a guy who looked like my grandfather.
The guy gave me rum and bought me a gold chain.
And a ring too.
Fool's gold.
I remember as if it happened today the way my dad bawled at me when I got home.
"You don't know how many cells you killed," he bawled.
Over a million.
My dad is the most intelligent guy I've ever met, along with the lawyers.
But I don't regret it.
It was a heart, my first tattoo.
Not to brag, but my tattoos are really something to see.
On a farm where they put me to work once, those women just went crazy.
Really.
One woman comes up on me and she says, "I want to give you a tattoo on your ass," and I tell her, "Do it."
We get everything ready and the woman starts.
Turns out what she wanted was to see my ass.
Check this out, she cleaned off the ink with her tongue.
And I was happy as can be, because with the tongue it burns less.
She tattooed a sunflower on my ass.
An incomplete sunflower because there was no yellow ink, so the woman could only tattoo the outline.
Afterward I saw it in a mirror.
Truly beautiful.
The center of the sunflower is my ass, all covered in little dots, the way sunflowers are.
When I got pregnant my mother came right away.
She brought a letter from my dad.
My dad, so smart, only said in his letter that the most important thing in life was to know who you are.
How's that for a laugh?
At that moment and with that message.
Know who you are, how about that.
My mom wanted to know who the baby's father was.
If only it were a lawyer.
But it wasn't a lawyer.
It was a Rastafarian who did American-style tattoos.
That's what he said, but I didn't know what he meant by American-style.
He gave me a tattoo of a skull, and not just any skull, an original one, with a leg shaped like a parasol.
What a laugh.
That Rastafarian never even found out I got pregnant.
With a skull and a baby.
My mom wanted to know what I planned to name it.
"After you, if it's a girl."
After he was born, my mom took him with her.
I didn't want her to take him, but she was afraid I'd give him a tattoo. I'd have to be crazy to do that.
They went to live in the countryside, my mom, my dad, and my son.
The countryside far from the city.
My dad sent me a letter telling me that the boy likes animals, same as me. And I was very happy because animals keep you company when you're alone. They give you love. They get sad if you don't love them. They learn everything you tell them.
They never betray you. They swallow everything without complaint.
Even if it's nothing but rice.
Today the boy must be three years old.
My mom hasn't even told me what his name is.
Fear of death is ridiculous.
Now that I know everything and I have to take so many pills, I'm at my calmest.
The doctors told me nice and clear that in my situation, even a cold will kill me.
Here it's also like a prison.
Worse, because there are no women who ask me to marry them.
There's no fun.
It was when I got the warrior woman tattoo.
Seven colors: black, dark blue, light blue, violet, red, orange, and yellow.
It's a rainbow, a spotlight.
Only to be seen by one who loves me.
Seems the guy didn't change the needle.
Or the gloves.
Or the machine had sick blood.
Or whatever.
These things happen and we can't be afraid.
It didn't even cross my mind that you can get sick that way.
The tattoo turned out right on.
It didn't even get infected.
The good thing is I won't have to keep going from place to place.
No family.
No house.
A body without family isn't a person.
Aren't you going to ask me what Cuba means to me?
Look.
The map of Cuba, I got it tattooed in '99.
As a young girl.
By the same guy I told you about, with the gloves.
Who's rough, but I like it.
And none of that outline shit.
No.
Filled in.
On the ribs, where it hurts the most.
Man, your nation is your nation.
We were
at a bar
and we had
to leave.
It was the guy
who brought
the cocktails—
not only was
he a man,
he was really rude.
Excerpted from My Favorite Girlfriend Was a French Bulldog (McSweeney's, July 14). Copyright © 2020 by Legna Rodríguez Iglesias. Translation copyright © 2020 by Megan McDowell.
Legna Rodríguez Iglesias (Camagüey, 1984) is a Cuban poet, fiction writer, and playwright. She has published widely, including the poetry books Mi pareja calva y yo vamos a tener un hijo, Miami Century Fox, and Transtucé; the short story collections La mujer que compró el mundo and No sabe/no contesta; and the novels Mi novia preferida fue un bulldog francés, Mayonesa bien brillante, and Las analfabetas. Spinning Mill, a chapbook of her work, has recently appeared in English with CardBoard House Press (2019, trans. Katerina Gonzalez Seligmann). She currently lives in Miami where she writes a column for the online journal El Estornudo.
Megan McDowell's translations include books by Alejandro Zambra, Samanta Schweblin, Mariana Enriquez, and Lina Meruane. Her short story translations have been featured in the New Yorker, the Paris Review, Tin House, McSweeney's, Harper's, and Granta, among others. She currently lives in Santiago, Chile.
Originally published in
Our summer issue includes interviews with Amoako Boafo, Jibz Cameron, Brenda Goodman, Odili Donald Odita, Jenny Offill, Nicolas Party, Rowan Ricardo Phillips, and Craig Taborn; poetry by Safia Elhillo and Nathaniel Mackey; prose by Lydia Davis, Marie-Helene Bertino, and Saidiya Hartman; and more.