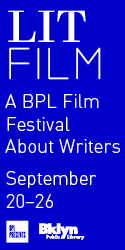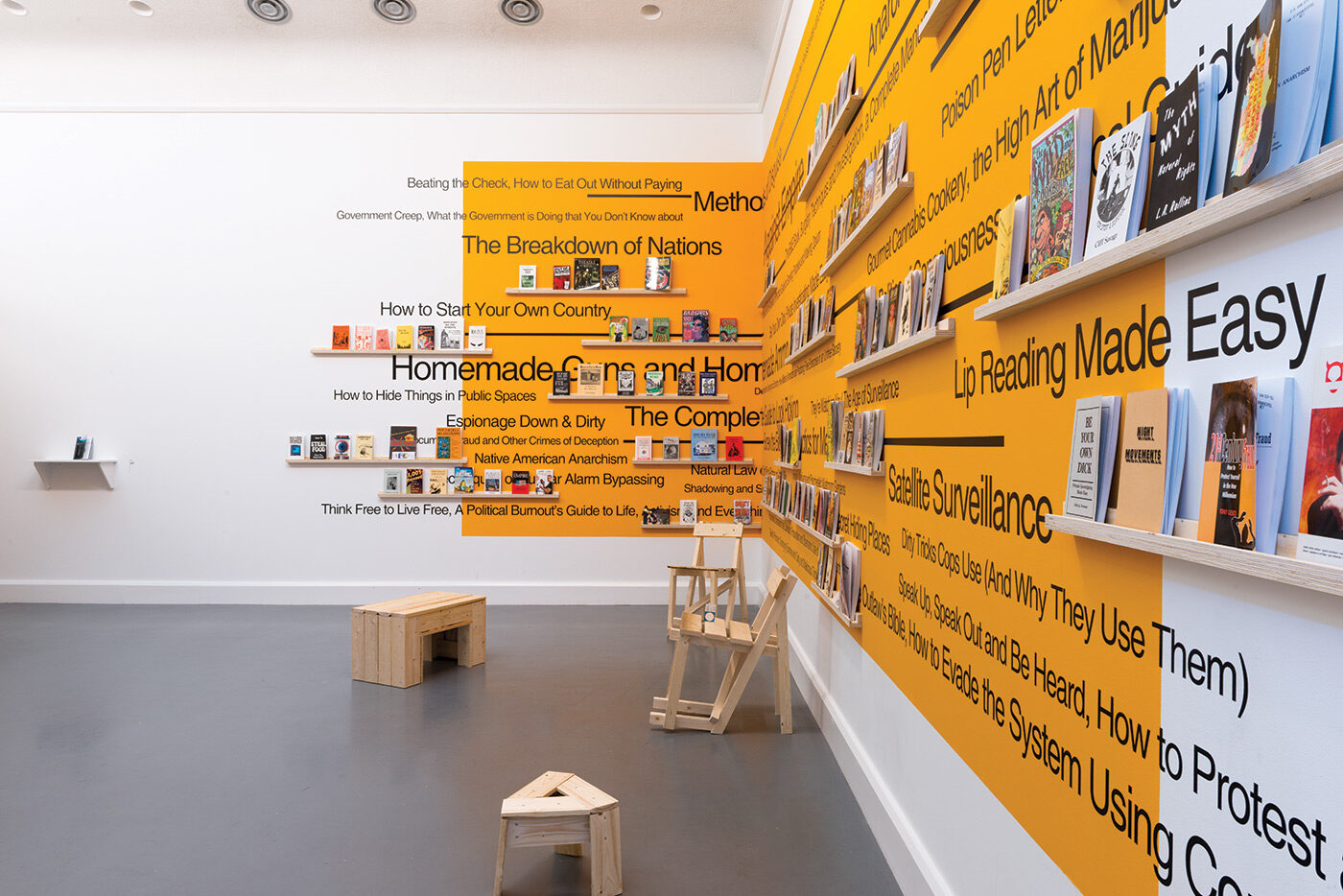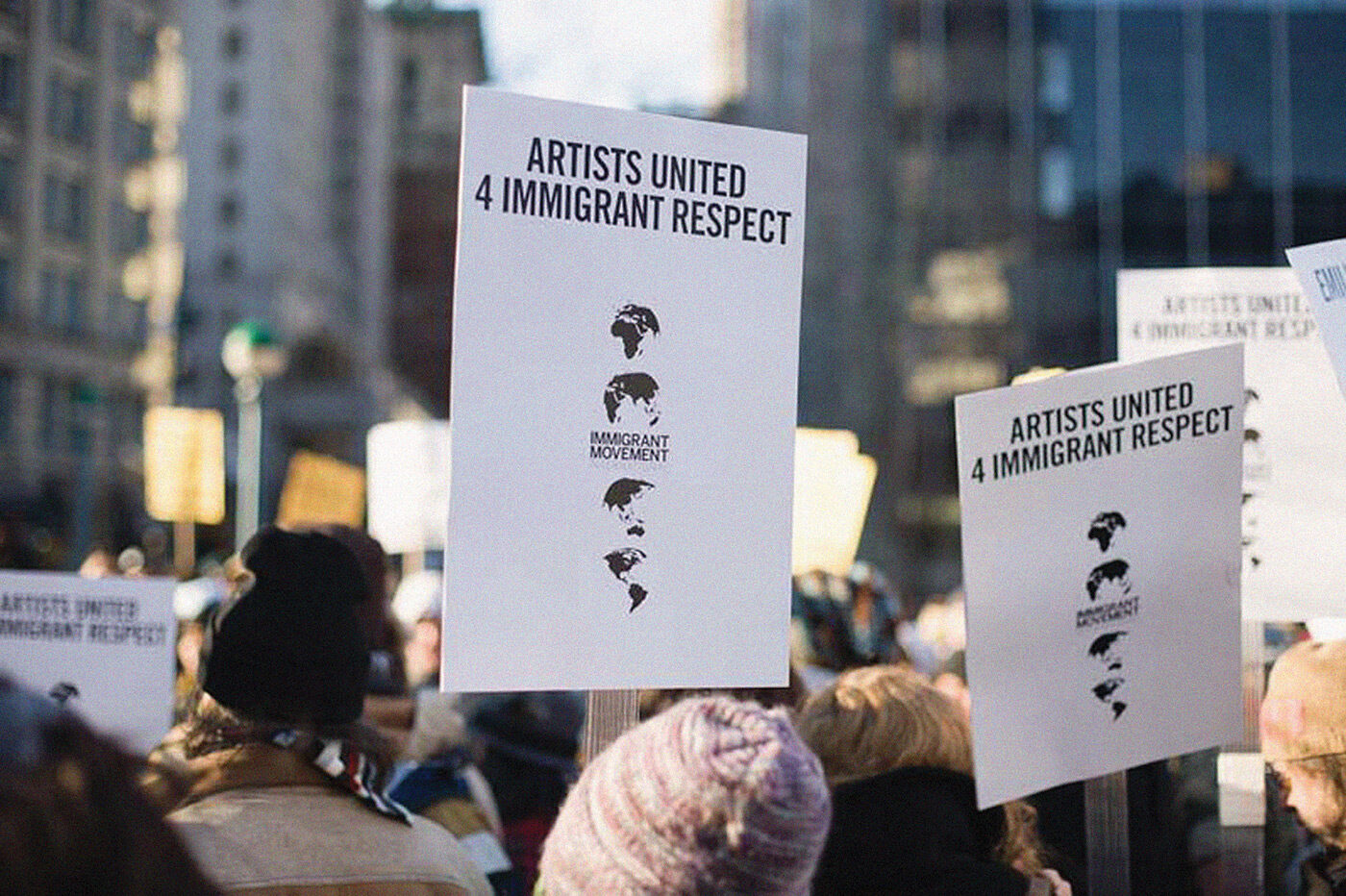 A conversation between Bruguera, Paul O'Neill, and graduate students from the Center for Curatorial Studies at Bard College: Xavier Acarin, Kathleen Ditzig, Amber Esseiva, Roxana Fabius, Lee Foley, Wang Jing, Elizabeth Larison, Robin Lynch, Park Myers, and Natalia Zuluaga. The following introduction has been written collectively.
Tania Bruguera is very sure about what art should be: útil.
With Arte Útil, Bruguera aims to identify and promote the creation of artworks that are useful and beneficial to society. In underscoring art's potential as a tool, Bruguera's project aims to transform spectators into activated users, thereby shifting the role of art from the passive realm of aesthetics or mere critique to one of action and activism.
While the usefulness of art has been debated throughout history, Bruguera's Museum of Arte Útil exhibition at the Van Abbemuseum in Eindhoven exhibited various projects and practices that have effected a positive social change. The exhibition deployed several strategies to ask: How can art change the way we act? How can the museum be a civic institution for production and output? In galleries with provocative titles such as, "The Room of Propaganda, Legitimation and Belief," "Reforming Capital," and the "Room of Controversies," one entered into negotiations of systemic change and use value at the level of the artwork, the exhibition space, the institution, and the world at large.
Tania Bruguera applied the criteria of Arte Útil to the Van Abbemuseum together with a team that included Charles Esche, Annie Fletcher, Nick Aikens from the museum, along with a number of researchers in residence, constructLab, and a long-list of international advisors. The exhibition ultimately incited conflicts between presenting, proposing, using, and archiving. What started out at Bruguera's instigation and takeover of the Van Abbemuseum as an invited artist resulted in a project that investigated the role of the artist as curator, and the ability of a museum to employ the útil-ness of art.
Perhaps as another tactic to engage "users" in the project, Tania Bruguera welcomes debate on the structure of the exhibition, as the following pages make clear.
Kathleen Ditzig How did the Arte Útil project come about and what was the rationale behind it?
Tania Bruguera There were several reasons and they appeared over time. It seemed to me that the ways through which art could achieve social transformation and political impact—as well as the ways in which political and social art was being discussed—had come to a dead end. I saw a difference between the expectations of people who were not involved in this type of art practice and of those who, like me, are practitioners of socially engaged art. I really wanted to rethink the role of the art institution in terms of political effectiveness. I kept encountering limitations while doing my work, but in the process, I found a great group of artists and artworks that had already been dealing with the same issues for a long time. I could identify them with what I called Arte Útil (useful art), because they went beyond complaining about social problems and instead tried to change them by implementing different solutions. They were not only imagining impossible utopian situations (which is what most artists do), but they were also trying to build practical utopias.
It all grew out of boredom and realizing how easy and limited it is to create art that merely because of lacking "use value," is automatically seen as "creative." I don't think looking at art is enough—art should come into the so-called real world as a tool. Just to name problems isn't satisfying either. Stopping there would be like leaving an artwork mid-way into its possibilities.
I was working on the Immigrant Movement International project in 2011 and could see how Arte Útil was a bridge between contemporary art practices and a big demographic that is alienated from art—it is not "initiated" in contemporary art or naturally driven toward it. Arte Útil is ideological. I was glad to do research on an art practice that could end up being a part of people's lives instead of people's homes. With Arte Útil, even when dealing with institutions, the direct beneficiary of the art is not the investor, or the institution, or the artist, but the people for which the work is made. Arte Útil is about transforming people's lives, even on a small scale. It is art as activism, and activism as art.
You could say that Arte Útil is anti-capitalist, because it is placed within another social ecology and is produced for another social class. It doesn't belong in a society of heroes or saints; it is a practice for a society of the commons.
Paul O'Neill There are multiple people involved in collating, articulating, and defining Arte Útil, deciding which forms of practice fit in and which don't. Can you talk about the multiple roles that have brought the project together and about your own role as the artist/curator/gatherer, specifically in terms of the power relations involved?
TB Arte Útil is a practice with a long history, a coherent evolution, and a range of working methodologies. The best way to understand Arte Útil is by focusing on a group of case studies instead of reading abstract ideas. I especially like this because it allows you to identify art projects that have become part of people's daily lives, without them knowing that art had any role in them. An example is the ongoing "Medical Care for Homeless People" (case study 140): in 1993, at the invitation of Vienna Secession, a group of artists decided to forego an exhibition and instead set up a mobile clinic providing medical attention to homeless people and foreigners without insurance.
While researching Arte Útil, I was surprised to find out that many artists had arrived at the same conclusions without knowing each other's work. Even the name "Arte Útil"—I came up with it around 2003 while preparing a lecture. In 2011, at the Immigrant Movement International headquarters in Queens, I found the Manifiesto de Arte Útil written by Argentine artist Eduardo Costa in 1969. Then, while putting together the Museum of Arte Útil (MoAU), the Italian artist Pino Poggi found us and shared his various Arte Utile manifestos, from 1965 on. None of us knew of each other before; we were actually demanding the same things from art, and had come up with the exact same concepts to discuss our claims. In Arte Útil, there is no space for competitiveness, because it is a collective effort that works in the same way as the creative commons; it's open source.
Certainly there are forms of practice that do not fit the Arte Útil model, but the attitudes that do not fit are more important. When I talk about Arte Útil, for instance, I do not apply notions of aesthetics but, rather, of aesth-ethics. Art and ethics cannot be separated in this practice; they are interdependent, they define each other. This applies also to the power relations and dynamics that allow Arte Útil projects to happen.
PON These divergent practices, made possible by certain political urgencies within different contexts, were brought together into a moment of museological display. Each of these particular energies were therefore translated back into proposals, propositions, archival impulses, documentations, and so forth—which are at some distance from the political urgencies that made them possible in the first place. Would you speak to the question of translation?
TB This is definitely one of the biggest challenges for Arte Útil. This practice needs other protocols, other spaces, and a very different relationship with the art institution. I've never understood why people come to the museum to experience something transcendent (in the tradition of the religious experience) instead of making the museum a gathering place for people who want art to become something else. The main obstacles are institutions' lack of engagement with the political urgencies of the moment and the strong institutional survival instincts of the people working in them—most institutions focus on long-term projects that invalidate the here and now.
With MoAU we had an additional challenge. A lot of the case studies we collected were site-specific. They dealt with local political issues that are not well-known, and others were what I call "political-timing specific." Their relationships with institutions varied a lot. The danger was of standardizing diverse cases by emphasizing form as a common element. We did not organize cases chronologically, since some of the political and social issues they were dealing with are still current in their respective contexts. The best way to view them was through the lens of the various working methods used by their initiators. So we grouped them according to at least eight distinct strategies: "Use it Yourself," "Institutional Repurpose," "A-Legal," "The Room of Propaganda, Legitimation and Belief," "Space Hijack," "Open Access," "Legislative Change," and "Reforming Capital." These strategies were shown as a tool kit. People could understand the strategic thinking behind each case study and apply that knowledge to something else. The museum then is not the final stage for the works to be seen in, but a site for a temporary pedagogical pause.
MoAU was a school, a library, a workplace, a shop for handmade products, an archive, and a timeline emphasizing an alternative art history. The Arte Útil project is long term; it can only develop in stages. After I taught it in some schools, devoted an entire issue of Nolens Volensmagazine to it, and had a lab at the Queens Museum in 2011 and 2013, we decided that the best next step was to legitimize this alternative art history at the Van Abbemuseum in Eindhoven, which was the perfect interlocutor. For me, documentation is not a nostalgic device but a tool, a record of reusable techniques. As guidebook for the exhibition, we commissioned Stephen Wright to write a lexicon. We needed to signal the necessity of a new vocabulary for practices involved in social and political issues and wanted the museum to become a site for a new way of naming things.
The MoAU had two moments. We presented the archive from December 2013 to this past March. After the archive closed to the public, we chose artists to do in situ Arte Útil projects: Jeanne van Heeswijk and Augusto Boal's "Theater of the Oppressed: Legislative Theater." I wanted to see how we could "use" the museum and challenge its uses. This conversation is ongoing. I hope to bring the next stage of the Arte Útil project somewhere else. I would also like to publish a reader with a comprehensive series of texts discussing the theoretical evolution of this practice.
We can't forget that the urgencies that generated the case studies in the Arte Útil archive are still in place: racism, social disparities, unjust laws, discrimination, power/economic abuse. Once we've familiarized people with the concepts we are using and with the history of the practice, I'd like to focus on what makes Arte Útil necessary.
Natalia Zuluaga I was curious about how your project problematized art history and the notion that a museum "resists time" by archiving objects in a static state. Because MoAU brings practices concerned with issues outside of the museum, how does archiving and exhibiting these "case studies" enable them to continue to be útil? In light of this, could you also comment on MoAU being presented at the same time as the Van Abbemuseum's reorganization of its own collection?
TB Indeed, the most evident role of the institution is legitimization by conservation. There have been talks with the Van Abbe about buying the Arte Útil archive. This creates an interesting ethical question: I do not own the projects we selected. I'm communicating with the initiators of the projects to see if they agree to be part of the museum's collection. This would mean that the information would be updated regularly on the web and made available for researchers—it would become a creative commons. It is very important that the museum invests money in the archive and does not get it for free. It is a matter of respect for the practice. My proposal is that the value of the acquisition be divided and distributed each year among three different ongoing projects, as well as a part-time salary for an archivist who will maintain the archive. This will signal that the Arte Útil archive is a long-term commitment that is constantly evolving. Only through its implementation will this practice survive in the long run. Of course, the archive is an edition. If more museums buy it, more Arte Útil projects could benefit from it.
Having the museum's collection—which features, no doubt, art history as we know it (although under creative displays and associations)—alongside the MoAU created a very interesting dialogue and highlighted what the priority of mainstream art is. It was interesting to compare Arte Útil case studies with the "official" art of the same period—it illustrated how neglected social practices were in the mainstream, and made an important statement about the need to incorporate them into art history's chronology. For example, the "Green Guerrillas" (case study 212) were not collected or taken seriously when Robert Smithson and Land Art were already part of the conversation and in several public collections. Ideas generated by the "Cincinnati Time Store" (1827–1830, case study 454) were invisible until art world insiders—e-flux—did a Time Bank almost 200 years later. What this tells me is that art historians have a very narrow view of what art is and that they often need monumental or self-referential gestures to pay attention.
NZ If the idea is that Arte Útil ends up in the hands of the user, how is the museum the right tool for the transference of that power?
TB The archive is knowledge that is activated when you encounter a project that has solved something that you actually care about and which you thought was fatally unchangeable. If you ride a bicycle, maybe you do not care about "Memetro" (case study 215), where a collective has created a way for people to ride the subway for free. If you owe 60K in student loans, you may be interested in "The Rolling Jubilee" (case study 161) where a working group from Occupy Wall Street buys student and medical loans to liberate those in debt. All the case studies are actually implemented; they are real and not utopian or impossible proposals. There are so many case studies, I'm sure there is one for everyone.
The archive is a library. What's in it is not the "art piece," but a description of its working methodology, its achievements and contradictions, its potential. It can be used by people in the arts and by activists, politicians, and anyone who'd like to see things work in a different way. But museums as they currently work are not the best place for the archive. That place is the Internet, which is why I insisted on putting the whole archive online.
Amber Esseiva What particular tools do you find the art world might take or might be more suited to use in a feasible way?
TB When doing research I understood precisely how disengaged art institutions are from these projects. For that reason, I thought it was important to involve them. In a way, this project is also a constructive institutional critique, which we call in Arte Útil "institutional repurpose."
People who are not interested in social and political issues may take the formal and historical aspects of the case studies, or focus on the interrelationship between simultaneous art histories and the absences in them. They may be interested in how the art practice expands, or they may be receptive to the criticism and become more inclusive of other paradigms. They may compare MoAU with the history of artist-organized exhibitions (i.e., artists as curators, artists as institutional builders á la Broodthaers, etcetera). Curators can approach the archive to find potential new artists to work with … I don't know. People could become engaged with this project in many ways but, to be honest, I'm not interested in any of that, so I'm just guessing.
At the beginning I encountered distrust and cynicism. People's comments would be like, "Is the rest of art useless then?" Fortunately, after I've answered those very basic questions, people then understand that the MoAU is not a totalitarian project but an inclusive one. We are not saying that Arte Útil is the only legitimate art, but to break some established "truths" in the art world, you have to be very assertive.
As artists and people in the arts, it is important that we do not forget that we are civic agents. The people in Eindhoven didn't care about what the art world people were talking about; they were using MoAU because there was something in it for them. We had a de facto childcare space, and also the very popular "Honest Shop" (case study 472) in which you could shop for homemade local products through an honors system—there was no surveillance, you put the payment in a box and wrote down your purchase in a log. There were days when the museum was open until 9PM and more than four hundred people came. Arte Útil talks to both worlds.
Wang Jing You set up many qualifications for the Arte Útil projects. One criterion replaces authors with initiators and spectators with users. But the Arte Útil case studies were not initiated for the museum audience. How do you define the audience in the Arte Útil museum then?
TB Yes, there is no audience for Arte Útil, and there are no co-authors either; instead there are contributors. Authorship is an inadequate term for a horizontal practice where the experts are not the artists, and where the initiators are not the ones shaping the projects. Arte Útil does not have a generic audience, but many types of audiences. Some of them become users, some collaborators, and so on. We tried to bring into the space various types of case studies so a wide variety of people could relate to them. An example was Boal's "Theater of the Oppressed: Legislative Theater" (case study 285)—which we brought to Eindhoven so "spect-actors" could debate local issues.
The scope of the information was clearly not conveyable in one visit; we wanted to make the users understand that the exhibition required a time commitment. This was not going to be an exhibition you could just "pass through."
Xavier Acarin There were different thematic rooms at the Van Abbemuseum. How do you see the user/participant in the light room and the discussion area?
TB The "Room of Controversies" was organized by the Arte Útil team, based on the practice's gray areas or contradictory aspects. Those rooms brought together the two types of people the project was targeting. The "Light Therapy" room (case study 089) was programmed and used by the people in town for various types of meetings, to study, or to hang out. It was booked almost one hundred percent of the time; people in there did not talk about art. On the other hand, the "Room of Controversies" was used mainly by people in the arts, it hosted at least four official discussions. The rest of the time it was a space where people who'd seen or were seeing the show could discuss their experience or take a reflective pause. The "Light Therapy" room re-distributed the museum's value; the museum was used as something else. The "Room of Controversies," on the other hand, was a meta-room, a space where you could critique the project itself. Other spaces had clearer uses—for example, the space for "The Patriot Library" (case study 163), which is a library with banned "terrorist" or "dangerous" books.
Park Myers I experienced freedom at the Van Abbe, but at times I felt that the meaning of the work was forced on me as a participant. For instance, I was excited to go into the "Light Therapy" room, but in front of me there were all these books about happiness and the economy—in other words, an inscription of why I was in that room. How far does your own position go into each work? And how much freedom and orchestration go into the audience's experiences?
TB In the case of the "Light Therapy" room, its initiators designed it with that particular purpose, but as a user of Arte Útil, you are responsible and free to change whatever is in front of you. The relationship you establish with the case studies is directly related to your own needs.
Sometimes the same case study appeared in two different sections, because we wanted it to be analyzed from two different perspectives. The "State in Time" (case study 199) appeared in both the "A-Legal" section and in the "Room of Controversies." While the projects' original intentions were respected, we provided various ways to conceptually interact with them, sometimes even negating the projects' original claims.
PON One of the most noticeable things at the Van Abbemuseum was how an overarching wooden structure was employed for the exhibition design. It produced a particular spatio-temporal experience, even though as spectators, viewers, users, and readers we were mobilized through different types of discursive and archival spaces. There was also a fetishization of exhibition design that had an ameliorating effect on how you could engage with the individual practices.
TB I didn't win that battle. While I was interested in the conversation about breaking the white cube—which seemed important to the institution—I was more interested in making everything useful once you entered the space. Both were achieved but, as you say, at some point the exhibition design was fetishized, especially when an unnecessary wall was put up for mere decorative purpose, as an aesthetic caprice. I had my guard down. Working with the staff and curators at the Van Abbemuseum was so organic and stimulating, I was sure I was going to have the same experience with the exhibition designers.
The exhibition design of MoAU signals where the conversation about showing these kinds of works in museums is at. Arte Útil is not Relational Aesthetics; it is not "feel good" art: it is a political position. We had very intense battles. The design showed the existing tension between what is social in art and the banalization of the social for aesthetic reasons.
As for the actual wood, people wrote to us requesting it at the end of the exhibition. We implemented WochenKlausur's "Furnishing Social Institutions" (case study 257) and distributed it among local projects and organizations for free.
NZ Making those tensions visible and more transparent as part of the project would open up the conversation about what you're pushing onto the institution.
TB The tension was between things being symbolic or being useful. You don't need to create a gigantic Richard Serra in wood to break the white cube; you could simply do it by forgetting that you are in a museum. Having a round wall is a symbolic, transformative gesture, but not an ethical one, which is what Arte Útil is about. But the cabinet designed by Collective Works (in collaboration with the exhibition design team) was great; they read all the case studies before coming up with the MoAU's graphic identity, and we barely had to talk, because they understood Arte Útil. There were moments in the space that worked. The archive was nicely displayed; it was open and accessible, and had computer stations for people to access the information. And the architecture of the "Room of Controversies" was beautiful because it was useful. You could rest from seeing the show, you could see videos, or create your own forum. Its architecture encouraged you to carry out activities in it.
The ideological tension you can see in the exhibition design is symptomatic of the current institutionalization of socially engaged practices. But also of the tension between those who work as a team, give up authorship, and become collaborators, and those who might see that as a sign of weakness and as an opportunity for them to gain authorial presence.
Elizabeth Larison Your notion of "aesth-ethics" seems to posit a certain universality of ethical causes. How do you deal with competing ethics? One person's ethics may be another's exploitation. Do you see yourself as a moral authority determining how we should operate?
TB Arte Útil is not about morals or about what is so-called good, correct, or acceptable. It is about creating possibilities for those who are unjustly exploited, for those whom the law does not protect, for those who do not have any other alternative than to rebel against the system. Many might see the projects proposed in Arte Útil as immoral or illegal—"Yomango" (case study 128) advocates for shoplifting as a form of direct action against transnational brands, for instance.
I'm always very nervous to talk in universal terms; it's easy to simplify. The project's universality is drawn out of how well a case study works locally, so that others in different contexts can identify with it. Arte Útil is not NGO art. Its aesthetic is the ethics of social transformation. Arte Útil is about a collective ethics; therefore it can't involve another person's exploitation. Arte Útil is a zone of ethical ecology: the ethics of the exploited against the morals of the exploiter.
EL It's a tough one for me. I was curious how you work through it.
TB If you read at least fifty case studies, you will understand it. It's about making what we have desired to happen in our societies become real even for a short time or on a small scale. Arte Útil is not about opportunities (of getting rich, of advancing your career) but about changing the balance of power. To define it, I use the phrase: "Arte Útil imagines, creates, and implements socially beneficial outcomes that make the world work differently."
KD We are interested in how you formulate the relationship between economics and utility, between economics and Arte Útil—as an idea but also within the physical museum, given its dependence on a traditional museum funding structure? We noticed a divide between the Museum of Arte Útil, which was free, and the collection show at the Van Abbe, which was not.
TB The MoAU was set up to work within the structure of a museum in the short term only. Outside the museum, this is a long-term project that needs much more support from different sources.
At the Van Abbe, I strongly argued that the MoAU be free and open on some nights so that people for whom the work was originally done could actually come. It was great that the museum agreed to it. It was a battle to find the money for the museum to stay open late. The museum's board is invested in the people's access to the museum, so they funded it. By the end of the exhibition, the "Honest Shop" was collecting several thousand euros a week, twenty percent of which covered the losses due to free admission. (The other eighty percent went to the local producers.) The Van Abbe applied for a lot of grants for the project too. Printing Stephen Wright's lexicon was also a financial struggle that got solved in the end. We tried to allocate funds to useful things: artist residencies, three commissions, workshops, lectures, and made it possible for more than half of the artists in the show to travel to Eindhoven.
One of the first ideas the team presented to Charles Esche was to close the museum so the staff could work on Arte Útil projects. The exhibition's budget would be used to support active projects, no matter where they were. That, of course, did not work. I liked the idea of a non-centered project in which the Internet became the most important source of information.
PON The project not only produces a linguistic system for these projects at a semantic level but also, the discursive circulation of language is important in terms of the value of conversation within Arte Útil projects. I'm wondering about the value of discourse formation, which, in reality, gets emptied out in the museum context. Even though it's reattributed to the production of platforms and sites for discussion, inside and outside the museum the circulation of the discursive is very different.
TB I agree. Part of the problem with failed expectations is that we use measurements and criteria pertaining to other practices—the conversation is poisoned before it even starts. "Retiring" some terms is a beautiful gesture proposed by Stephen Wright. Arte Útil uses the language of action; it is not productive to analyze it with the language of observation.
Naming things is political. Arte Útil projects circulate via their descriptions. When selecting them we came up with an exercise: to explain the case studies in one line that included the problem each was addressing, its goal, its expected outcome, and its beneficiaries. The ways in which the projects are talked about should appeal to both demographics: the beneficiaries (people outside of the art world), so they can locate a problem and its proposed solution, and to people in the arts, for their capacity to challenge the art's relationship with the real.
Roxana Fabius Aside from a second exhibition, where do you see Arte Útil going?
TB I'd like for the next phase of the project to start collectively, with other people interested in Arte Útil—probably from the association we formed—so we can start the conversation already at another level. We can skip the pedagogical preparation and concentrate directly on pushing the practice forward. I hope some of the team around the MoAU—Annie Fletcher, Nick Aikens, Gemma Medina, Alessandra Savottini, and Stephen Wright—remain interested in continuing the conversation. At the moment, we're all writing about the project in different capacities. I'm very grateful for the group effort because they've all been enthusiastic and have invested so many brilliant ideas.
Robin Lynch I'm curious about how you foresee the sustainability of Arte Útil both ideologically and economically under a framework that depends on museum structures?
TB Arte Útil's ideology doesn't depend on any institution, and the project doesn't have to solely exist in the context of the art world. Personally, I do not trust the commitment art institutions make toward art projects of this type. The MoAU was a strategic move to amplify my critique of institutions' current relationship to political practices. It was also an opportunity to focus on research with the team at the Van Abbemuseum.
There is a lot to do also on the other side—the activist and political one. We would like for people there to see Arte Útil as an option for change generated from the arts. It's two parallel roads. I can see myself spending time in both areas until the roads get closer and merge.
PON What is the relationship between socially lived practice, Arte Útil, and the value-producing systems of the art world? You've already acknowledged that you have reservations about institutionalizing these practices in the museum construct, when they come from a context that is less art-worldly. By collecting those practices in a museum that not only exhibits them differently but also curtails their inherent agency, are you going to make the same co-opting mistake that you have attempted to resist and to reflect upon so critically?
TB Arte Útil is social practice in art. There are some important differences, though. Social practice shows us what is going on, turns the audience into participants, and plays with our awareness on a given subject. Change, for Arte Útil does not occur in people's psychology, but in their concrete reality. Arte Útil has to be implemented and function for real; if it doesn't, it is not Arte Útil. Arte Útil is not to "look at" or "to be at" but to "do something with."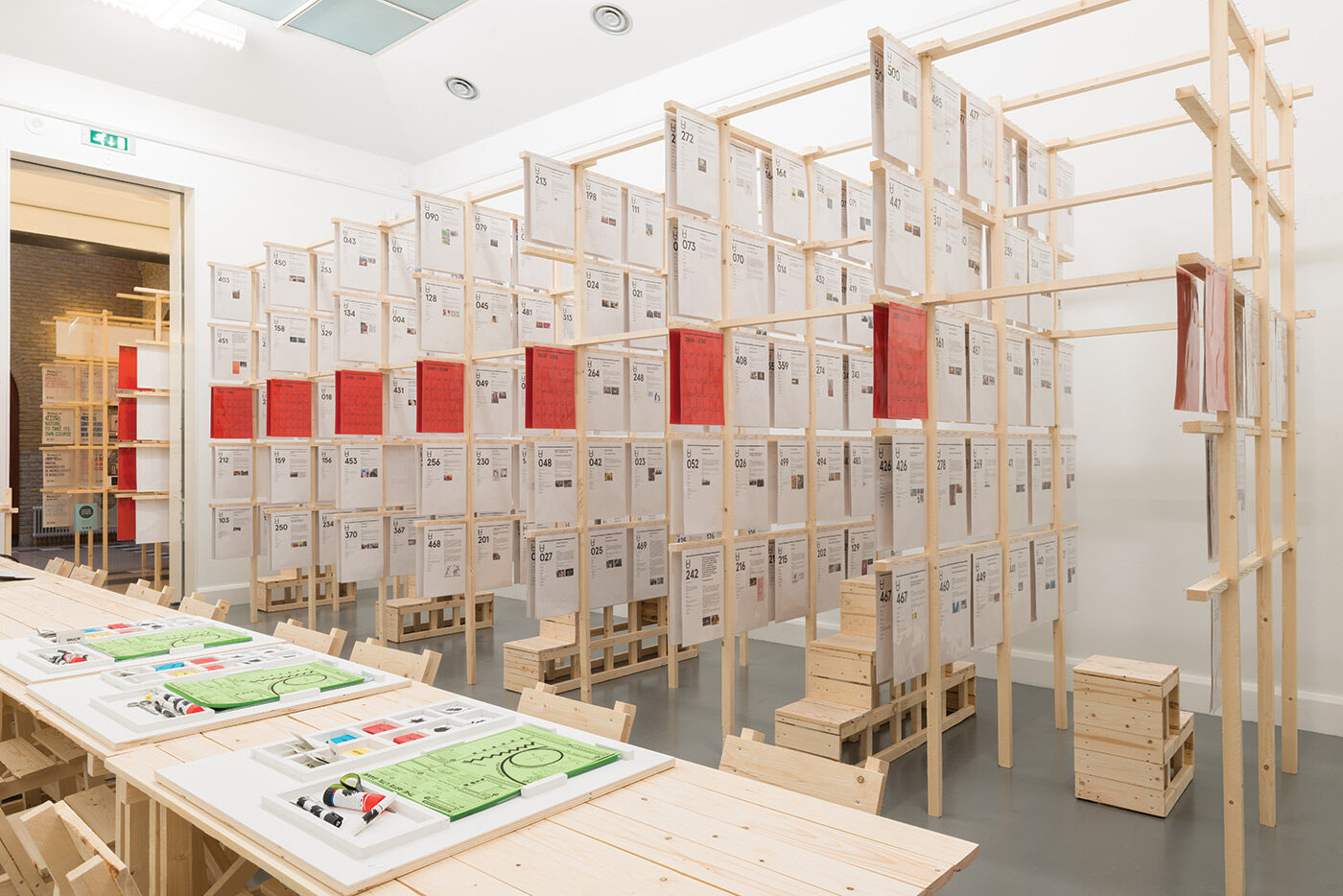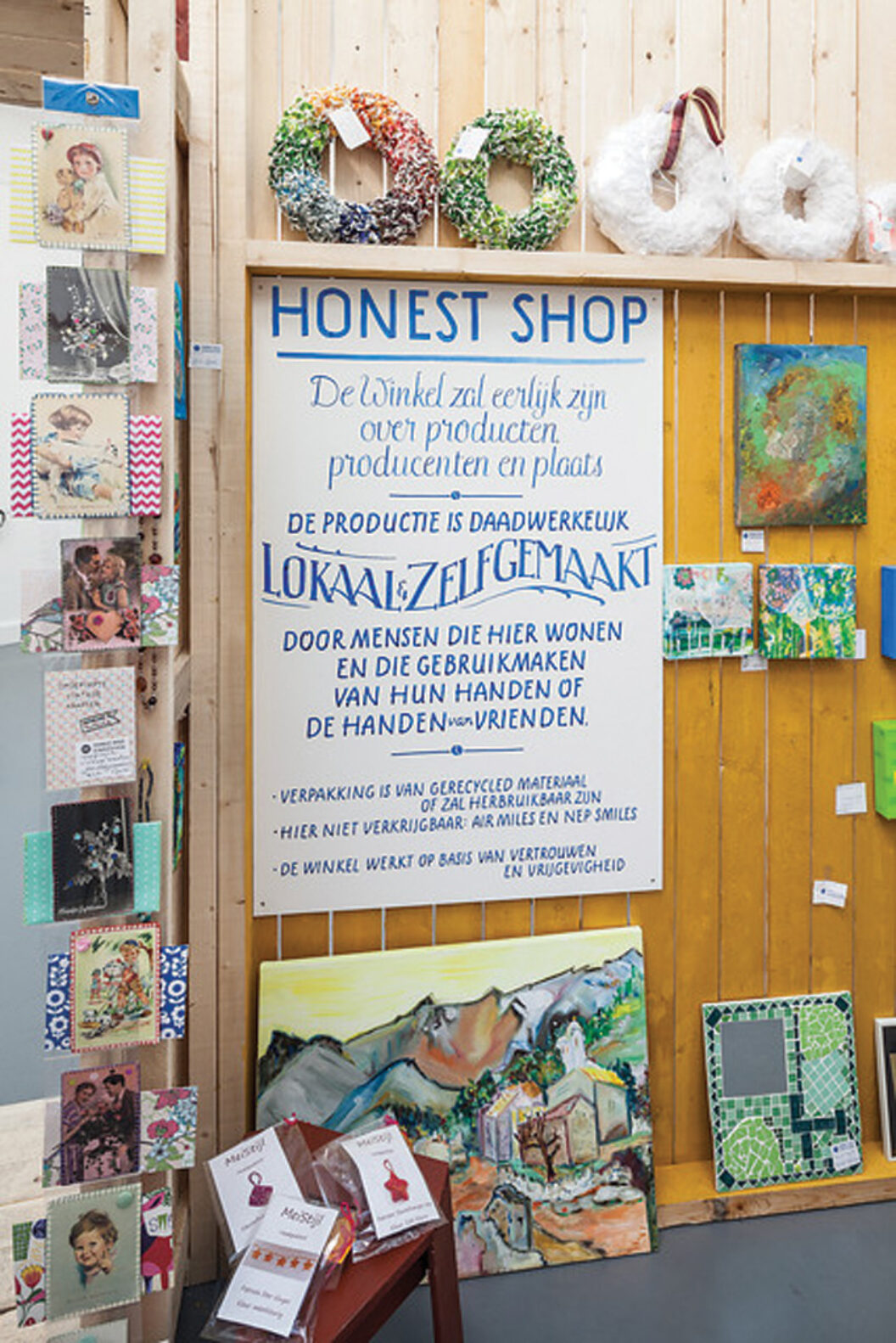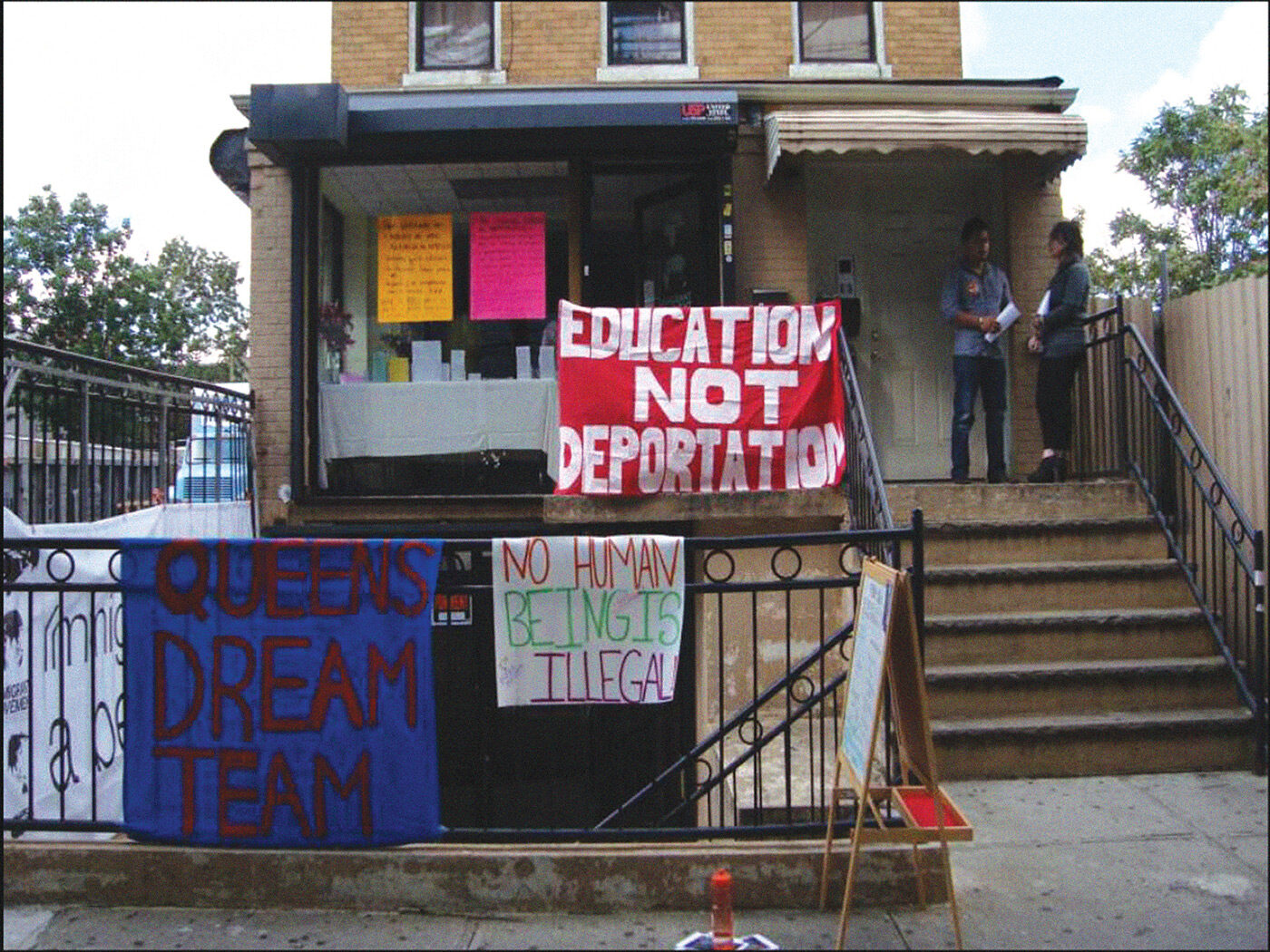 Originally published in
Featuring interviews with John Ashbery, Charlemagne Palestine, Juan Isle, Giuliana Bruno, Lola Arias, Roxane Gay, Tania Bruguera, and Joe Sola.