Tangled Guys: Dennis Cooper, Ishmael Houston-Jones, and Chris Cochrane's THEM by Lisa Borst
A look back at the AIDS crisis.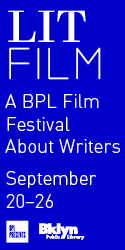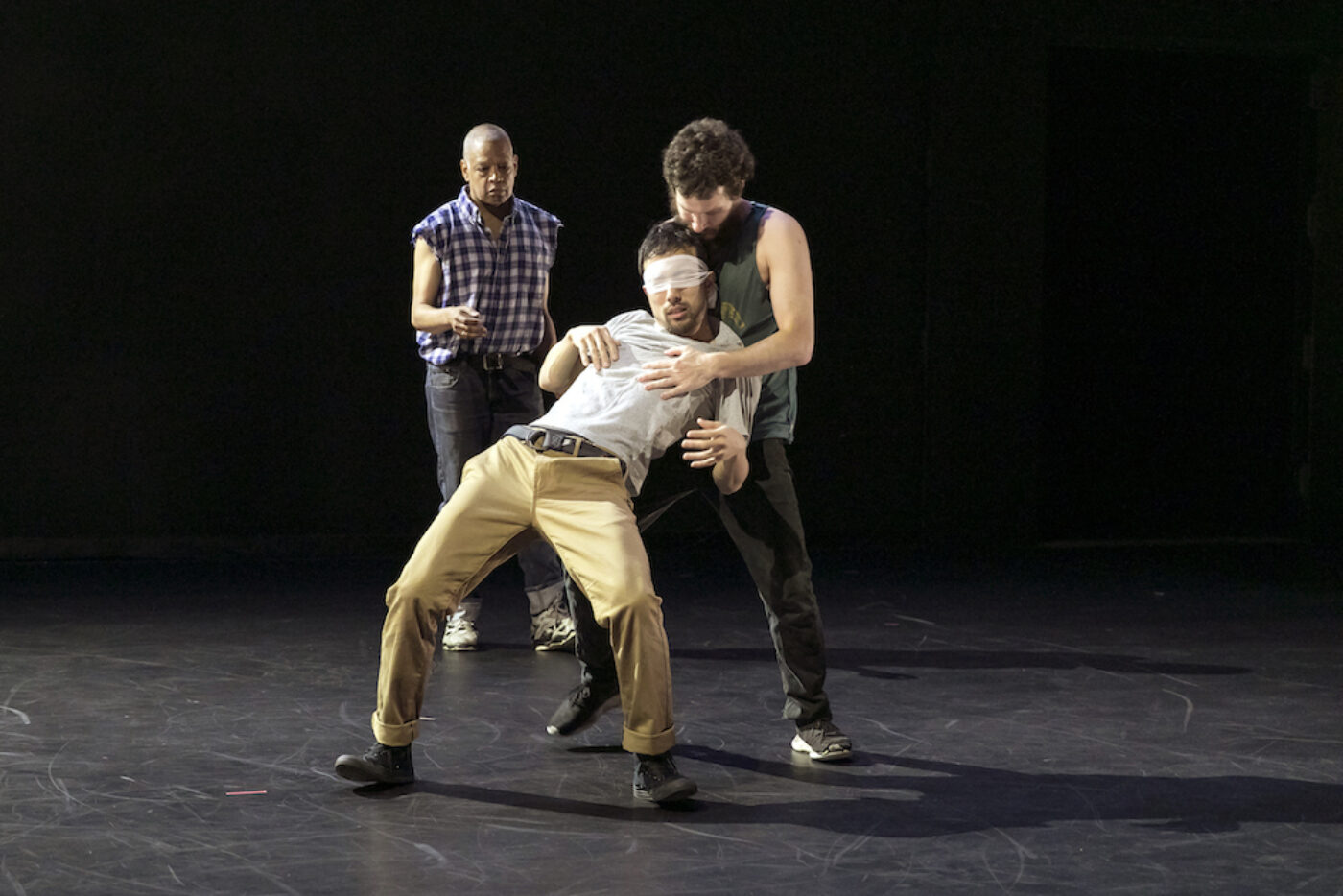 "For some reason it still matters years later," reads novelist Dennis Cooper early on in THEM, the show that's currently wrapping up Performance Space New York's months-long East Village Series. He's commenting on a childhood memory of seeing a group of gay men, but also voicing a phrase which might equally encapsulate the performance, now restaged three decades after its debut in the space where it was initially devised, as it holds lasting resonance as a document of the possibilities and limits of gay life in the early years of the AIDS crisis.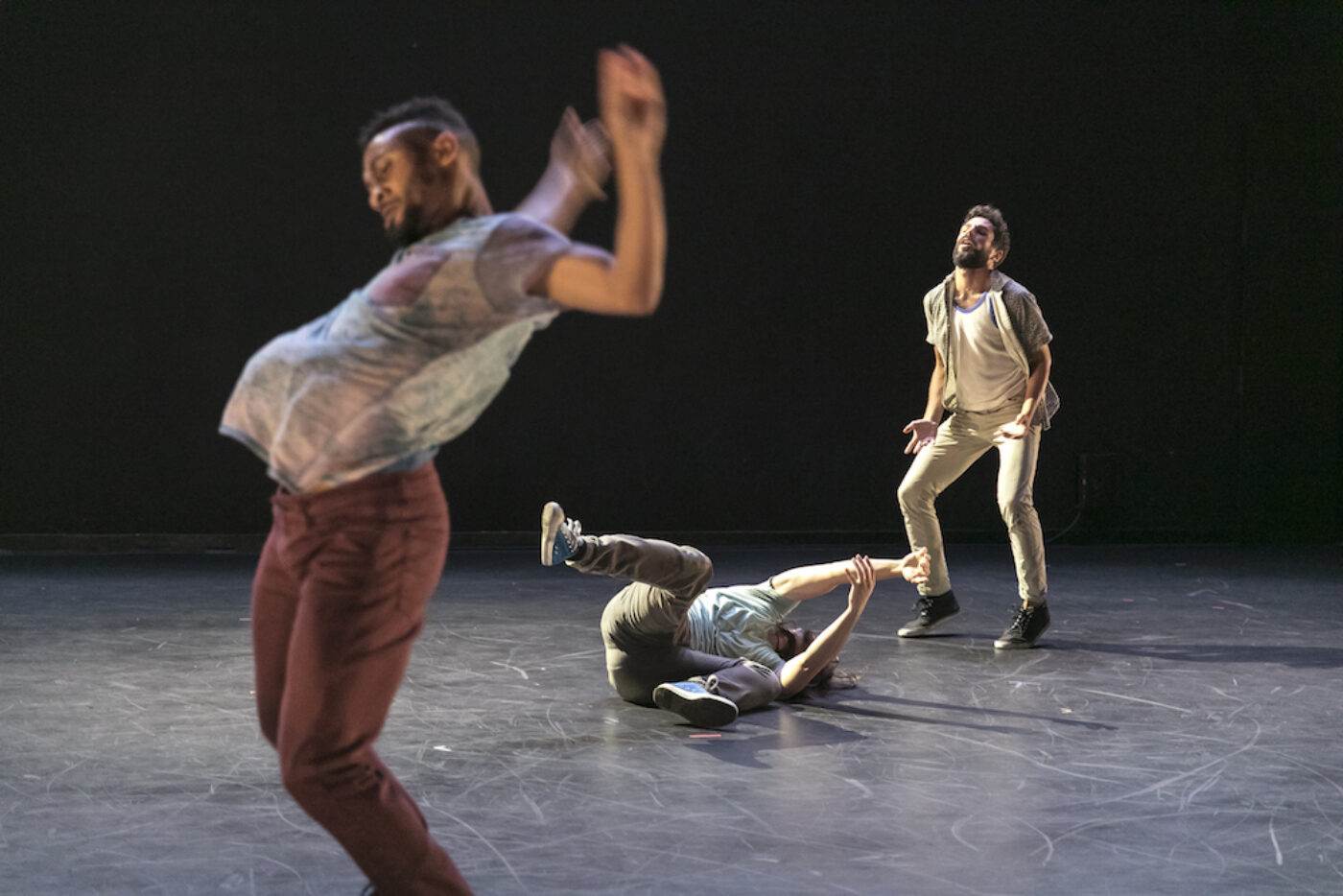 Conceived in 1985, the performance is an assemblage of improvisational dance, choreographed by Ishmael Houston-Jones; spoken text, written and read by Cooper; and music, composed and performed by guitarist Chris Cochrane. In the center of the stage, a shifting rotation of eight male dancers (Alvaro Gonzalez Dupuy, Johnnie Cruise Mercer, Michael Parmelee, Jeremy Pheiffer, Kensaku Shinohara, Michael Watkiss, Hentyle Yapp, and, briefly, Houston-Jones himself) perform a series of confrontations, articulating a wide spectrum of ways men can move together—from fucking to fighting. With an ease that's sometimes shocking, the dancers shift between violent gestures and intimate ones: hurling and slamming against each other, knocking one another over and helping each other back up. They cruise and embrace, then improvise scrappy, adolescent brawls. Early on, one dancer, wielding a two-by-four, menaces another offstage, then turns the weapon into a plaything—a bat for a private, childlike game of stickball. From the back of the stage, Cochrane's electric guitar energizes and subdues, droning ambiently until a punk riff gives way to a display of something like voguing.
Woven through the performance, and at times seeming almost to narrate the dancers' gestures, are short readings by Cooper. In a series of linked texts, the author—whose novels and poems have long chronicled outsider gay life—dwells on themes of sexuality and violence, loss and memory. Many of the texts revisit memories from childhood or adolescence, reflecting on early impressions of queer desire; several take the form of lists. One, "Bedded Friends," catalogues a series of former lovers; a parallel text, "Dead Friends," offers brief anecdotes about acquaintances who have died. The AIDS crisis is never explicitly named, but it's hard not to hear it in this grim index of illnesses, overdoses, suicides.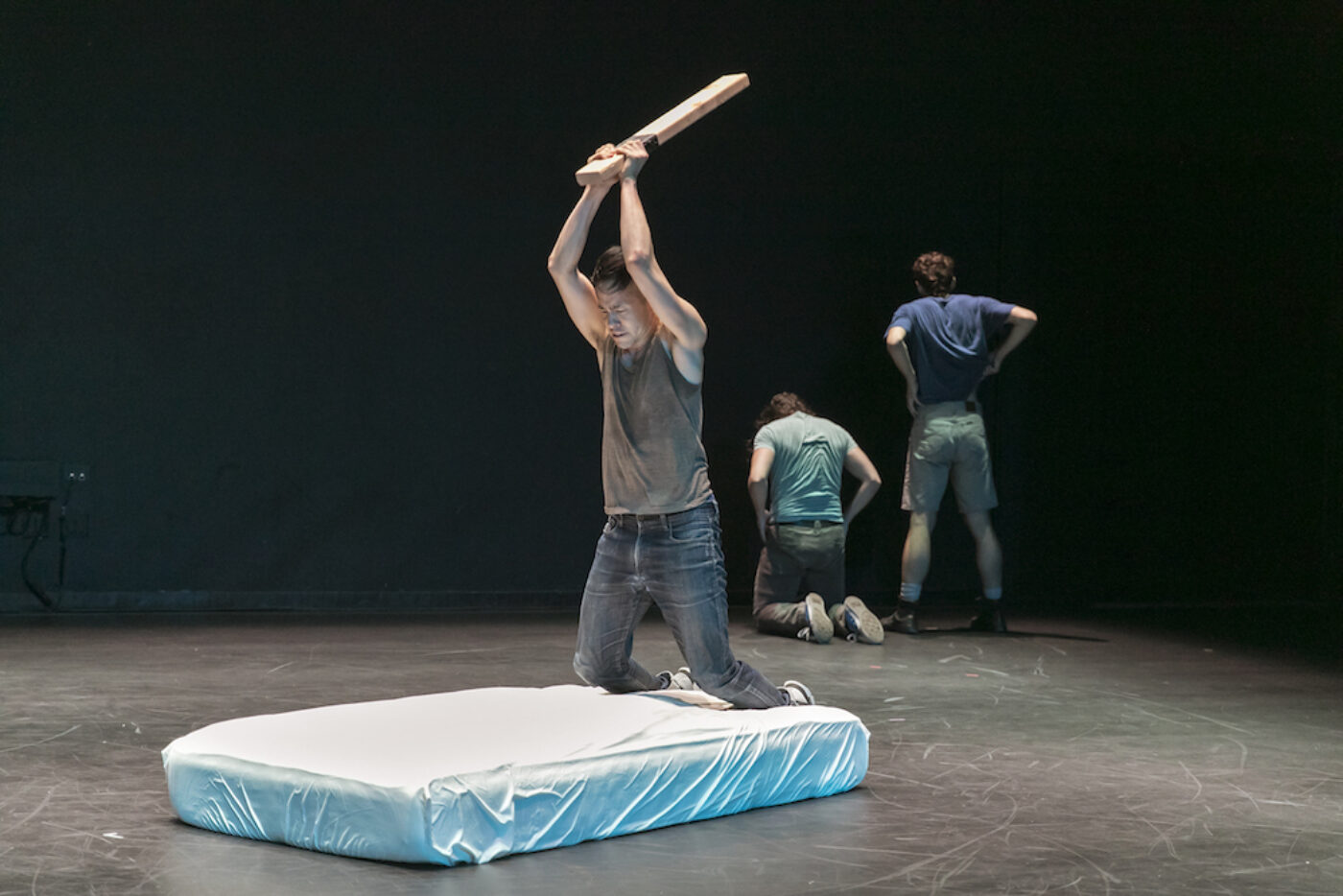 The story that's often cited in discussions about THEM is that when Cooper, Cochrane, and Houston-Jones began collaborating in 1985, when Performance Space was still called PS 122, they set out to stage a performance about coming of age as gay men. By the next year, when THEM debuted, the AIDS crisis had foreclosed that process for so many people that the piece was revised, with the threat of AIDS—of illness, but also of stigma and alienation, of sex as a site for potential violence—written in as one fact among many with which young gay men in 1986 had to contend. THEM contains a number of clear allusions to the crisis, from the piece's most harrowing and controversial scene—in which a dancer wrestles, at once violently and mournfully, with a goat carcass—to the empty mattress that's dragged onstage halfway through the piece, portending a deathbed. Though the performance predates Félix González-Torres's 1991 mounted billboards of empty beds—a reference to his lover's death from AIDS-related complications—the mattress, seen now, reads like an invocation of this work.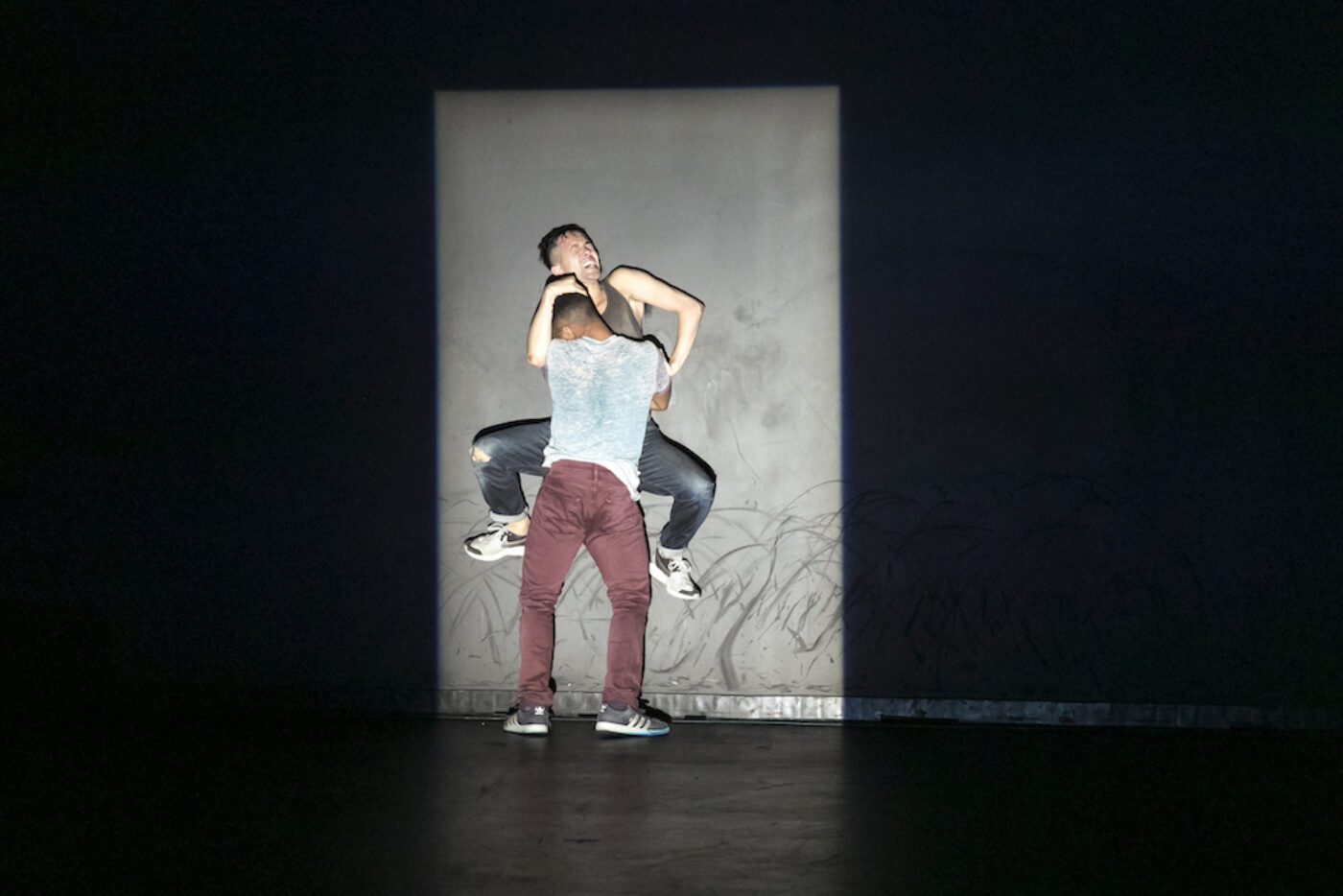 Billed in part as a Pride event, the restaging highlights other prescient political shifts that THEM may have unknowingly anticipated. Since the mid-80s, of course, the piece's titular pronoun has taken on new and queer possibilities. Today, "them" carries a remarkable elasticity, connoting not just the third-person plural—a group from which "me" or "us" can be differentiated—but also singular personhood, resistant to binary gender. Cooper, Cochrane, and Houston-Jones's THEM is not about gender fluidity as such—this is clearly a performance of masculinity, of the attachments and violences that male homosociality circumscribes—but given its title, it's difficult not to read THEM as an exploration of the relationship between the singular and the plural, the individual and the collective. Coming of age into any sort of identity is, of course, a process of negotiating the extent to which one will participate in public, and this tension is operative in THEM's staging—bookending the stage, Cochrane and Cooper each stand alone, performing their private roles, while the small crowd of dancers fills the space between them. It's a tension similarly on display within the dance, too, in which solo gestures flow into and out of tussles and confrontations—assemblies of what Cooper, in his narration, calls "tangled guys." A frequent arrangement of bodies onstage is: two men performing couplehood in some way (kissing, fighting, miming sex) with a third man alone onstage as well, witnessing but not participating. "I didn't belong there," Cooper reads as the dancers crowd together behind him. "So I sat on a rock and watched them." The role of the witness—an "I" documenting a "them" from some remove—takes on renewed urgency here, as we're reminded, from the distance of the present, of the AIDS crisis and the ambitious and provocative collectivities it would go on to galvanize.
Stagings of THEM continue at Performance Space New York until June 30. On June 27, the performance will be followed by a talkback with Visual AIDS.

Lisa Borst is a fact-checker and writer living in New York.