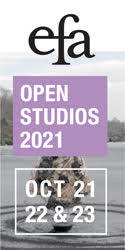 Tadeusz Konwicki is a Polish writer of novels, essays, and screenplays. He must be in his seventies by now. He was briefly published in America in the mid-'70s when the writings of Eastern European dissidents like Kundera initially caught the attention of American intellectuals.
I know and admire two books by Konwicki, A Minor Apocalypse and Moonrise, Moonset. They are both harsh, biting, black comic stories of Polish life, mixing essay, fantasy, topical commentary, and intense lyricism with visceral response to the physical details of nature. There are, in fact, few literary tasks of any kind which Konwicki seems incapable of performing. These two books are remarkable for the fluid, deliberately volatile emotional and intellectual leaps they manage to make. Konwicki means both to be on the battlelines of contemporary intellectual debate among various dissident groups fighting the fading Polish Communist regime, and at the same time, to be a comic poet of suffering, almost a Cervantes, in his observation of human frailty and folly. This description might sound like I'm talking about Kundera, but I find Konwicki tougher and earthier and more directly emotionally engaged than Kundera ever manages to be.
—Larry Gross
Originally published in
Featuring interviews with Jasper Johns, Tobias Wolff, Laurie Simmons, Sapphire, Scott Elliott, Brenda Blethyn, Craig Lucas, Suzannah Lessard & Honor Moore, Peter Dreher, and Richard Einhorn.