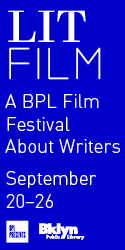 "Sympathy" surfaced during my research for Savage Art: A Biography of Jim Thompson. Never previously published, the story was written in 1931, during Thompson's sophomore year at the College of Agriculture of the University of Nebraska. He was 25-years-old. A classmate and Alpha Gamma Rho fraternity brother, Art Kozelka, preserved the original typescript of Sympathy for some 60 years, even though he lost contact with Thompson and appeared unaware that his friend went on to become a novelist. In 1931 Thompson sold door-to-door for the Kay-Bee Clothing Company, in Lincoln. His routine also involved collecting on overdue accounts. "Jimmie really hated the work, bugging the poor people who couldn't pay their bills," his wife, Alberta, told me. "He felt sorry for them—remember, this was the height of the Depression. But occasionally the people got angry and threatened Jimmie. Those times he'd come back to the car white, just shaking." Readers of Thompson's 1954 novel A Hell of a Woman will note the correspondent credit store setting.
—Robert Polito
Little Miss Kubbins's hand hesitated at the crypt in the file marked 5-B, serial number of the hardest collection letter in the Planet Credit Stores series. Her typewriter desk held an open volume of profit-and-loss accounts, opened at the ledger sheet of one Oscar Bordes. On the back of the sheet, in the credit manager's scrawl, the numbers of numerous letters, sent and checked off each week by the typist, met her eyes. The debit column on the front and to the left held a tiny neat legend, still clear in spite of its age:
12-19-26      2 chl'drns cts.      $27.50
No payments were shown.
Miss Kubbins sighed and inserted letter 5-B in the typewriter and typed the formal address across the top. She addressed an envelope and slipped it over the end of the letter. But something more than the monotony of the job slowed her hand as she turned to the next account.
"Pretty old, that one."
She turned startledly. The credit manager, and she practically loafing! "Why—yes. Yes it is!" To all appearances, however, he did not notice.
He leaned over her, and flipped the page back; shook his head. "What are we sending him this time?"
Miss Kubbins told him.
"5-B, huh? Well, I guess it's as good as anything. He's had all 36 several times over. We've sent him final notices enough to fill a courtroom, and enough appeals-to-the-pride to make a snake cry. We've sent letters to his relatives, to his neighbors, and to his employers whenever we caught him on a job, but it doesn't do any good. The last time we caught him on a job we didn't write any letters. We just went ahead and garnisheed—we already had judgment—but he got canned the next day, and he was drawn right up until then. I don't think he's working now; drinks too much."
"But how does his family manage?" Miss Kubbins asked.
"He hasn't any."
"Why, the bill says—"
"Well, he did have some children, all right," said the credit manager, hesitatingly. "It isn't a very nice story, but—well, Bordes's wife ran off with another man in December of '26. A month later when Bordes was working late at night one of the kids caught his nightgown on fire when he was standing in front of the gas stove. He wasn't but about six, and—scared. He jumped in bed with his brother. They both burned to a crisp before anyone could get to them."
Miss Kubbins looked down at her typewriter silently.
Almost defiantly the credit manager continued: "Ever since then we've been unable to get any satisfaction on this bill. Probably you think that we ought to forget about it, and personally I'd like to; but if I forgot about this one I'd have to forget a bunch of the others and it wouldn't be long before there was a new credit manager here. So all I can do is send him the hardest mail I have and hope that some day he'll get mad enough or frightened enough to pay off."
"I don't believe," said Miss Kubbins, "he ever will."
"No?"
"No." She looked at him straightly for the first time. "You can't frighten him because he's been through everything bad already, and you can't make him mad because he can't have much spirit left."
"What would you do then?" asked the credit manager, "besides give up?"
The girl colored slightly at the irony, but her voice was steady. "I'd give him a little sympathy," she said. "I'd make him feel that the loss of his wife and children had hurt me just as much as it had him. I'd make him know that I knew the same gnawing pain that he felt; I'd sympathize with his hurt so much that he could not bear to inflict any pain on me through his neglect to pay this bill. I'd—"
The credit manager looked at his watch. "I think I get your idea," he said. "Suppose you write him a letter like that in place of the 5-B, and bring it to me. I don't see how it can hurt anything and it may bring in the account."
He walked off, and the girl placed a blank sheet of paper in the typewriter. All the fervor of a novice at a new game went into that letter, and it was with rightful pride that she placed it upon the credit manager's desk half an hour later.
He read:
Mr. Oscar Bordes
718 Lamar,
City.

Dear Mr. Bordes:

Last night when I went home and found my wife and children gone to a show, I stopped to imagine just what my feelings would be if they were not gone for an evening, but were gone forever. I let the idea drift into my head that my wife and the mother of my children was in the arms of another man, and that my feeling of revulsion for her was so overpowering as to drive out all love for her. I put myself in the place of a man who loves a woman so much that he must always hate her. And I could not think of anything as terrible, as hopeless, as dejecting.
 
Then I imagined that my two innocent children were screaming in horrible, undeserved torture; I saw their two small bodies writhing in fright and pain while the dark cloak of death crept closer about them with no friend there to shield it off. And I saw them succumb into little charred heaps, still wondering that life should do this thing to them.

And I saw myself coming on to the scene, wondering that life could do this thing to me.

I stepped across to the window and looked out over the town to where I knew your house must be, and in that moment when my imaginings were your realities my heart went out to you.

I could see you sitting there night after night, with nothing to think of but the things you wanted to forget, and I could understand that when these memories were insistent they blotted out everything else.

But I could also understand, Mr. Bordes, that you would want to do the right thing by me—even though life has not treated you fairly—when you learned how I felt about you. I felt so sure of this that when I made up my mind to write you I decided to enclose a statement of your account. Perhaps you are not working now; doubtless you see no further need in striving. After you read this, however, I know that you will get this money to us in some way, so that you will not hurt and disappoint a friend, in the smallest measure, as you have been hurt and disappointed.

      Very truly yours,

"Good stuff," said the credit manager, as he signed his name. "I'll keep you posted if we get a reply."
But it was the sympathetic little Miss Kubbins who two days later brought the "reply" to the credit manager. It was in the form of a newspaper item, and it read:
"Oscar Bordes, bookkeeper, who was deserted in 1926 by his wife and whose two young children were burned to death in January of the following year, was found dead in the gas-filled room of a Lamar Street boarding house, today. Residents of the house say that Bordes had been growing more despondent each day through his inability to find work. In a note pinned to his pillow, he requested that his body be shipped to the medical college of the State University, and that payment for same should be sent to the local office of the Planet Credit Stores.
© 1998 by the family of Jim Thompson.
—Jim Thompson (1906–1977) was the author of The Killer Inside Me, A Hell of a Woman, andSavage Night, among many other novels. He wrote two films for Stanley Kubrick, The Killingand Paths of Glory. Recent adaptions of his work include The Grifters, The Getaway, and After Dark, My Sweet.
Originally published in
Featuring interviews with Yusef Komunyakaa & Paul Muldoon, Ian McKellen, Sam Taylor-Wood, Thomas Nozkowski, Geoffrey O'Brien, Alexander Nehamas, and Mark Richard.