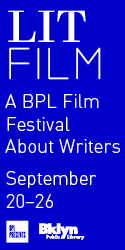 She is my earliest New York memory: spending the dollar on the Village Voice, poring over the pages, looking for her single image—quintessential, idiosyncratic, personal. Sylvia Plachy's portraits, street scenes, freeze frames are slices, snaps—single seconds apprehended and then held a little longer so that we too can hold them. Hers was the unguided tour that spoke to us all. Her images illustrate how need compels us, propels us to far away places, physically, emotionally, sexually.
I met Sylvia when she was sent to photograph me and loved her immediately. There is warmth to Plachy, an exuberant embrace of human experience in all its awful glory, a joy that also knows pain. She left her native Hungary at 13 with only a suitcase and her teddy bear. Over the years she has gone back as her own anthropologist, with her camera, excavating the layers of her history, our history. Her new book, Self Portrait with Cows Going Home, is slightly more romantic, melancholic, and dare I say nostalgic than Unguided Tour or Red Light. They are images steeped in old Europe in someplace long ago, far away, and always just around the corner. In many ways these images are about people, places, the combining and conflating of of past and present, memory and imagining, conjuring experience, the visual revisitation of fragments stored. They are hauntingly beautiful. In the book Plachy writes, "At sundown in small villages all over eastern Europe cows, their udders full, return home from the meadows, their hoofs clip-clop on the pavement like voluminous women in heels. When they find the house they belong to, they moo."
—A.M. Homes
Originally published in
Featuring interviews with Rodney Graham, Pierre Huyghe and Doug Aitken, Jerome Charyn and Frederic Tuten, Ben Marcus and Courtney Eldridge, Kaffe Matthews and Antony Huberman, Jonathan Caouette, Laura Linney and Romulus Linney, and David Levi Strauss and Hakim Bey.