Jennifer Rodriguez reports on the "Sweet: Actors Reading Writers" series and its founders' innovative, and highly entertaining, approach to live fiction performance.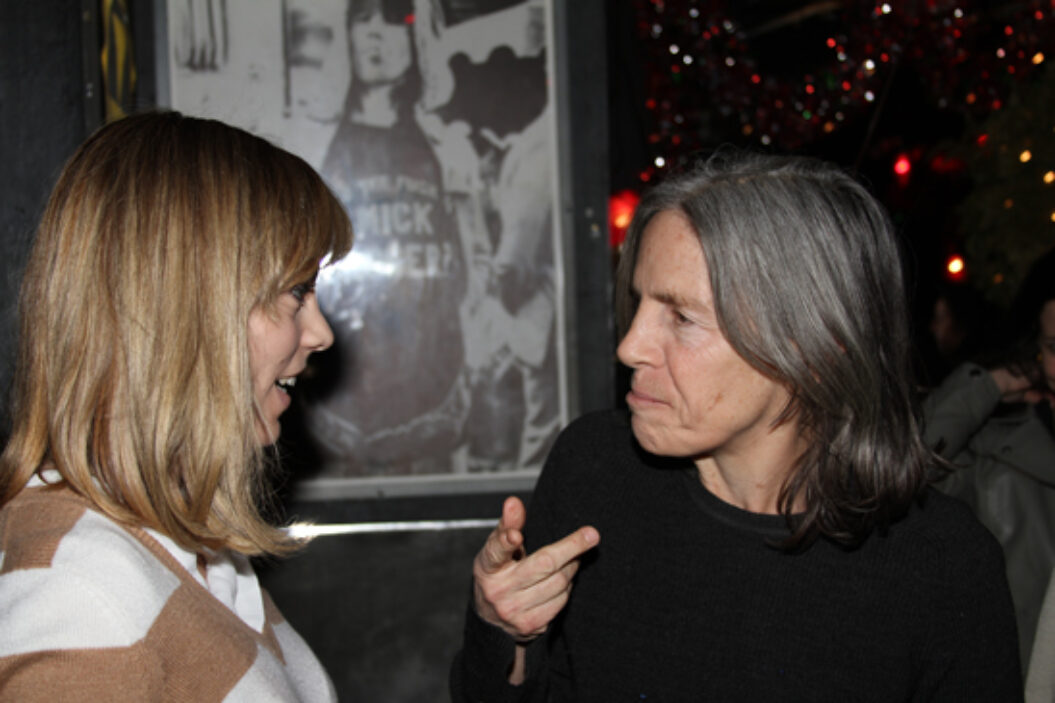 "We are in the future," said Shelly Oria from the stage at East Village watering hole Three of Cups. "This is the first "Sweet" of 2011. Are you ready for it?" A throng of applause erupted in the packed lounge, in honor of Shelly Oria and Annie Levy, co-founders of the monthly literary reading series, "Sweet: Actors Reading Writers."
"Sweet" was started a little over a year ago. A bartender friend had suggested to Oria, who is a writer, that she curate a series. At first Oria was dubious to add to the already overwhelming number of such events in the city. But then that same friend tweaked the idea: he suggested that Oria arrange for actors, rather than writers, to read the works. Oria sensed genius and got on board. She explained her instinct to the audience at "Sweet." "Writers are shy," she said. "When they find out about 'Sweet', they think 'Ooh, I get to do a reading, and I don't have to go on stage.'"
Oria knew immediately that she should coordinate with her long-time friend, director Annie Levy, whom she met at Sarah Lawrence. When she presented the idea of a partnership, Levy accepted right away. "I thought, this seems like a natural marriage," she said. "Why aren't more literary series using actors?"
The partnership is a division of labor. Oria lends her curatorial sense to the events, selecting authors with consideration to diversity of gender, race, sexuality and genre. "[Diversity] makes for a better event. It's more fun," said Oria. Levy, in turn, handles the casting with skill that has been refined through years of experience. "What often happens is when I read a piece I hear a specific actor's voice in my head," she explained. "I've been a director in New York for the past ten years, so I've gotten the chance to work with a lot of wonderful actors and sometimes I just know exactly who to reach out to."
The partnership produced immediate results. "In the first month, we were 'kind-of-good' packed," said Oria. "Then we were packed in the second month." Indeed, the event soon had to move from its original home to Three of Cups to accommodate the needs of a growing audience.
The first "Sweet" of 2011 started with Oria and Levy's buoyant introduction, and the energy level remained high as five actors read works from Ben Greenman, Eileen Myles, Joshua Phillips, Melissa Broder and Megan Gilbert. I had the chance to speak with some of the authors and actors after the final reading. In each case the authors noted the way the actors' idiosyncratic styles interacted with the texts, sometimes contributing unexpected elements to the narration. Their reactions shined a light on what makes "Sweet" unique among literary readings.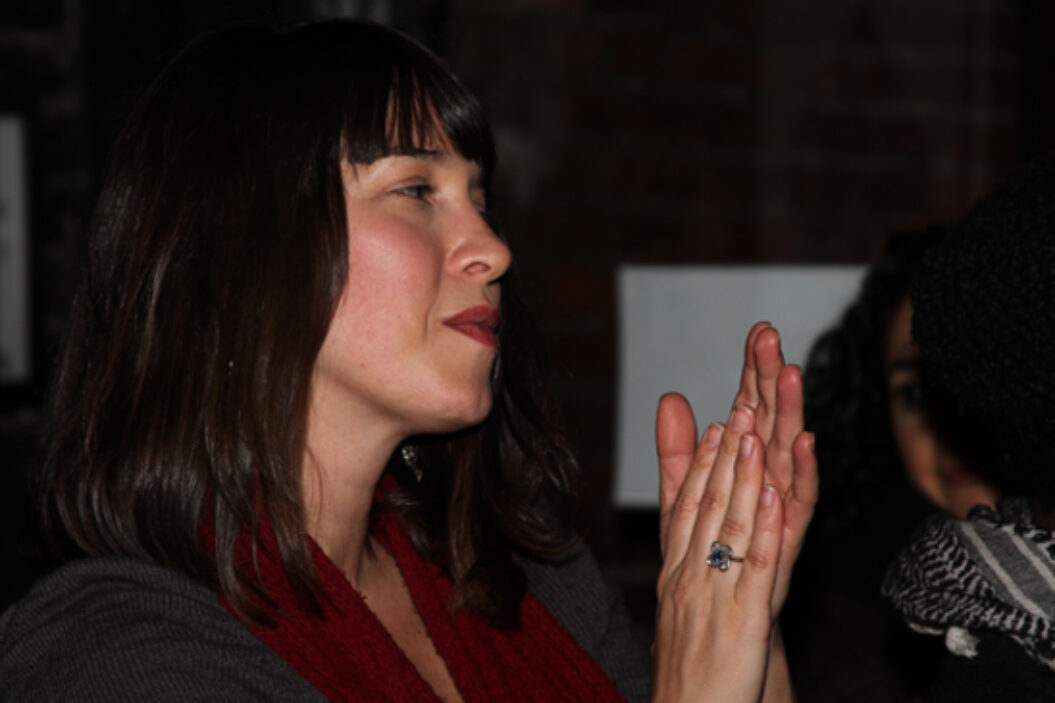 Megan Gilbert had one request for actor Daliya Karnofsky. She wanted her to sing. This was because Gilbert was taking the opportunity at "Sweet" to inaugurate the first public reading of "The King." The story depicts a flirtation between a romantic cum naïve girl—"She really believes in beautiful things happening," said Gilbert—and an older man in a karaoke bar. To Gilbert's delight, Karnofsky threw herself headlong into the performance, belting out eighties classics for the riveted audience. Her performance stopped short of cartoonish and conveyed a character both earnest and heartfelt. Indeed, Karnofsky contributed a dimension to the character that even Gilbert did not expect. "In my brain," Gilbert said approvingly, "[the narrator] is a little more dead serious. But [Dalia] captured that she was funny."
Similarly, Ben Greenman experienced his narrator anew through the reading. Greenman had submitted a short story written specially for the occasion. "Four Foundations" details with sly comedy the narrator's experience of his troubled marriage. (Greenman was quick to dodge a straight autobiographical interpretation, saying that his own marriage is "marginally better off" than the narrator's.) When I asked Greenman what it was like to hear Julliard student Alex Hanna's reading, he said simply, "It's odd." He then gestured toward the main difference between his and Hanna's approach. "I'm a non-performy reader," said Greenman. "If I were reading, I would just read the paragraphs." Hanna, conversely, performed the work in character. He wore a suit and altered his native Boston accent into an upper-middle class Connecticut cadence. It is uncertain whether the physical elements of the performance detracted from the audience's apprehension of the words themselves which relied on precise diction to usher subtle undercurrents of meaning. But if Greenman's experience was cautiously ambivalent, the audience's was engaged. The reading was received alternately with pin-drop silence and appreciative laughter.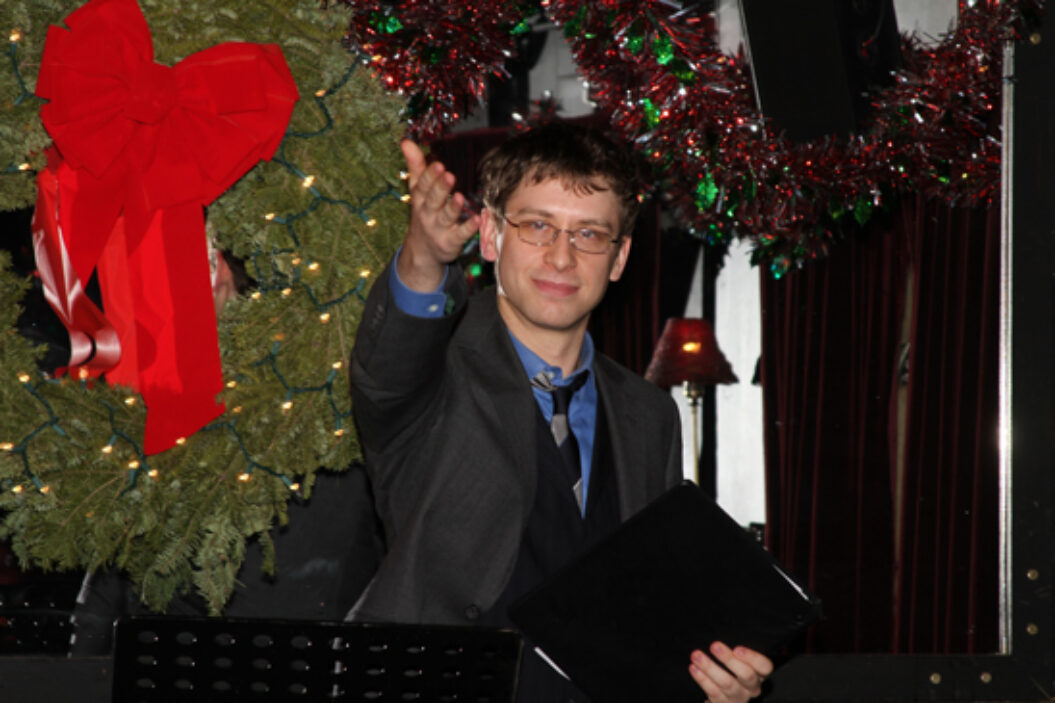 Perhaps the cleverest casting was not the product of chance but of intention. It was embodied in the decision for a man, actor Jon Riddleberger, to read from Eileen Myles' novel, Inferno. The novel features a lesbian narrator, and the piece for "Sweet" was a particularly graphic bedroom scene between that narrator and a man. It turns out that Myles had requested a male actor when she agreed to participate in "Sweet." "I'm queer," she explained. "I didn't know how another woman would interpret it. I thought this would have the most frisson." The performance was a hit with the audience who reveled in the mid-story surprise revelation of the narrator's gender. After the reading, Myles expressed lush gratitude toward Riddleberger, saying, "You were so good, very funny. It was so wonderful." For his part, Riddleberger said that he enjoyed the role and that the only awkward part for him came when he had to perform part of the text in Italian.
As the reading came to an end, the audience members turned to one another to mingle. Oria and Levy rushed to the stage to shout their final thanks to the authors, actors, attendees and to Allison, the bartender. Oria also invited everyone to an after-party down the street. If I had to guess, I would say that this overarching hospitality, as well as the lure of brilliant writing and outgoing performances, is what has played a role in making "Sweet"-regulars out of so many.
The next "Sweet" will feature the work of Teddy Wayne, Emily Gould, Anthony Tognazzini, Christine Baker, and poet Elana Bell, at the Three of Cups in the East Village, NYC, on February 10th. For updates, check out their facebook page.
Jennifer Rodriguez is a journalist and a law student at NYU. When she is not studying, she writes about the things she loves, which include art, literature, fashion and food in New York. Her work can be found on BOMBlog and at www.athoughtfulgirl.com