Discover MFA Programs in Art and Writing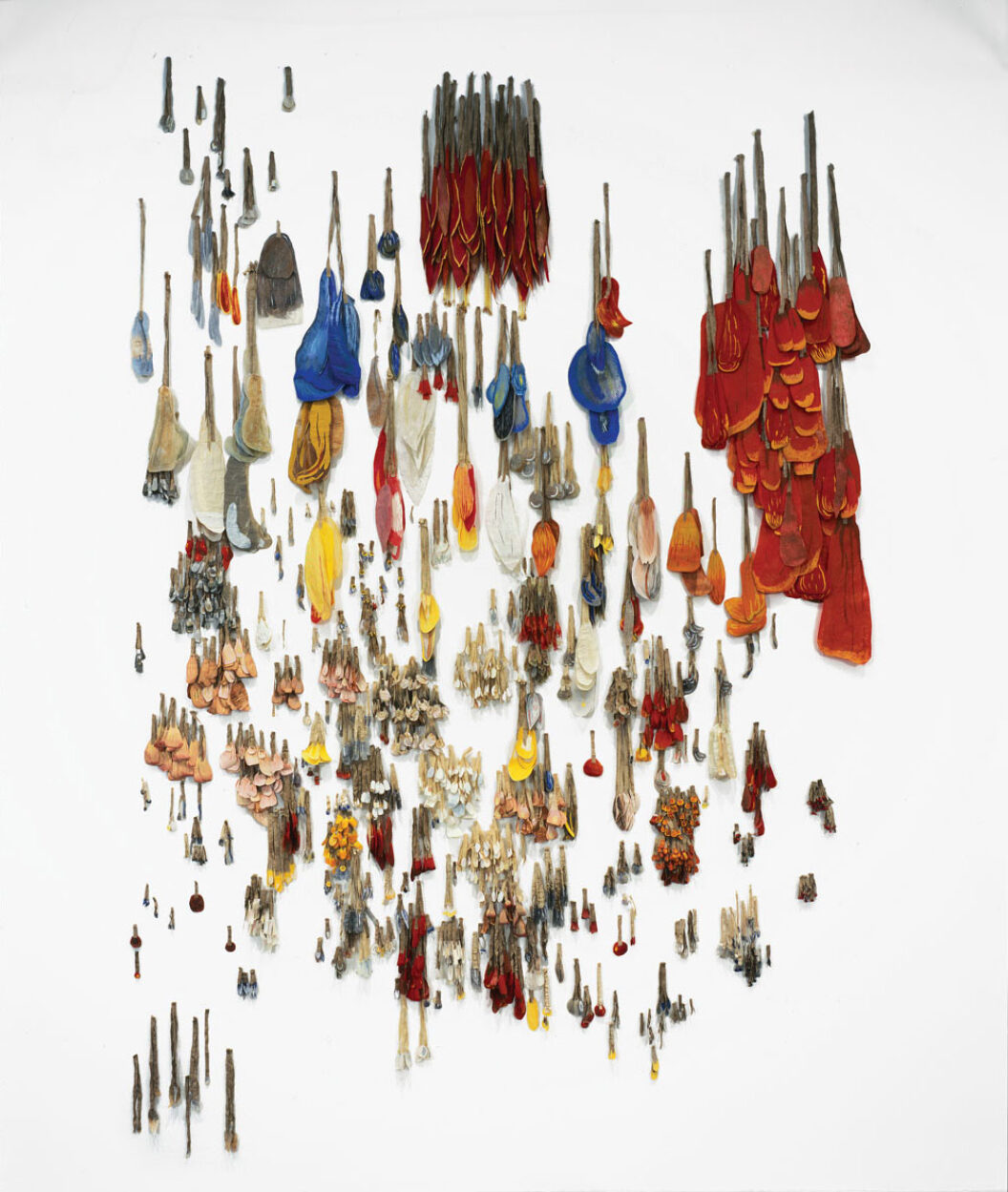 Suzanne Bocanegra and I met recently at a tiny coffee shop to talk about her drawings. I have always loved her work, though I have rarely thought about why. I'm not a particularly analytical "looker." Even in my own field I don't analyze much. But when I went to Bocanegra's show last summer in New York and saw All the Drawings From the Bloomingdale Brothers' Price List, Spring and Summer 1886, a wall piece of magnificent beauty and depth. I wanted to find out more about how it worked.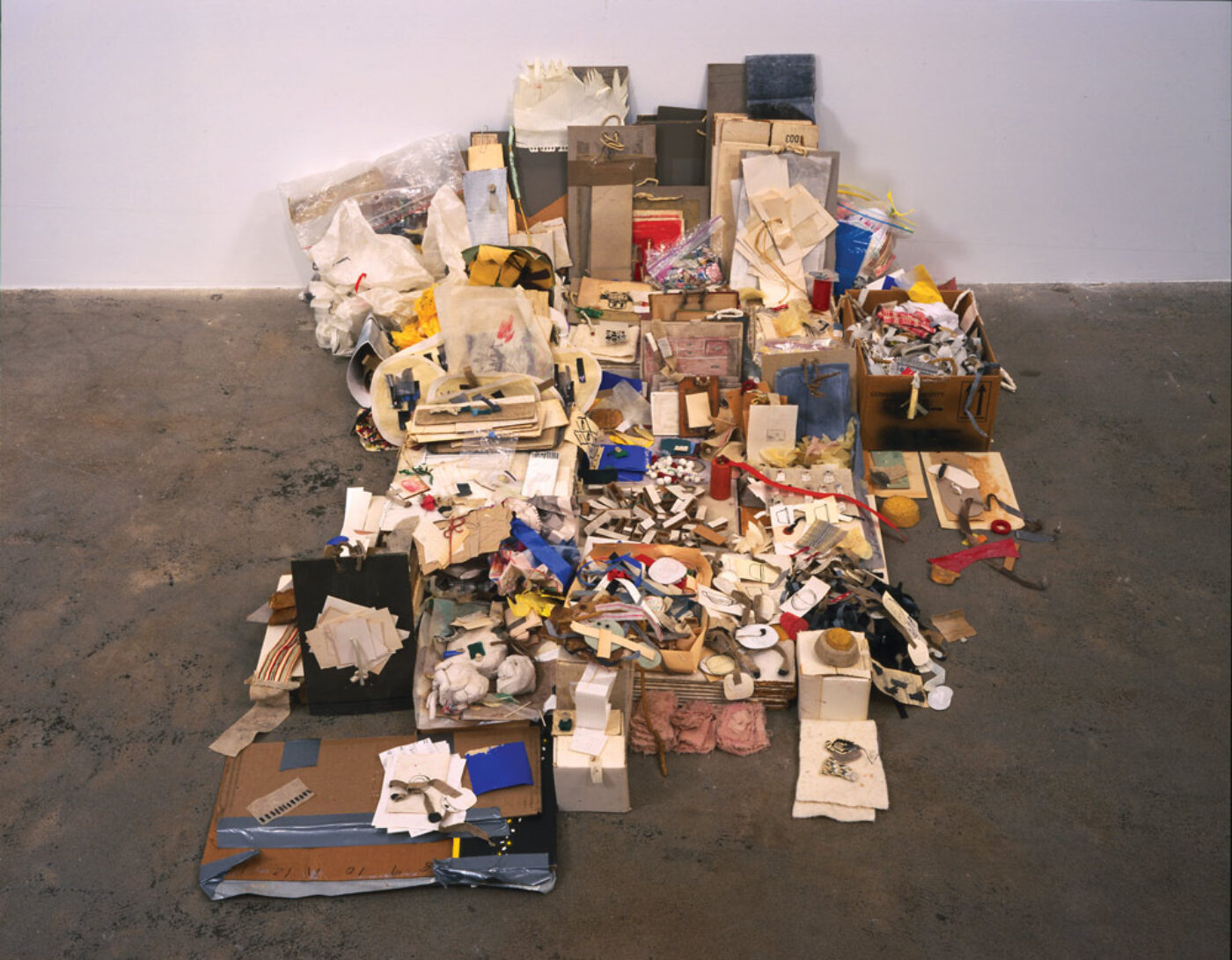 Bocanegra's art is human, historical, filled with the material of life, highly organized and highly messy all at the same time. Drawing is her way of observing. She thinks with her hands, studying and considering her subject, an object, by drawing it. In Bloomingdale Brothers she re-sorts and meticulously redraws the contents of one of America's first mail-order catalogs, organizing thousands of reproductions of dry goods, garments, and housewares and displaying them like some overstuffed Victorian storefront. She looks at her subject in a whole new light, and then has us do the same, revealing both the social/historical context of the original and her own idiosyncratic take on it.
Bocanegra focuses on how collecting and categorizing objects gives them meaning, and the collecting impulse is evident through out her work. In All the Petals from Jan Brueghel the Elder's "Bouquet," 1607, she has created her own paper collection of flower petals by painting a copy of every petal in the original painting, sorting and grouping them to follow Brueghel's composition. Like an art historian, she studied the rendering of each petal carefully, but rather than write about them, as a historian would have, she painted about them. The result is a methodical dissection that reveals both the structure and the abundance of the original.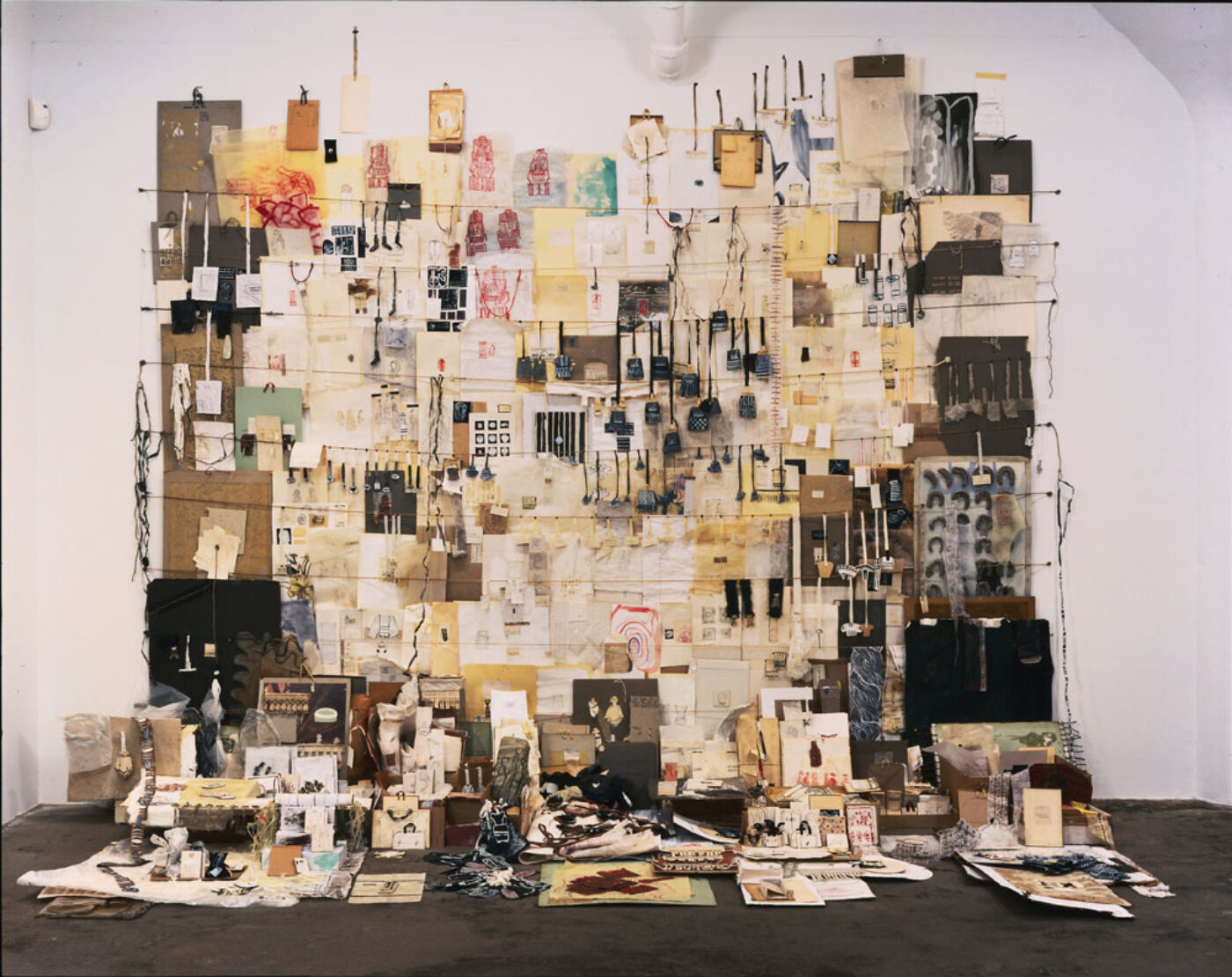 Bocanegra finds inspiration in many sources, from scientific specimen collections to the many patterns of Scottish tartans. She draws parallels between her own work and that of the 17th-century collector Cassiano dal Pozzo, who created a paper museum by commissioning artists to make drawings of subjects that interested him. But it is her reference to Cynthia Ozick's essay "She: Portrait of the Essay as a Warm Body" that particularly captures the essence of her mission. In this essay about essays, Ozick observes that a really good essay is about following an idiosyncratic thought process, "a stroll through someone's mazy mind." Bocanegra's mind engulfs us, comforts us, holds a curious mirror to our faces, and makes us take another look at the very material of our lives.
Julia Wolf is a composer and a founder and artistic director of Bang on a Can.
Originally published in
Featuring interviews with John Waters, Shirley Jaffe, James Welling, Nuruddin Farah, Alma Guillermoprieto, Olu Oguibe, Hanif Kureishi, Ra'anan Alexandrowicz, and Howe Gelb.