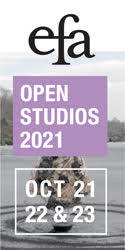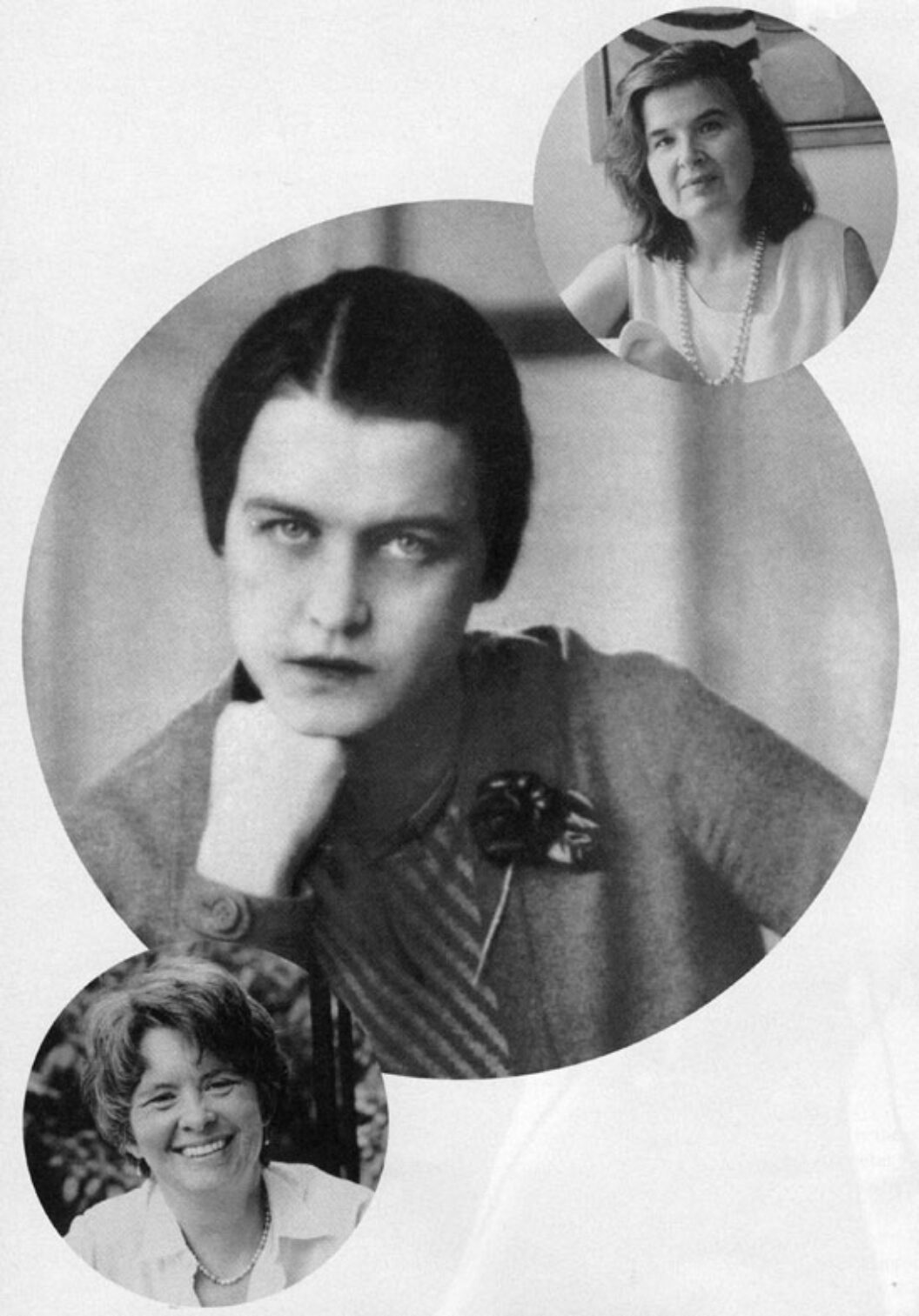 Born just before the turn of the century, Margarett Sargent was an exuberant socialite, iconoclastic wit, audacious lover—and mother and wife—from Brahmin Boston. She was also a uniquely talented and professionally recognized painter who exhibited in New York and Boston, but she abruptly stopped making art in her mid-forties. Suffering from severe depression, using alcohol to quell the growing conflict between her creative and social drives, she spent the last years of her life in and out of sanatoriums undergoing shock treatment or traveling with a chauffeur through Europe, estranged from her family and isolated from friends and colleagues.
Stanford White was the leading neo-classical architect at the turn of the century. His energy and output were gargantuan: He designed Washington Square Arch and Park, the original Madison Square Garden and the Players, Metropolitan and Colony Clubs, as well as palaces for the robber barons of the Gilded Age rich—the New York society we know best from Edith Wharton's novels. His lifestyle was as frenzied as his output—long junkets in Europe buying art and antiquities for his clients, designing and orchestrating extravagant dinner parties and balls, rebuilding and designing the grounds for his wife and family at Box Hill, Long Island, and maintaining a tower high above midtown New York where he entertained privately. In 1906 he was murdered, shot in a public restaurant by the delirious and jealous husband of Evelyn Nesbit, a young woman Stanford had seduced when she was 16. Stanford's affairs were revealed at the trial, and the ensuing scandal was subsequently romanticized and glamorized over the decades by biographers, historians, and, of course, Hollywood.
As juicy and highly entertaining as these stories might seem to the public, the dramatic and painful effects for immediate family members are another matter. Family stories handed down, or ones never discussed but revealed by outsiders, form a family's identity as much as time, place and individuals. Honor Moore's biography of her grandmother Margarett Sargent, The White Blackbird (Viking) and Suzannah Lessard's rumination on her great-grandfather and family in The Architect of Desire; Beauty and Danger in the Stanford White Family (The Dial Press) are provocative and shimmering revelations of both the myth and the truth of these two larger-than-life figures and the legacies they left their families. We sat down over tea this summer, hours before Suzannah and Honor were leaving New York for vacation in Italy.
Betsy Sussler I felt that you were both haunted by your subjects: Honor, by your grandmother Margarett Sargent's talents as a painter and beautiful socialite, and her ultimate decline into depression; and Suzannah, with your great-grandfather Stanford White's dramatic talent and lifestyle, and his murder. Were these hauntings?
Honor Moore It was a haunting for me in that my grandmother's life was a trap door I was certain I'd fall through. I felt sure that if I became creative, as I wished to do, that I would become alcoholic, promiscuous, manic depressive, in and out of mental hospitals, and a casualty of years of shock treatments … It didn't look good.
Suzannah Lessard In my case, there was a story and a romance that was very colorful and ebullient, and there was also an avoidance that was disturbing. A feeling of unfinished business.
BS An avoidance in that within the family the murder was never discussed?
SL Stanford himself was never discussed. But in fact we lived in this very powerful, vivid and beautiful context which had been created by him so that he was everywhere there. And then there was silence about him to the extent that anything said was a denial of the very glamorous myth that was held elsewhere in the world. What was mysterious to me was how the family continued to be disturbed by the very name of Stanford White. It didn't make any sense, because it was a sophisticated and cosmopolitan family, not a prudish one—a bohemian family by my time. And one very tolerant of all kinds of behavior. Therefore, why would they be upset about this glamorous, bohemian, sexy guy? Most mysterious of all was that I seemed to be wired with the same nervousness about him.
BS Do you think that by discussing the scandal, that your family would have uncovered an evil that they didn't want revealed? No one knew really what happened between Stanford and Evelyn.
SL Well, there were different layers, different generations knew different things. My grandfather knew, he lived through the trial. And my grandmother knew. And then there was what they communicated—or failed to communicate—to their children, my mother's generation. My mother and my uncle Bobby didn't learn about it from them. My uncle learnt about it for the first time while he was in the Coast Guard in World War II; and my mother learnt of the story from a Smith cousin.
BS This is not unusual, that members of subsequent generations are the last to hear the details of a family scandal.
HM What occurs to me as you're talking, is that the myth I grew up with was a very negative one. Margarett was demonized in our family. I learned, when I was growing up, to be frightened of her, so it was more a question of finding out what the real woman's life was, which actually turned out to be less "crazy" than the myth. I never knew when I was growing up that she'd had a real career as an artist.
BS But hadn't you grown up among her paintings?
HM: No. There was one drawing in our house. No paintings. I didn't know she'd ever done a painting until I was an adult. I thought maybe she'd dabbled. I had no idea.
BS But she had a reputation, and she knew and befriended Betty Parsons, Jane Bowles, Berenice Abbott …
HM I knew none of that. Those were all friendships I learned about when I began to research the book.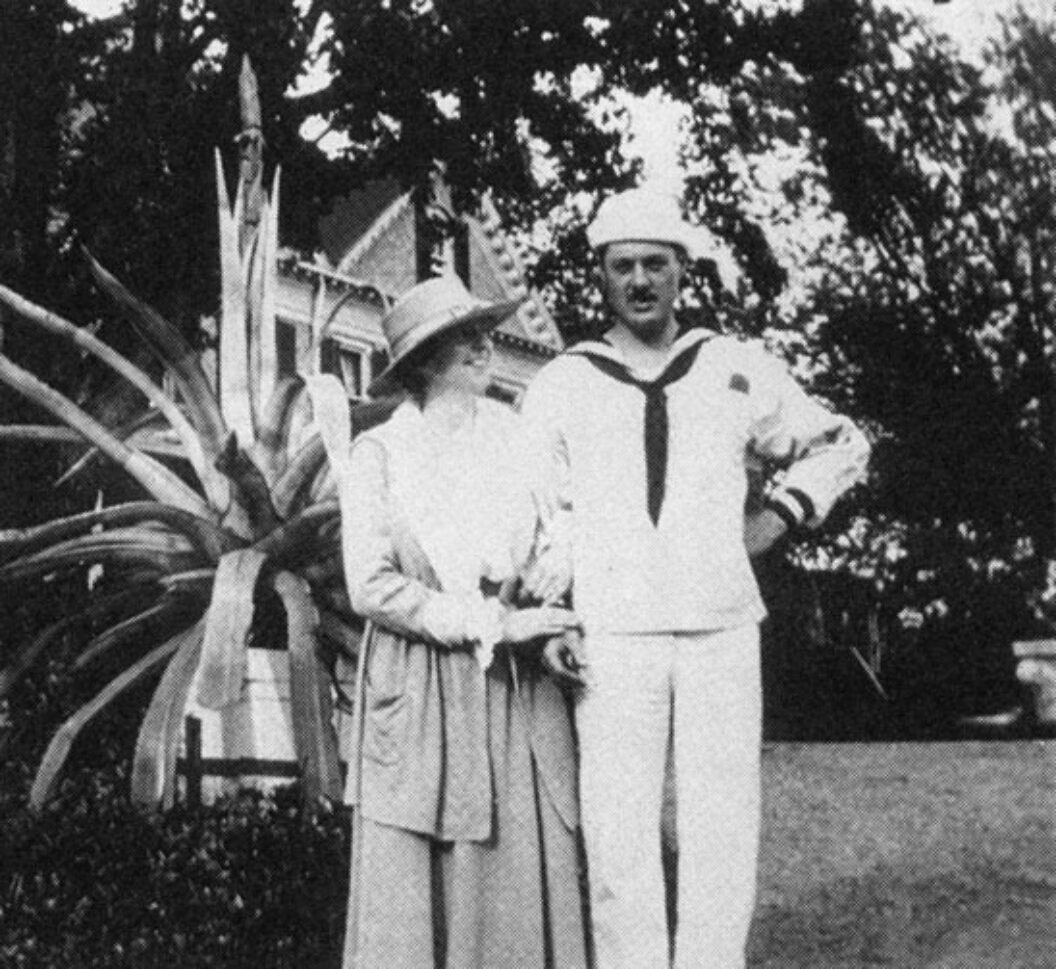 BS What first compelled each of you to start these books?
SL It was at the center of my writing life. After I got to The New Yorker, William Shawn said to me, "We're here to publish what you write, not to tell you what to write." And at first I didn't believe him: I thought, that's ridiculous. This is a job. And I went ahead and wrote articles that I thought of as New Yorker articles. But something deep in my psyche heard what he'd actually said, and I began to develop a combination of a focus and a block. Every subject that I picked up would start off fine, no matter how neutral, and then after a while started developing troubles. It was as if the article had tethers attached to it: long, long tethers that were attached to a whale that started swimming, the minute I started writing, in the direction of what I thought of as New Zealand, which was a place I had never been. In other words, I knew the direction, but I didn't know where I was going. So I'd be a little ways in and then the piece would get pulled by the whale, and shortly thereafter a terrible conflict would develop. Sometimes the subject matter was close to home, sometimes it was far from home, but it didn't matter. It was as if my psyche found a way, out of any material, to develop a conflict that was archetypal for me. And finally it got so bad, and it was taking me so long to write anything that I decided that I was going to believe what Mr. Shawn said, "We're here to publish what you write." So I decided to follow the whale. One morning I sat up in bed, looked out my window, and I picked up my pencil and immediately started what is now the opening of the second chapter in the book, "Lower Fifth Avenue, this is my neighborhood." It started moving like a spiral, and I noted all the aspects of the neighborhood that were family references starting with Washington Square Arch, which is Stanford's; and then I saw a little bit of the Hudson out the window and my mind went right up the river to Rokeby, which was the seat of the Chanlers, one of the clans that is now a part of the book. And so it went, that morning, directly into the family story. But then for many years I remained in conflict about it because I wanted to write a love letter to the family, I wanted to restore it to what it had been for me. And at the same time I needed terribly to tell the truth. I feel that what I've done is a restoration and not a destruction of the family. It's a restoration because it grounds the family story in reality rather than fantasy and denial. But for many years I was unable to proceed because I didn't have all the information I needed in order to come to terms with my own life, much less all the information about Stanford's.
HM What happened to me was that in 1969 I was struggling to write poems in New Haven, and going out with a guy who was a writer. You know, I was going out with him because …
BS You were young and you went out with the person you wanted to be.
HM Right. And I sat up in his little office and started writing about my grandmother. It was the first coherent thing I'd ever written. It had voice and image.
BS But then what happened? That was 1969 and this is 1996.
HM I saved the piece and more or less forgot about it. It was about meeting Margarett at Prides, her house and studio north of Boston, after she no longer lived there full-time. Eventually, after I began to write seriously, I tried to use some of the material in a poem about her. I was obsessed. I used to go to those exhibitions of women artists in the '70s and look for her on the walls. Literally. But I never found her, and I could never finish the poem. Finally in 1980, Janet Sternburg was editing an anthology called The Writer On Her Work and she wrote a very interesting letter. It didn't say, "Write about being a woman writer." She asked, "Who influenced you? Who was it that made you become a writer?" And I wrote the essay, "My Grandmother Who Painted," which was in The Writer On Her Work, Vol. I., in which I quoted that first piece I'd written about Margarett. The White Blackbird starts with a piece of that 1969 essay Sternburg commissioned in which my mother berates me—I'm 12 years old—and she's afraid I'll grow up to be like the mother she's terrified of.
BS I do believe that any writer has one subject about which he or she must write, that imperative sets them free—to write.
HM Like Suzannah, I had to get free. It was as if Margarett's example was a family curse that I had to break: My grandmother stopped painting, and my mother died at 50 after publishing one book and left me her writing in her will.
BS She was telling you what you had to do.
HM That's right—but I also had to get past my version of what the crisis was that stopped Margarett cold at 45.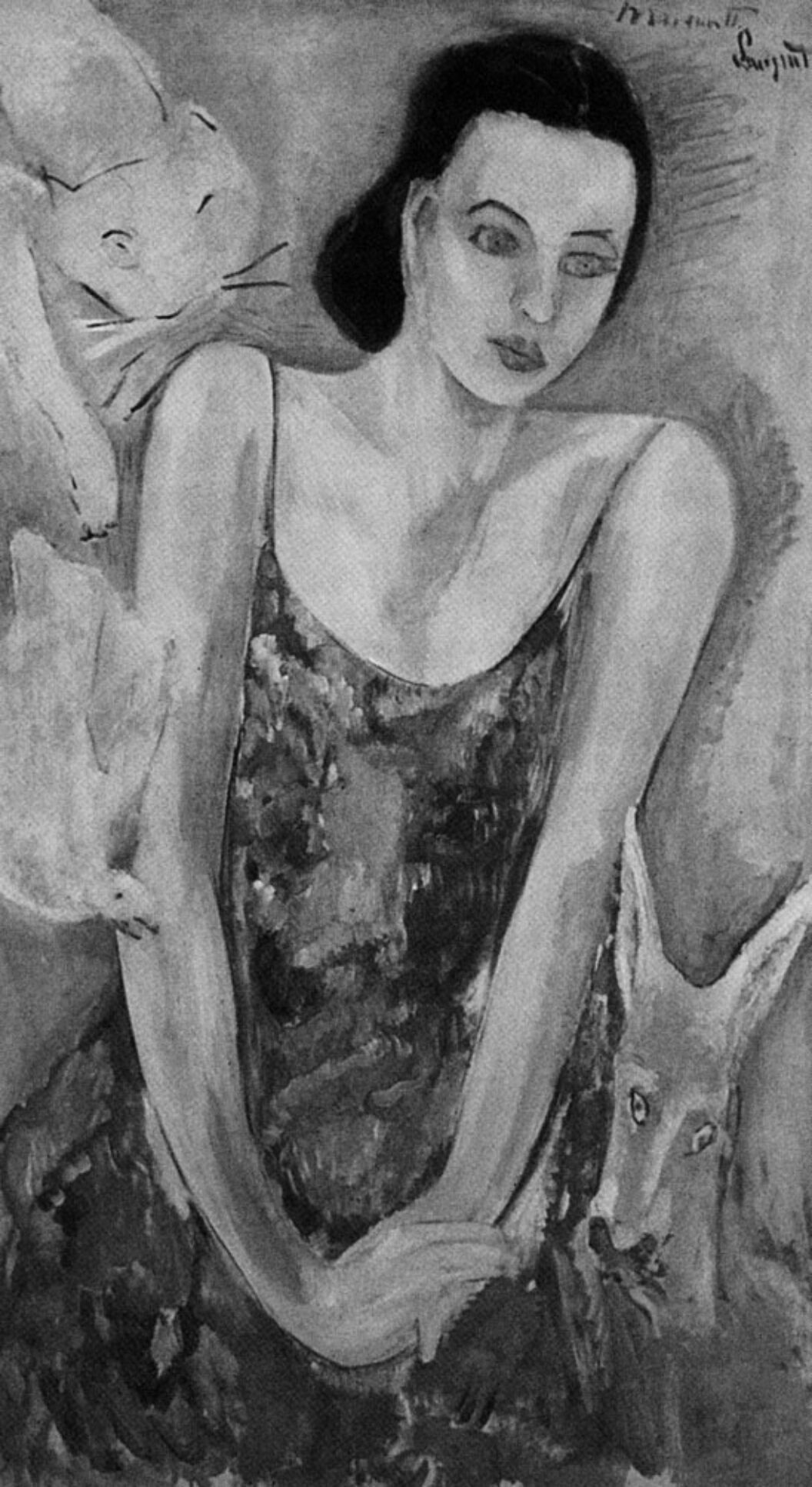 BS Both of you ground your books in places that have an animistic quality. They're family seats. Do you think places have souls?
HM Prides was not a family seat. It was the house where my mother grew up, but it was charged with the same kind of negative force that Margarett was, and it was sold as quickly as possible after she became incompetent enough not to notice.
BS It was your mother's family home. It was imbued with some kind of spirit …
HM It was imbued with the demonic spirit of family stories about Margarett. I did not go there. I went there only once as a child. When I was growing up, our "family seat" was the farm where my father grew up in New Jersey.
BS So Prides was in fact a place that was a mystery to you, whereas Suzannah, you grew up at Box Hill in St. James?
SL Uh-hum.
BS One of the things that drew me to your book was the description of the land, it felt very much as if it contained the souls of your family. Did you feel their personalities lingered in Box Hill?
SL Oh yes. Clearly.
BS Stanford White didn't just design the house. He designed the landscape as well.
SL A lot of the landscaping of the place was on that plateau, the 25 acres where the dwellings are. And even then down in the lower woods, there's a temple designed by Stanford. The Beaux Arts design tends to transcend—in a way becomes the landscape rather than a super-imposition.
BS In the book you refer to a wildness to the land, the ruins, the overgrowth …
SL The earlier landscape. Yeah, there were layers to the landscape.
BS Like Rome, where the present is built upon layers of the past.
SL That's why Rome was so familiar.
BS Suzannah, you said when you first started to write this book you looked out the window and started moving from Stanford White's architectural sites in your neighborhood up the Hudson to your grandparents' home. It's as if the land and its sites were narrating to you.
SL Yes, very much so. At first I found it impossible to describe my life as a child in my home, all I could describe was the interior of the house. And in a different way, describing the land was almost like an objective correlative for what I felt. I think this is very common in families where there is silence and pain, where there are emotions that are tied up and communication between people is very faulty. People don't know how to communicate love to each other. They transfer it to the land and the land becomes the loved thing, and the custodian of family love.
BS And history.
SL And history. What happened for me in the process of writing the book was that for a long time writing about the land was the only way that I could write about any of this, and gradually it led me toward the essence, which of course is not about the land at all. I had to break through, I had to liberate myself from that because as long as you stop there and just say the land has mythic quality and a soul, you haven't really cracked the riddle.
HM You get stuck in the aesthetic.
SL You get stuck in metaphors, and it's a substitute for feeling.
HM I had that experience a little about the land, it was more about Margarett's paintings, her drawings, anything with her handwriting on it. Everything had a talismanic quality.
BS Although Honor, you use a very interesting device, you start many of the chapters by describing one of her paintings as a way of getting into her psyche.
HM I didn't intend to do that. I was eager to make the book readable and compelling and there was this problem with transitions—going from 1920 to 1921, for instance, or from a given January to a given August. At a certain point I no longer had her written diaries—she stopped keeping one at 21—but I did have a visual record. She shifted her medium from the verbal to the visual. I struggled with the loss of her written narrative, until one day—and I remember the moment, it was winter and I was at my computer—I realized that I could simply translate her images into language—something I often do in poems.
BS A psychological language.
HM Well, I think of it more as phenomenological. I set up a slide projector by my desk, and put up a window shade on the wall, and I would project a painting. I really went at it as if I were writing a poem—that is, I began to write, letting Margarett's image give me both language and the rhythm of my language. The reason I resist the term psychological is because I did not think of Margarett in an analytic way as a I wrote, and I don't use analytical language in those passages.
BS I'm thinking of psychological in terms of character study, character development.
HM Well, I didn't think about that. I simply wrote those descriptions when the narration seemed to call for them—sometimes at the beginning of chapters, sometimes at other crucial points in the story. Much later they came to represent Margarett's inner life, and reinforced the conflicts between her artistic search and the banalities and strictures of the social and domestic context in which she lived. My attempts to enter her paintings through language heighten the tension of the prose. When I was in the final stages of revision—when a book really takes over and creates its own form—I realized that Margarett had, with her paintings, given the book its particular character, that she had somehow led the way.
BS Suzannah, I felt that you discovered a new form in The Architect of Desire, somewhere between biography, memoir and rumination. When I told you this you said that that was very much decided by the content of what you had to write, and what you had to write decided the form of the book.
SL Well, that sounds more intentional than it actually was. The material had a life of its own with its own demands. I felt like I was a stenographer. For years I was too tortured to talk about it. Nothing happened. And I'd write and rewrite and rewrite, as if looking to crack a safe, with certain combinations of words as if the words were dice. I had this feeling that if I threw the right combination of words, that they would crack something open. It was this latent feeling. Of course, words can't do that. I needed to crack open. This futile struggle ate up my thirties. At 40, I finally stopped. And then five years later, with great horror because it had taken up so much of my life, it came back. It was in a little writers' group that Honor, Kennedy Fraser, Louise Desalvo and I had put together. I started again with that first passage and they all said, "It's great, keep going." What they told me was that it reached them, that they could feel that there was something very vital that was happening with those words. I didn't have to keep throwing the dice. What was your question?
BS We were talking about devices and form, how you use the descriptions of your family place in the same way Honor uses her grandmother's paintings—to get into an interior state.
SL Well, I would make a distinction, because when Honor is interpreting the paintings, she's interpreting the work of an articulate person, not words, but a painting by Margarett. That's much more direct. She's in a dialogue with Margarett. Whereas when I'm writing about the land, the land isn't really talking to me, it's complete projection. Not only my own projection, but what it became through the generations. My own perception of the land is very influenced by my mother's perception of the land, and by my great-grandmother's perception, and by my perception of their perceptions. It was very wound up in what other people had told me to see and feel. When land becomes so terribly pregnant with meaning, when there's probably some kind of pain bound up with it that hasn't been expressed, you need to pursue that pain and find the cause in order to have real human communication.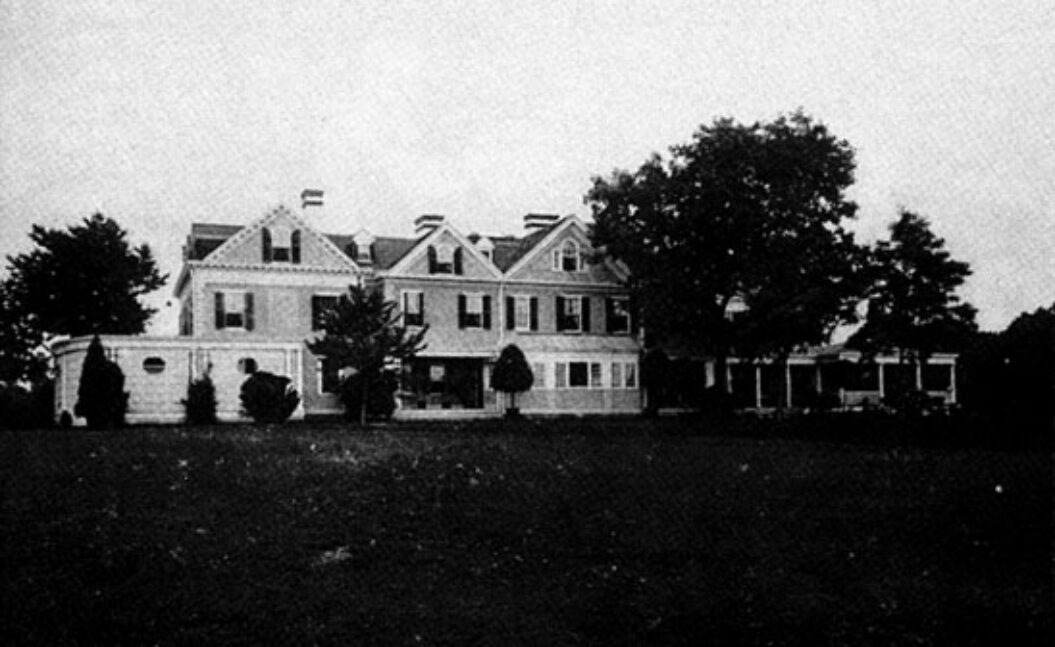 BS I have to ask you both something which might seem out of left field. The English believe that we don't have a class system, which always surprises me.
HM Americans don't believe we have a class system.
BS Do you think we have a class system?
HM Absolutely. It's not a system in the way that the British think of it. But we're brought up here to believe that there are no classes. I said something about the upper-class, and a friend said to me, "Oh you mean upper-middle-class?" I said, "No, I mean upper-class." It's a genuine experience, it's a genuine ghetto of shared history, values, education, religion… My parents rebelled against their class. They took great pains to have themselves removed from the social register, which was apparently very difficult. And we went to live in downtown Jersey City, where my father, an Episcopal priest, had an inner city parish. And we were sent to public school.
BS If your grandmother had been able to leave her class, and I'm not suggesting that a woman in that time or place could do that …
HM Well, some women did.
BS But if Margarett had left her class, do you think her life would have been more successful, or easier?
HM Let's put it this way, I think that it's possible her life would have been different. There is compelling evidence that making art gave her a kind of balance. There is no one reason she stopped making art, but in the convergence of events, experience and circumstances in which she stopped, there are forces which have to do with her conflicts about how she was meant to function as a woman in that class.
BS Both of you talk about this in your books. Stanford White married into the class he aspired to and then proceeded to become one of the biggest proponents, in terms of building their mansions and planning their parties, of the Gilded Age rich.
SL Stanford came from a long line of Calvinist preachers with early New England roots but never much wealth, by Gilded Age standards. But there definitely had been what might be called financial substance. His grandfather had made a fortune in clipper ships, for example, and then lost it when he failed to switch to steam. Stanford married into the Smiths, a country gentry family with roots in place so deep it was extraordinarily indifferent to the vagaries of its own fortunes. And these things are important because the Gilded Age is perpetually nouveau riche, even a century later. The old Yankee class that my great-grandmother Chanler belonged to was very refined, austere, unostentatious, with quite strong values and identity. There are those nuances. But there is that sense, in Stanford, that came from his father of feeling resentful, or somehow diminished by these unbelievably wealthy people who converged on the scene at the turn of the century and swept away a lot of the old standards, and also swept away some of the older families' stature. Henry James writes about this in such great nuance and detail.
BS There's always the class that's had their money for a long time, built their values, built a certain kind of security in who they are and how they want to present themselves to the world. The upper-class marries into the noveau riche, the rising class, so that they can maintain their lifestyle, and the rising class in turn raises their social standing. You both talk about taste and lifestyle and you both talk about it a little as a trap, that feeling of entitlement, which both Margarett and Stanford had. Or am I misreading?
HM I didn't say it in so many words, but in the essay in the Wellesley catalogue for Margarett's painting show, Ann Higonnet said, "What would drive you to work, if you already had the things that most people work to get?" I think Margarett had an intuitive and temperamental understanding and reaction to the suffocating life that she was born into. Art was her ticket out, it was the only way that she could alter the aesthetic context that she was born into. All her battles were fought on the sexual and aesthetic plane. And there was her interest in becoming friends with people who were different from her—Fanny Brice, and Vivian Pickman who married into Boston society but had been a showgirl. And there were other people who Margarett gravitated towards who led bohemian lives within an upper class context.
BS Suzannah, at the end of Architect of Desire you describe how Edith Wharton couldn't come to a plot line for The House of Mirth until she understood that it had to do not only with the destruction that was being wrought by the Gilded Age rich and their thoughtlessness, the havoc that they wreaked, but also what that havoc did to the good. I believe you think this about the Smiths, that they were good, they had a strong identity and values, regardless of wealth. Whereas Stanford White courted this danger, this chaos … Is that true?
SL That isn't a formulation I would call exactly right, that the Smiths are good and Stanford is bad. But I definitely do see Stanford as someone whose life is hard to understand because it seems he never had consciousness of his own course of destruction. There's an absence of consciousness and responsibility. And without that consciousness there's no drama, no story, there's no real narrative, any more than there's a narrative of the cyclone. The only way you describe the meaning of the cyclone is to say it destroyed this village. As I said in the book, you can never compare Stanford to the destructive characters in The House of Mirth, because he did a lot that was good. He was a creative force, he designed a lot of architecture and the city still benefits from much of it. I don't think he wanted to hurt his family, but it was a tragedy that he did, and that it has reverberated down through the generations. He never took responsibility, or he wasn't able to arrest that course.
BS But that particular love triangle was so loaded. Stanford's ex-lover, Evelyn, marries Harry Thaw, a man with an obsession for Stanford White. And Thaw seemed insane to begin with.
SL But, I would say that the threesome, Harry, Stanford and Evelyn were all caught in a trap of compulsion. Of the three it's only Evelyn who tried to escape. It's really only Evelyn who had consciousness; who gives the story a moral.
BS You think, in what way?
SL Because she struggles against the blind force of her fortunes, and that gives it some moral shape. If you had three people hurling mindlessly along in their force and ending with death and mayhem… If you didn't have her struggle, if you just had this young girl who's devastated and becomes fixated on this man and marries a man obsessed with that man because she can't have him any longer … You really have no human story at all. I see it as a struggle toward meaning. A struggle to own one's life, to become responsible. And I think Evelyn did, of the three, more than anyone else. She wanted to get out and have a career. She didn't want to be fixated on Stanford, she didn't want to be married to Harry Thaw. She wanted to be an actress. In this context you can see her provocation of Harry to shoot Stanford as a brilliant move. With one stroke, Harry is off to jail and Stanford's dead. Bam. She's free. Except that she wasn't.
BS We don't often think of beauty as being connected to violence. And yet both of you bring it up. How do you think beauty is connected to violence?
HM What comes to mind is that Margarett created beauty in order not to be violent. I see her as having created the house and grounds at Prides as a kind of refuge. Prides was beautiful, but not without conflict. Her painting actually has wholeness and conflict because her temperament inhabits it. Her painting speaks to her situation. Once she started doing the gardens and the house, it was more about creating beauty in order not to be weeping or gnashing her teeth. But that didn't really work.
BS The paintings are beautiful, but definitely violent. The way color is applied, the way Margarett delineates physiognomies …
SL Margarett's paintings include shadow. Beauty without shadow is what's dangerous. One of the things that was confusing about growing up in the atmosphere of Stanford was that the aesthetic contained no shadow. The aesthetic was one of harmony, joy and rationality, and that form of design doesn't acknowledge the dark side of life at all, as Gothic architecture does, for example. In the family past there are painters, who, in their personal lives suffered deeply. But they have painted wonderful pictures of their lives—their children in the gardens, the kitchen…communicating this serenity. They're beautiful paintings of a beautiful way of life. I love those paintings, but they're not the truth. And I don't know how important the truth is in art. I don't think that it always has to be there. But what we're talking about here, when we're talking about beauty and danger, is that Margarett Sargent had danger in her paintings, and I grew up in an aesthetic where danger wasn't acknowledged. But we lived in a dangerous atmosphere.
HM Perhaps her paintings were "lost" because of that danger, because people did not want to look at them.
SL In some ways I think that coming to grips with that kind of darkness and danger is anti-domestic. That indeed families are in some ways right to reject that. I don't know if it really can exist in the bosom of domestic life which, one hopes, is at its best serene and happy and joyful. There is something destructive about that too, something difficult and egotistical in a certain noncommittal way because there's a line at which that serenity no longer holds true. Honor, in the case of your family, I don't know if you'd say that the inability to acknowledge that dangerous aspect within the family reflected an inability to deal with things the family should have been dealing with.
HM Yes, I would say that Margarett carried that truth, and that that is why I grew up thinking of her as dangerous. Though we never had a real conversation about the danger of that truth, I believe she would have spoken to me openly about it if I had not been too frightened to ask. She would really talk about what happened and would tell you what was going on in life.
BS I loved that passage! "Papa, what's a den of iniquity?" And Margarett's husband says, "Who asked you that?"
HM "Oh, Uncle David. He says you live in one." (laughter)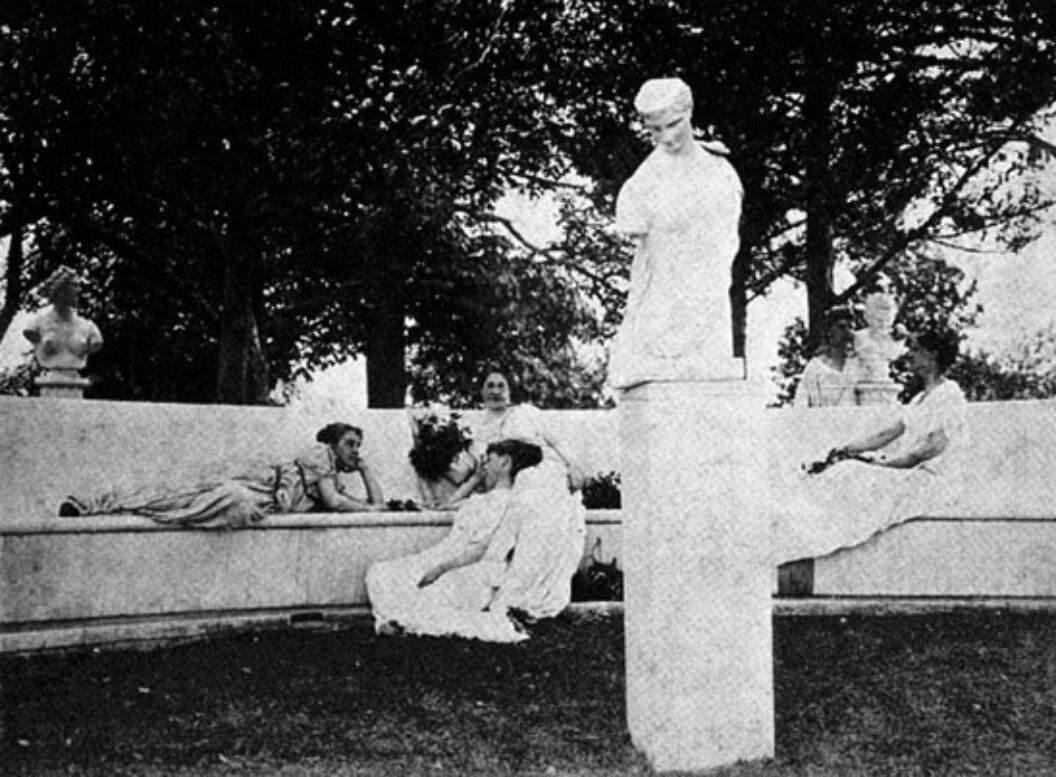 BS You both interviewed members of your families. What was their reaction to your inquiries? Was it difficult for people?
HM I had two long interviews with one of my uncles and at the end of them he said, "I feel as if I've been in psychoanalysis." He had a great deal of pain as a consequence of having Margarett as a mother. Margarett's chauffeur, Charlie Driscoll, who became her close friend and witnessed some of her worst suffering, believed she should be left to rest in peace. He only agreed to talk to me when I burst into tears—for my sins, the tape recorder was off for the entire interview! Oliver Smith refused to talk because he said he was writing his own book. I wrote him letters, I begged, but to no avail. Years later, I was seated next to him at a benefit dinner party. He knew about the affair with Jane Bowles. And I thought, Oh my god, I could ask him again for an interview. Right then and there he turned to me and said, "The story is this …" and out it came. I couldn't take out a pen, I had no tape recorder, I just had to turn on my brain. But usually people adored her and wanted to talk.
BS She was demonized yet adored?
HM She was demonized in the family and marveled at by most other people who knew her. Kenward Elmslie told me there are three people in his experience whom he considered larger than life; Frank O'Hara, John La Touche and Margarett Sargent. And people who knew her as a friend or a cousin might have disapproved of her but they thought she was fabulous.
BS They didn't need the kind of love from her that her children did.
HM People who reported on her drunken states were people inside the family, and generally people outside the family did not see her like that. There were some exceptions as the disease progressed and things got worse. It was as if she had comfort and happiness elsewhere but not in the life she'd constructed.
BS Suzannah, The Architect of Desire is not a strict biography. What do you call it?
SL I don't know what to call it. I think of it as a piece of writing. If I have to call it something, I say it's a combination memoir, biography and autobiography. It's very unsatisfying for me to say that, it isn't what it feels like at all. It feels like a work.
BS Suzannah, this is a quote from the end of The Architect of Desire; "One cannot easily break the habit of looking for protection from that which is powerful. One cannot in one motion cast one's lot with the unprotected. One cannot in one day learn to see a sanctuary and strengthen in that …" What do you see as your sanctuary?
SL When you identify with the strong and the strong are inimicable to your well-being—you think you're safe but you're not really safe, and you can't find anything approaching real safety until you cast your lot with people who share your experience. Even if those people are the most unprotected and unpolitically powerful people, still you're not going to have any strength until you acknowledge that bond because that's where your selfhood lies and that's where the truth lies—that's your only solid ground. You can't be in reality until you do that; and as long as you're not in reality, you're not safe.
BS Which brings me to my last question. Honor, the first quote in your book.
HM The Gnostic Gospel.
BS Yes, of Thomas: "If you bring forth what is within you, what you bring forth will save you. If you do not bring forth what is within you, what you do not bring forth will destroy you." Did you both have revelations about the past?
HM I didn't have one single revelation but there came a time in the writing of the book when everything became clear. I knew what I was writing was true. But of course truth can be an illusion.
BS That old paradigm.
HM But the book certainly represents my truth, and I did feel that I had represented Margarett. The night after I wrote her death I dreamt I was with her in a hotel, both in the dream and watching it at the same time. Margarett was on a bed with a gorgeous black sheath and I was asking her questions. I would say what I thought had happened and she would say,yes, yes, absolutely. But I had a survival reason for writing Margarett's story: to distinguish my life from hers—so that I didn't have to live out what her life had always told me I must live out. The revelation that came in writing was that she, too, was a woman and an artist, and that as women and as artists we had a lot in common. In that sense, as wrote, Margarett became a companion.
BS Suzannah, did you have a revelation?
SL Well, there's the revelation in the book where my sisters and I got together and we realized that we shared these memories of our father at night in the cottage. That was a very, very big revelation because I'd been struggling for so long. I knew something was very wrong. I was very close but when that happened, it established a context for my experience. I realized that it wasn't some isolated incident but that this was the context in which we lived. So if there was one moment that was it.
BS Is there anything either of you wanted to say that we didn't cover?
HM Suzannah and I have talked about the notion of reconfiguring the family and one of the unexpected gifts of the book—among my brothers and sisters, cousins and aunts, uncles and parents—was that they have been so grateful to have Margarett's life set out. One of my uncles said it justified a lot of the suffering in his life at the hands of his mother, that that suffering was in some degree mitigated by the fact that he could see the whole life and see what she had suffered. At the recent opening of a show of Margarett's paintings, two of my sisters came with infant daughters. Their great-grandmother was an artist, not a madwoman. I really wasn't expecting this shift in the energy of the family. It has changed how the family experiences itself and that's powerful. This kind of work can restructure a family because while families are made up of people, they are also made up of myths and psychic realities that we're only dimly aware of. When we break those open, you can't know what's going to happen.
BS You can set loose demons or you can set loose angels. Suzannah?
SL It seems that reconfiguration of family realities is something that a lot of women are working on. It's wonderful to feel a part of a movement, of the evolution of the consciousness of women entering the frontier of their own experience with words.
Originally published in
Featuring interviews with Jasper Johns, Tobias Wolff, Laurie Simmons, Sapphire, Scott Elliott, Brenda Blethyn, Craig Lucas, Suzannah Lessard & Honor Moore, Peter Dreher, and Richard Einhorn.